Artificial Intelligence & Data Science
From Automation to Intelligence: Shaping the Modern Enterprise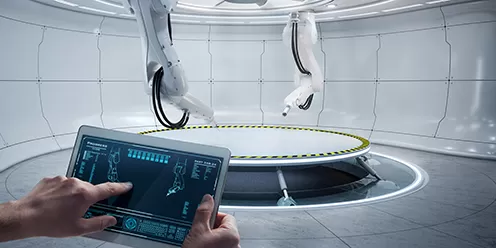 With the advent of Artificial Intelligence, Data Science, Machine Learning, Deep Learning and Big Data Engineering, our decision-making ability is shifting from subjective to objective, broadcast to personalized, batch to real-time, reactive to proactive, tactical to strategic, rules-driven to data-driven and static to adaptive.
Industries, organizations, societies and countries are in the midst of navigating this paradigm shift from 'IT-enabled automation' to 'AI-enabled intelligence'. This Executive Education Programme will help you understand, champion, and navigate the 'AI-transformation' within your organization and evolve your 'AI Thinking' to the next level.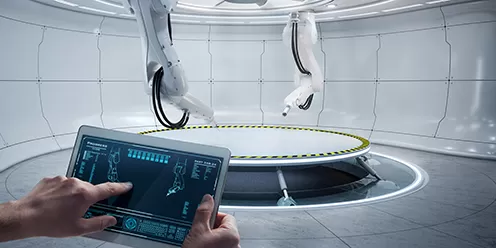 Upcoming Sessions
01 Oct 2021 - 07 Oct 2021
Key Benefits
Understanding a domain and data agnostic template for adoption of AI across sectors.
Explore AI-first products for the next decade.
Absorb frameworks to storyline, present and analyse data stories to derive insights.
Understand challenges and policy frameworks governing AI.
Engage with instructors to explore pathways of AI-based applications in your sector and organization.
Engage and learn with contemporaries from diverse backgrounds and domains.
Earn a certificate and become part of the Jio Institute network.
Who Should Attend?
The programme is ideal for mid-to-senior professionals who want to be part of the AI revolution and understand its implications on businesses, functions, and industries. It will also be beneficial for senior executives who are responsible for leading their organization's transformative initiatives in digital, data and AI.
Institutionalisation: Building AI-First Organizations
Session Description
This three-part session explores AI from technology, process, architecture, and adoption perspectives including discussions on philosophical and theoretical aspects of AI.
Learning Outcomes
Get a broad top-down view of AI Thinking across verticals.
Understanding various AI paradigms.
Exploring a template or architecture of AI adoption across verticals.
Imagining socially relevant AI-first Products of the future.
Speakers
Dr. Shailesh Kumar
Programme Mentor, Artificial Intelligence & Data Science, Jio Institute | Chief Data Scientist, Center of Excellence in AI/ML, Reliance Jio
Data Storytelling
Session Description
Most analysts and data scientists present what they did and not necessarily what the people need to know. Without relevant stories, audiences will not have the clarity to act. This session focuses on how to tell data stories in an insightful and engaging way.
Learning Outcomes
Understand the importance and method of framing the right problem.
Learn how to filter analysis for insights.
Absorb a framework to storyline and present data stories.
Enterprise Data Analysis
Session Description
This session presents an overview of data analysis in the context of large-scale enterprises. Review data models for large-scale data analysis, data summarization and aggregation techniques, and scalable architectures for data infrastructures. It also focuses on current trends and technologies for enterprise data analysis.
Learning Outcomes
Data warehouse architectures
Multidimensional data models for data warehouses.
Data cube and data cube operator
Online analytical processing
Map-reduce paradigm for data analysis
Speakers
Dr. Divyakant Agrawal
Distinguished Professor, University of California, Santa Barbara, USA
Why Should we Govern AI, and How?
Session Description
This session showcases some of the recent achievements of AI which underperformed in their promise and could become a potential peril if deployed. It focuses on the need for Ethical/Trustworthy/ResponsibleAI (RAI) – transparency/explanability, fairness and robustness, and other associated policy issues.
Learning Outcomes
To understand the promise and perils of AI.
To explore components of an Ethical/Trustworthy AI and developing RAI solutions.
To study optimal approaches to AI governance.
Speakers
Dr. Joydeep Ghosh
Schlumberger Centennial Chair Professor of Electrical and Computer Engineering, University of Texas at Austin, USA
Cambrian Explosion 2.0 – are bigger models always better?
Session Description
The last decade was governed by the Cambrian explosion of neural networks during which several architectures have established themselves as solid backbones for various applications, such as ResNet-50 for image classification. Now, we are entering an era where neural networks are facing increased expectations with respect to safety, interpretability and modeling capacity. This session reviews how such requirements have had an impact on network architectures and sizes.
Speakers
Maximilian Baust
Senior Manager AI Developer Technology EMEA, NVIDIA
Ashtang AI: An Architecture of AI for Complex Ecosystems
Session Description
The theoretical, practical, and application foundations of AI and Data Science have matured with a wide variety of learning paradigms, well understood data-to-decision processes, cloud and edge-enabled infrastructures and platforms for training and inferencing, and applications across a wide variety of domains and data types.
While we have mastered the art of building and deploying a "collection of models" well, the complex ecosystems of the future - Telecom, Retail, Manufacturing, Smart Cities, etc. - will require us to think systematically about a whole "Ecosystem of models".
This session explores the eight (Ashtang = eight parts) different types of AI capabilities needed to complete an end-to-end AI Stack. Components from such an AI stack form the building blocks of an "AI Architecture of the future".
Learning Outcomes
Understand the various layers in an AI-stack.
Understand how these layers feed into each other to deliver data to decisions to adaptation.
Learn new constructs that are currently "disconnected" from AI Thinking but actually belong with it.
See the possibility of how to put these building blocks together to build an entire AI-Architecture for any domain.
Speakers
Dr. Shailesh Kumar
Programme Mentor, Artificial Intelligence & Data Science, Jio Institute | Chief Data Scientist, Center of Excellence in AI/ML, Reliance Jio
Speech Technology as Key Facet of AI
Session Description
A salient aspect of human intelligence is communicating through language. This session looks at human language technology, its possibilities and challenges with particular emphasis on speech and audio processing in the domain of business call analytics.
Learning Outcomes
An appreciation for what makes speech technology an interesting and useful component of applied AI.
Speakers
Dr. Pat Pattabhiraman
Distinguished Scientist & Head(SVP) of Human Language Technology,
Center of Excellence for AI/ML, Reliance Jio
NLP for Human-Centered AI
Session Description
The session provides an overview of the breadth of Natural Language Processing (NLP) technologies and applications, focusing on specific examples ranging from text analytics, to data storytelling, to conversational dialog systems for human-computer interaction. The goal is to provide a sense of the range, possibilities, and limitations of current NLP technologies, as well as of what is coming in the future.
Learning Outcomes
To appreciate the breadth and range of AI technologies and applications, as exemplified by NLP technologies and applications.
To understand the basic elements of a range of approaches to NLP.
To learn about a number of key applications of NLP, including text analytics, information extraction, data storytelling, and dialog systems for human-computer interaction.
To enable business leaders to identify what is actionable right now in using NLP to drive change in both their business practices and their products; to identify and evaluate risks and rewards associated with projects that push the state of the art; and to prepare for what is coming.
Speakers
Dr. Larry Birnbaum
Programme Mentor, Artificial Intelligence & Data Science, Jio Institute | Professor, Computer Science, Northwestern University, USA
POLICY AND SOCIETAL ASPECTS OF AI
Session Description
The session covers the Artificial Intelligence policy landscape in India. It explores technical and policy frameworks used to tackle the various ethical/societal issues of AI. It will also briefly cover India's draft Personal Data Protection Bill and Non-Personal Data Bill.
Learning Outcomes
Appreciation and understanding of the underlying challenges and policy frameworks governing AI.
Speakers
Dr. Avik Sarkar
Visiting faculty, Indian School of Business | Former head of analytics, Niti Aayog
Programme Leadership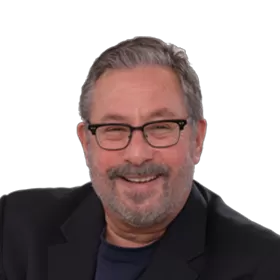 Dr. Larry Birnbaum
Programme Mentor, Artificial Intelligence & Data Science, Jio Institute | Professor, Computer Science, Northwestern University, USA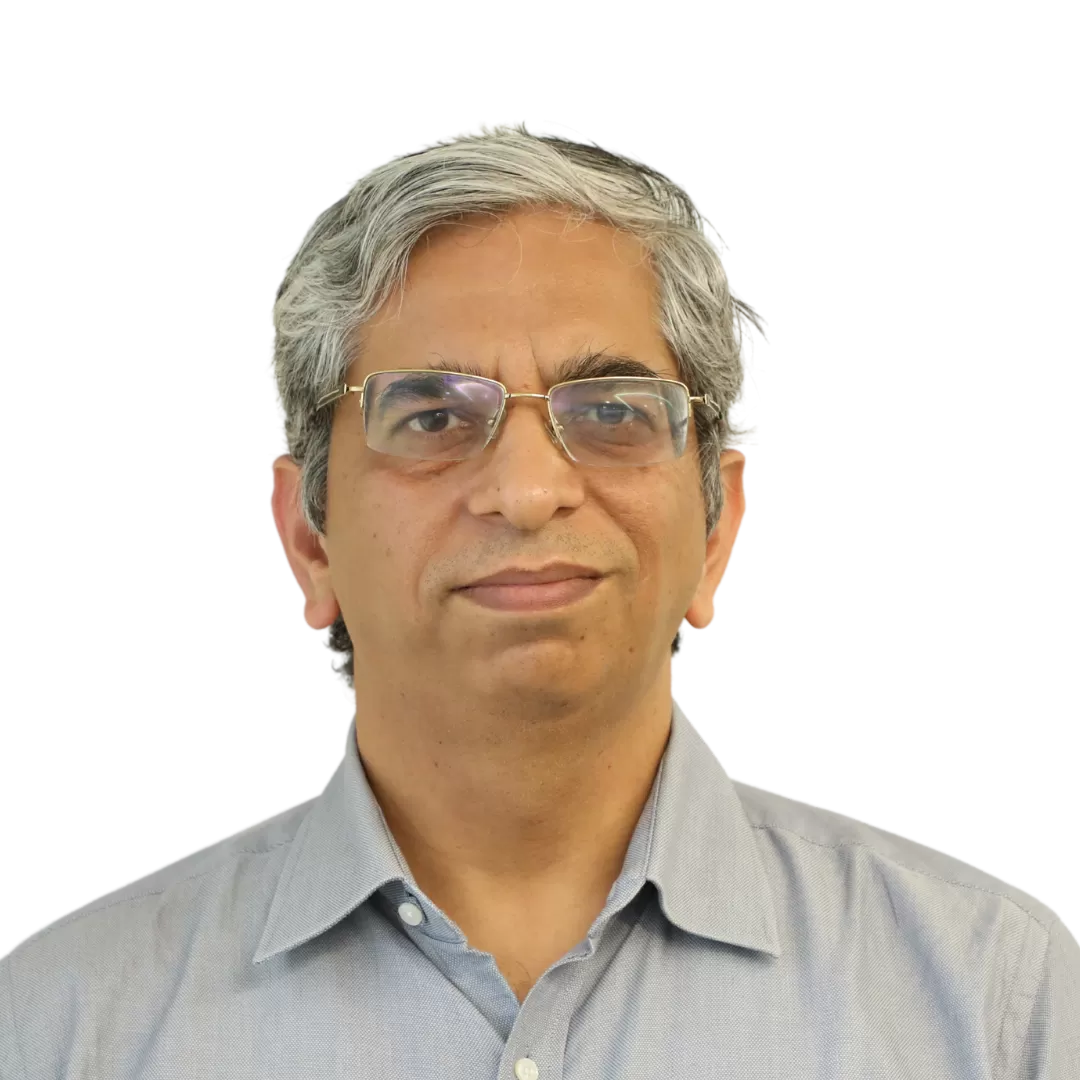 Dr. Shailesh Kumar
Programme Mentor, Artificial Intelligence & Data Science, Jio Institute | Chief Data Scientist, Center of Excellence in AI/ML, Reliance Jio
Faculty and Advisors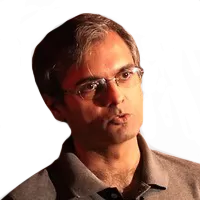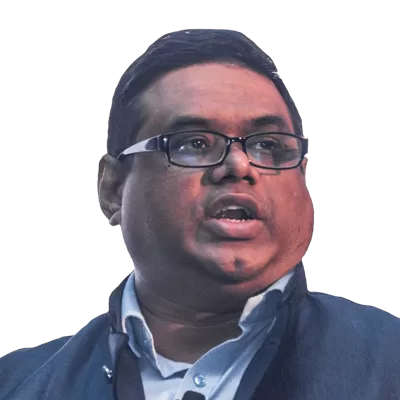 Dr. Avik Sarkar
Visiting faculty, Indian School of Business | Former head of analytics, Niti Aayog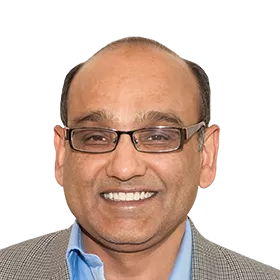 Dr. Divyakant Agrawal
Distinguished Professor, University of California, Santa Barbara, USA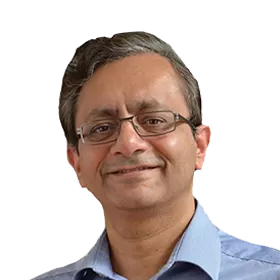 Dr. Joydeep Ghosh
Schlumberger Centennial Chair Professor of Electrical and Computer Engineering, University of Texas at Austin, USA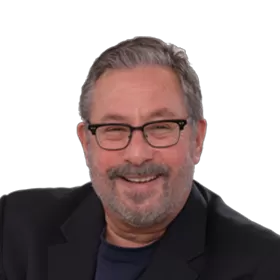 Dr. Larry Birnbaum
Programme Mentor, Artificial Intelligence & Data Science, Jio Institute | Professor, Computer Science, Northwestern University, USA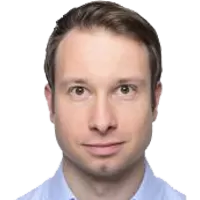 Maximilian Baust
Senior Manager AI Developer Technology EMEA, NVIDIA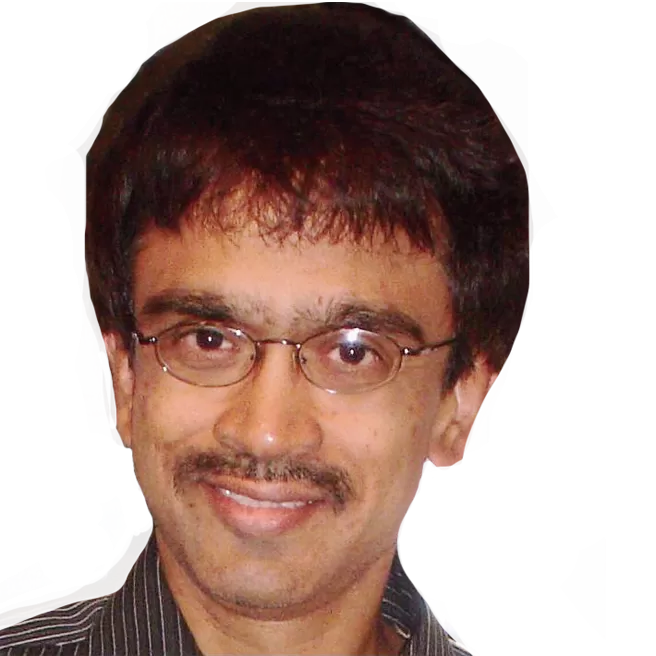 Dr. Pat Pattabhiraman
Distinguished Scientist & Head(SVP) of Human Language Technology,
Center of Excellence for AI/ML, Reliance Jio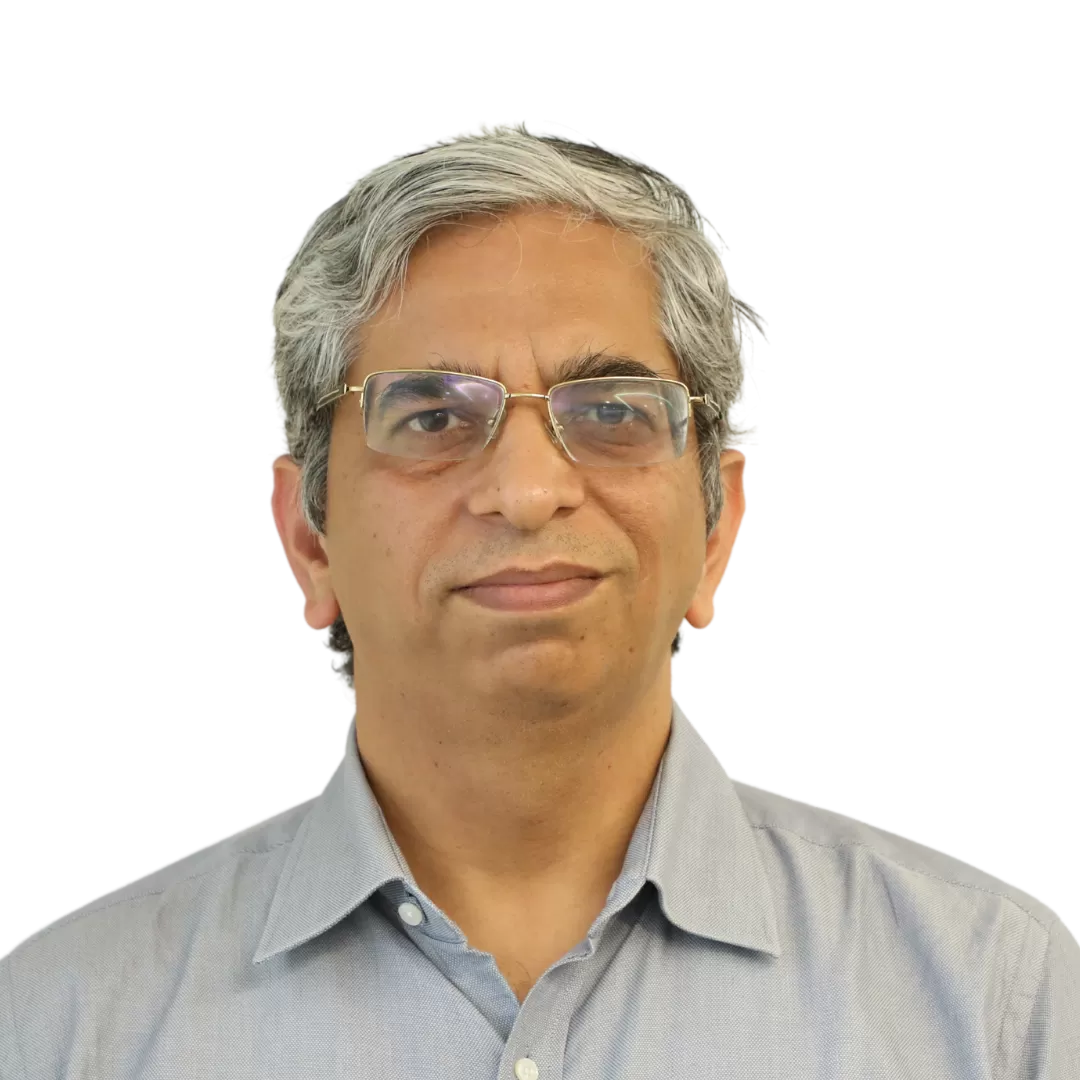 Dr. Shailesh Kumar
Programme Mentor, Artificial Intelligence & Data Science, Jio Institute | Chief Data Scientist, Center of Excellence in AI/ML, Reliance Jio
Past Participants Profiles
Past Participants Profiles