Campus Life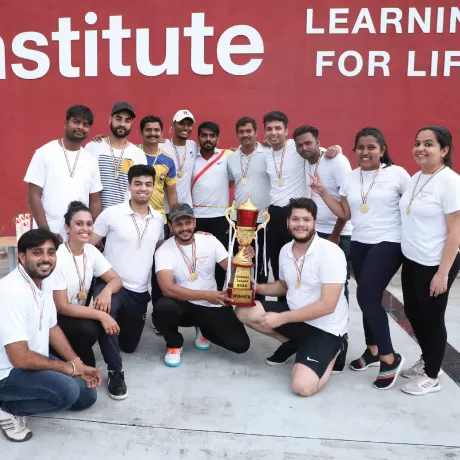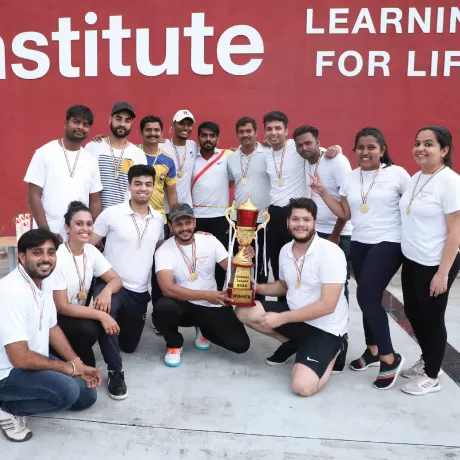 Key Facilities
The campus features state-of-the-art infrastructure carefully designed to meet the needs of a 21st-century university. Our campus is green, digitally enabled and replete with collaborative spaces. It allows students to enjoy themselves, pursue their passions and interests, and thrive personally and academically.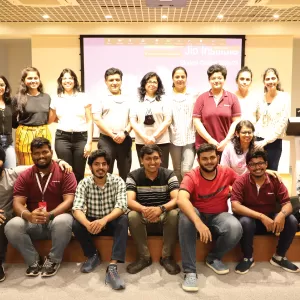 Student Clubs and Committees
Special interest groups and clubs give students the opportunity to pursue their interests beyond classrooms and meet like-minded people. Jio Institute supports students who want to start new clubs based on their individual and group interests and passions. These clubs can encompass a wide range of topics, from professional interests to hobbies to social causes. In addition to clubs, student-driven committees manage student affairs and the Student Advisory Council (SAC) at Jio Institute represents student interests in academics, sports, cultural and other affairs. The council acts as an umbrella body for all the clubs and committees, ensuring their smooth functioning.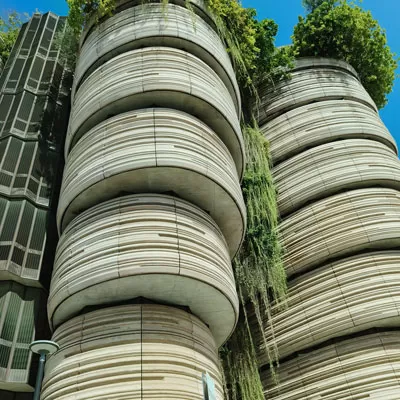 Global Exposure
This module provides students an opportunity to visit and study at one of the highly respected universities abroad. Jio Institute has collaborated with top universities from US, UK, Canada and Singapore for this vibrant module. It is developed to give students a global mindset through exposure to different cultural, educational and industrial experiences at a renowned foreign university. Jio Institute is also working to develop a joint research module with the partner universities in the future.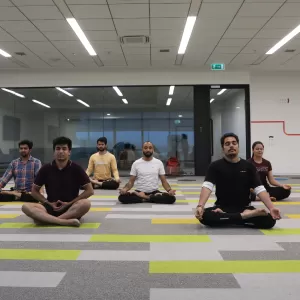 Sports and Recreation
A healthy mind resides within a healthy body. Jio Institute understands the need for sports in life and provides numerous facilities to cater to the diverse interests of students, faculty and staff members. The Institute encourages students to organize regular sports events, that help bring people together, channel competitive spirit and develop camaraderie. Additionally, the Institute also encourages recreational events and festival celebrations.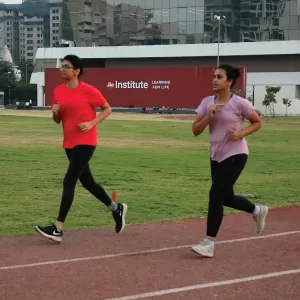 Health and Well-being
Health and wellness are critical to Jio Institute, and we are committed to supporting the needs of our students. The campus has a functional dispensary with access to a registered medical practitioner. In-person as well as online counselling facilities are available to address issues related to mental health and emotional wellbeing. The institute has partnered with reputed hospitals near the campus to take care of any medical emergencies.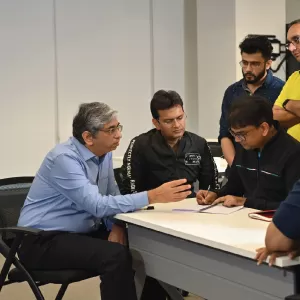 Mentorship
A dedicated mentor guides individuals in their journey to reach their destination, be it personal, academic or professional. Good mentorship is highly valued and has a huge impact on a person's life achievements. Jio Institute's faculty, academic and non-academic staff assist students at every step of the way from choosing electives to planning long-term career goals and potential transitions.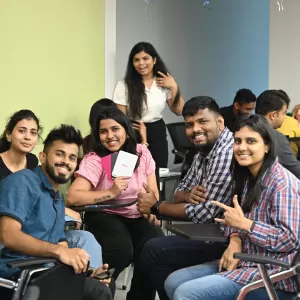 Alumni Relationships and Networks
The institute envisages building a strong close-knit community that will extend to alumni as well. As part of the Jio Institute community, alumni would continue to get access to masterclasses, leadership seminars, the Jio Digital Library, and other benefits. The Institute provides a platform to facilitate conversations and collaborations among alumni members and with those at the Jio Institute, allowing future alumni to mentor students and build professional networks. The Institute also ensures opportunities for our diverse alumni to collaborate and contribute in its future development.
Location and Connectivity
Located in Ulwe in Navi Mumbai, the welcoming campus is spread across 52 acres overlooking the vast Arabian Sea. The campus is strategically placed at a prime location with good global, national and regional connectivity and derives maximum advantage of the thriving academic and commercial ecosystem of Mumbai and Navi Mumbai. It is the perfect place for students and faculty to pursue existing interests or discover new ones.
View Full Map
Essentials
The Ulwe region is an economic hub in the making, with well-developed support infrastructure, including a local train station, good road network, modern residential and commercial complexes, as well as high-quality recreational facilities. Many top-notch K-12 schools and hospitals are just a 15-minute drive from campus.
Attractions - Places to Explore
The region is near a multitude of scenic natural attractions that are frequented by people from Mumbai and Navi Mumbai alike. In addition, one can find a plethora of high-end restaurants, clubs, cafes and shopping malls only a 15-minute drive from campus. These amenities provide a vibrant social life for people in the region. The nature trails around the campus feature numerous hills and forts for invigorating excursions and treks. The campus is in close proximity to the Western Ghats, which is a perfect getaway to explore hill stations like Lonavala and many more. Some highly sought activities in close vicinity are: