Industry Collaborations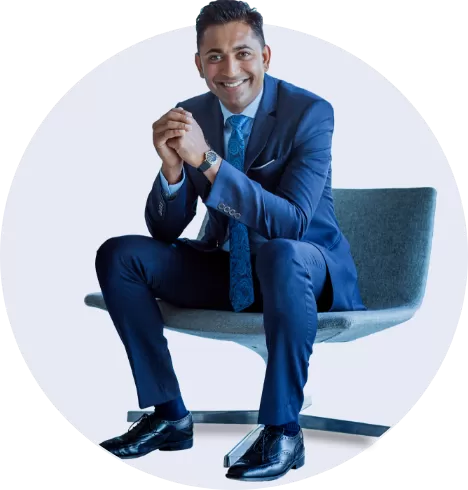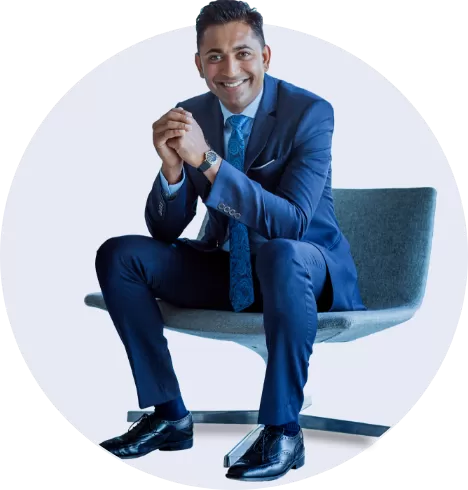 Engagement Avenues
Talent for your organization
We encourage organisations to engage with us and learn more about the current cohort of students and discuss potential projects, internships and placement opportunities.
Industry events and guest lectures
The Office of Career Services engages with organizations across geographies and sectors to facilitate participation in industry events, workshops, and guest lectures hosted by Jio Institute.
Continuous learning programme
From targeted upskilling modules to comprehensive executive education programmes for professionals at different seniority levels, we invite organizations to engage with us for professional development of their talent pool.
Joint research
To promote a sustained dialogue between academia and industry, we encourage collaborative research projects, affiliated programmes and other knowledge transfer partnerships.
Consulting opportunities
Our global faculty with extensive subject expertise can engage in a one-off or an on-going relationship with the industry and provide macro inputs and feedback on specific topics.
Capstone Projects
Capstone projects are an integral part of the curriculum at Jio Institute. They Serve to empower students by providing practical application of knowledge, enhancing problem-solving skills, fostering teamwork, offering industry exposure and networking opportunities, building portfolios, boosting confidence, and enhancing a range of skills crucial for their future careers.








Expert Speak
As a part of the industry immersion initiative, the Office of the Career Services organizes multiple sessions with stalwarts across industries. These talks offer students invaluable insights on career development, illuminate challenges encountered by professionals and leaders within their chosen career paths, and provide an opportunity to learn from these experts.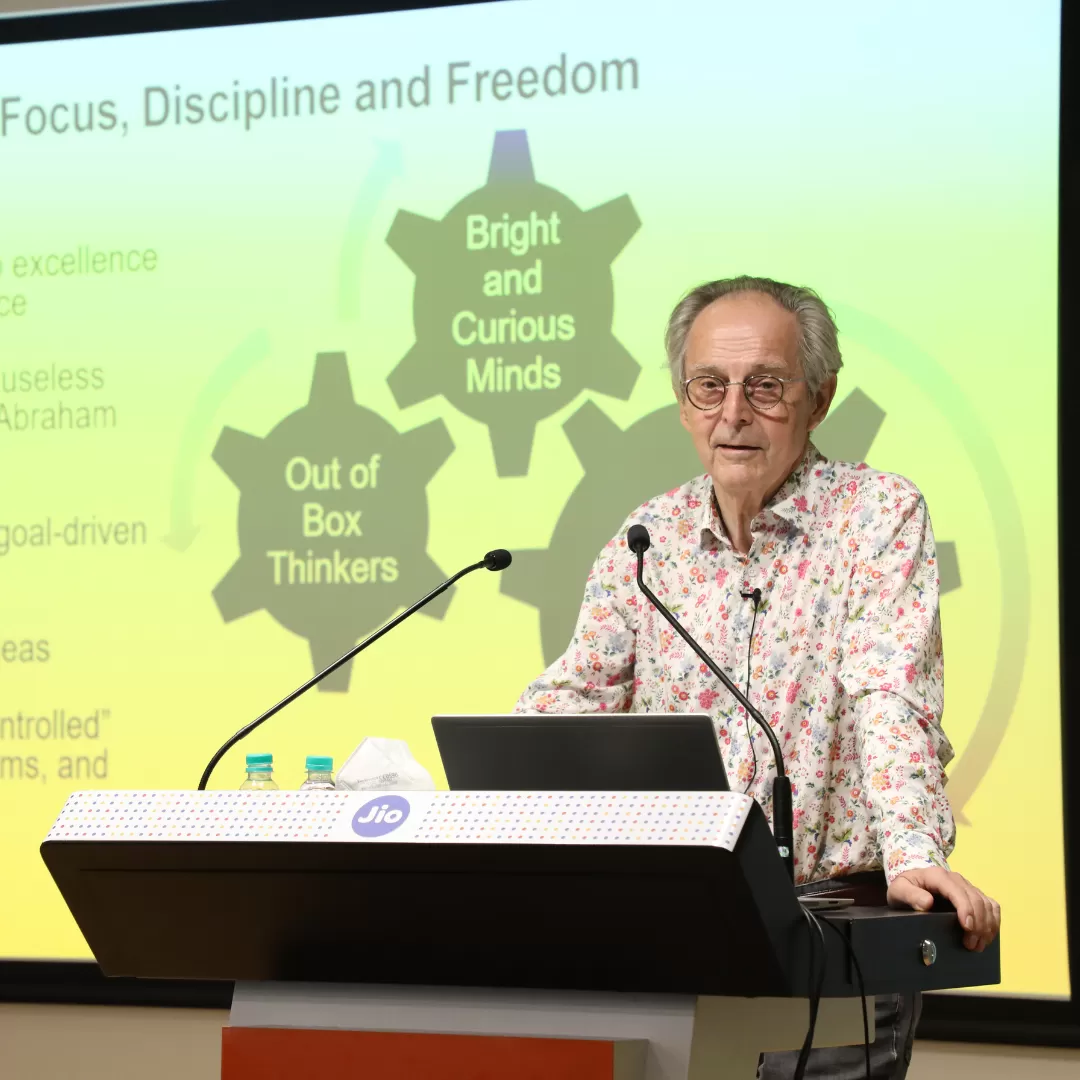 Prof. Jean-Lou Chameau
President Emeritus, Caltech; Former President, KAUST; Former Provost, Georgia Tech, conducted a session on "Building a Culture of Research" on 23rd August 2022.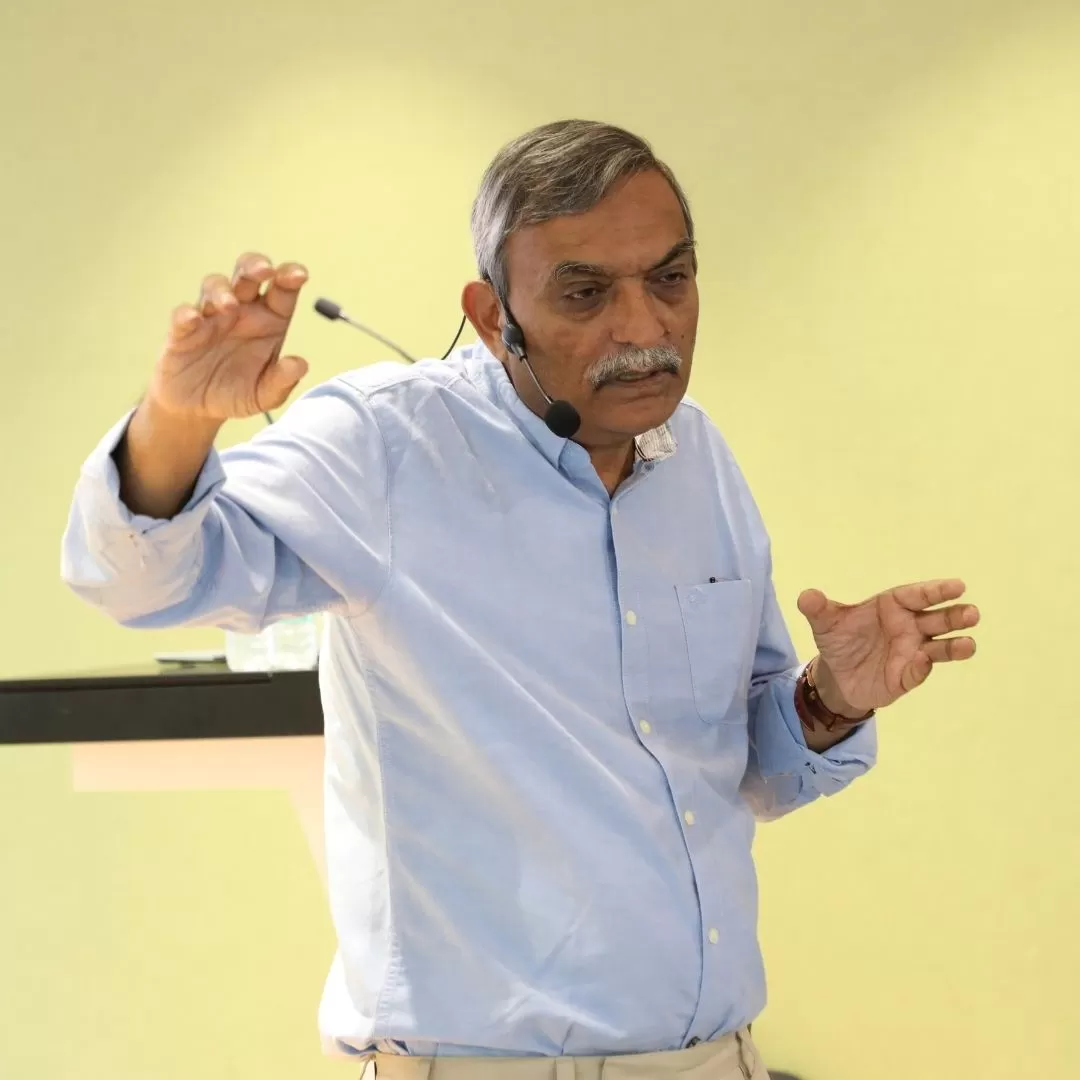 Dr. Janat Shah
Founding Director, IIM Udaipur, conducted a session on "Institution Building and Digital Transformation" on 24th August 2022.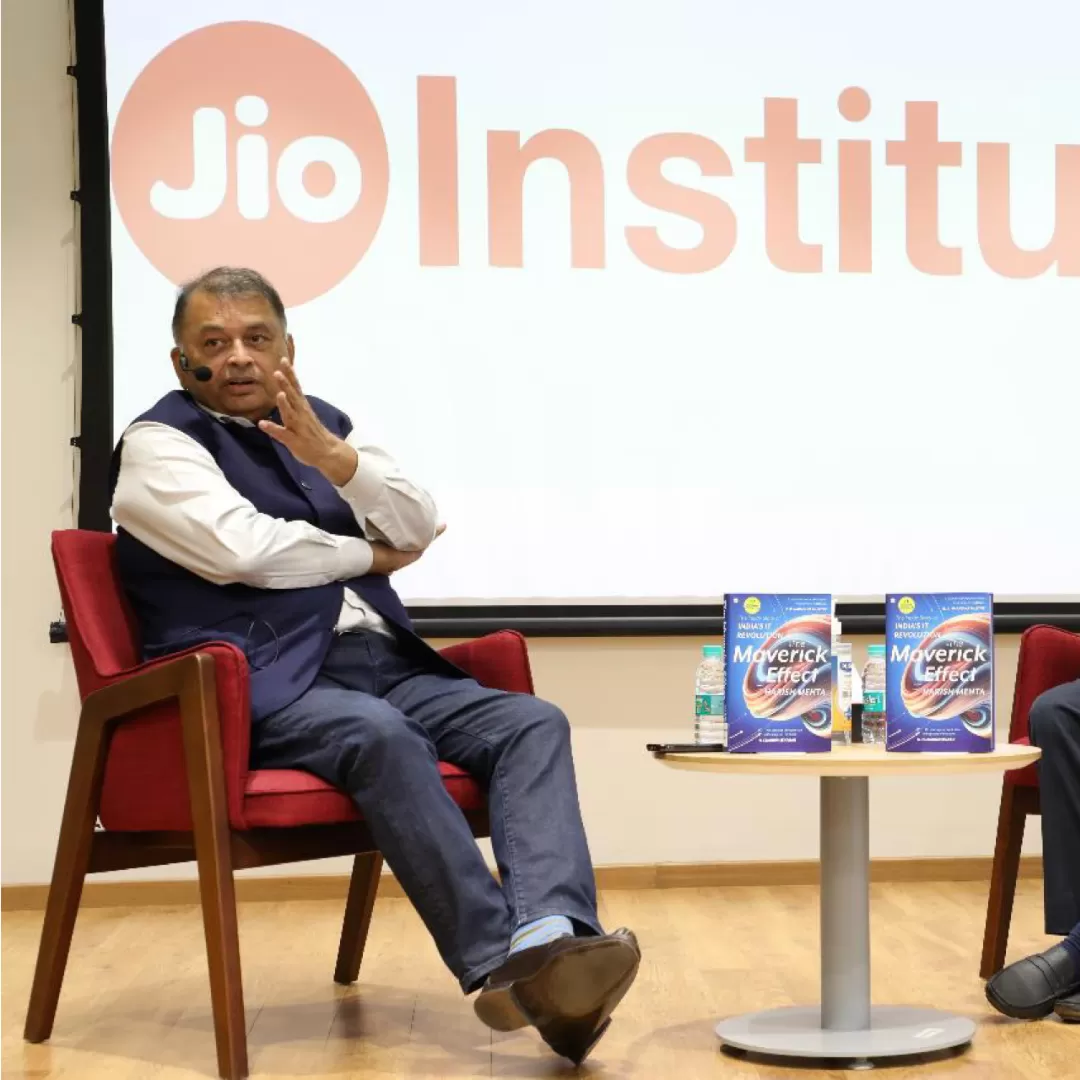 Mr. Harish Mehta
Co-Founder, NASSCOM, participated in a Fireside Chat on "India's IT Revolution" on 24th August 2022.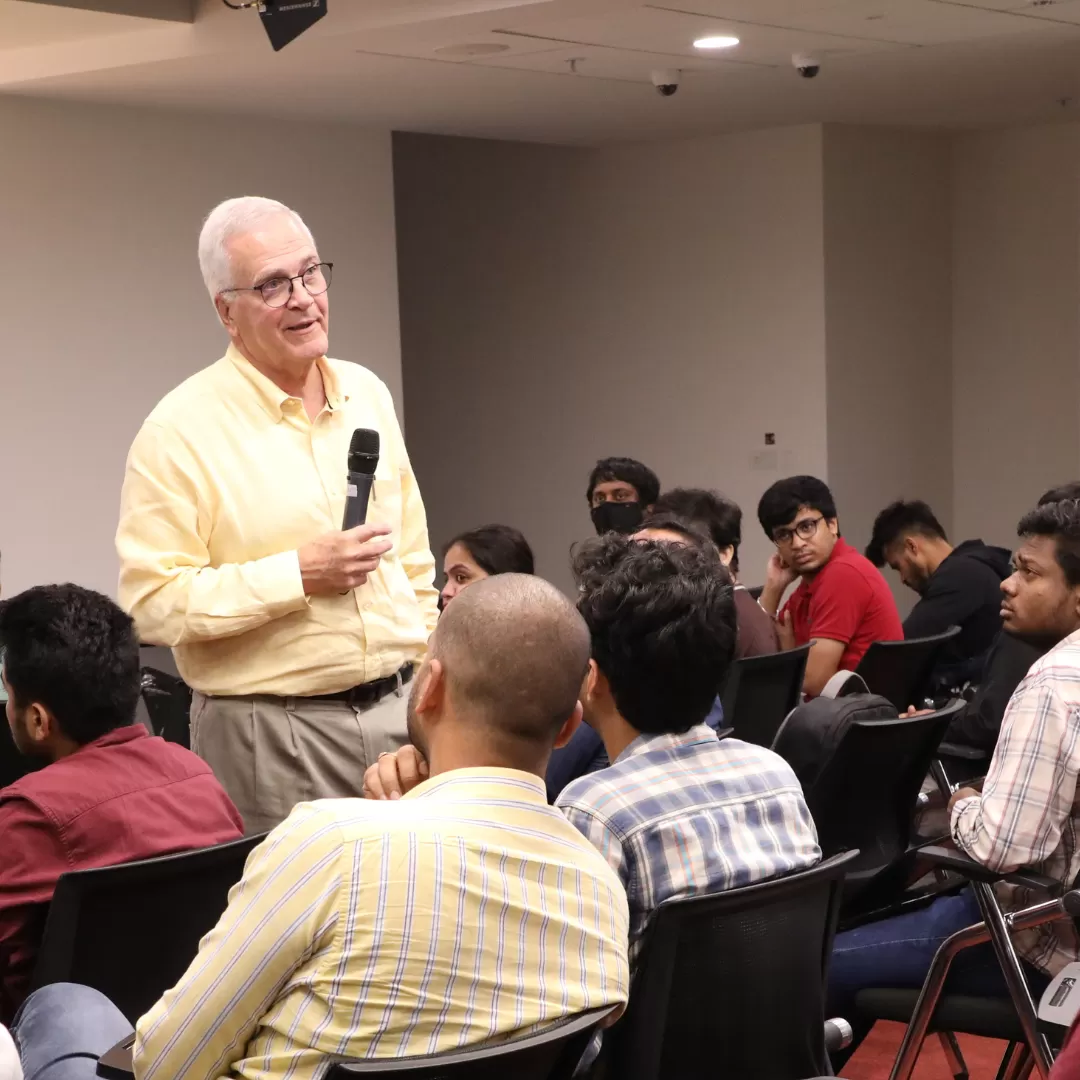 Dr. Michael Keller
Vice Provost, Academic Council, Stanford University Libraries, presented a talk on "The Future of Digital Knowledge" on 30th August 2022.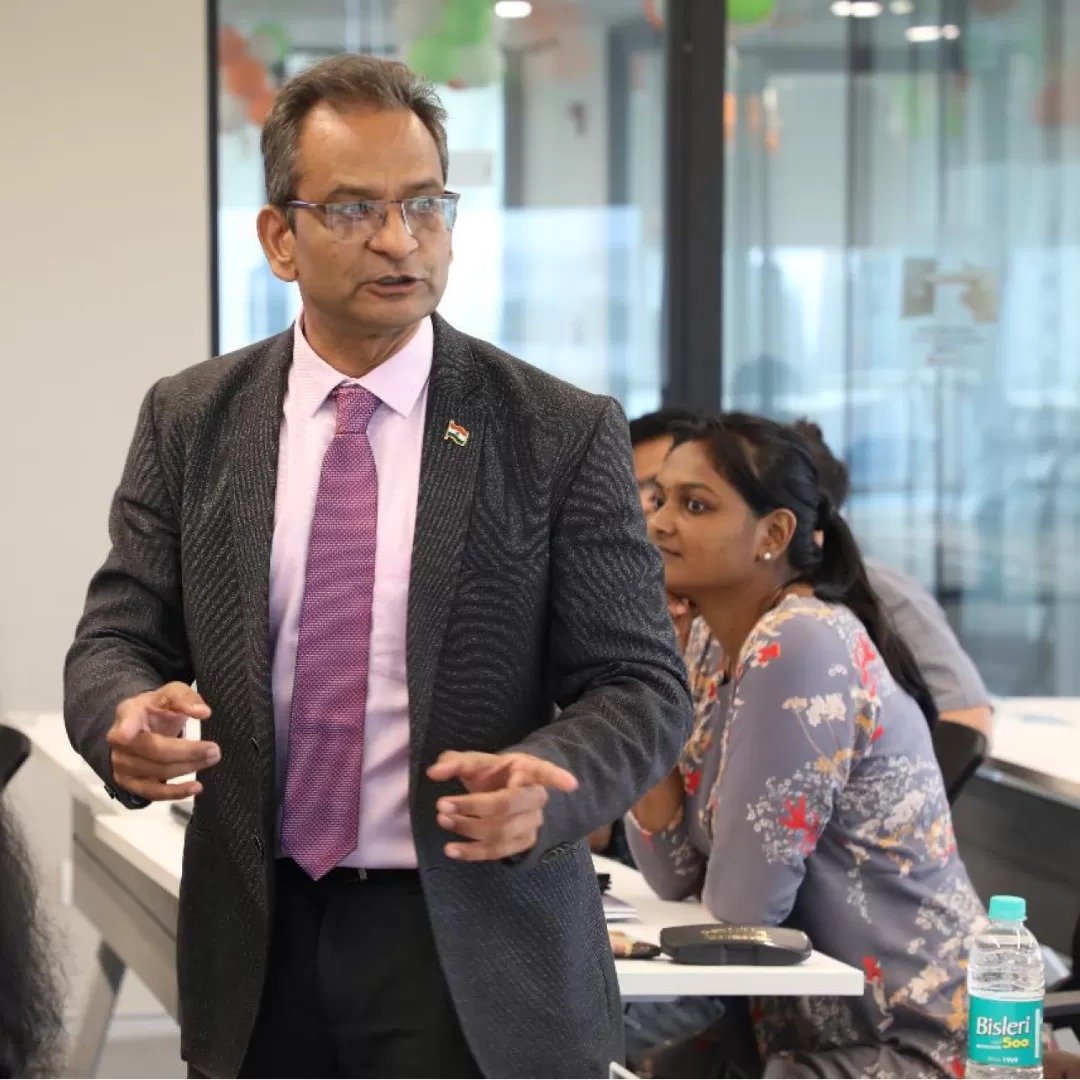 Dr. Kamlesh Vyas
Partner, Deloitte, specializing in Education and Skill Development, conducted workshops on Consulting Case Presentation on 19th August 2022 and 29th August 2022.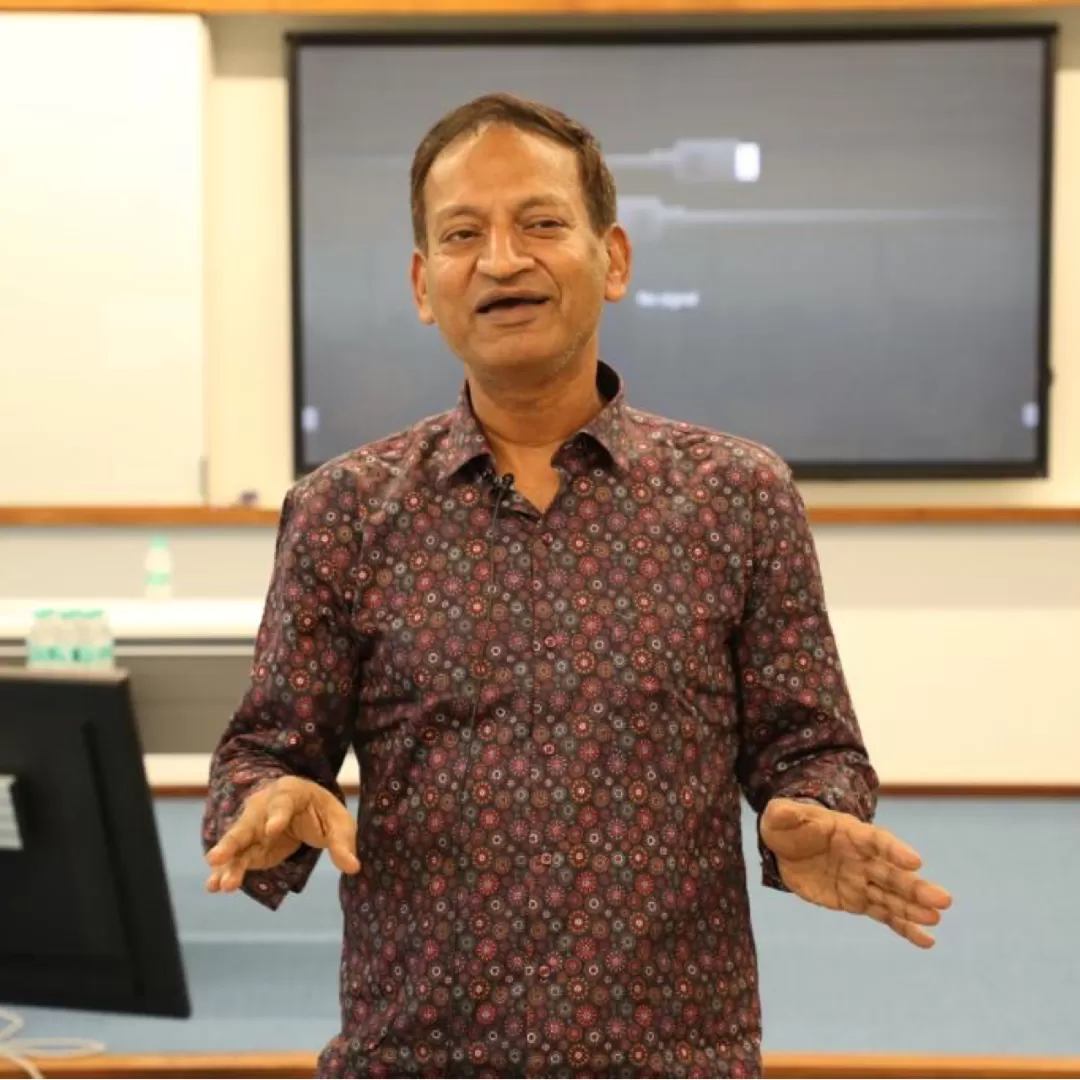 Mr. Sudhir Wadhwa
Head of Data, Data Engineering, Data Science & Business Intelligence, ThriveDX gave a Talk on Building an AI start-up in Silicon Valley on 8th September 2022.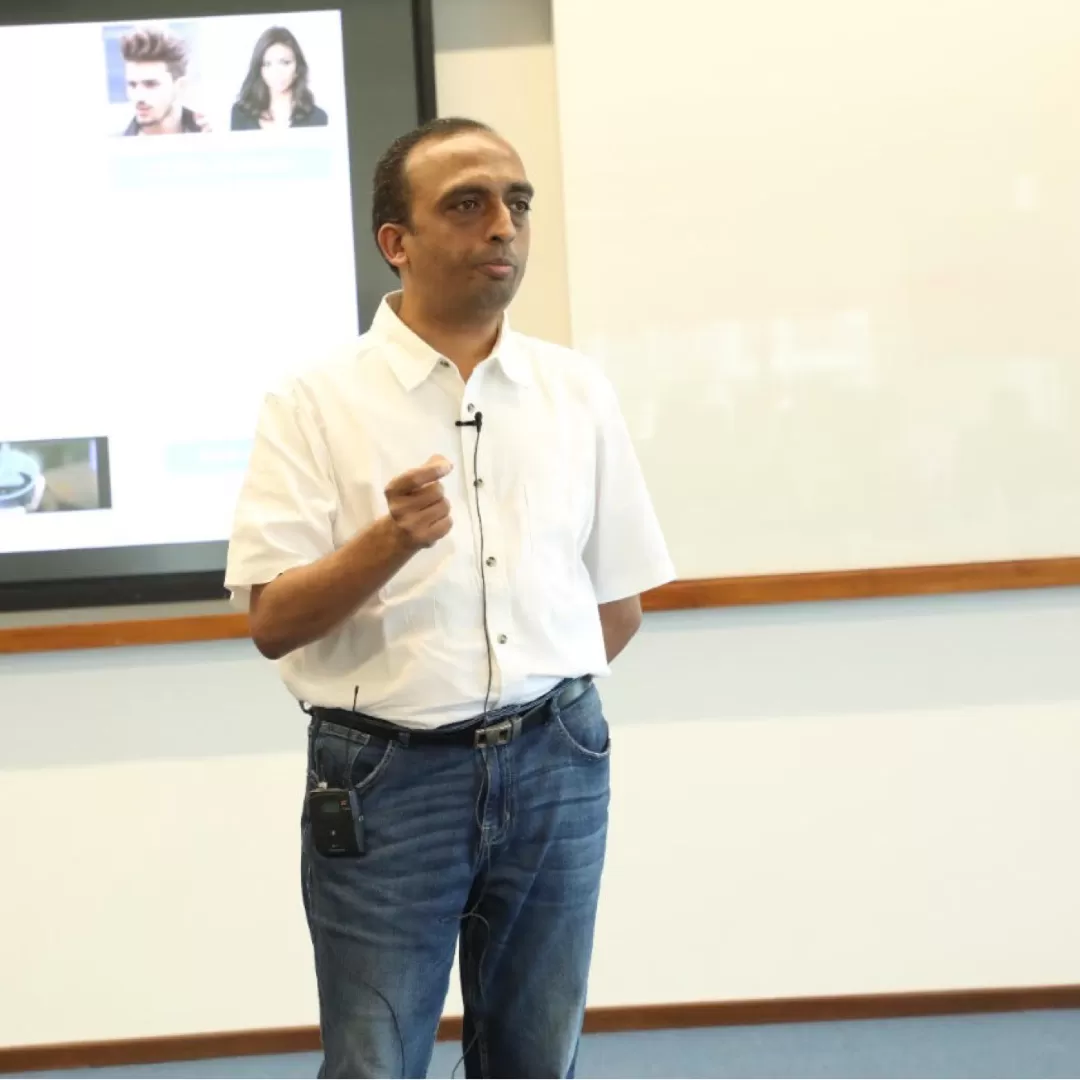 Mr. Saurin Shah
Vice President of Head of Global Insights & CMI Center of Excellence, Godrej Consumer interacted with students on 9th September 2022 and 30th September 2022.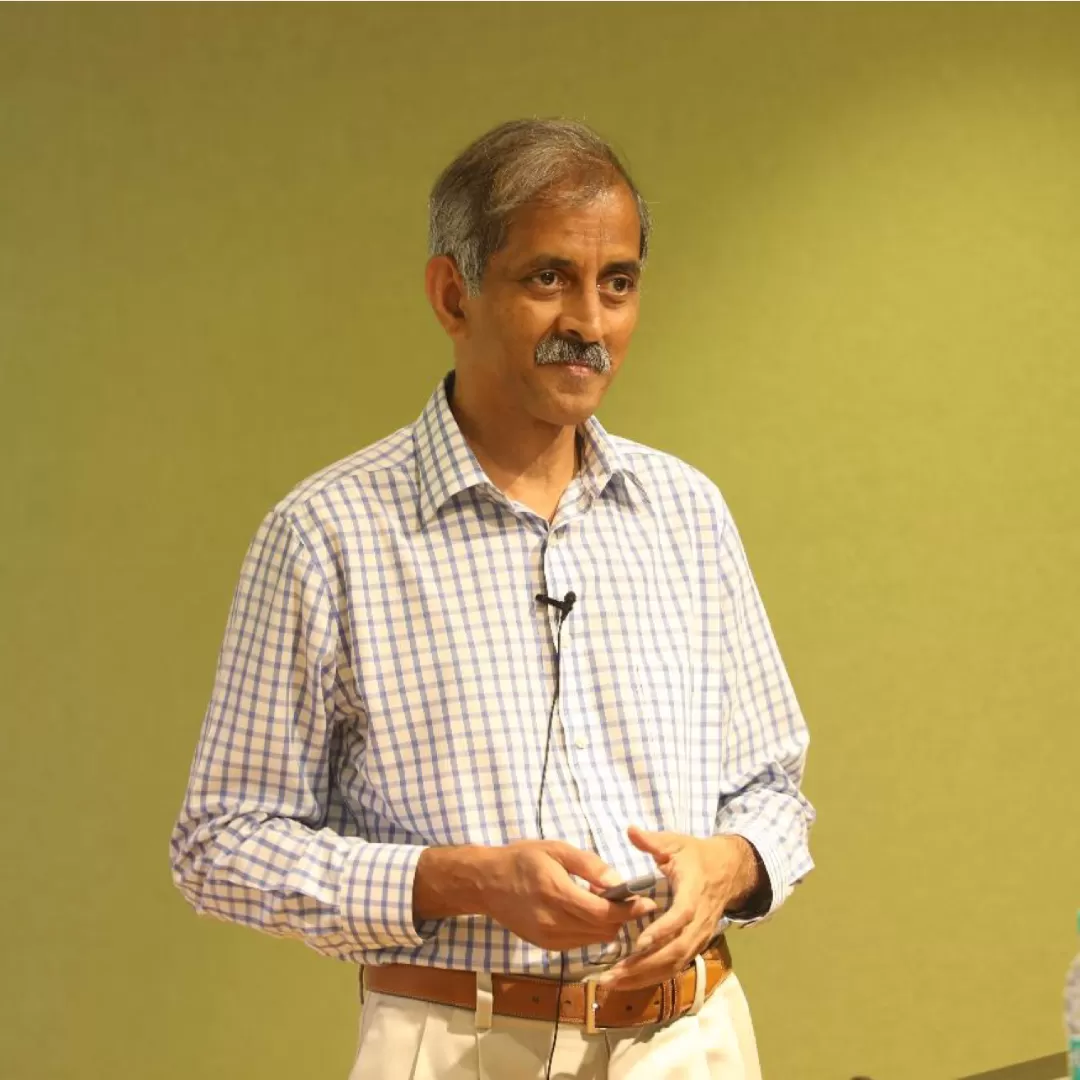 Dr. Ganesh Mani
Adjunct Faculty, Carnegie Mellon University USA gave a session on AI's Grand Opportunities on 10th September 2022.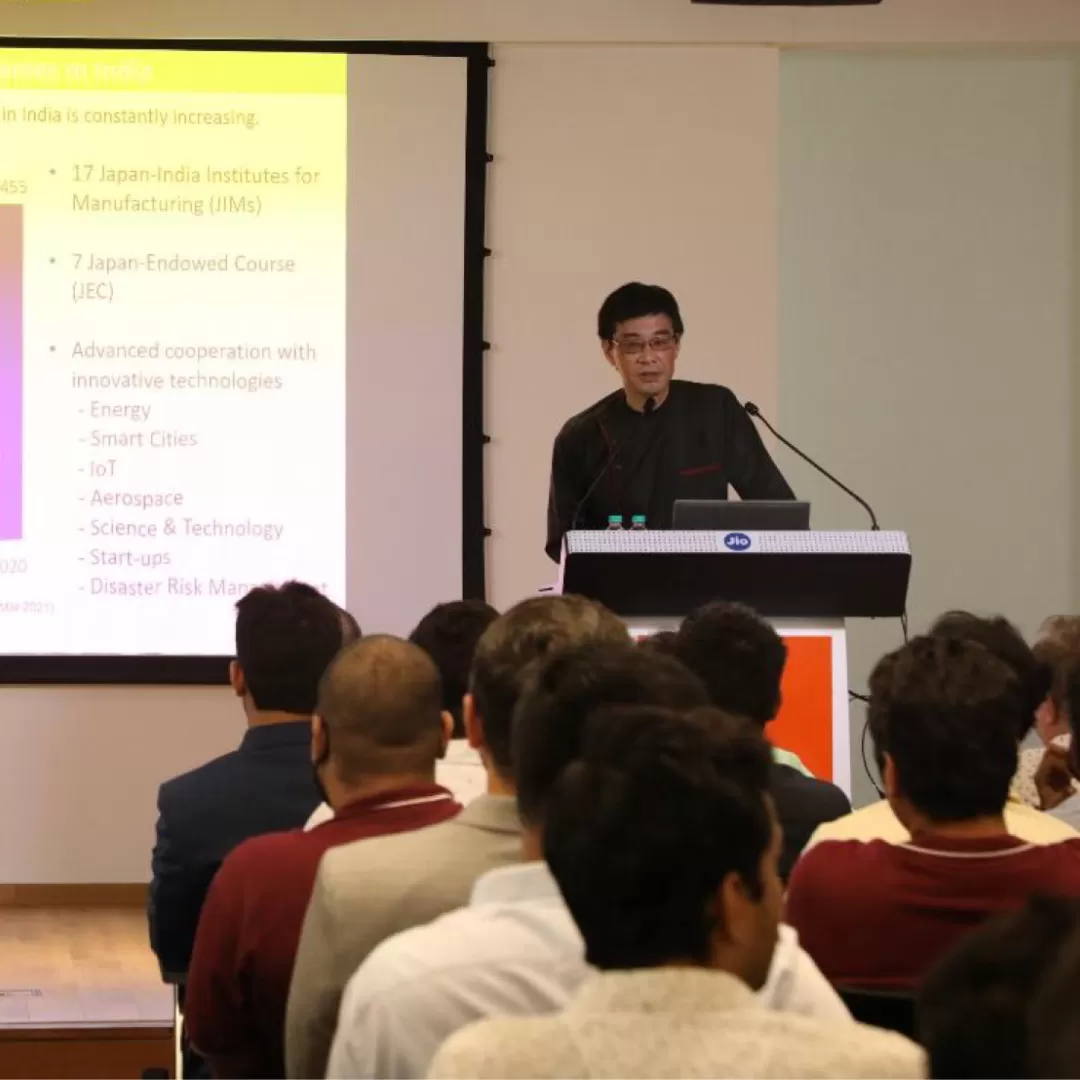 Dr. Yasukata Fukahori
Consul-General of Japan gave a Talk on Global Economy, Environmental Economics and Diplomatic Relations on 21st September 2022.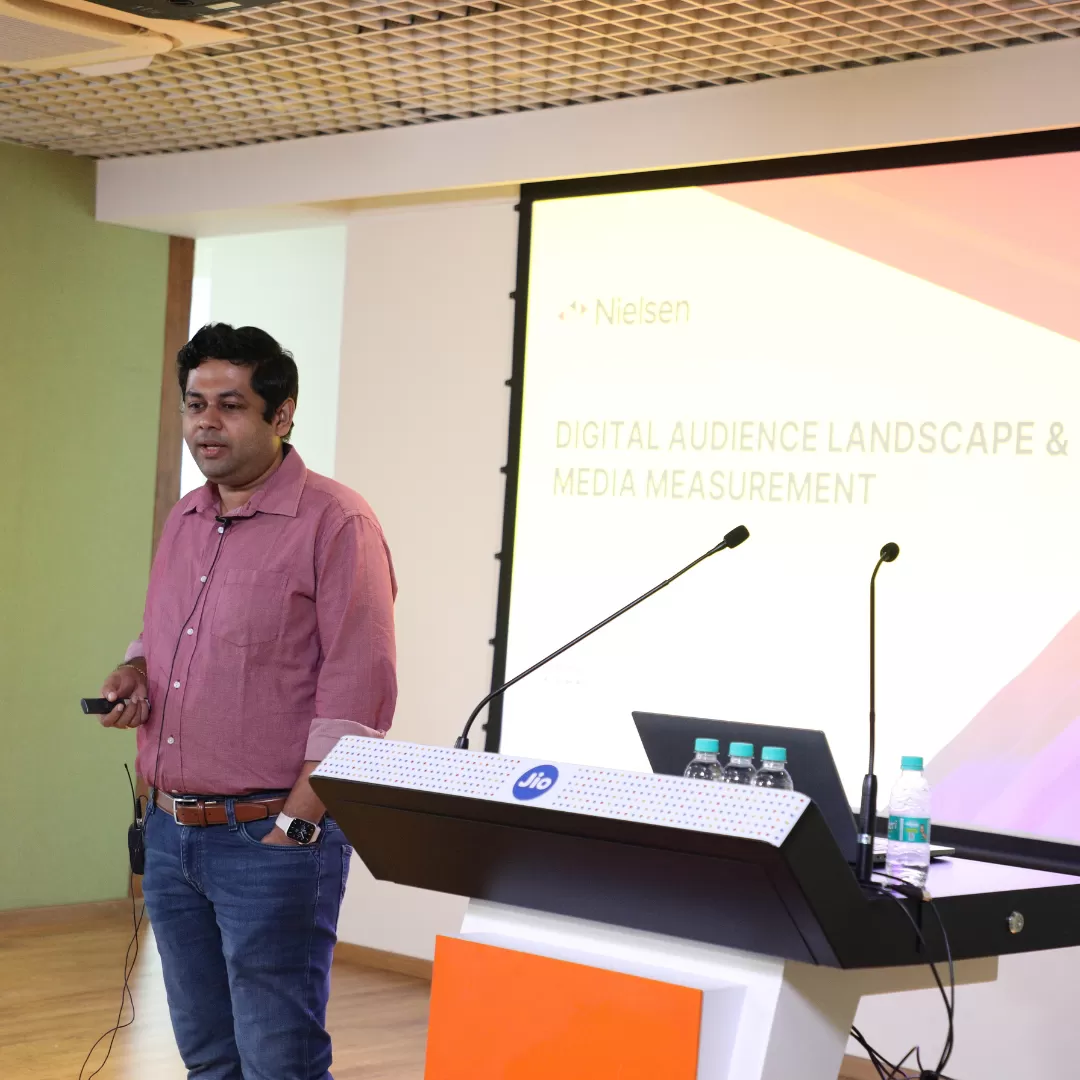 Mr. Vishal Kamath
Executive Director – Audience Measurement, Nielsen addressed the students on 28th September 2022.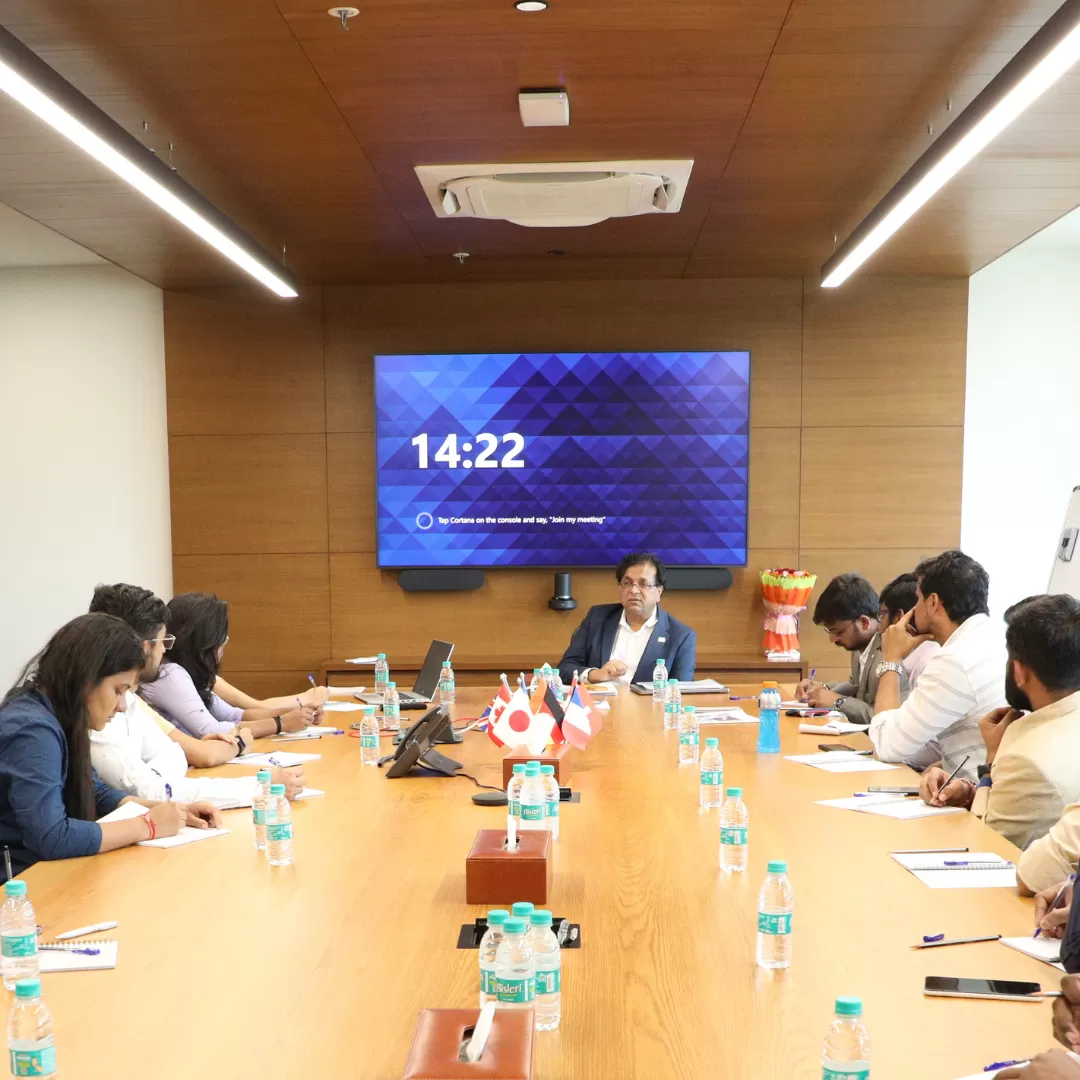 Dr. Rajesh Gupta
Member of Programme Advisory Council ( AI & DS) and Director, Halicioglu Data Science Institute, University of California, San Diego, USA interacted with the students on 18th October 2022.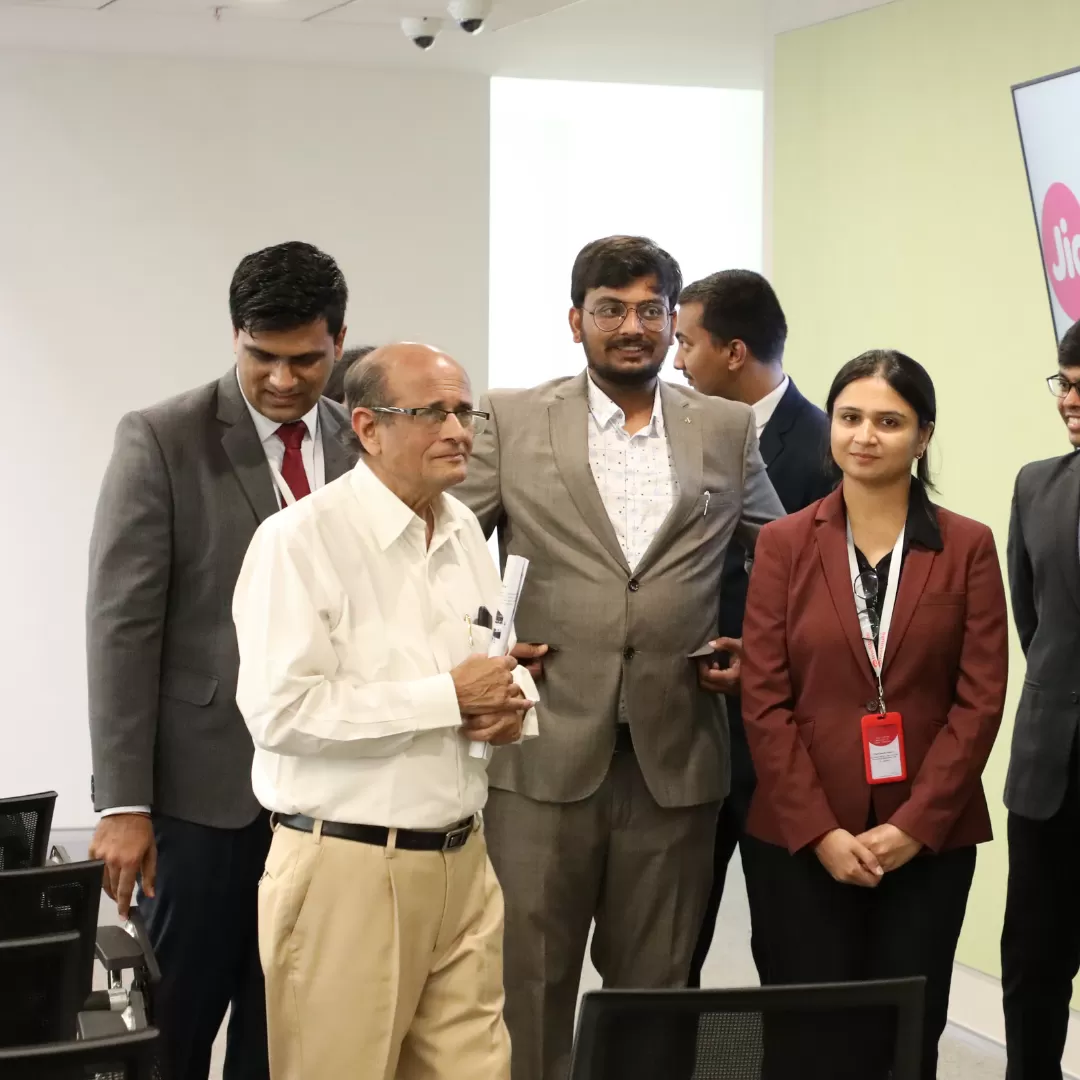 Mr. Sudhir Mankad
Chairman GIFT City Ltd, Former Chief Secretary, Government of Gujarat interacted with the students on 18th October 2022.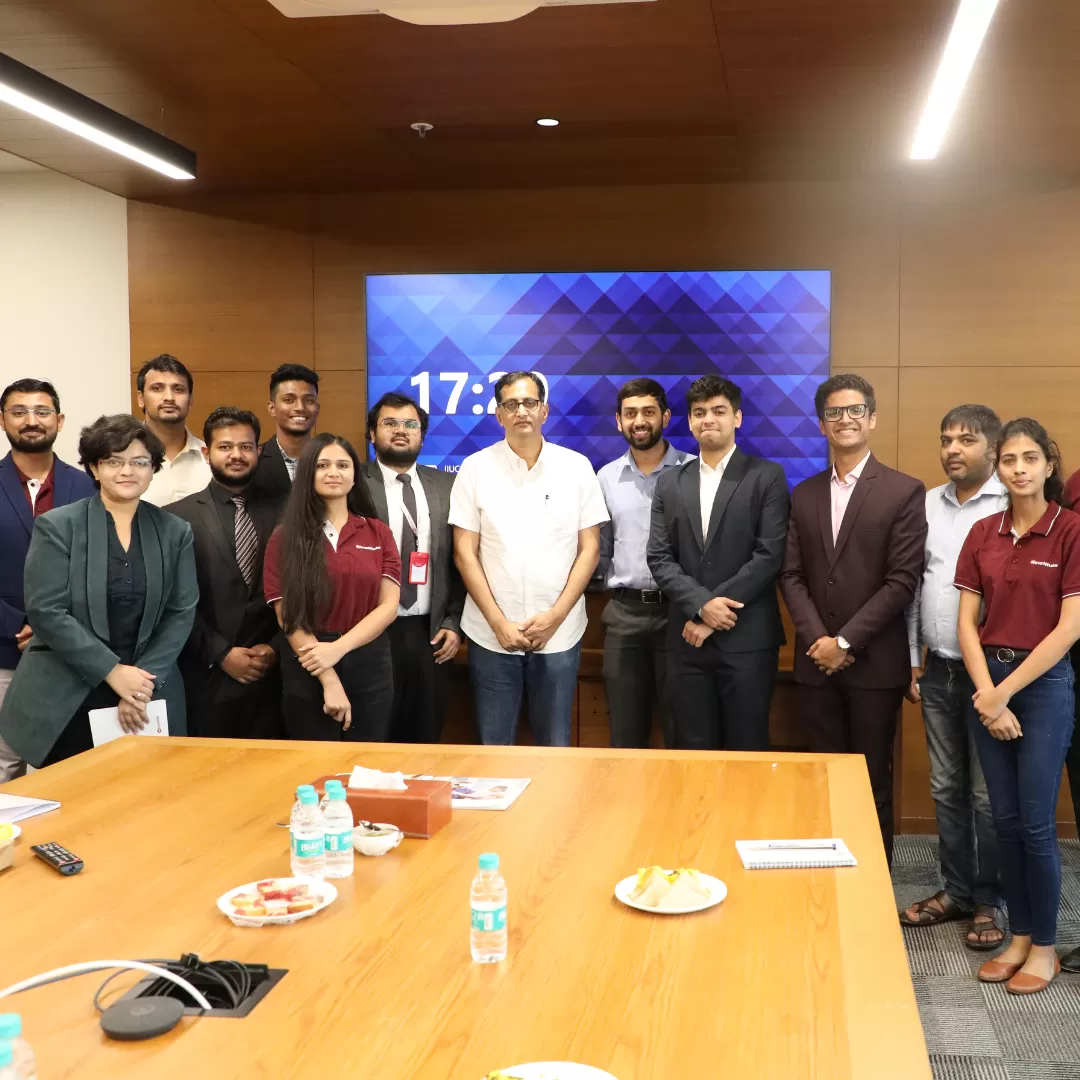 Mr. R. Venkatraman
Member of Governing Council; Former Managing Trustee, Tata Trusts interacted with the students on 21st October 2022.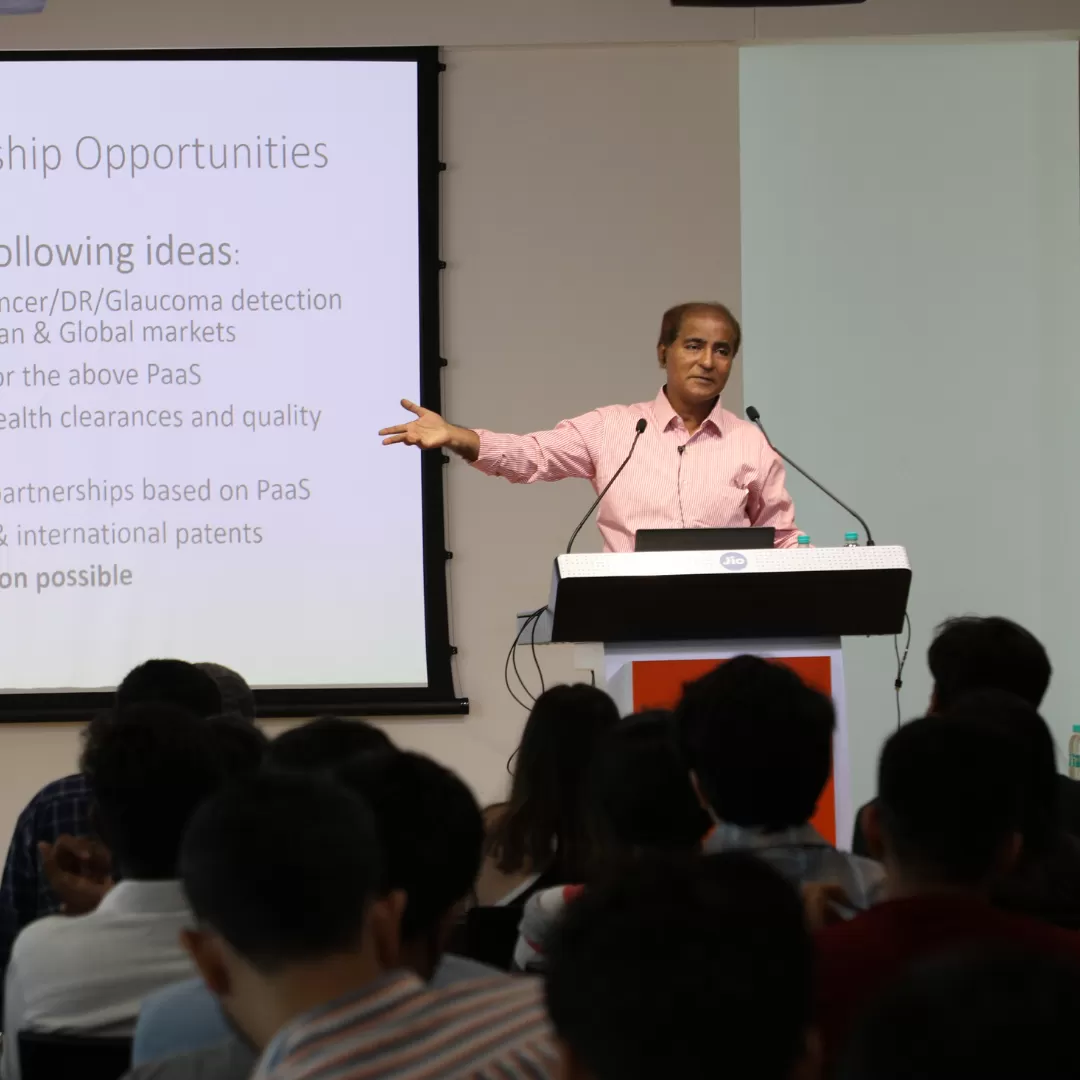 Dr. Zia Saquib
Head - Technology Innovation & Development Group Jio Platforms Ltd. interacted with the students on 31st October 2022.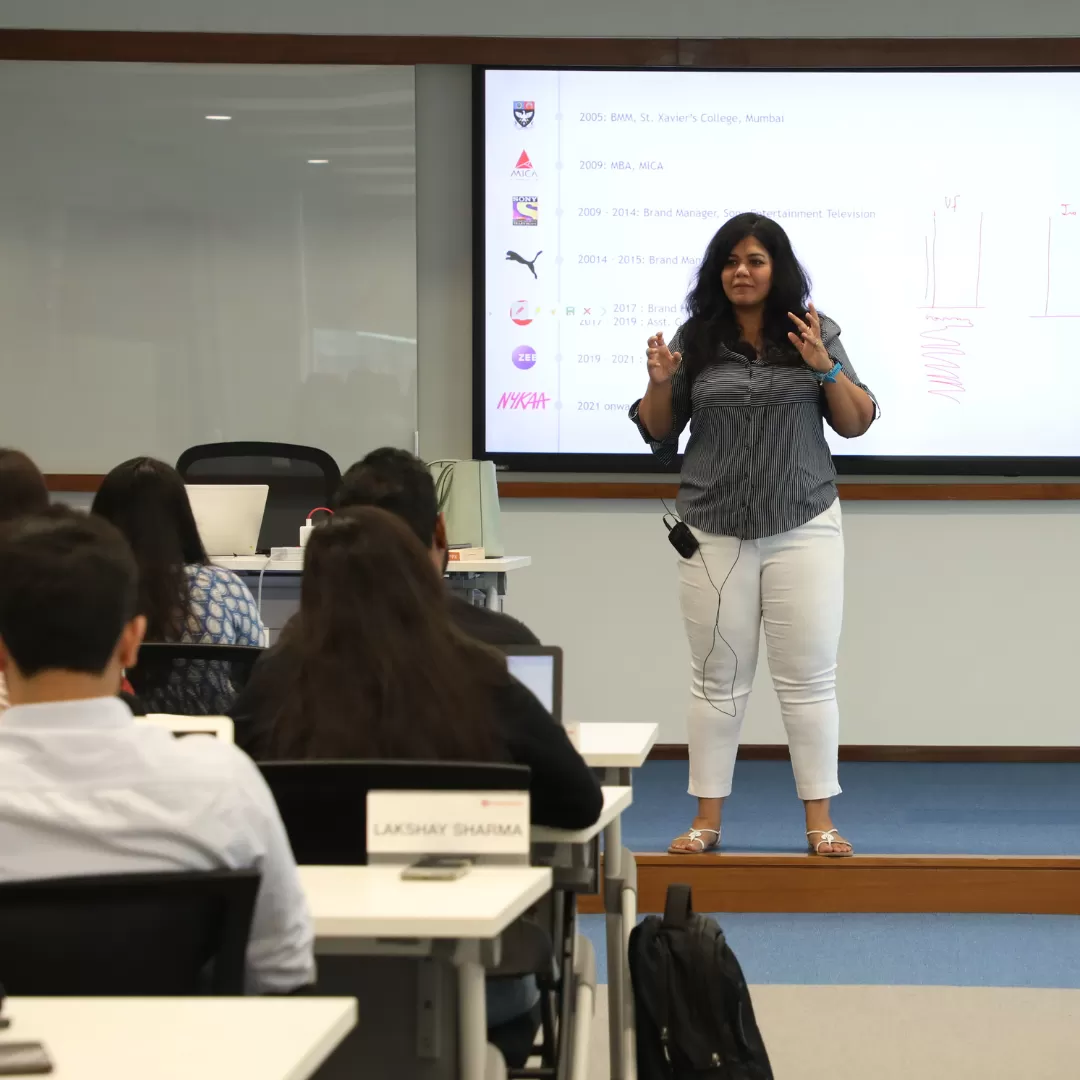 Ms. Divya Morparia
Associate Vice President – Marketing, Nykaa on 7th November 2022.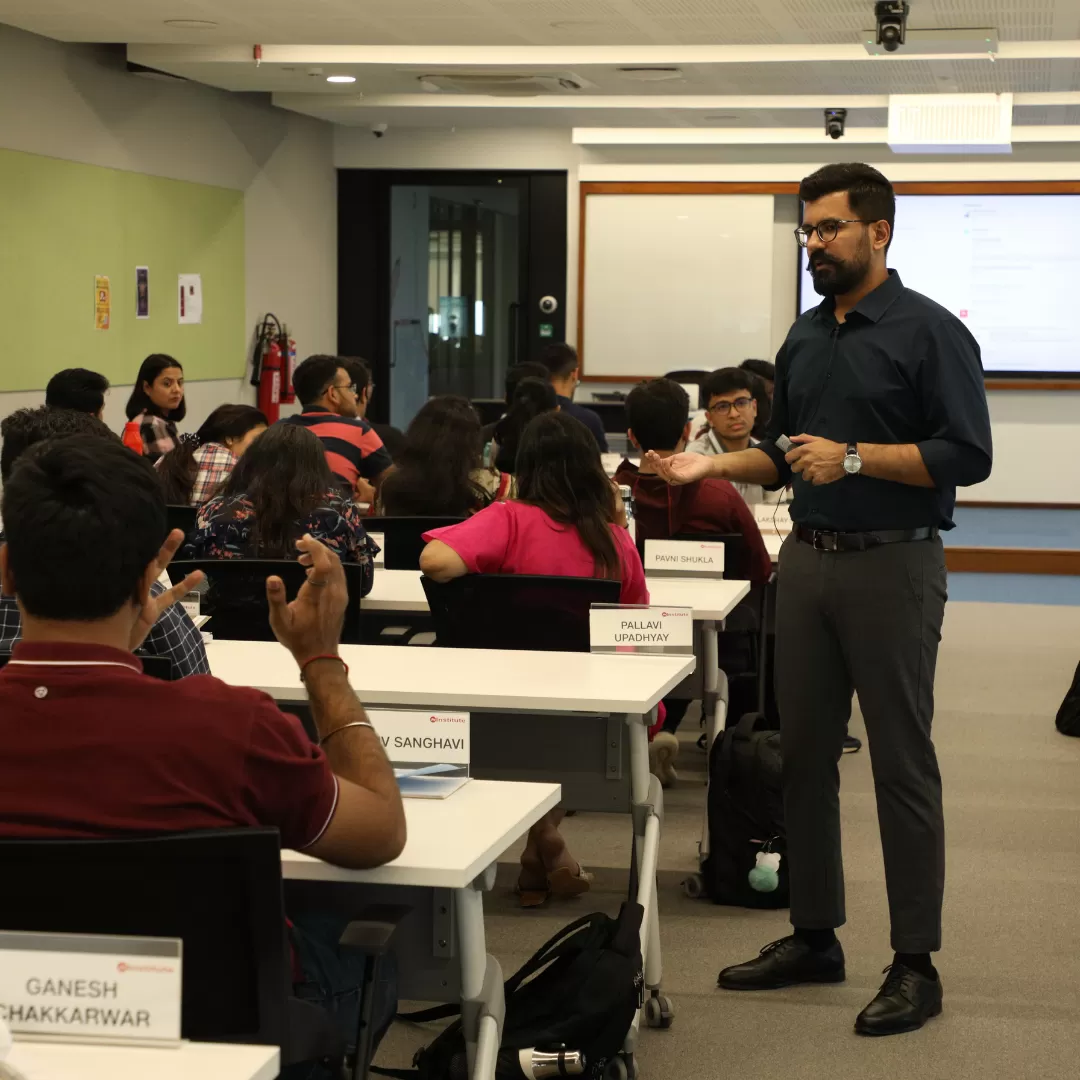 Mr. Amyn Ghadiali
President – Business & Integration, Gozoop on 8th November 2022.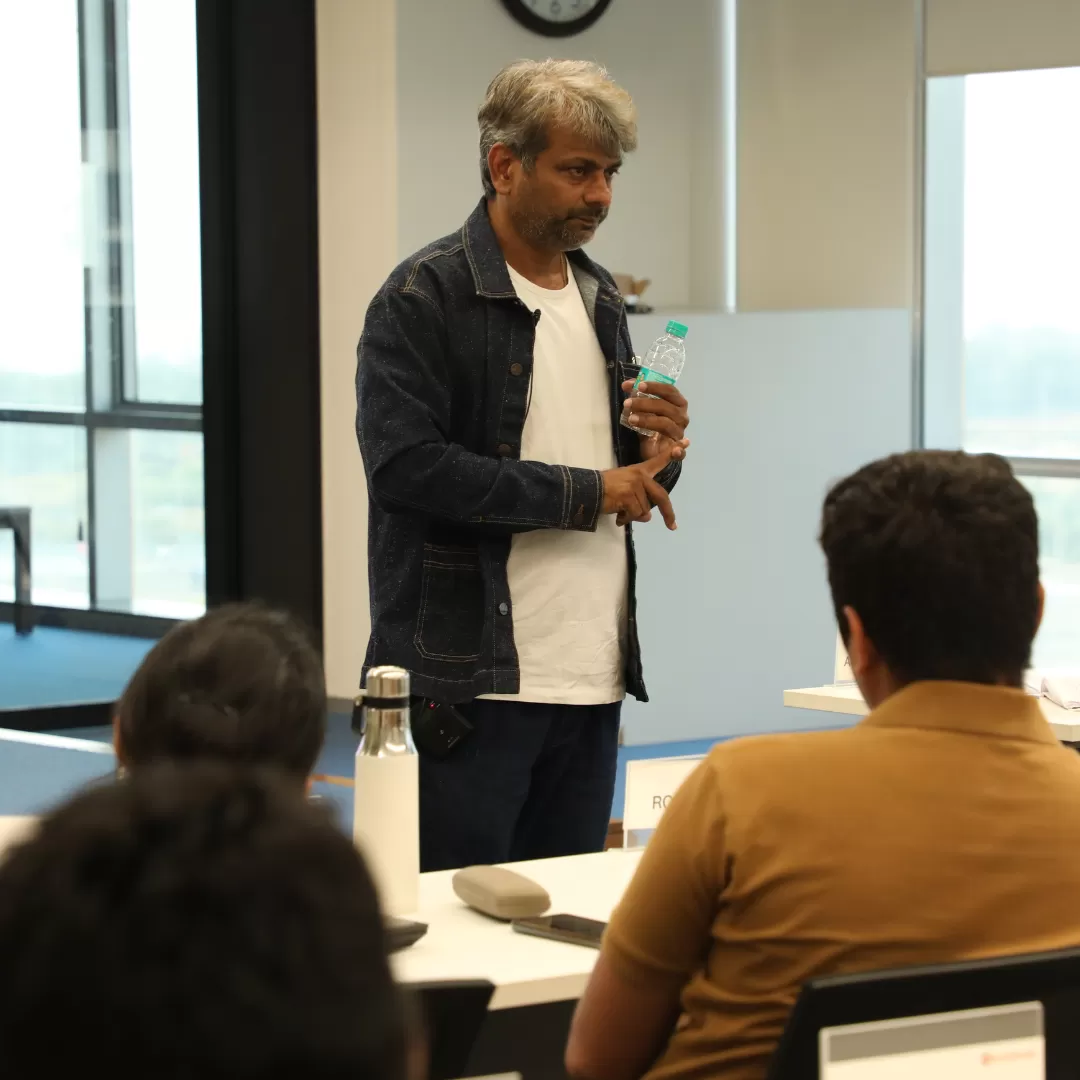 Mr. Sanjay Vakharia
CEO & Co-founder, Spykar on 9th November 2022.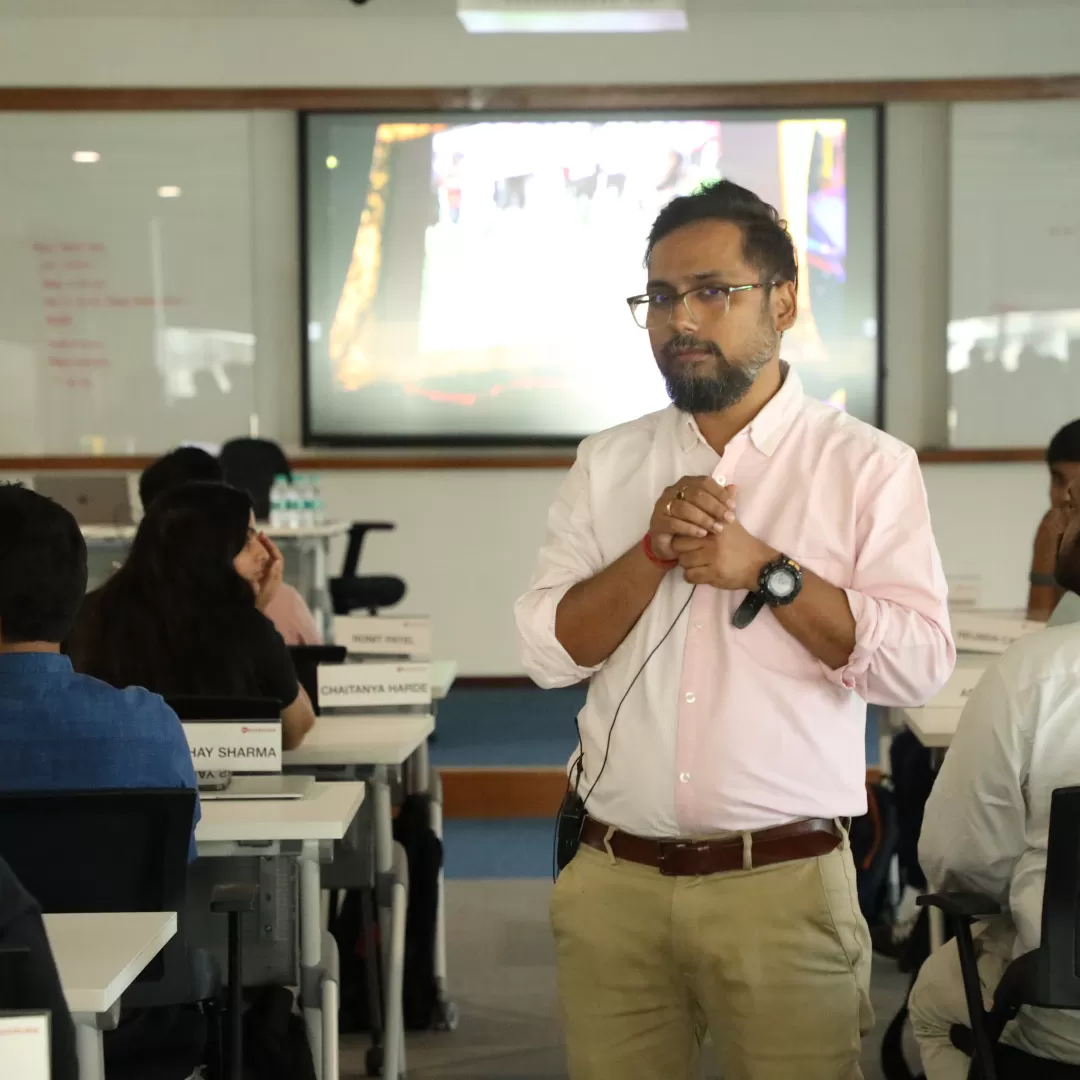 Mr. Vivek Sandhwar
Chief Operating Officer, Being Human Clothing on 10th November 2022.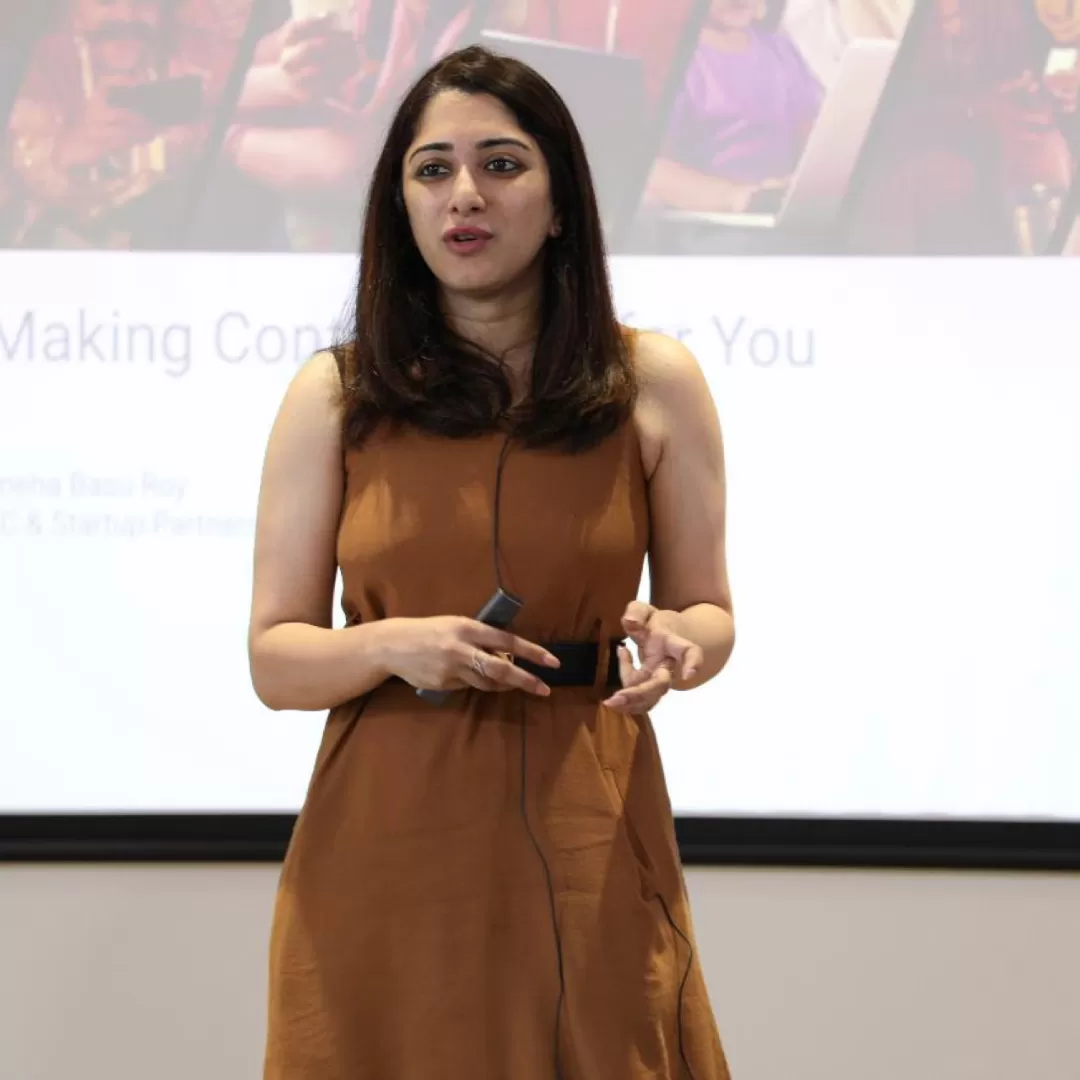 Ms. Sneha Basu Roy
VC & Startup Partnerships, Google India on 12th November 2022.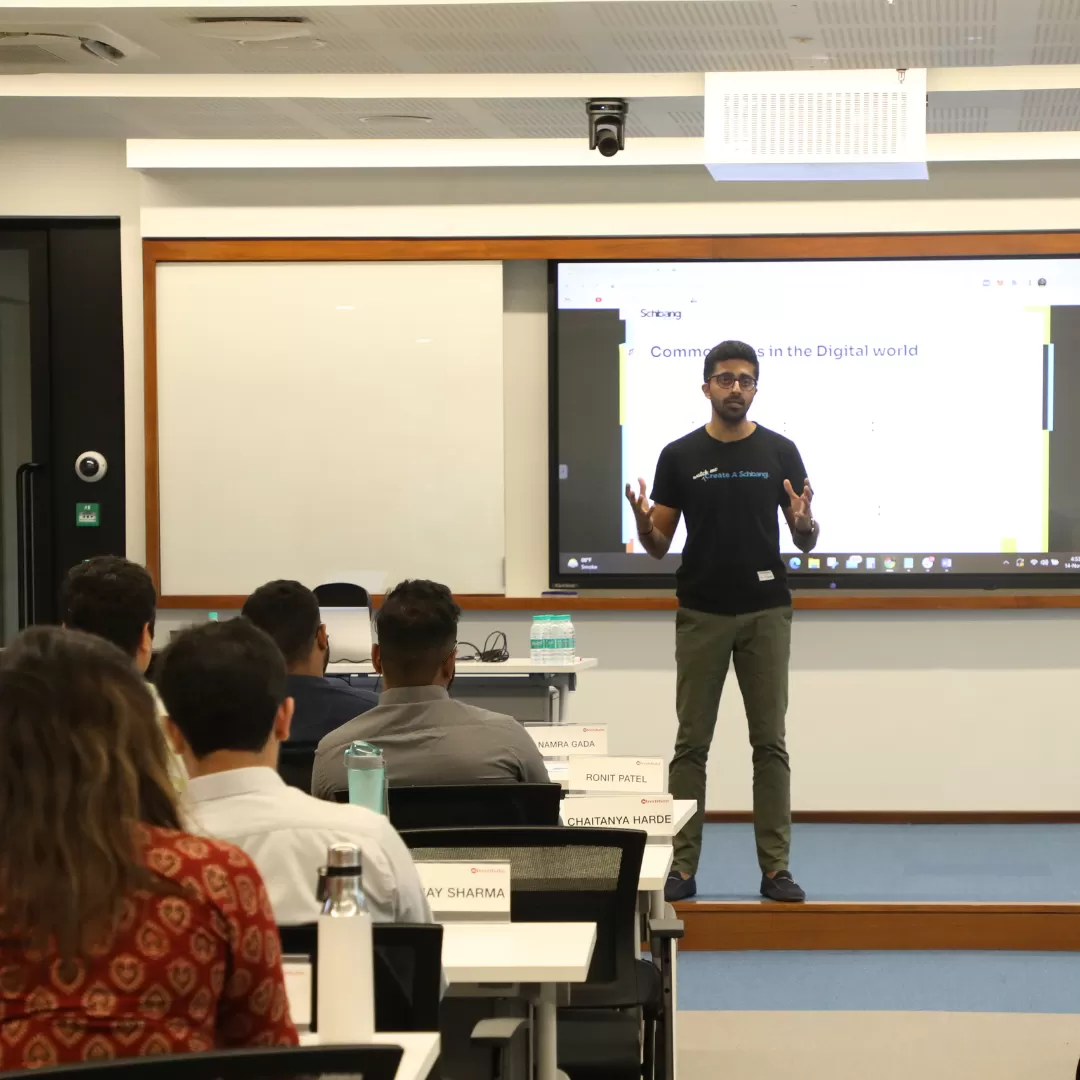 Mr. Akshay Gurnani
Chief Executive Officer, Schbang on 14th November 2022.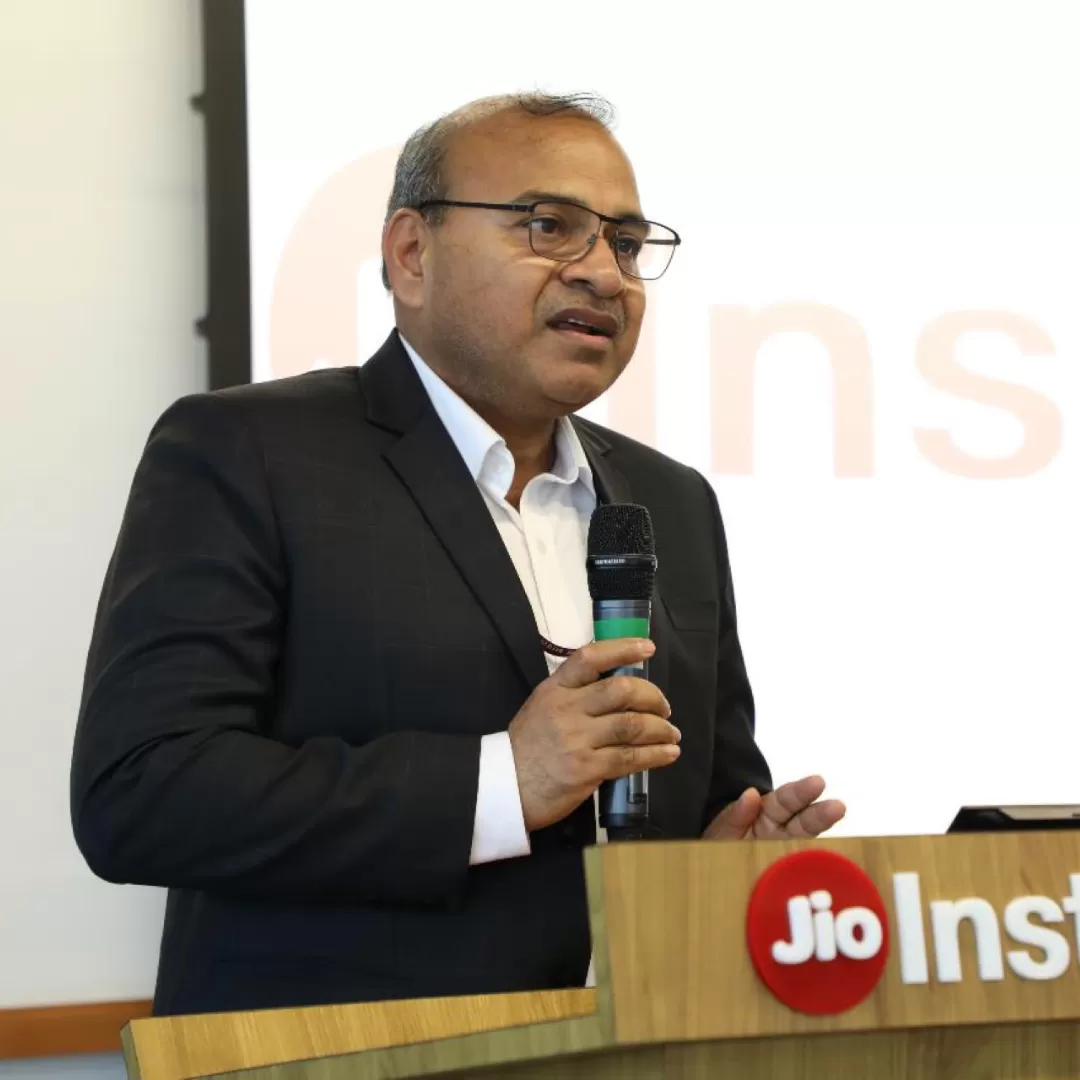 Prof. Rajive Kumar
Member Secretary, All India Council for Technical Education (AICTE) on 3rd December 2022.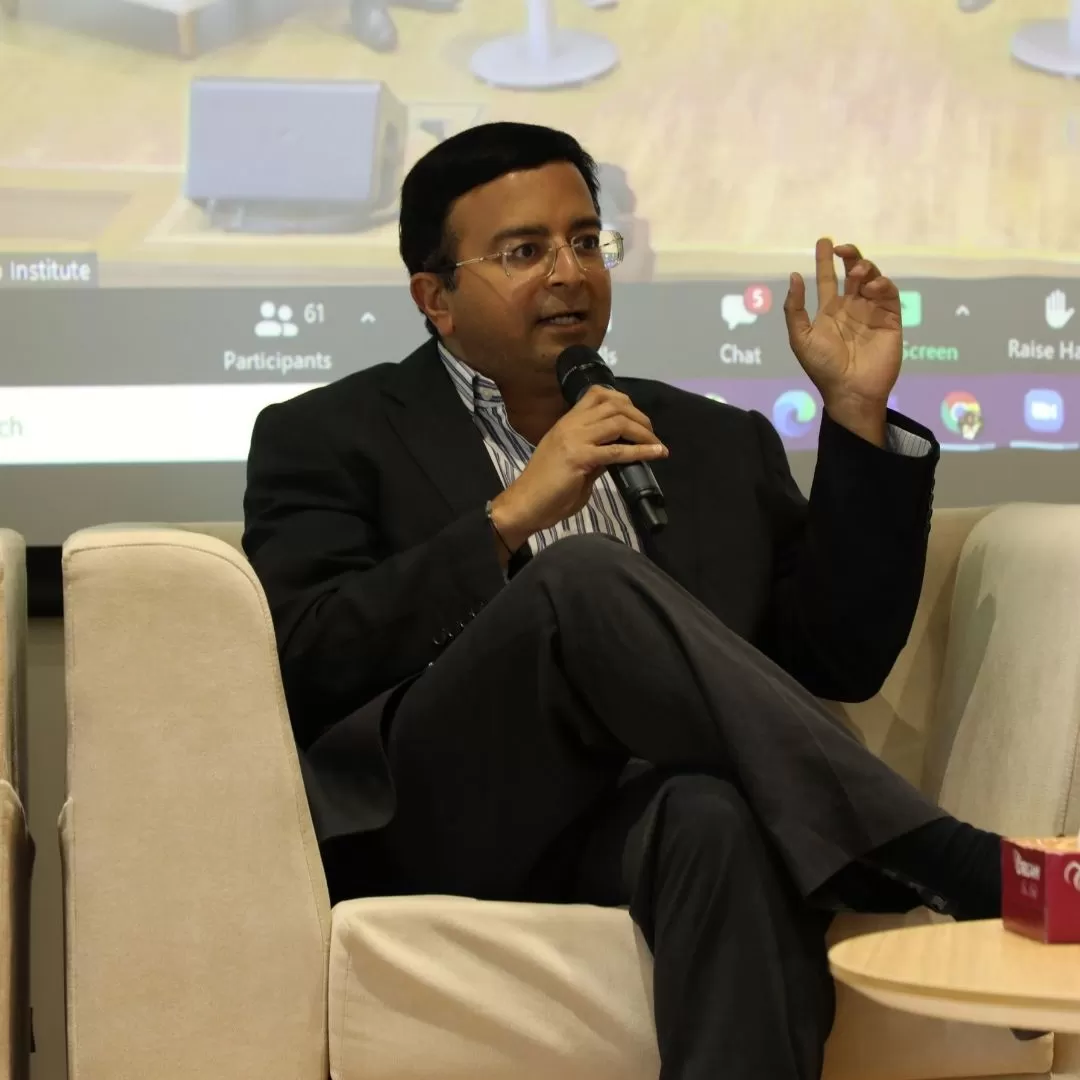 Mr. Ashwin Khasgiwala
Director, Reliance Brands & Group Business Operations Head, Reliance Retail on 14th December 2022.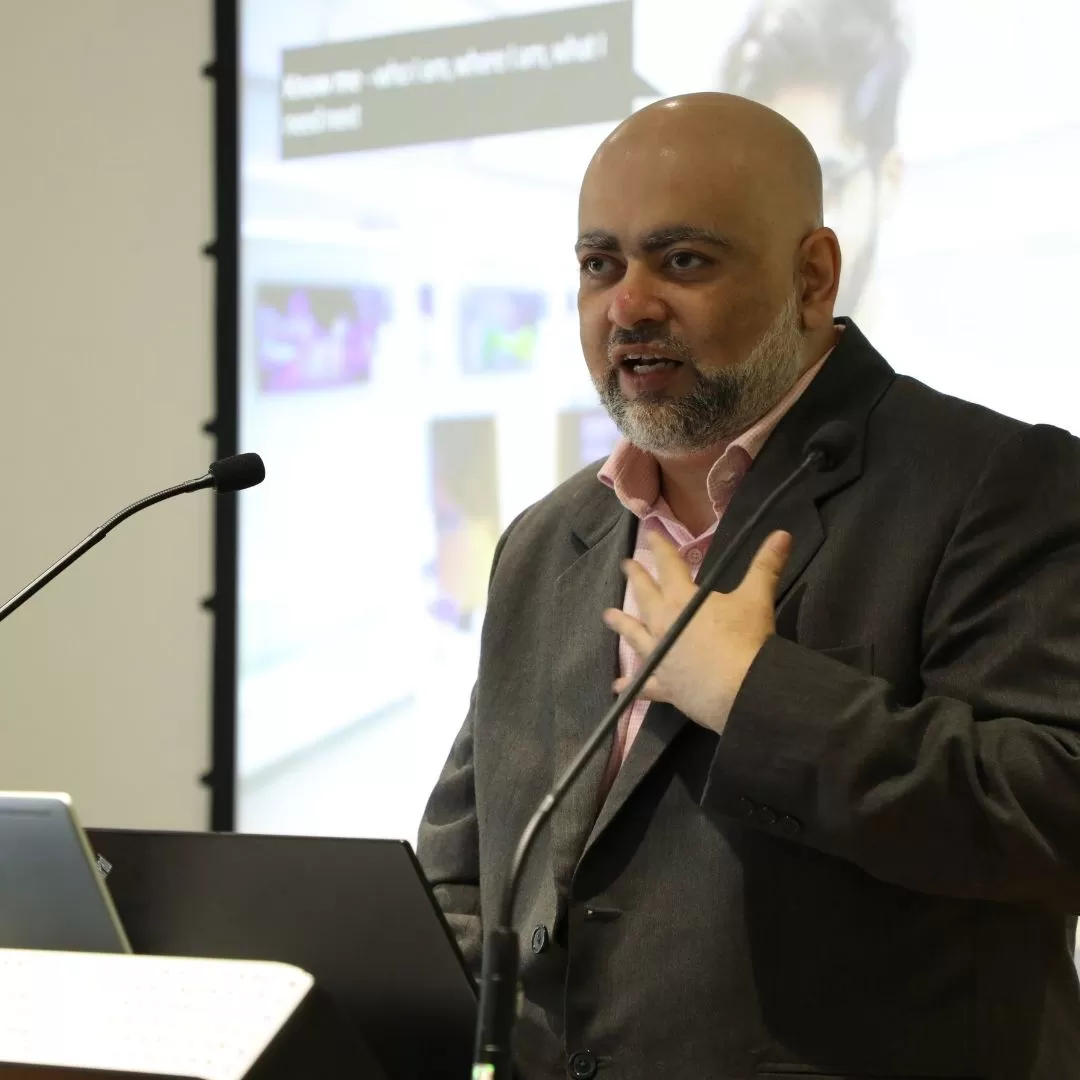 Mr. Neil Montes
Senior Business Solution Consultant – Digital Experience Adobe on 14th December 2022.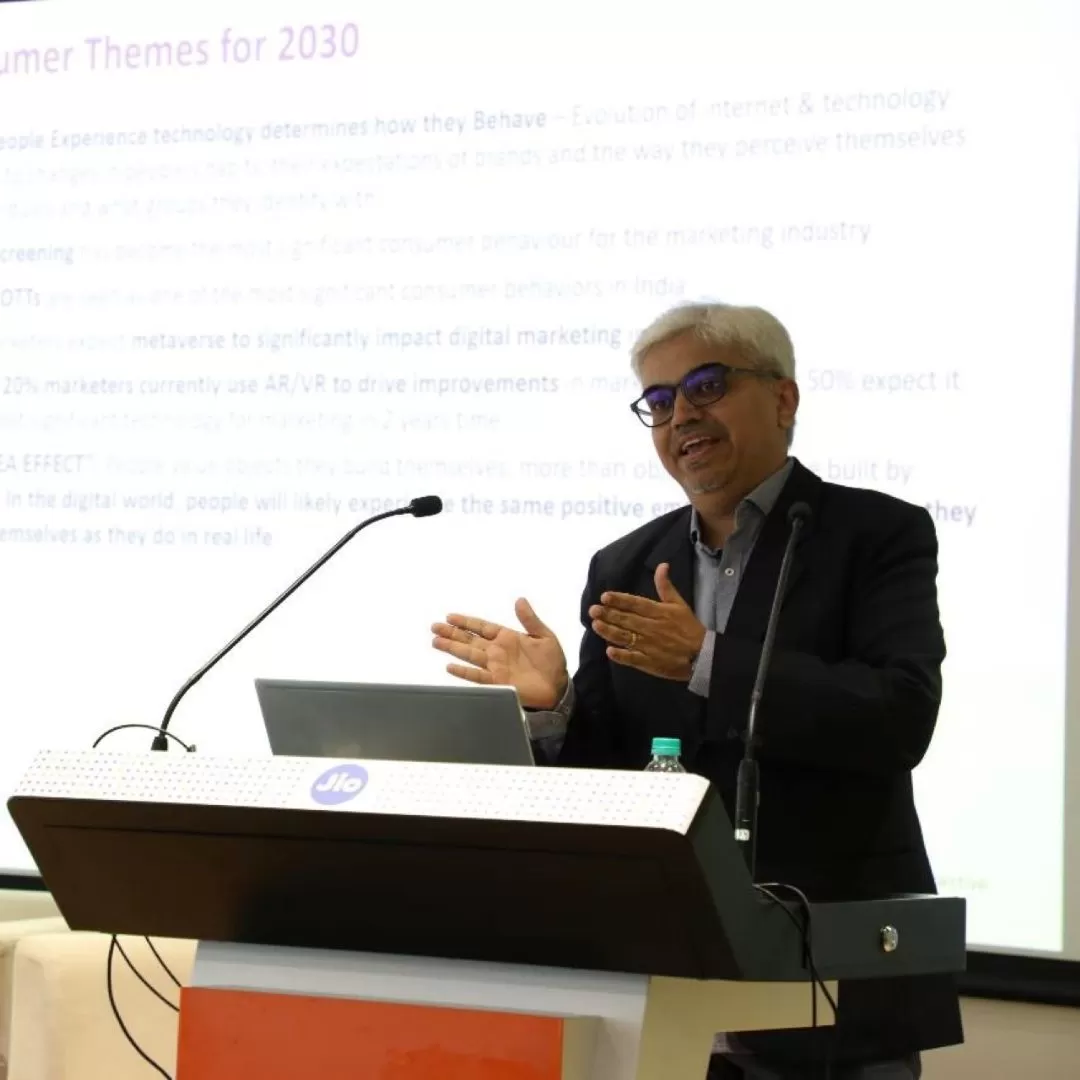 Mr. Kedar Mehta
Head of Experience, Ogilvy India on 14th December 2022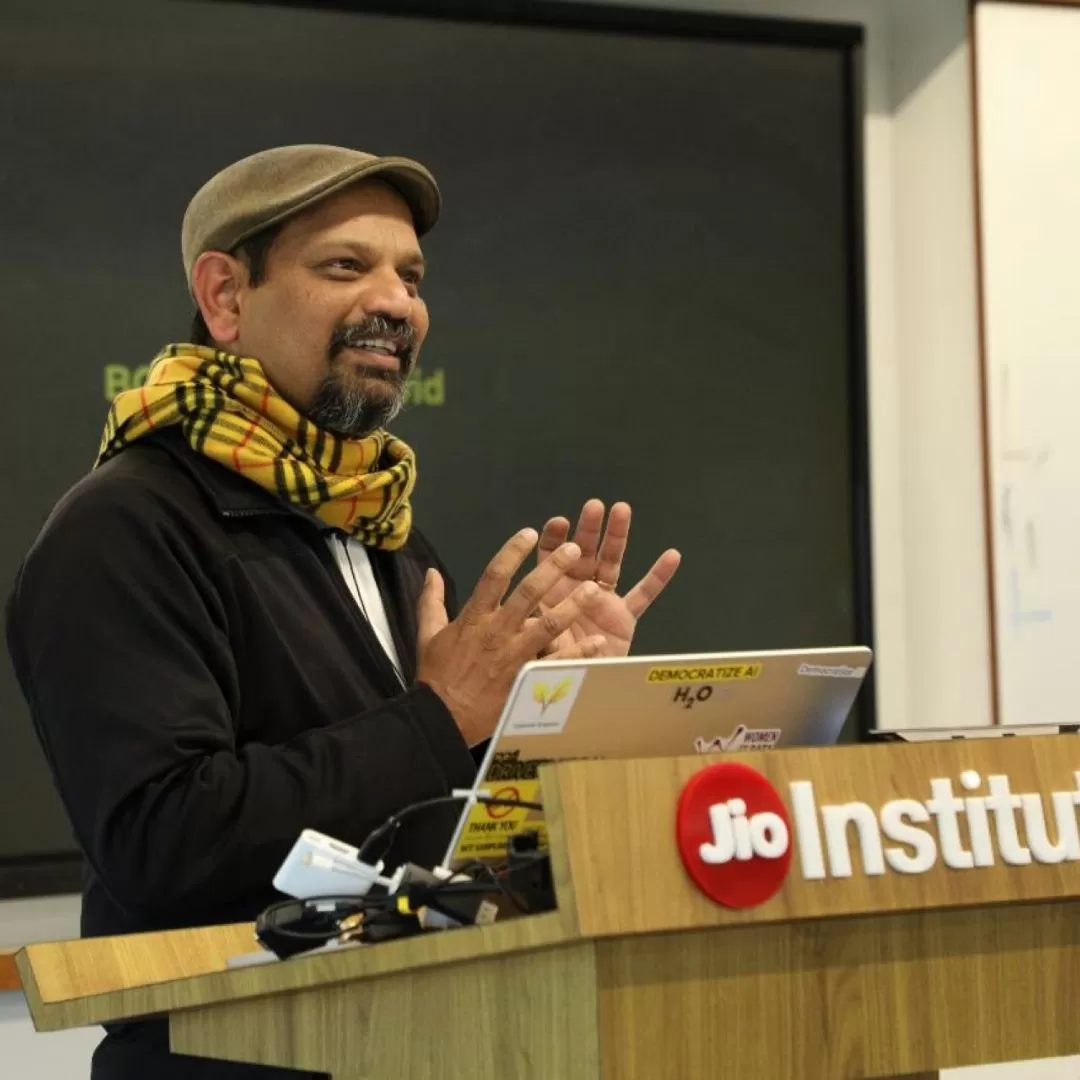 Sri Satish Ambati
CEO & Co-Founder H2O.ai on 21st December 2022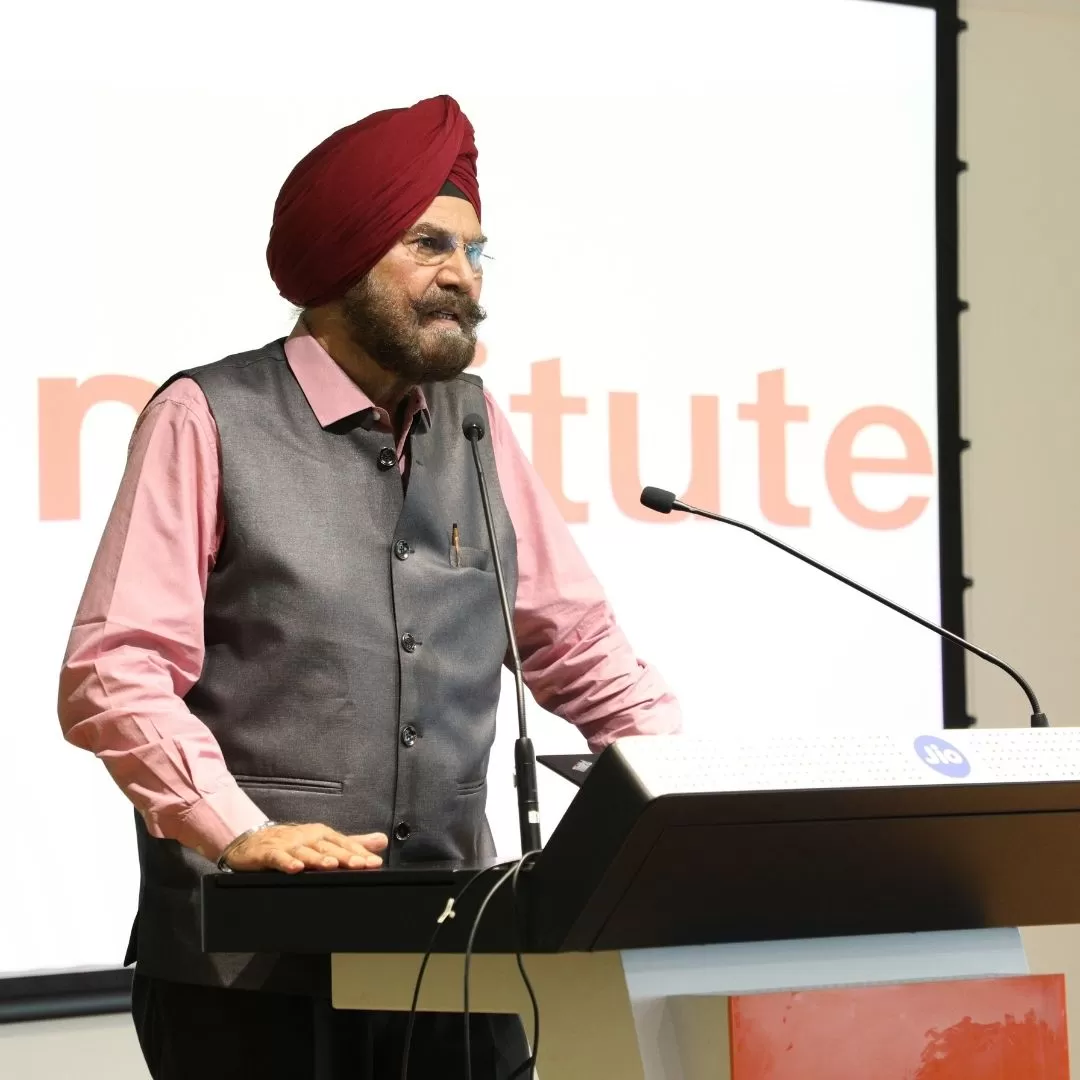 Mr. H.S Pannu
President & Corporate Security Advisor of Reliance Group on 28th December
Prof. Shravan Hanasoge
Department of Astronomy and Astrophysics, Tata Institute of Fundamental Research on 12th January 2023.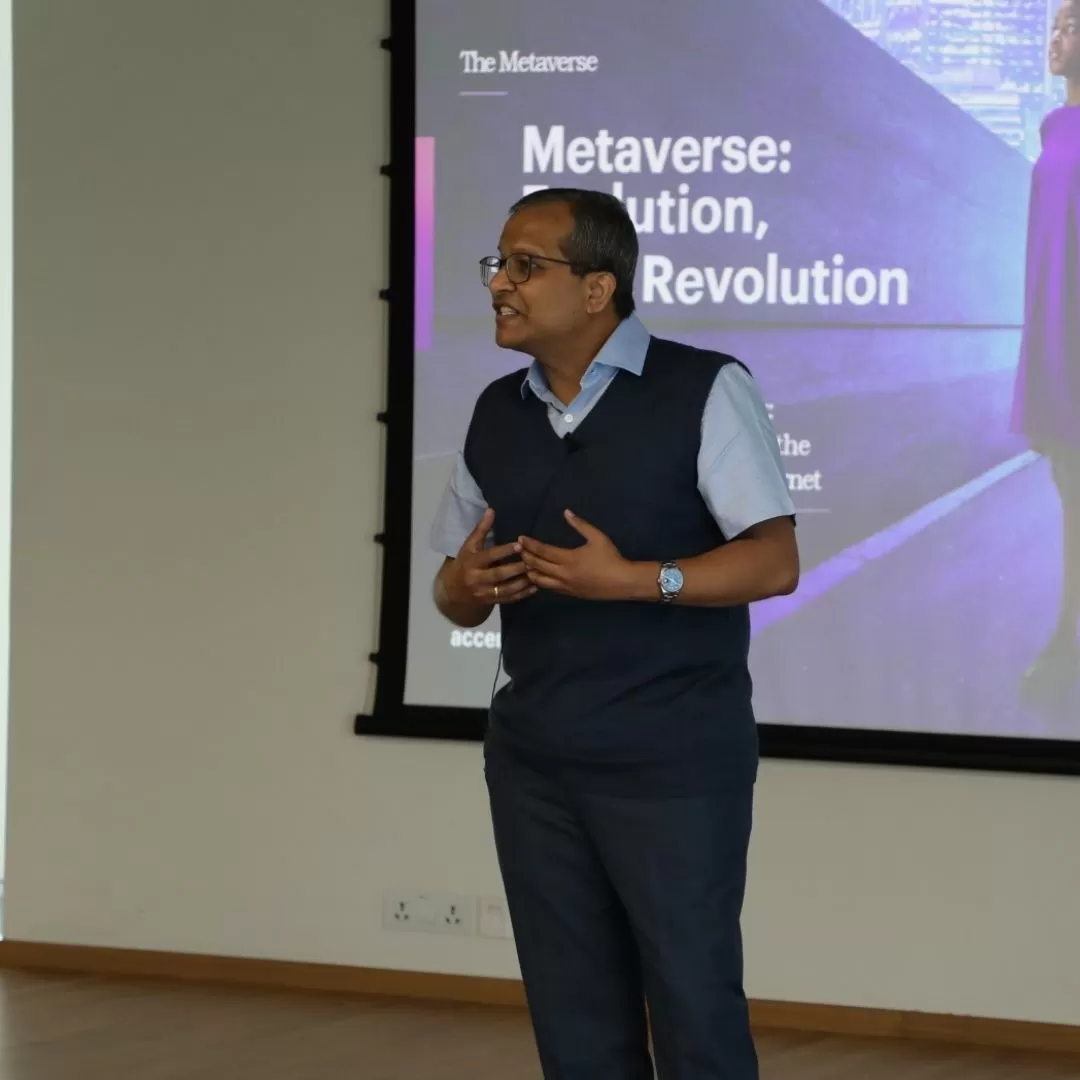 Mr. Raghav Narsalay
Managing Director at Accenture Research and Research Lead, Metaverse Continuum Business Group of Accenture gave a talk on How are companies building value in the Metaverseon 13th January 2023.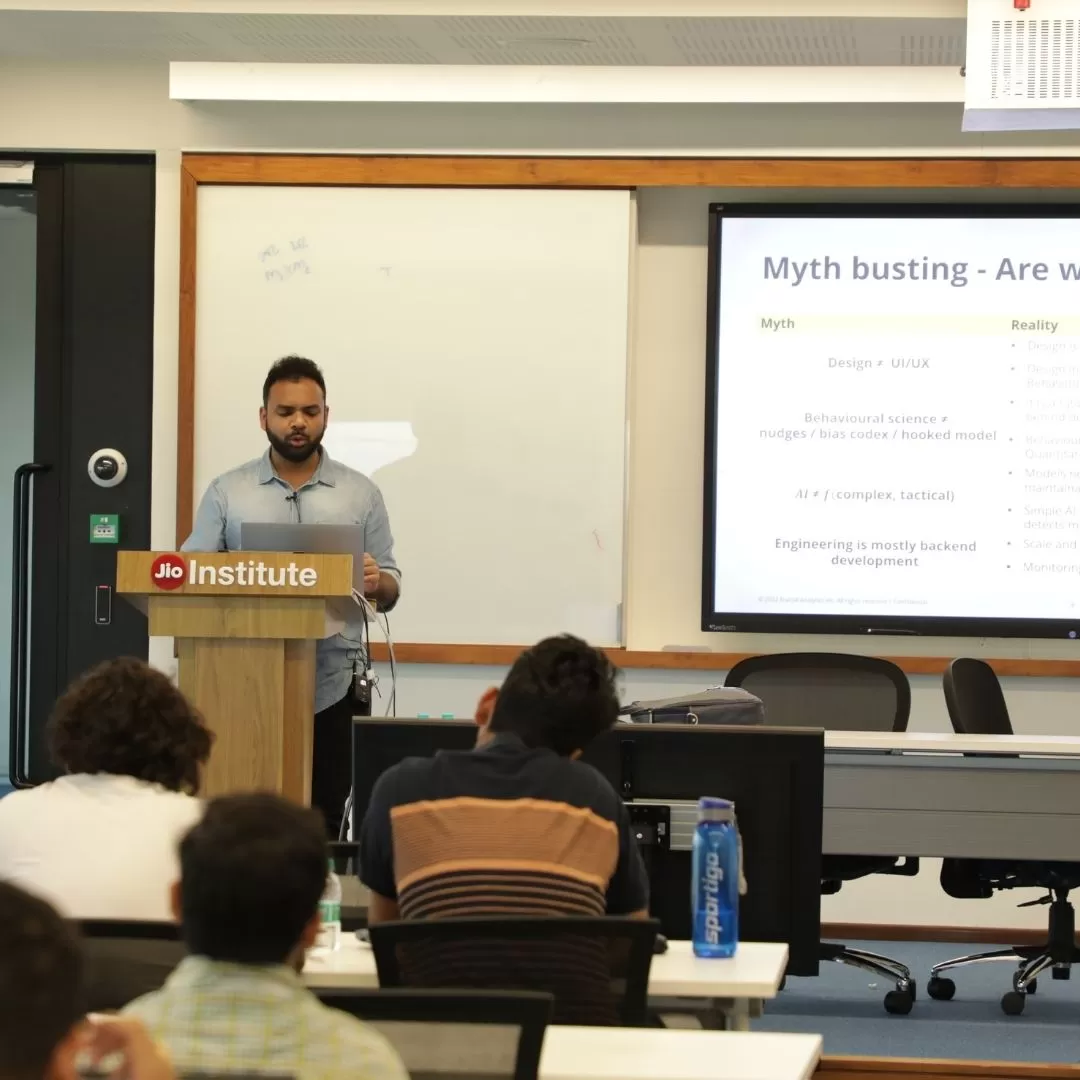 Mr. Tanay Kumar
Analytics Consulting Lead, Fractal AI gave a talk on Solving complex problems of today & tomorrow using a multi-disciplinary AI, Engineering and Design (AED) approach on 23rd January 2023.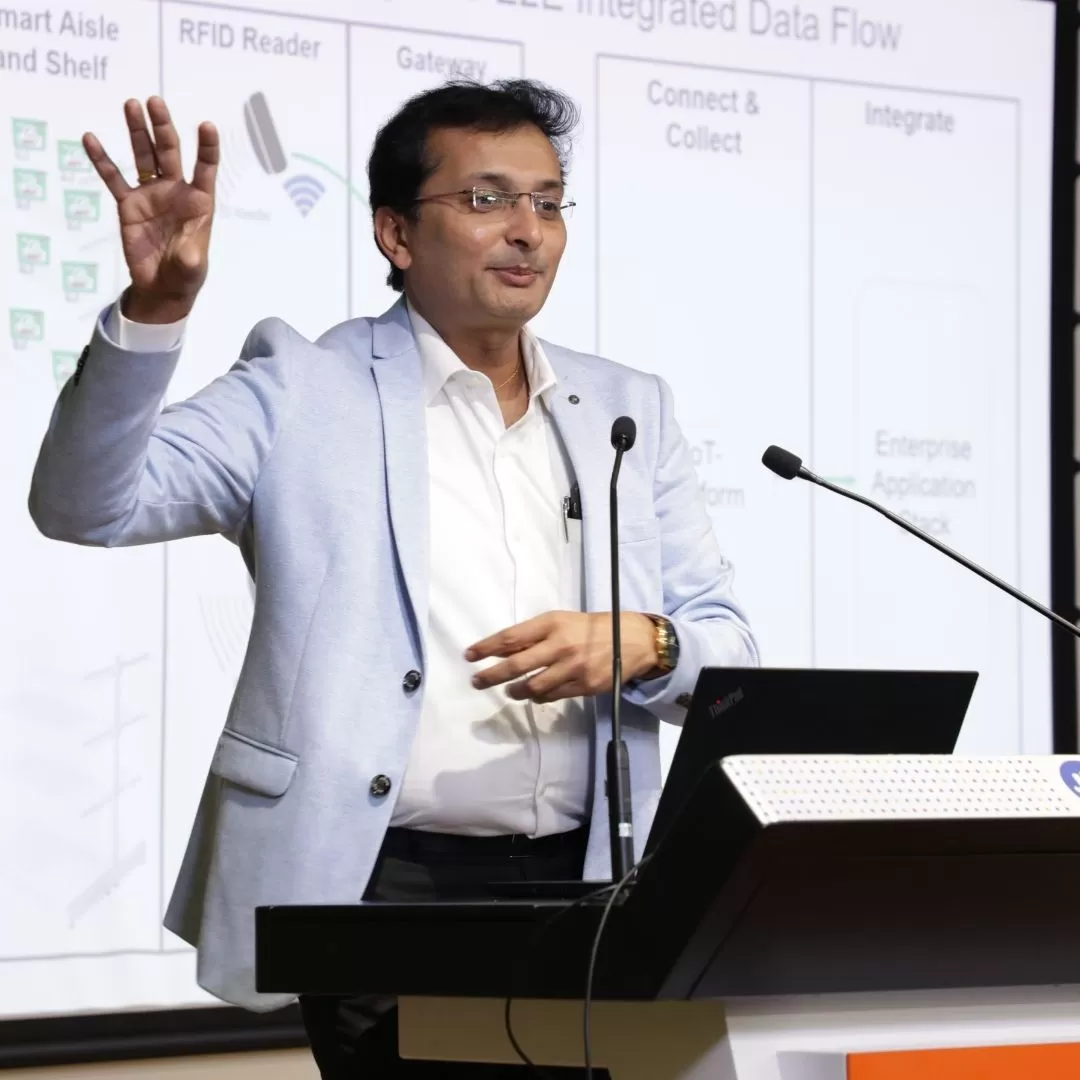 Mr. Rupesh Punjani
Associate Partner/ Director: Sales, Market Activation, Account Management, IBM Global Competency Center gave a talk on Digital Transformation consulting by IBM on 25th January 2023.
Prof. Vijay Varadharajan
Global Innovation Chair in Cyber Security, University of Newcastle, Australia interacted with students on 27th January 2023.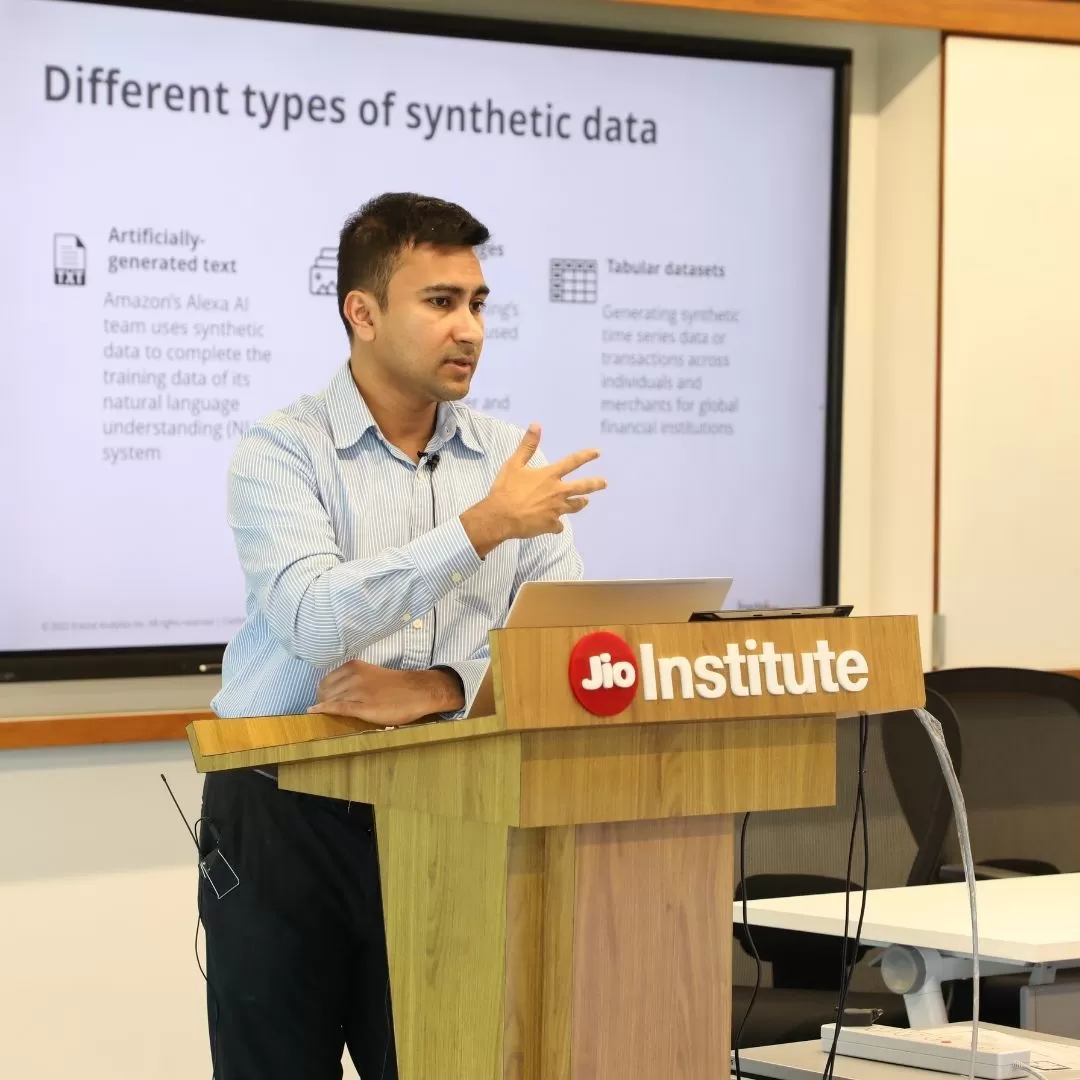 Mr. Akbar Mohammed
Architect Fractal AI interacted with students on 31st January 2023.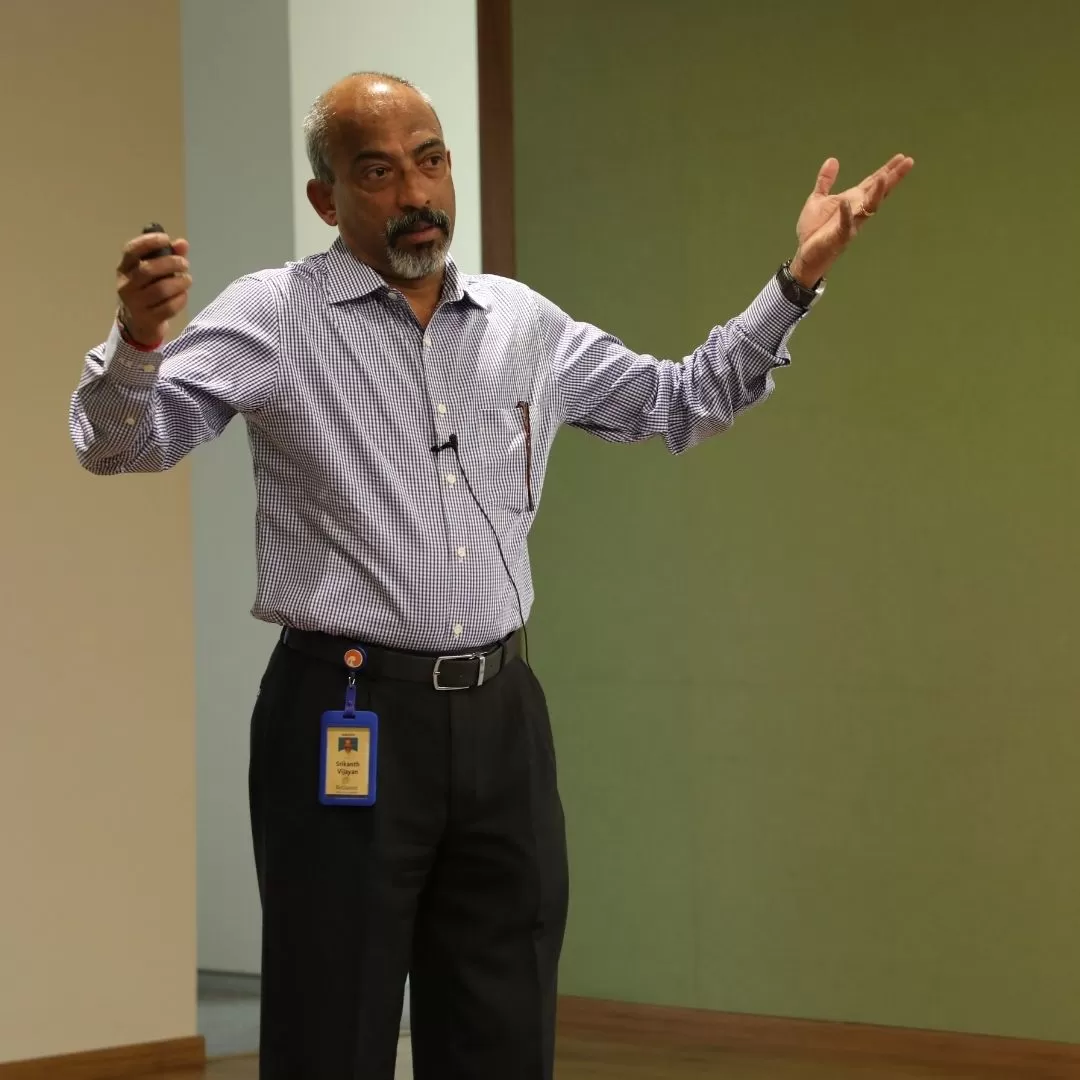 Mr. Srikanth Vijayan
Vice President - Head Operations & Planning, Corporate L&D, Reliance Industries Ltd conducted a training session on Unlocking Personal Potential on 1st February 2023.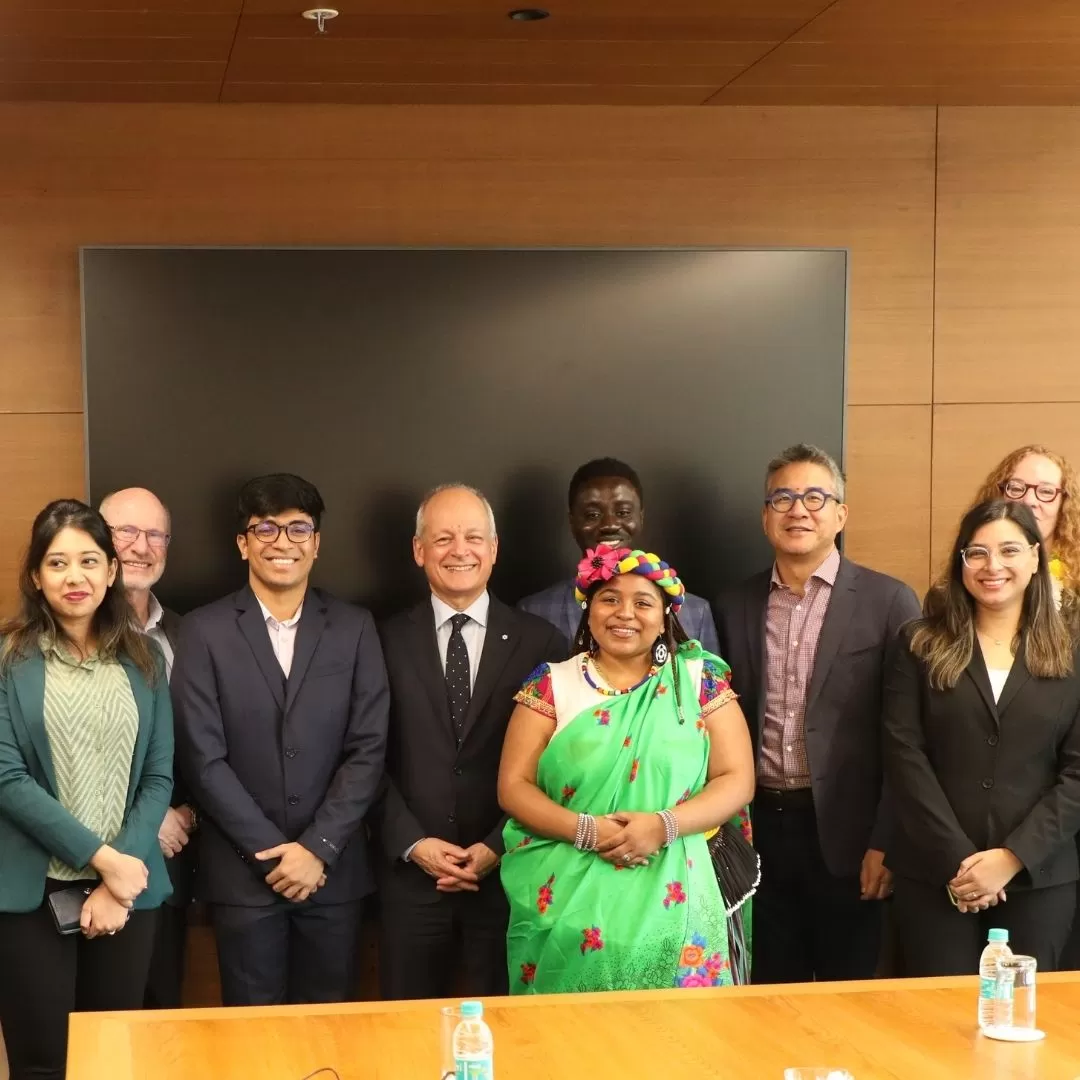 Dr. Meric Gertler
President, University of Toronto, interacted with the students on 2nd February 2023.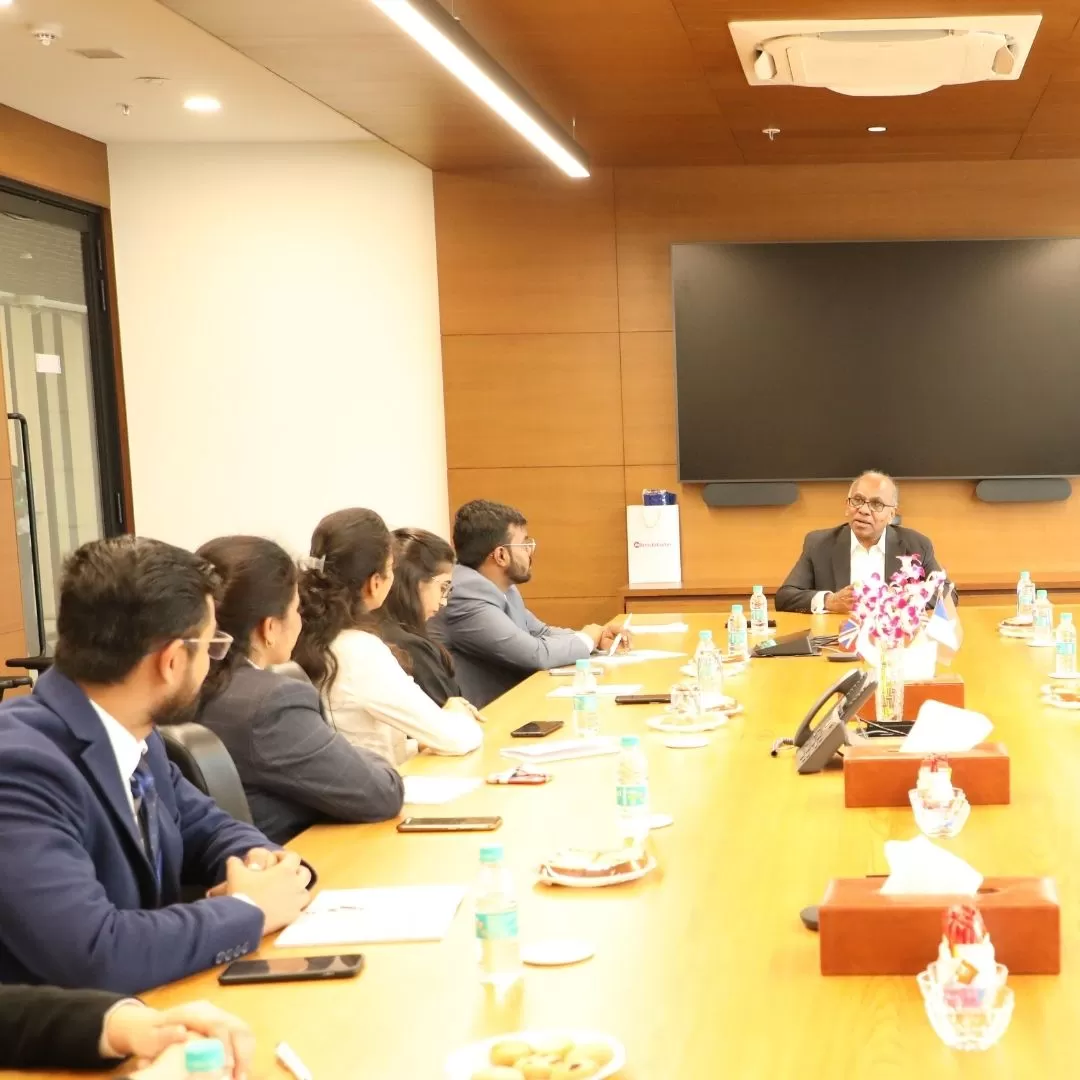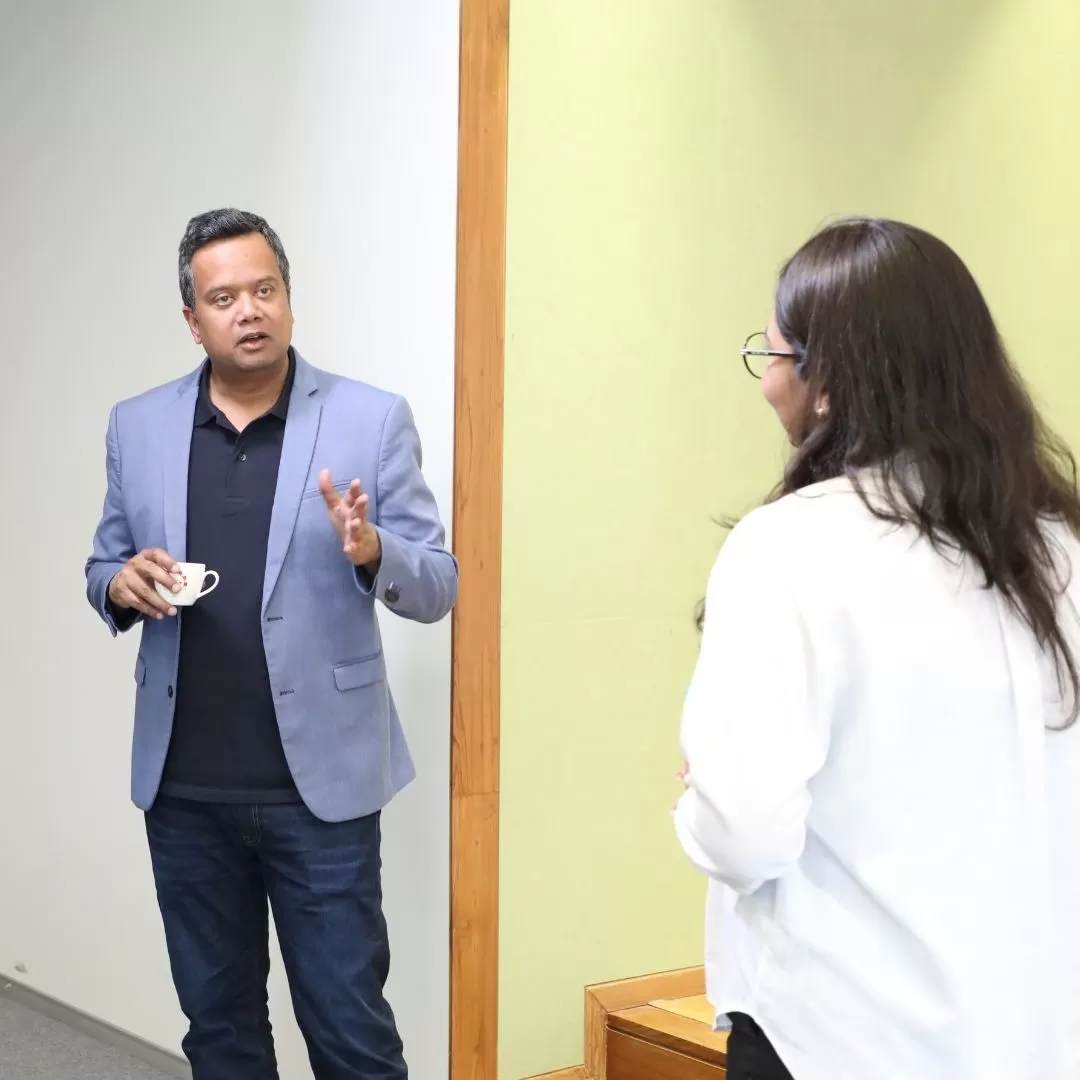 Mr. Amey Mashelkar
Head – JioGenNext interacted with the students on 13th February 2023.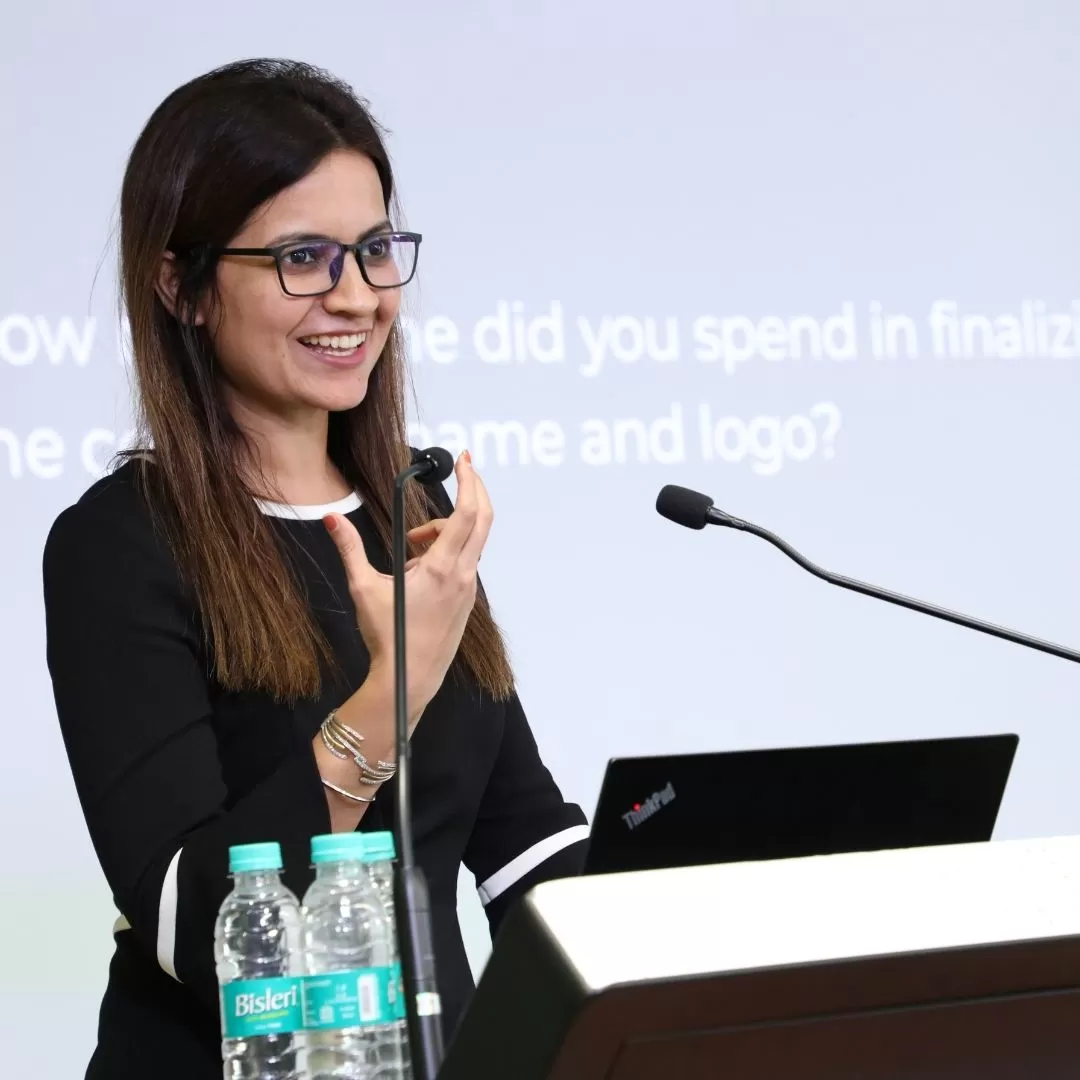 Ms. Manisha Raisinghani
Co-Founder & CTO, LogiNext gave a talk on the Start-up Ecosystem - Learn from others - Myth or Reality on 13th February 2023.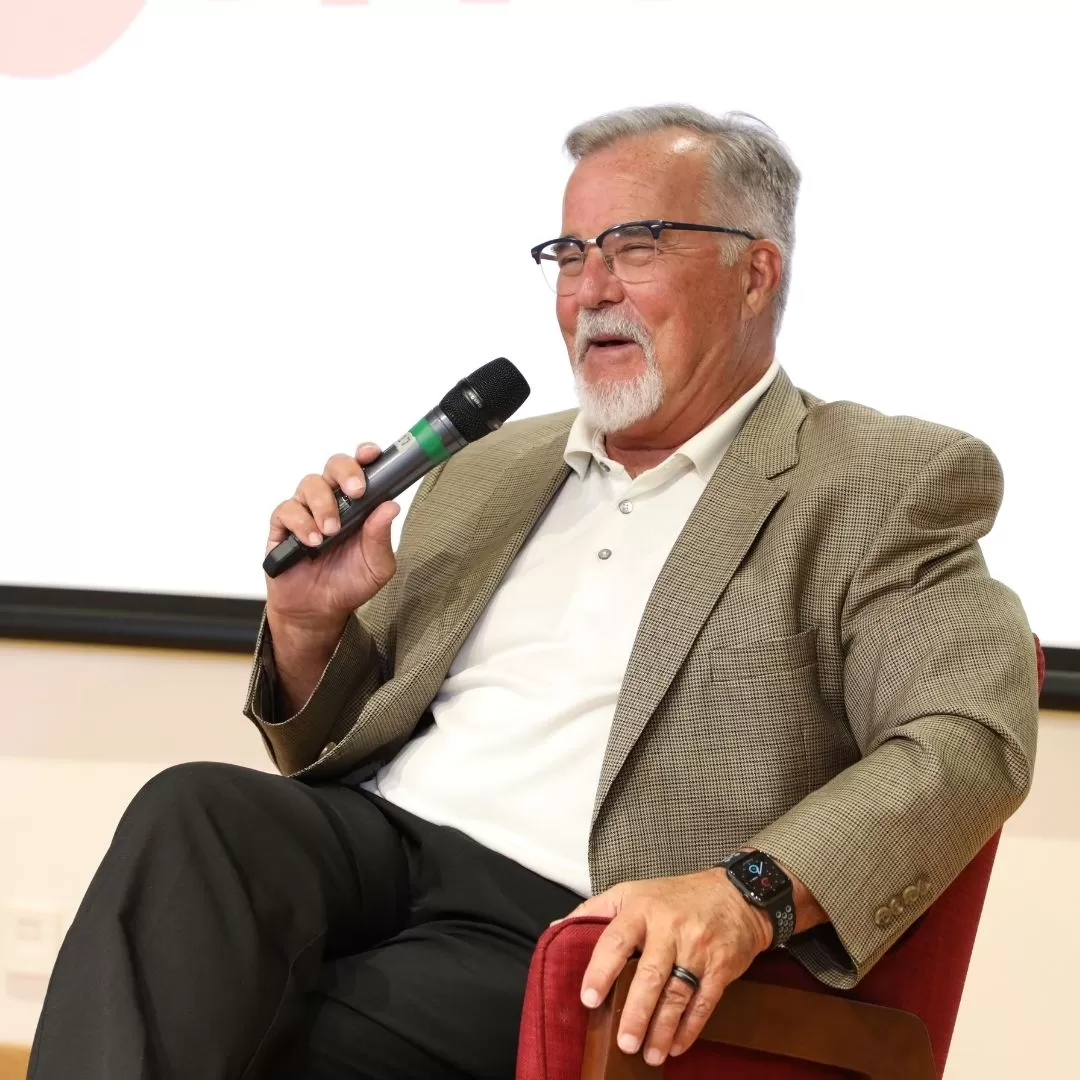 Dr. William Sutton
Professor & Director Emeritus, Sport and Entertainment Management, University of South Florida, USA and Dr. Andy Gillentine.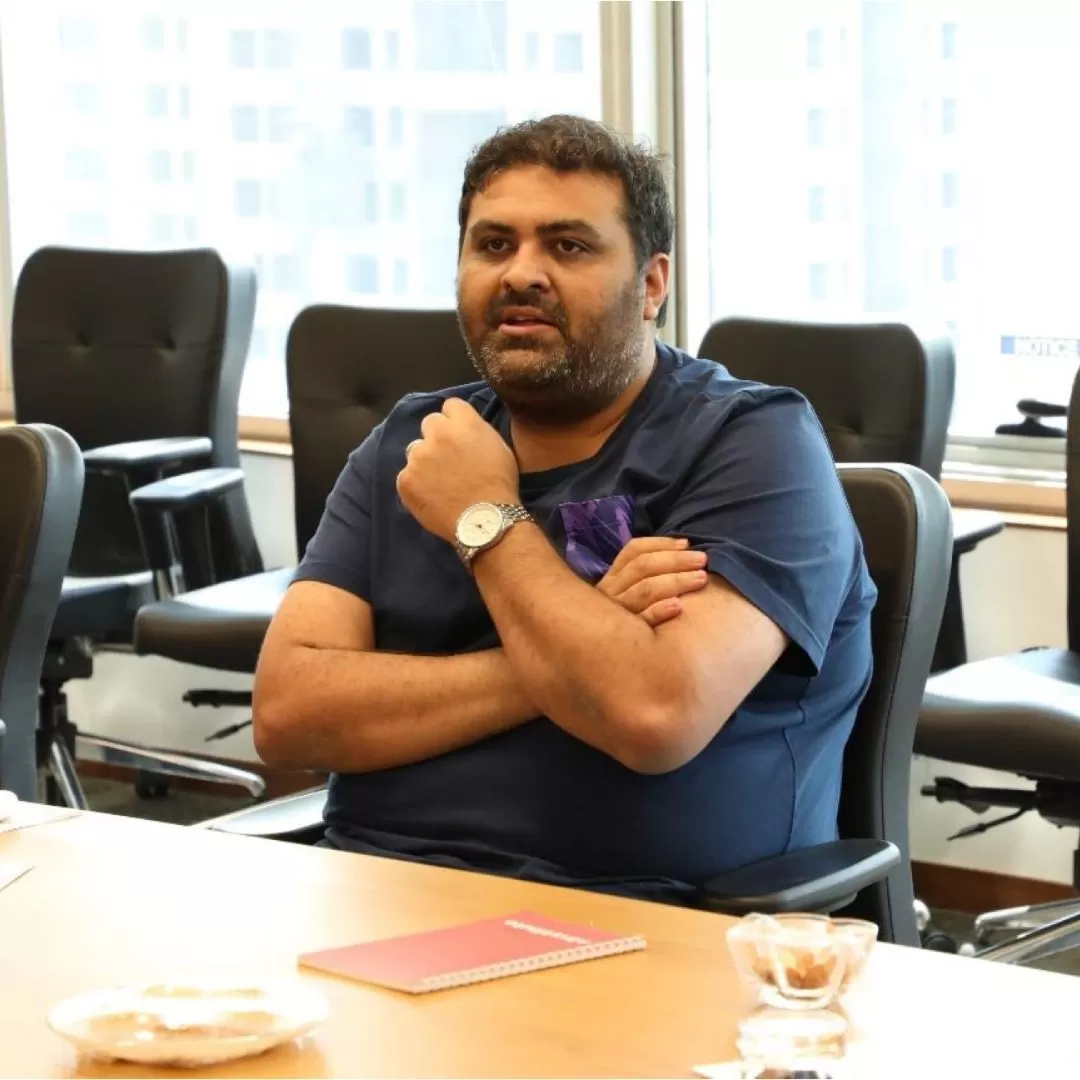 Mr. Devang Bhimjyani
Head of Reliance Sports & Lifestyle interacted with the students on 23rd February 2023.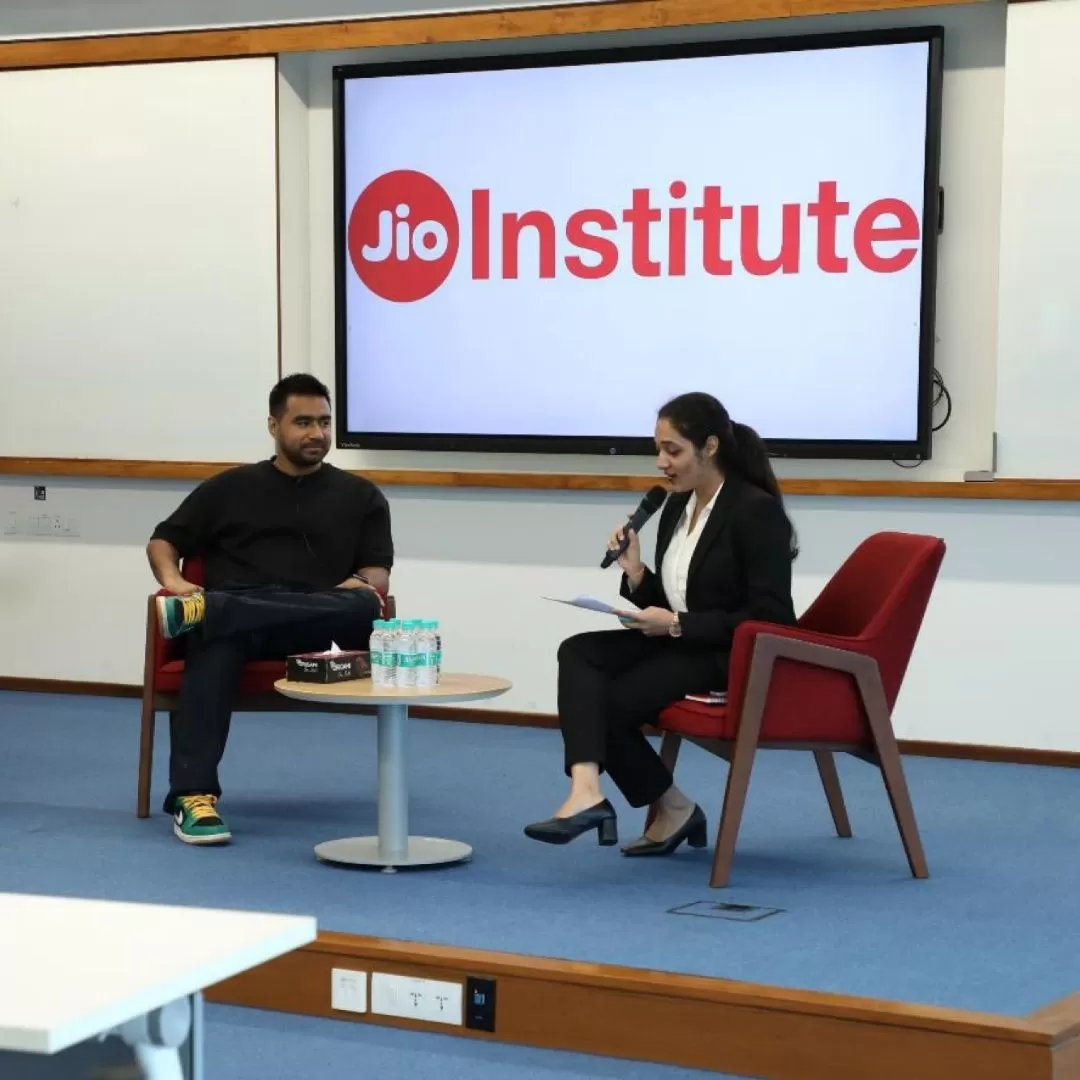 Mr. Bharath Sethi
Founder & CEO – Rage Coffee interacted with the students on 25th February 2023.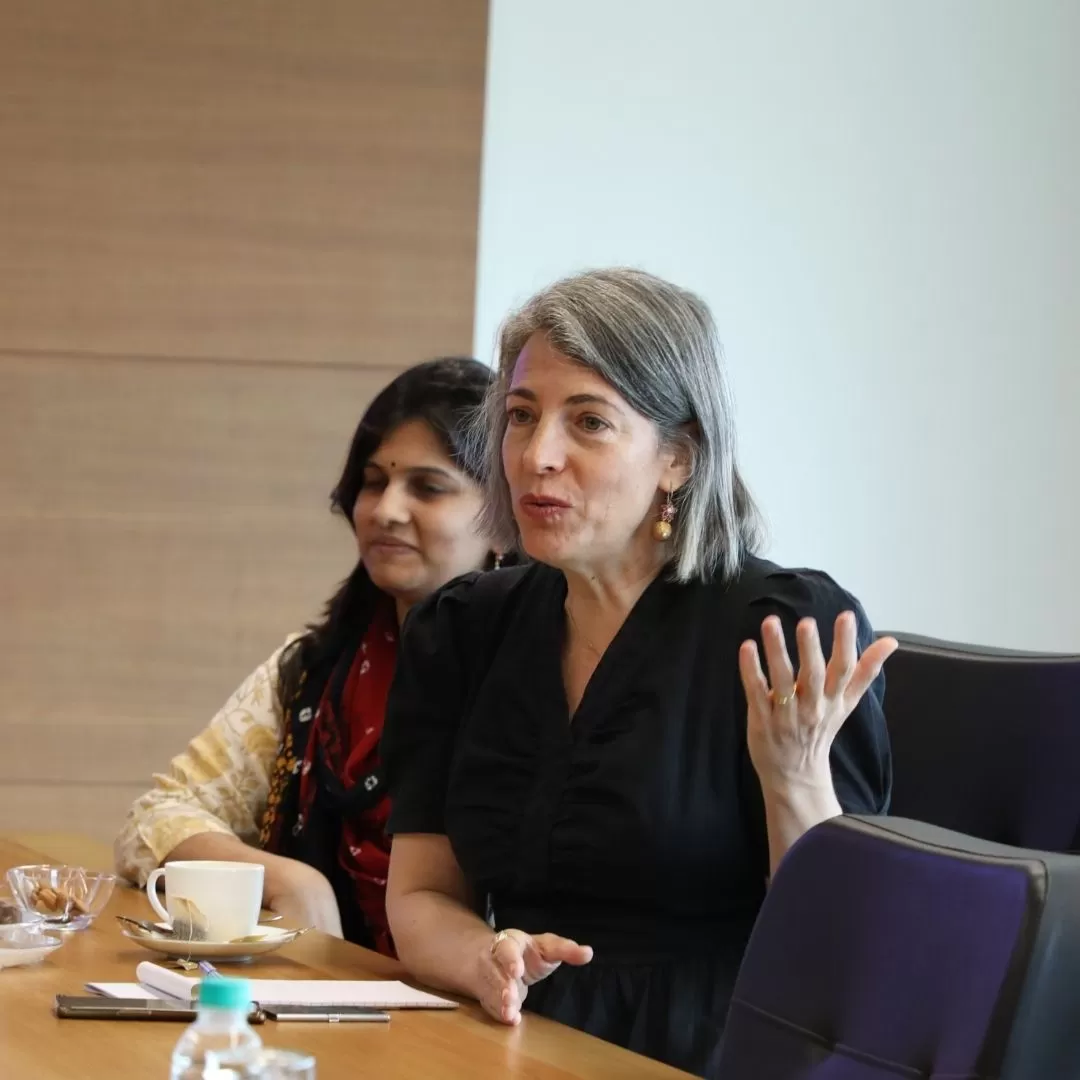 H. E Dahila Neumann
Deputy Consulate General of Israel interacted with the students on 1st March 2023.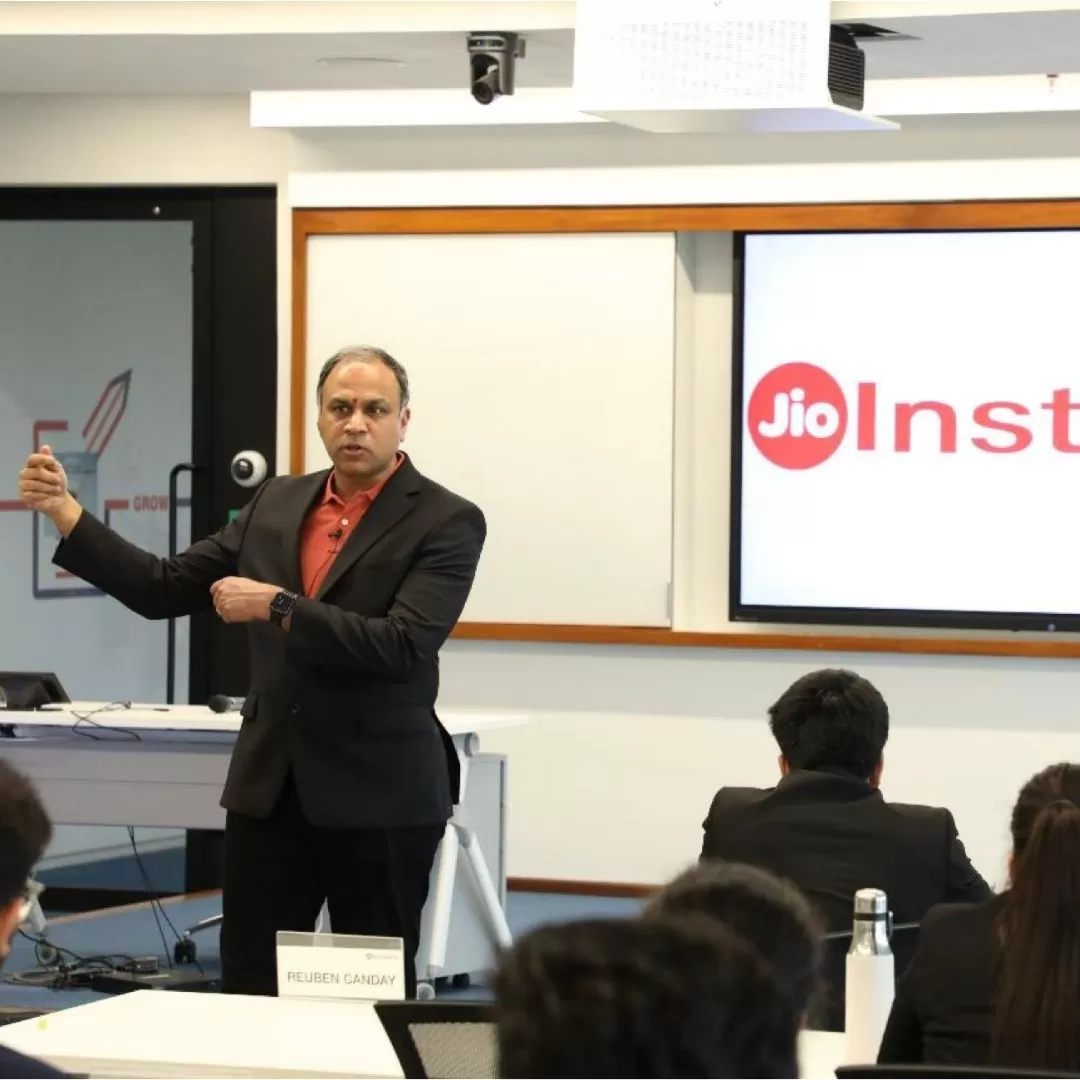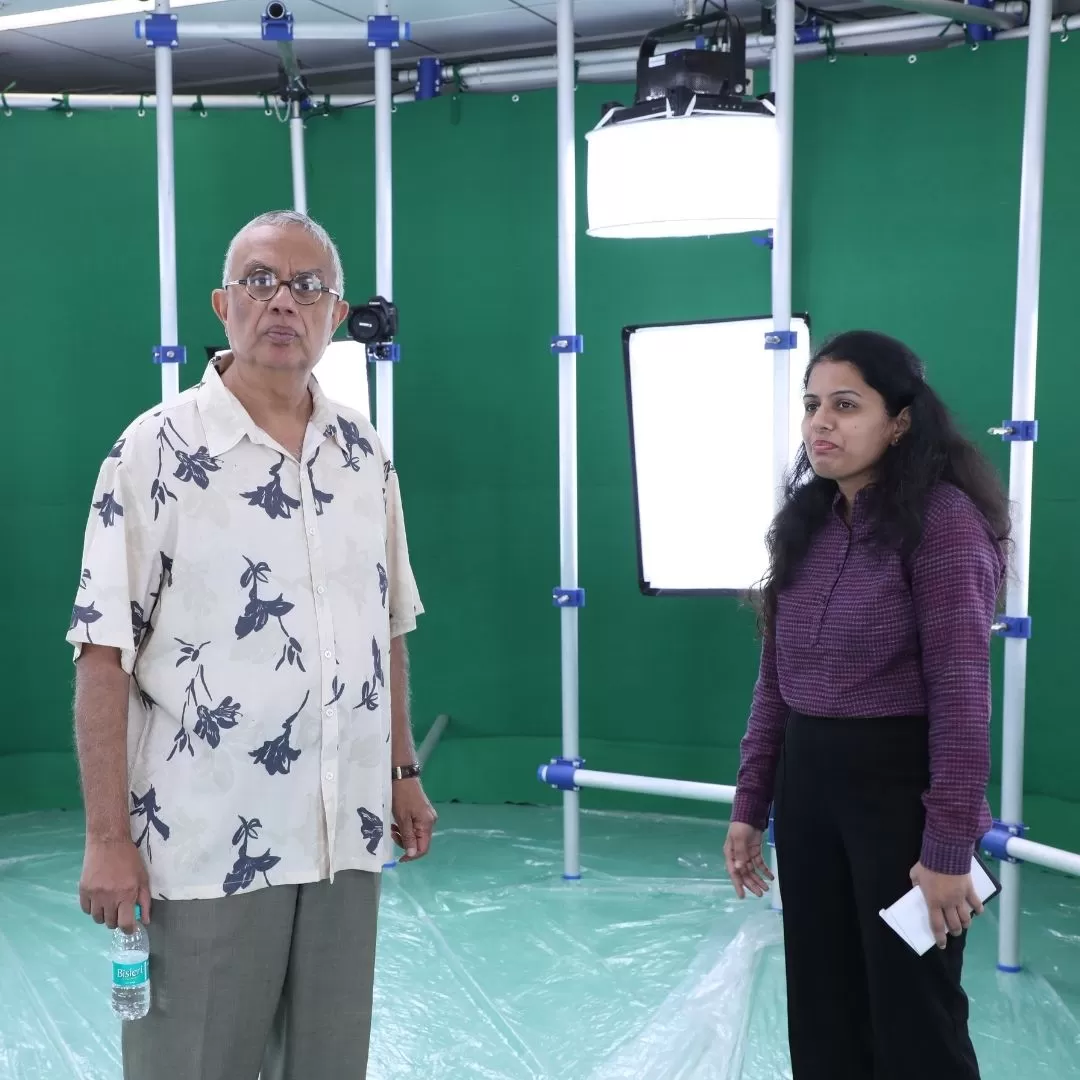 Dr. Krishna Palem
Ken & Audrey Kennedy Professor, Rice University interacted with students on 15th March 2023.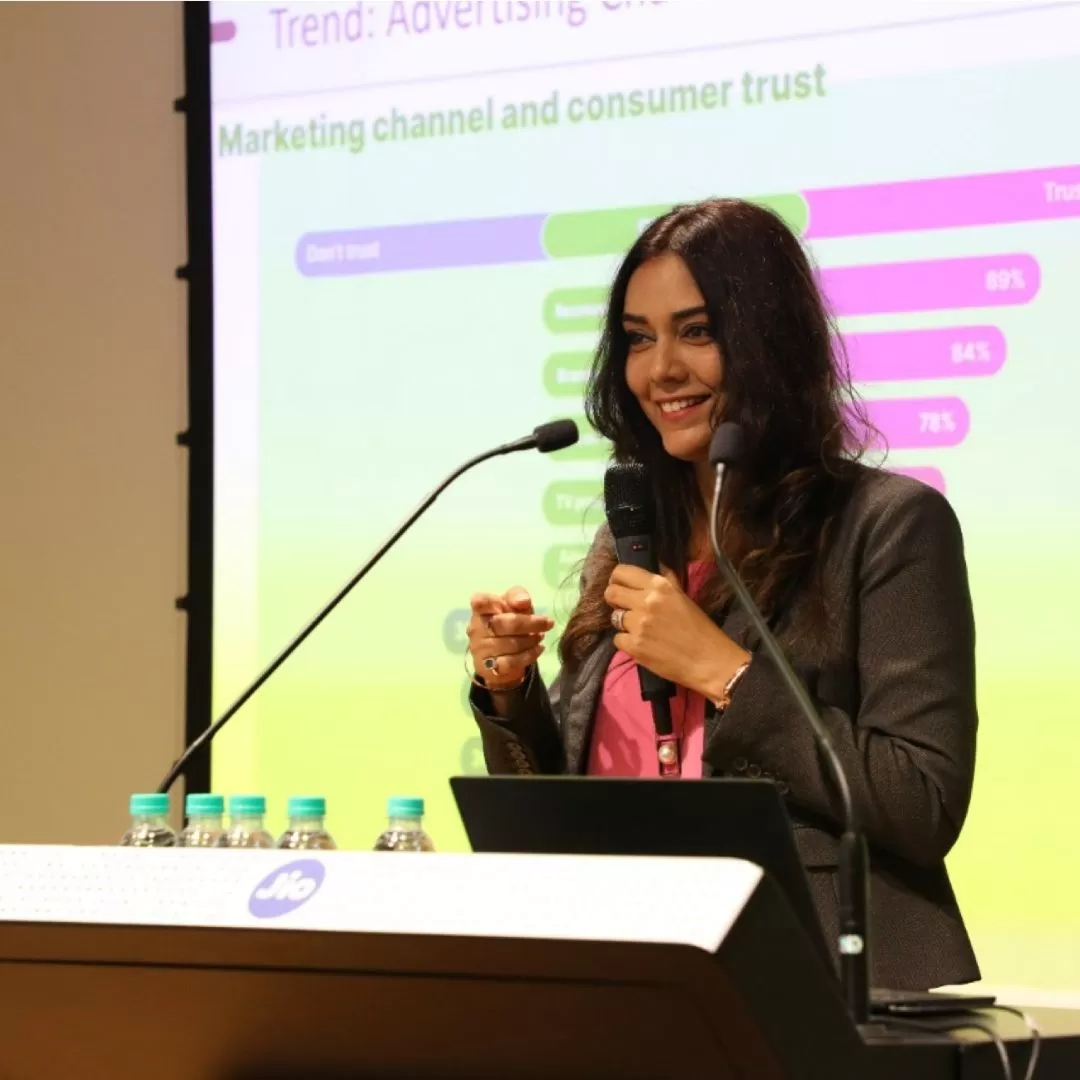 Ms. Shefali Khalsa
Head- Brand, Communication & CSR, SBI General Talk on Landscape of Marketing on 10th August 2022.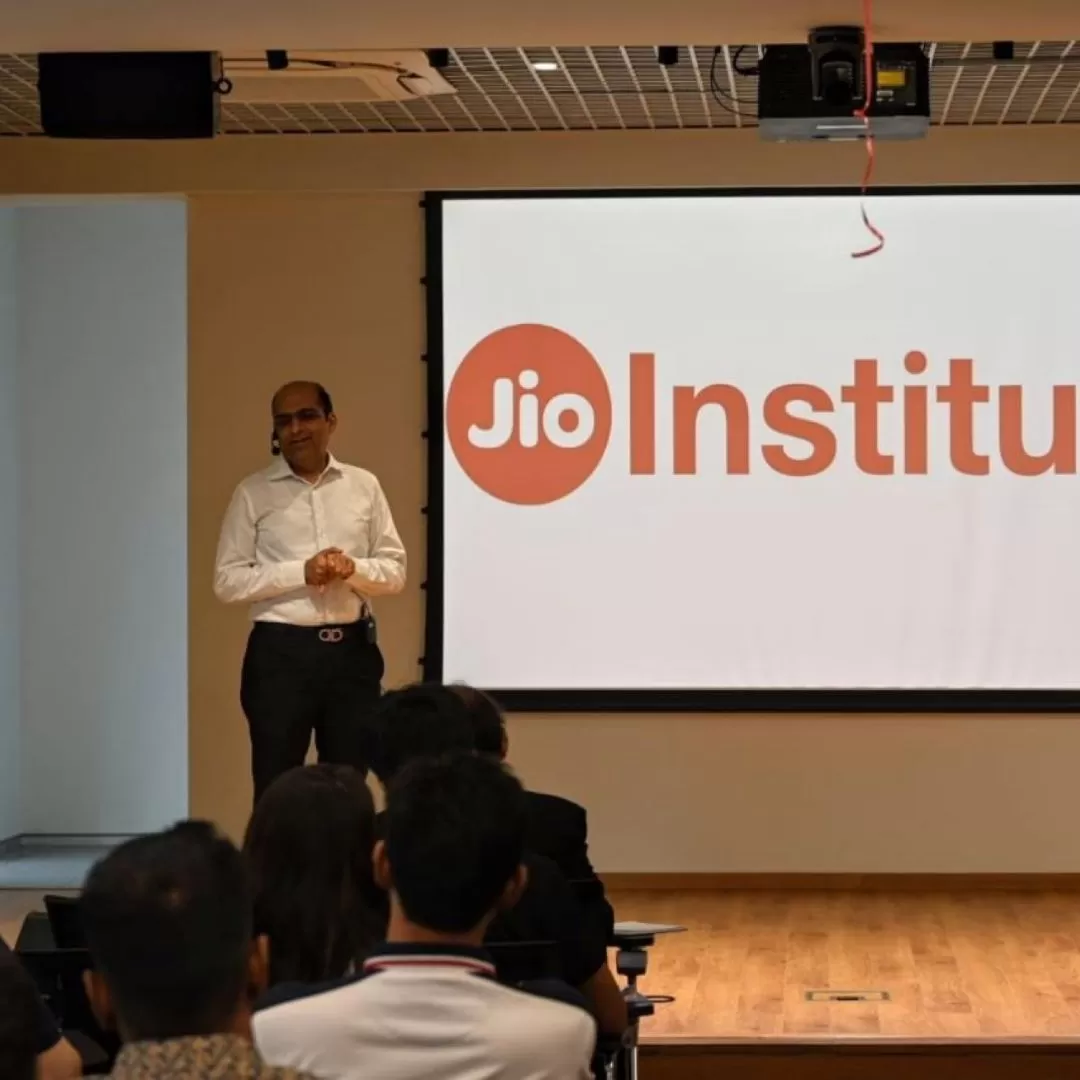 Mr. Jalaj Dani
Member Governing Council, Jio Institute Addressing the founding batch on 22nd July 2022.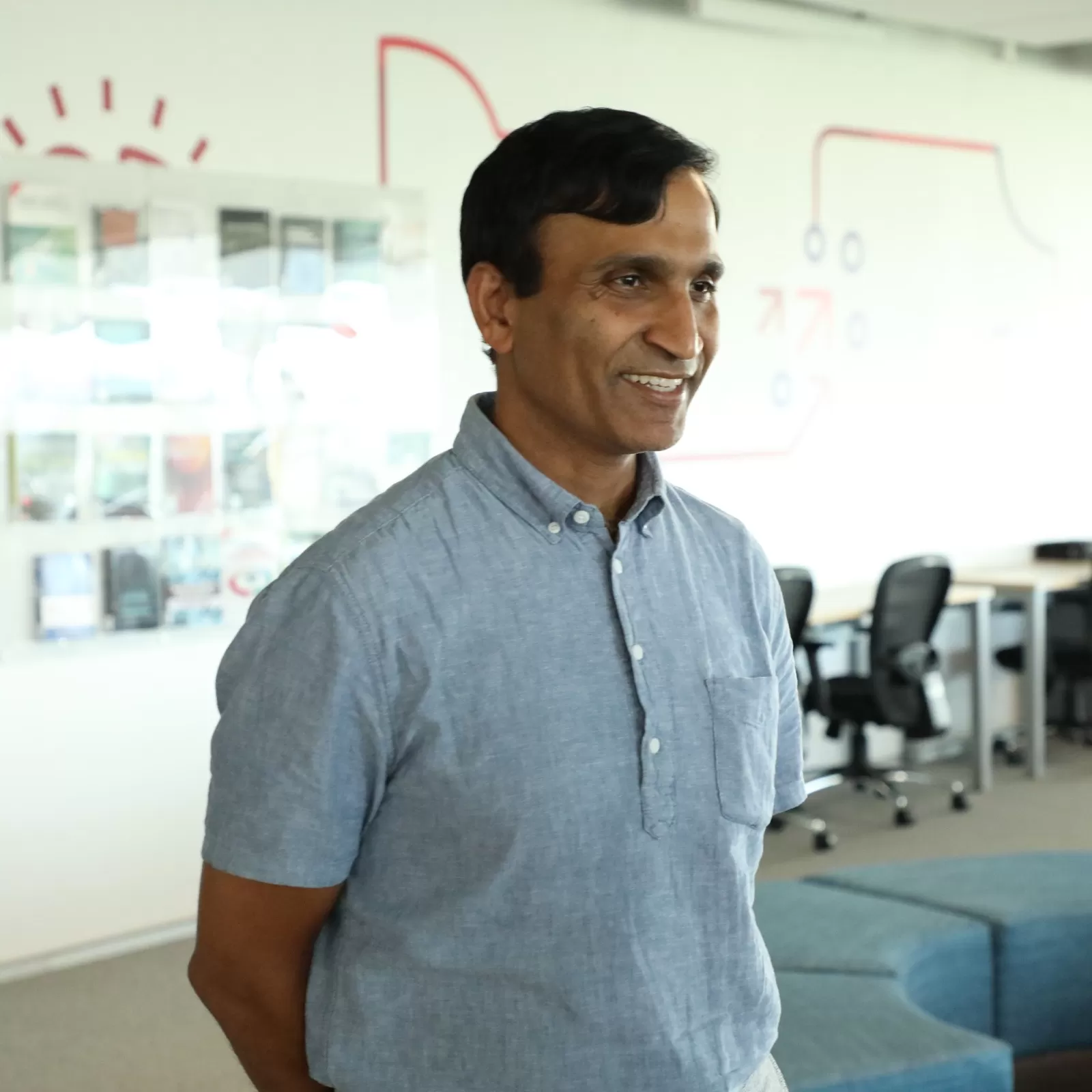 Prof. Murali Annavaram
Dean's Professor Of Electrical & Computer on 5th May 2023.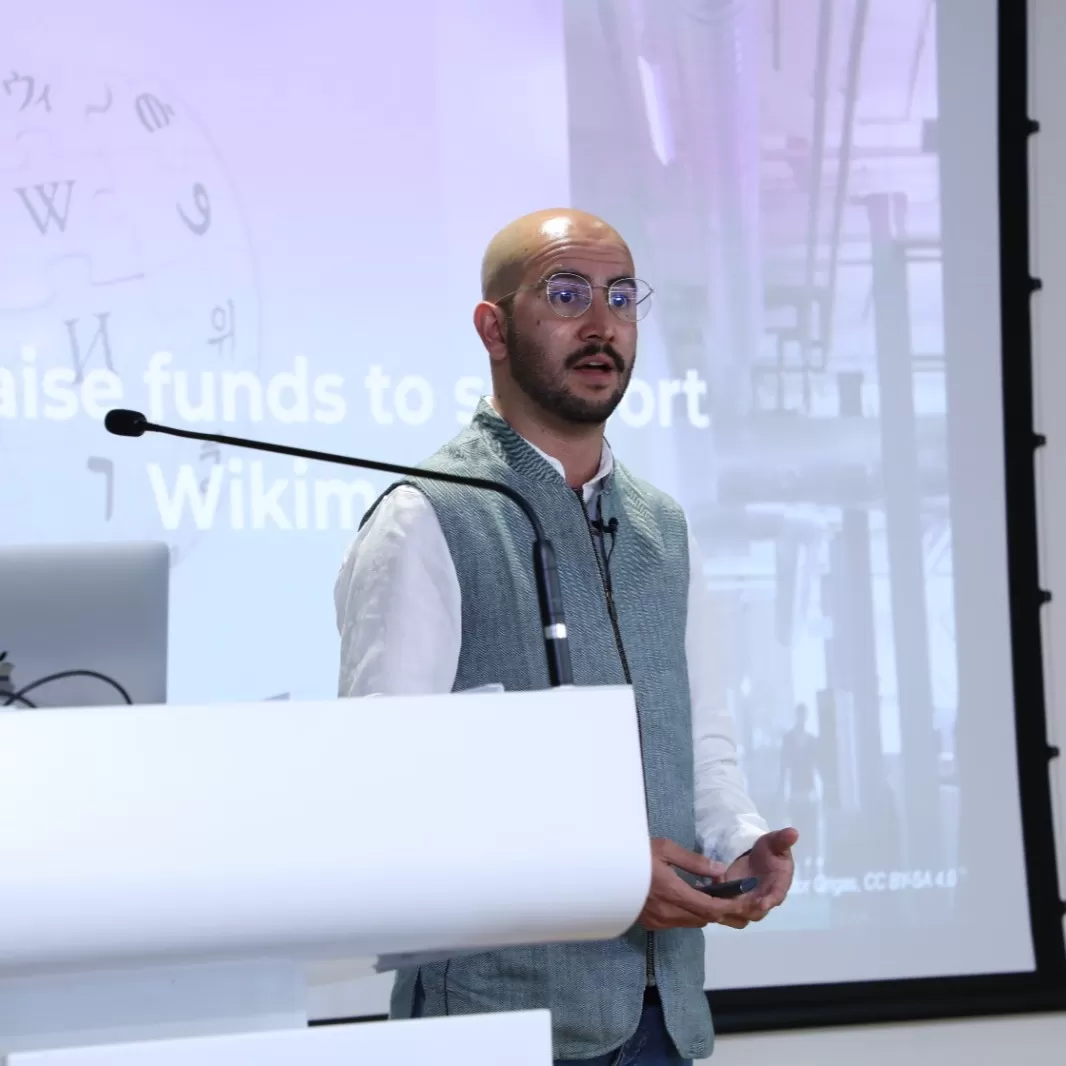 Mr. Jorge Varagas
Director Partnerships ,Wkimedia Foundation on 10th May 2023.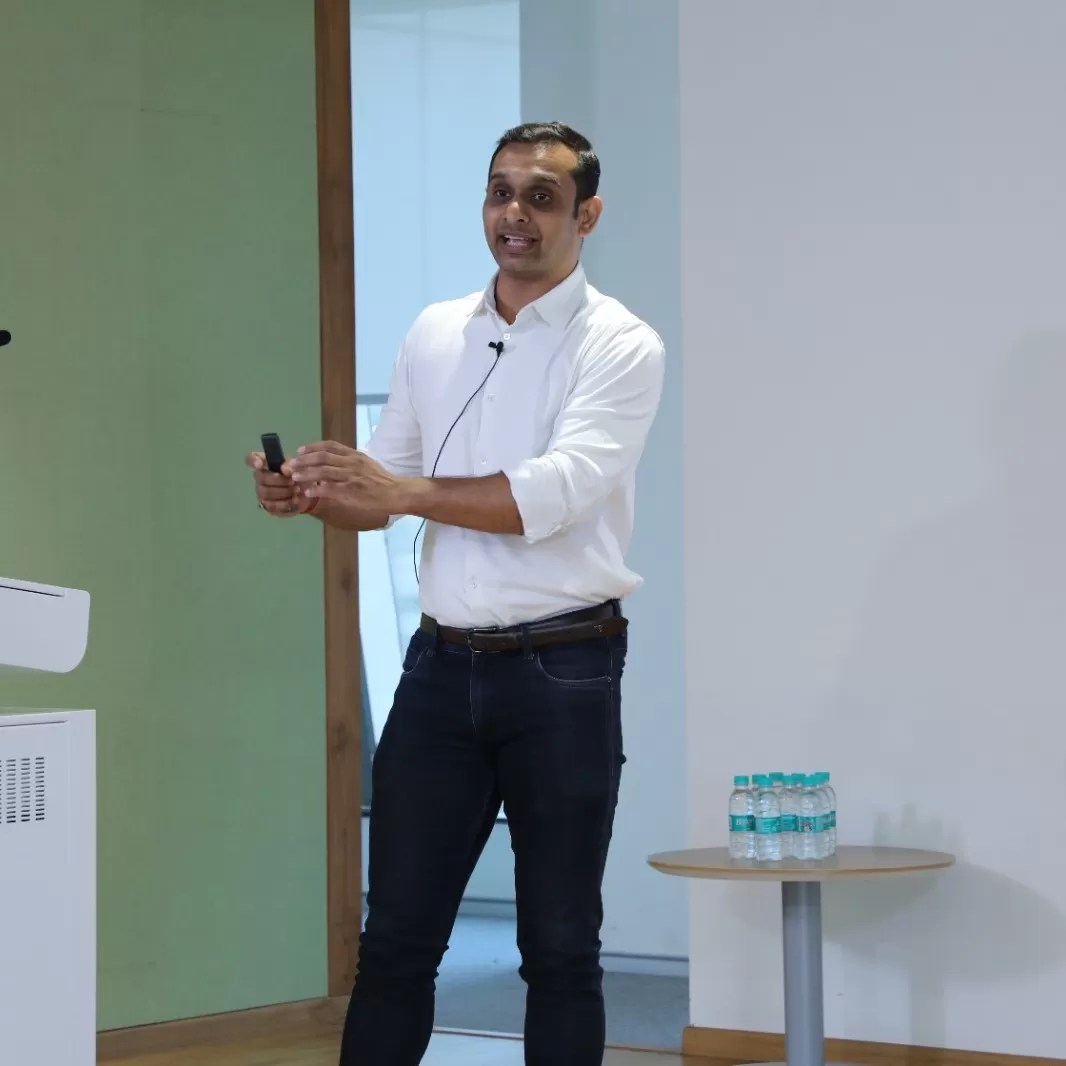 Mr. Praveen Das
Senior Regional Partnership Manager South Asia, Wikimedia Foundation on 10th May 2023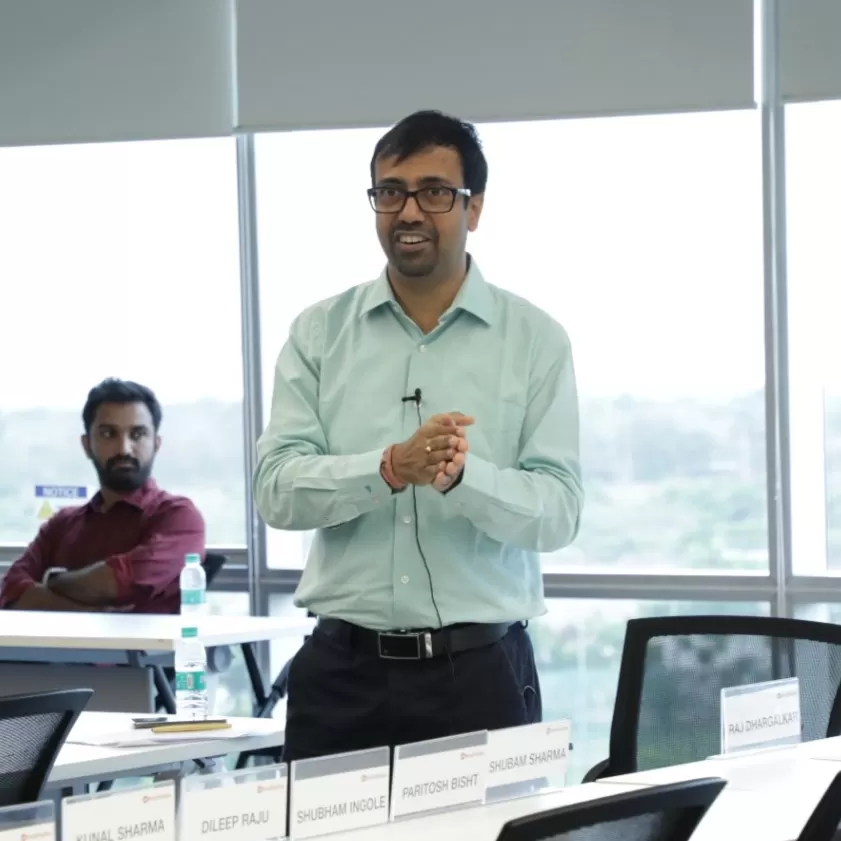 Dr. Rajesh Panda
Professor at Xavier Institute of Management on 26th May 2023.
Events
Jio Institute is committed to bringing together global scholars, thought leaders, and industry experts to engage in discourses enriched with diverse knowledge and perspectives.