HR Conclave - Spark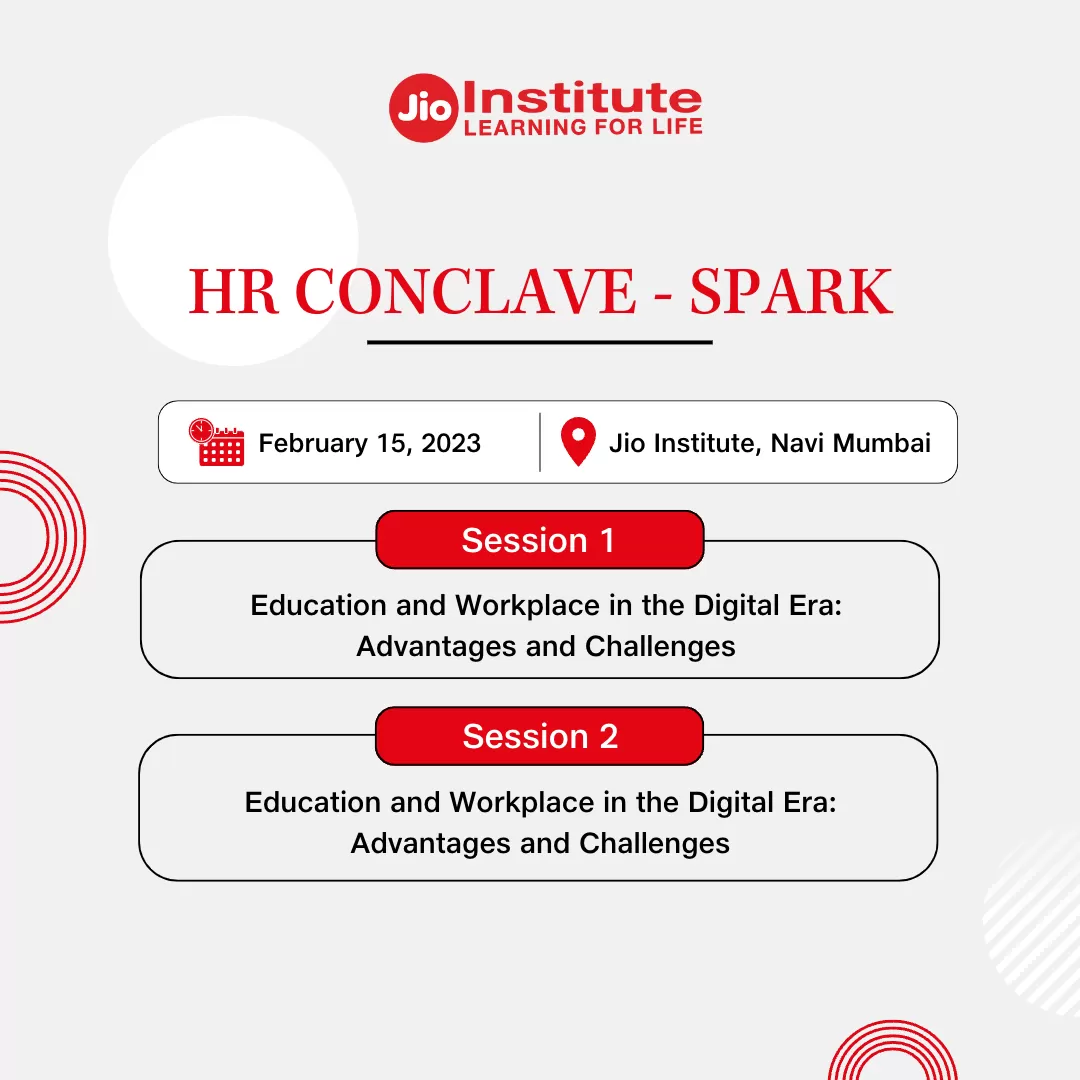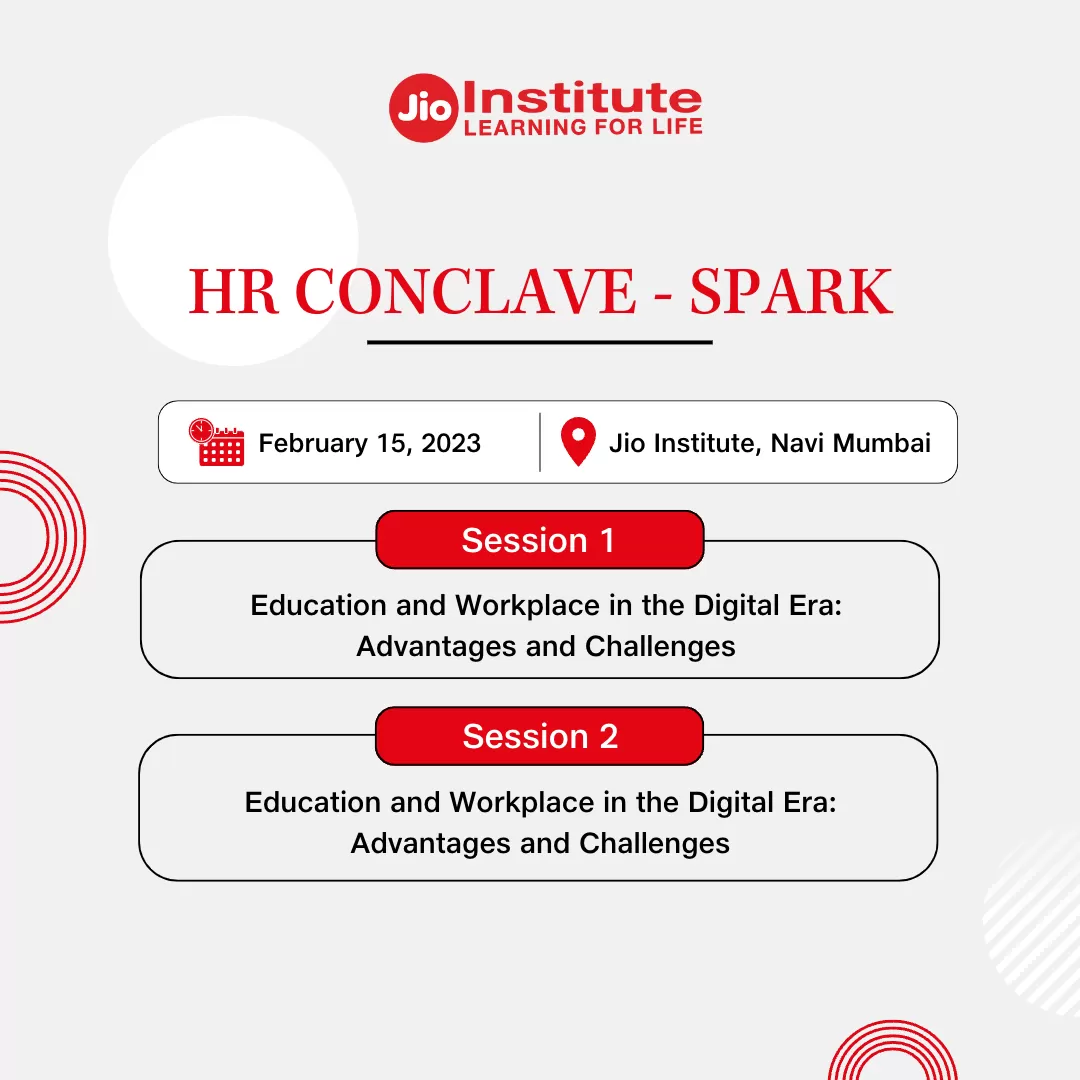 15 Feb 2023 12:00 - 18:00 (IST)
{ "name":"HR Conclave - Spark", "startDate":"01-14-2022", "endDate":"01-18-2022", "startTime":"10:15", "endTime":"23:30", "description":"HR Conclave - Spark", "options":[ "Apple", "Google", "iCal", "Microsoft365", "Outlook.com", "Yahoo" ], "trigger":"click", "custom_date":"02-15-2023 / 02-15-2023", "custom_time":"12:00 - 18:00", "timeZone":"Asia/Kolkata" }
Speakers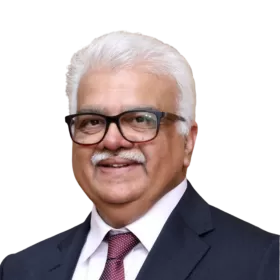 Mr. Sanjay Jog
Chief People Officer, Reliance Jio Infocom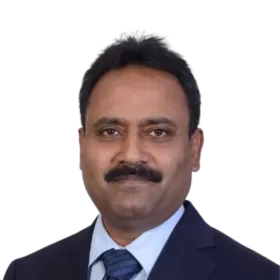 Mr. Barttanu Das
Head- Human Resource, Larsen & Toubro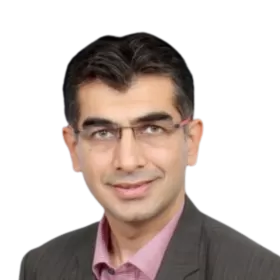 Mr. Kartik Rishi
Partner, People and Organization, PwC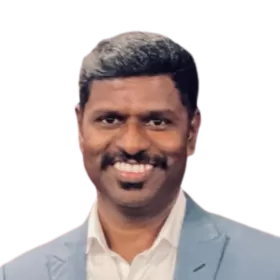 Mr. Jeeva Balakrishnan
SVP & Chief Talent Officer, Reliance Retail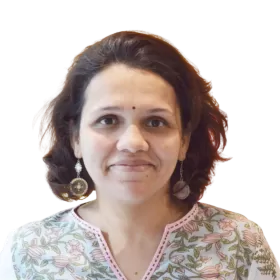 Ms. Ruta Joshi
Head - Human Resource, Reliance Life Sciences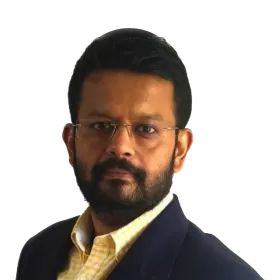 Mr. Sandeep Joshi
Chief Talent Officer, Mobility Solutions, Jio-bp
Event Gallery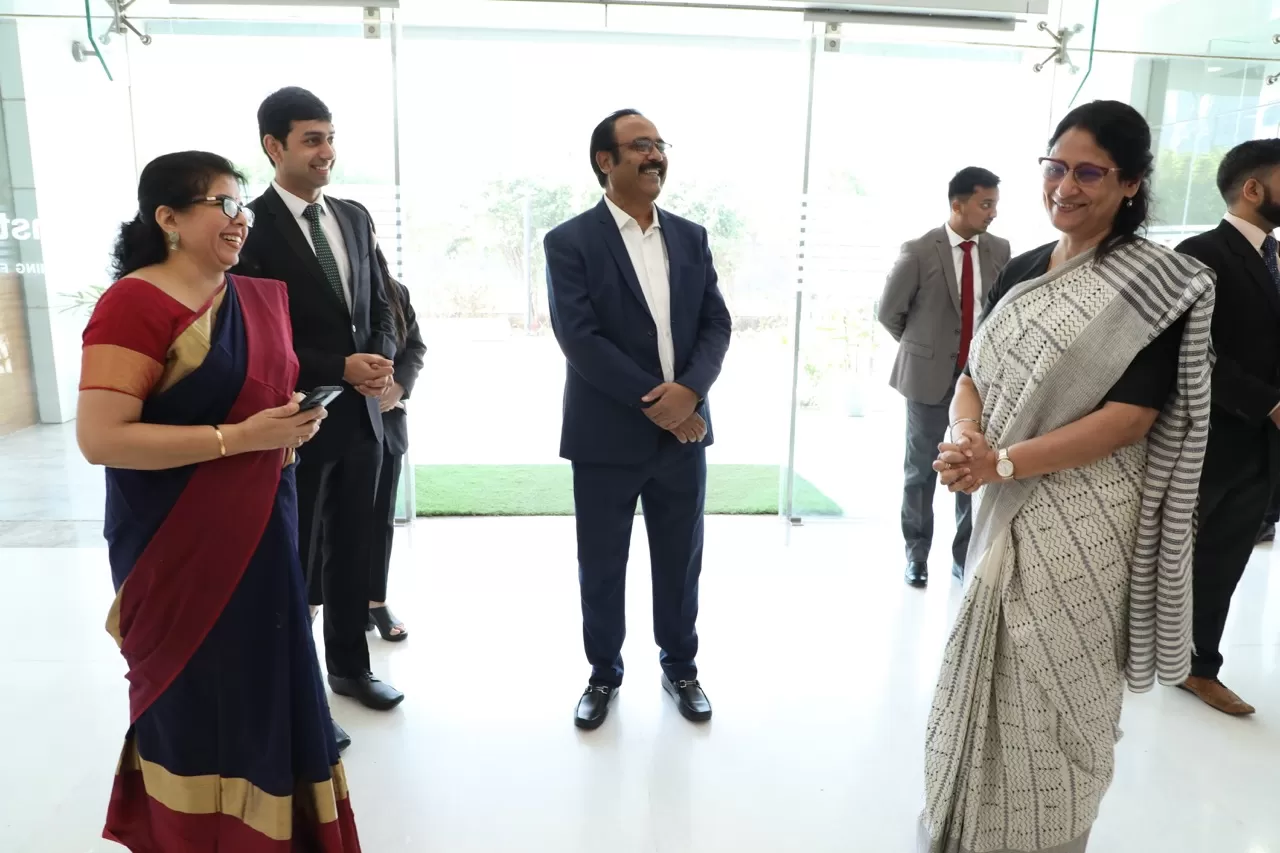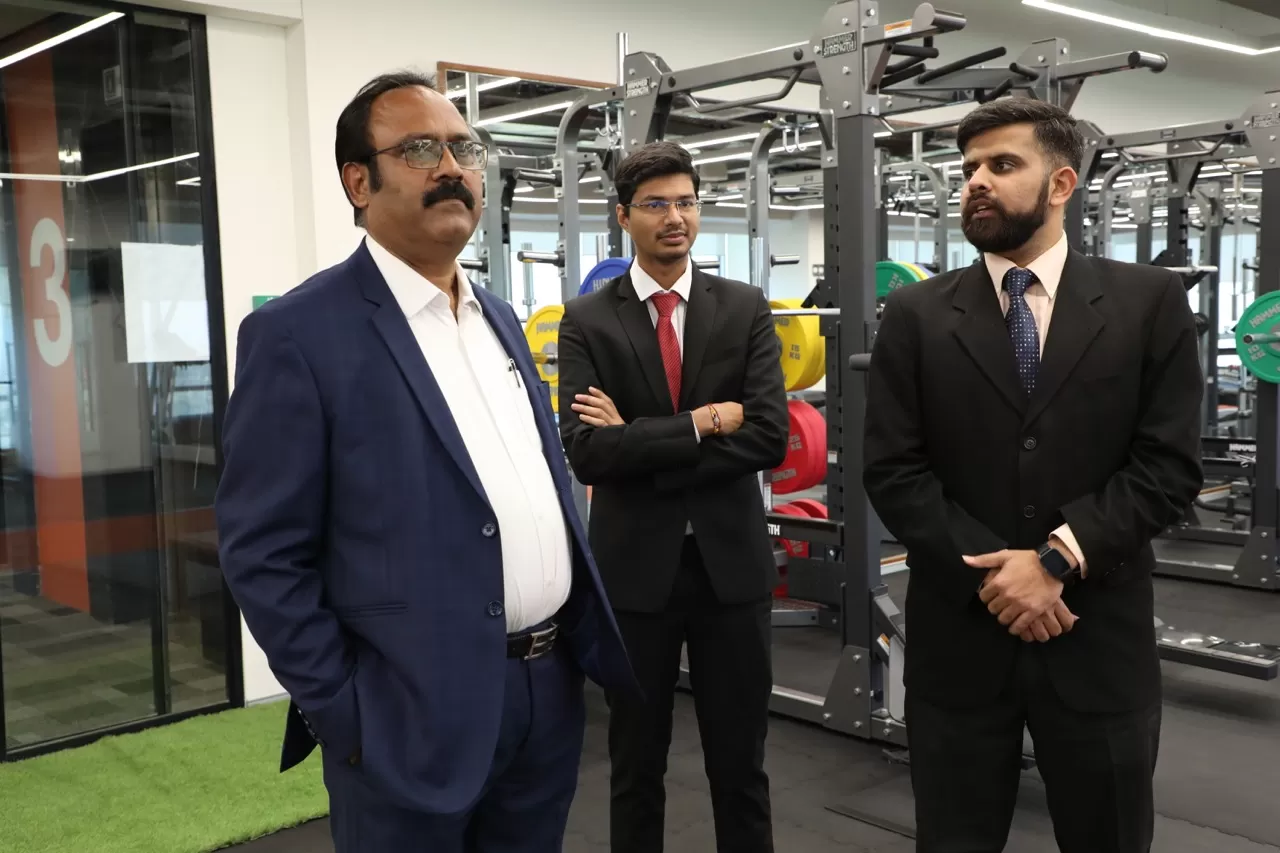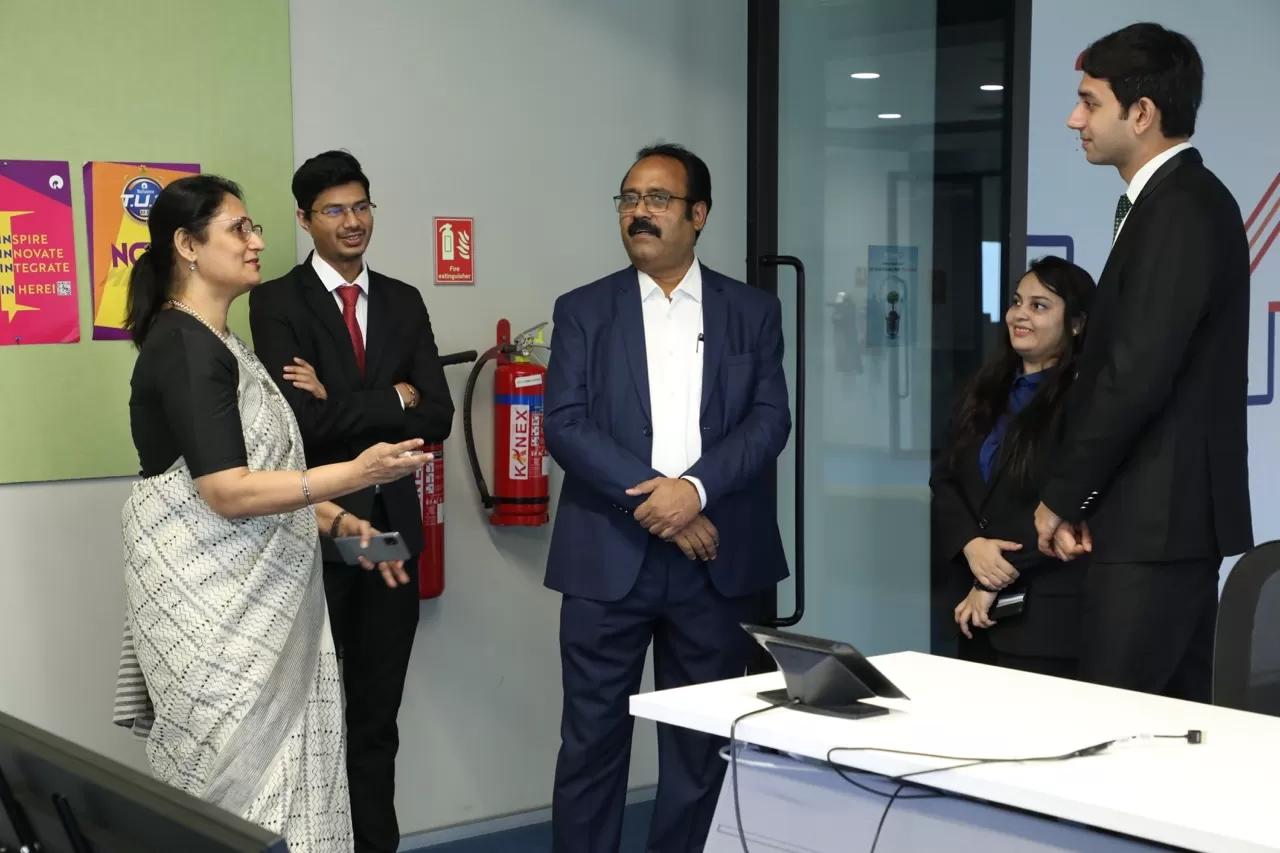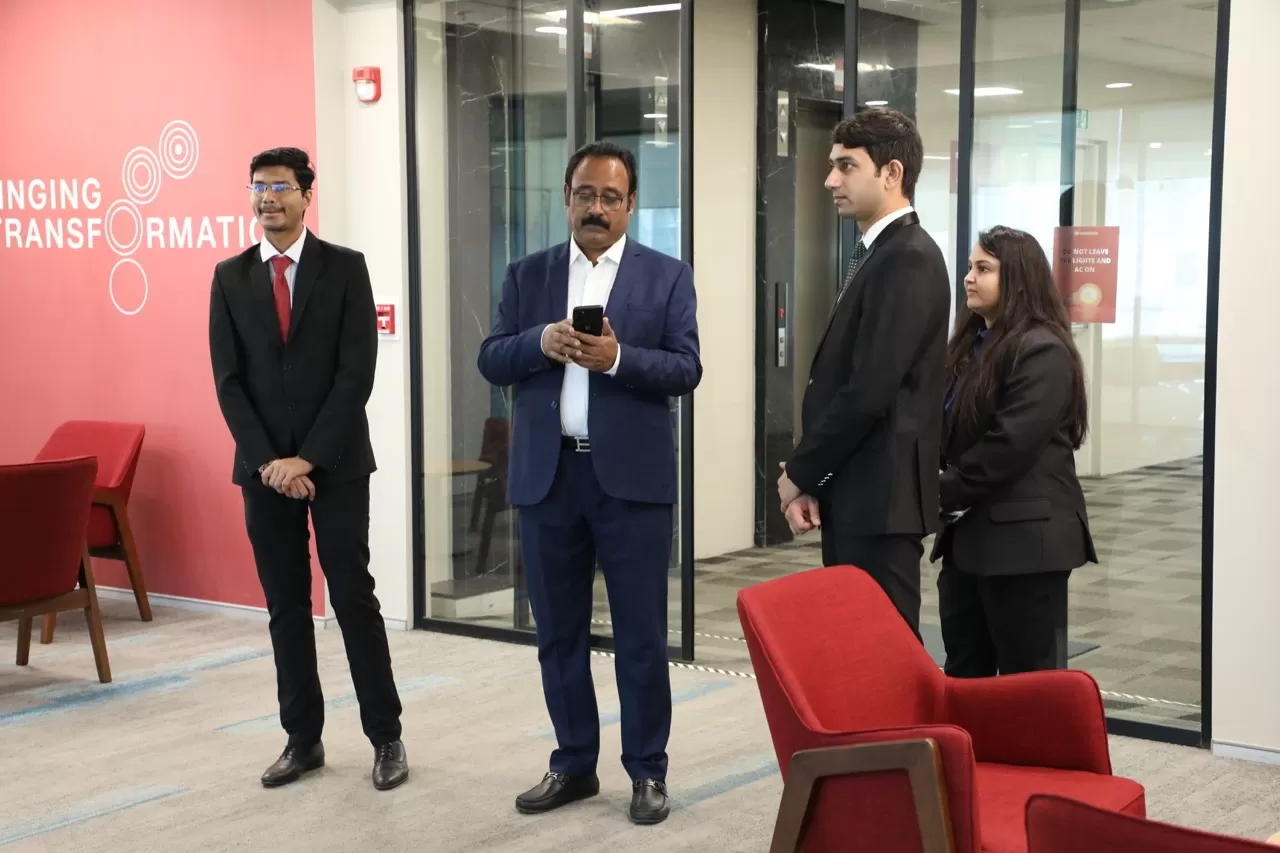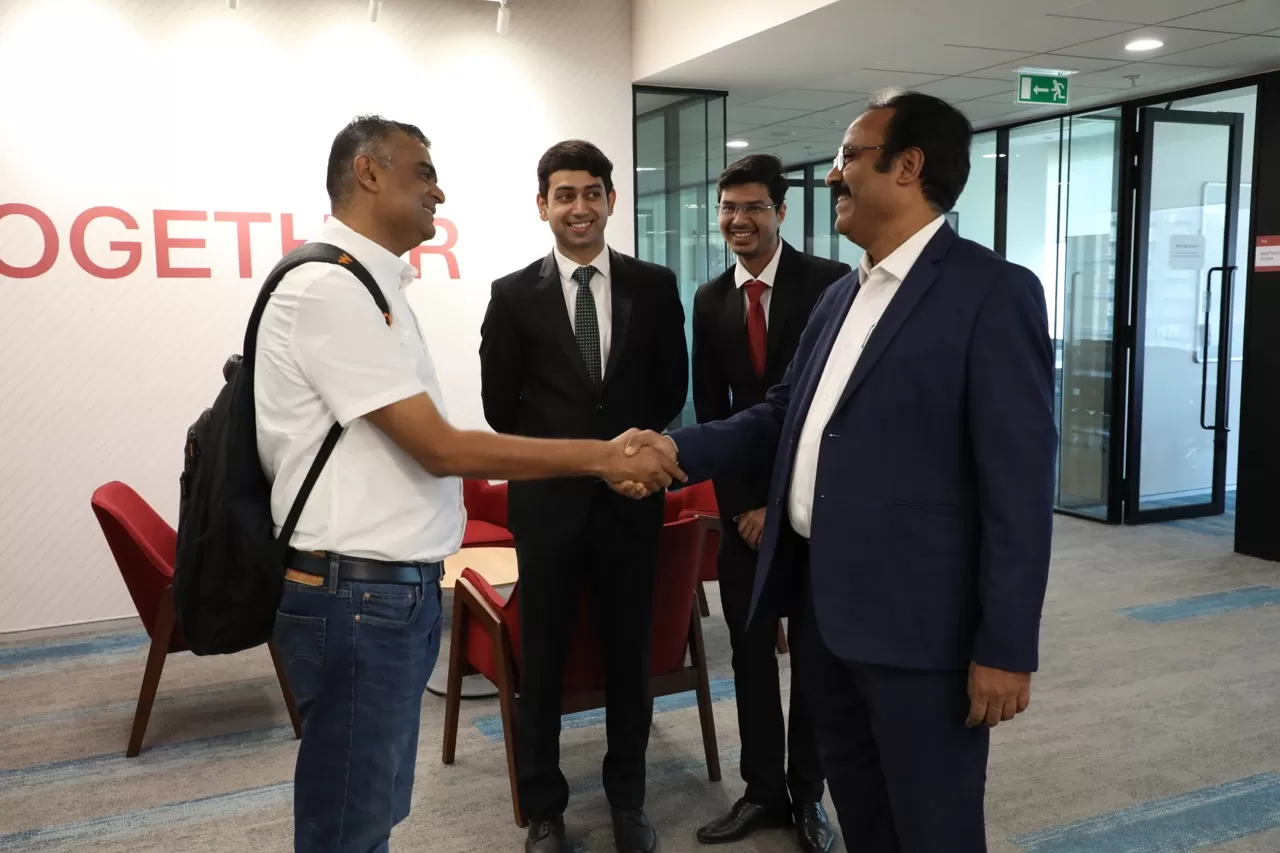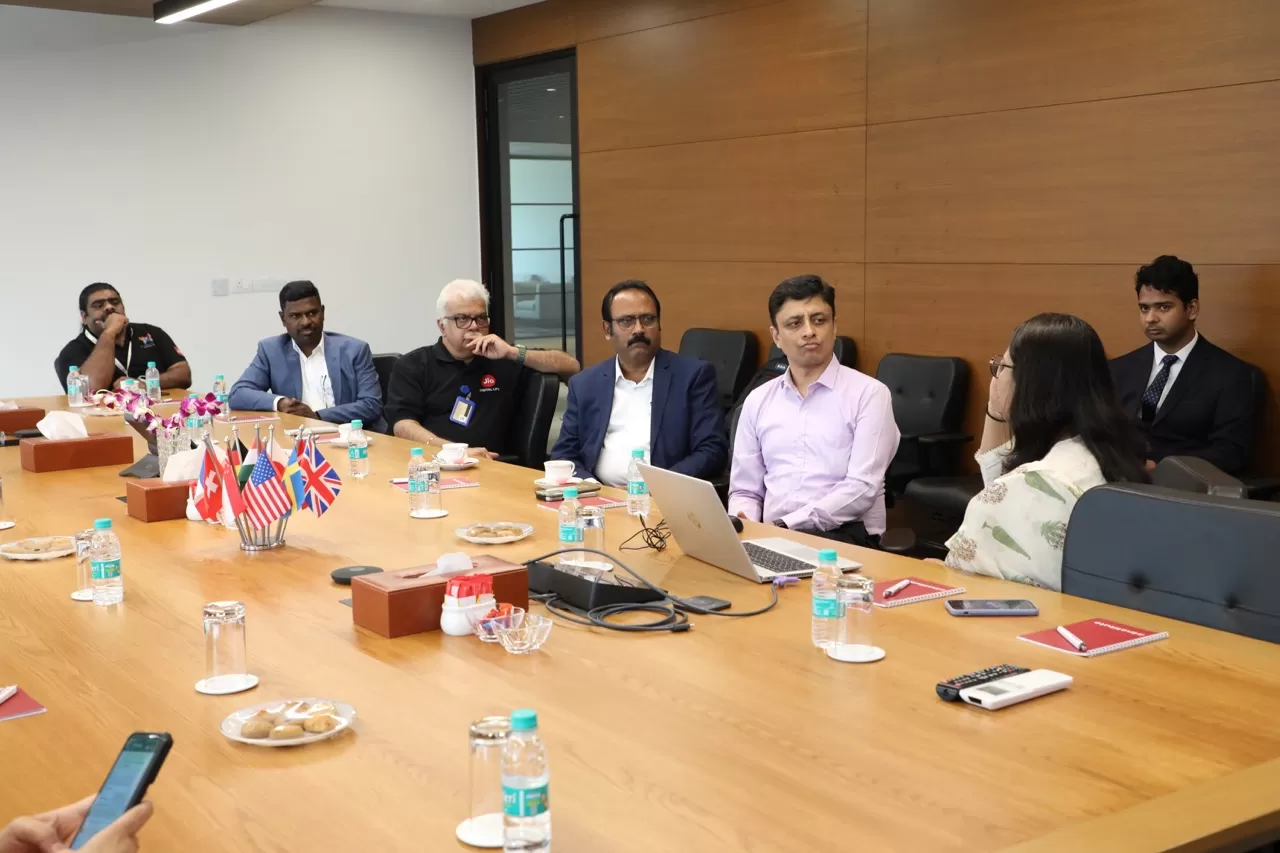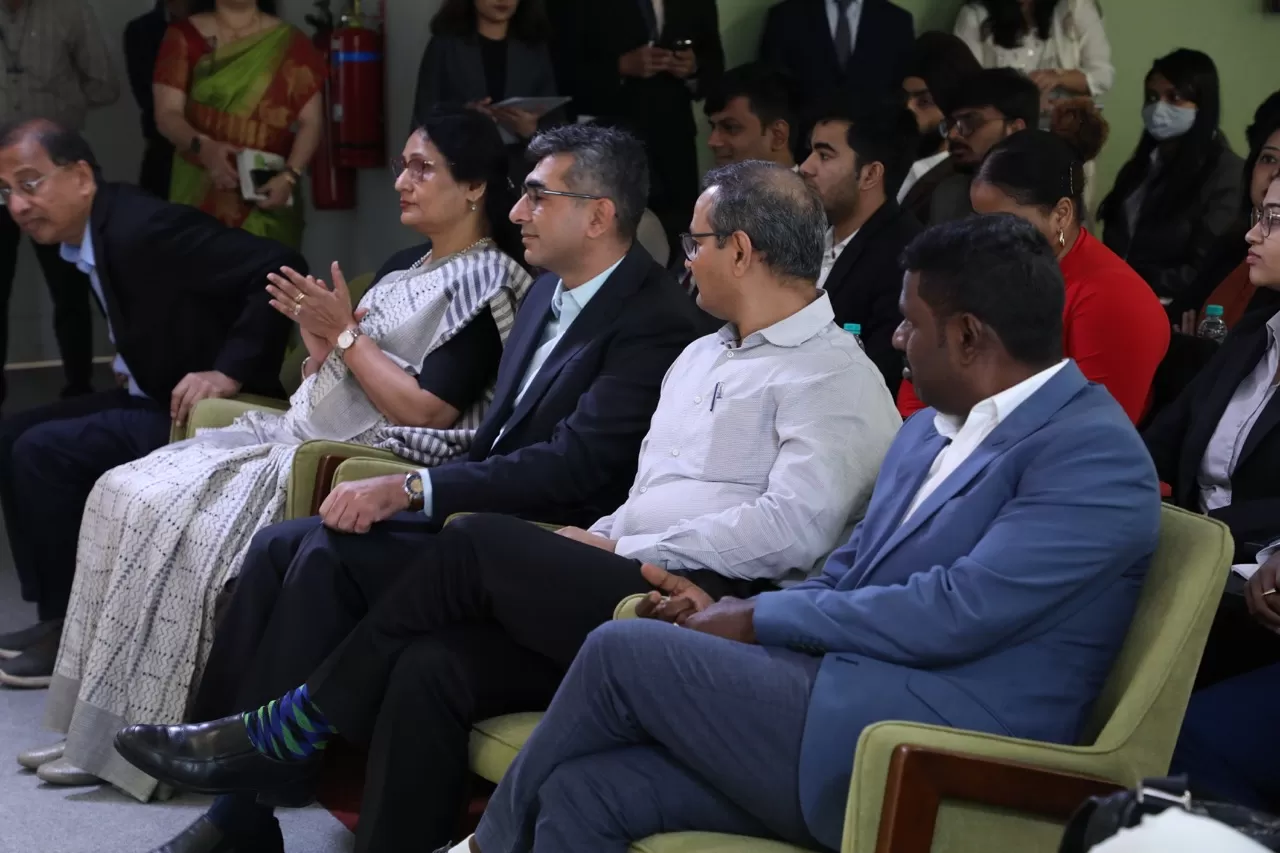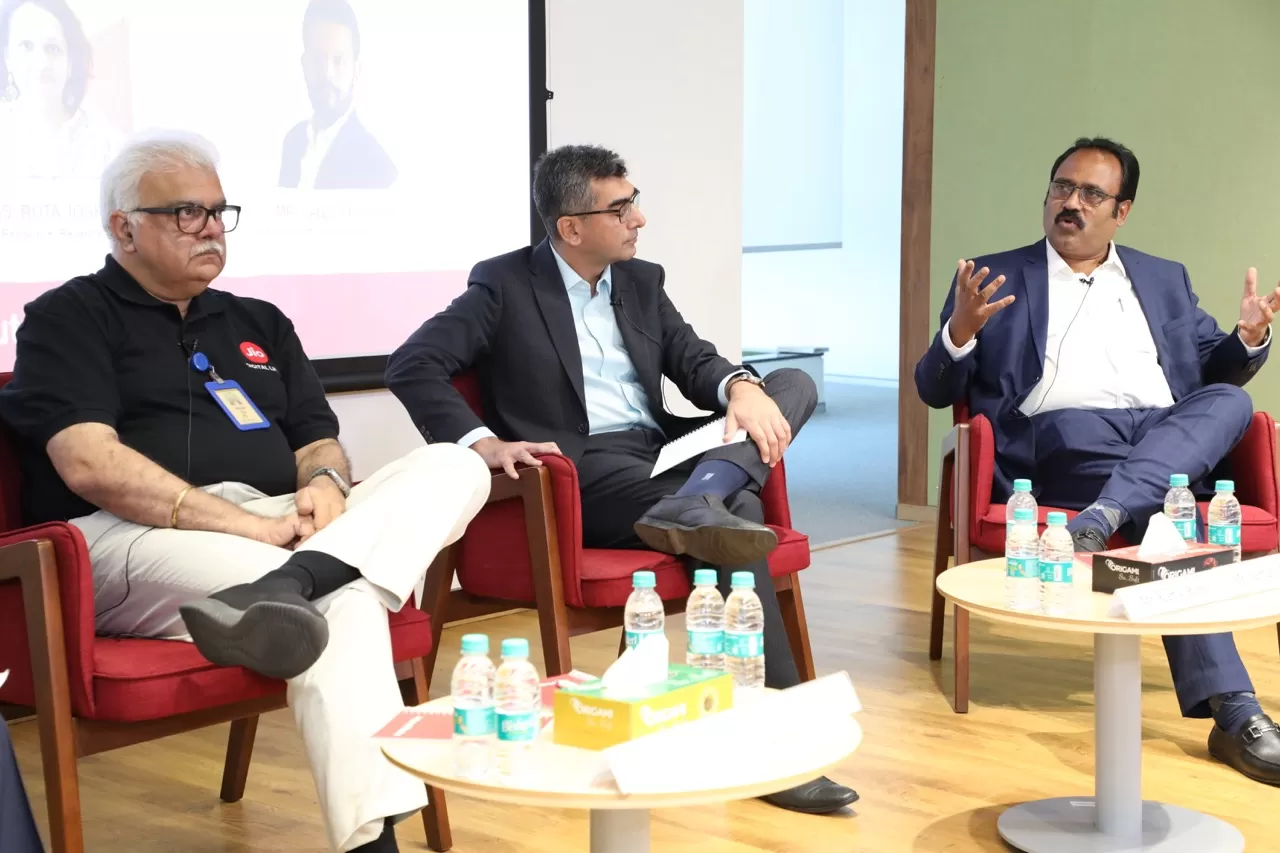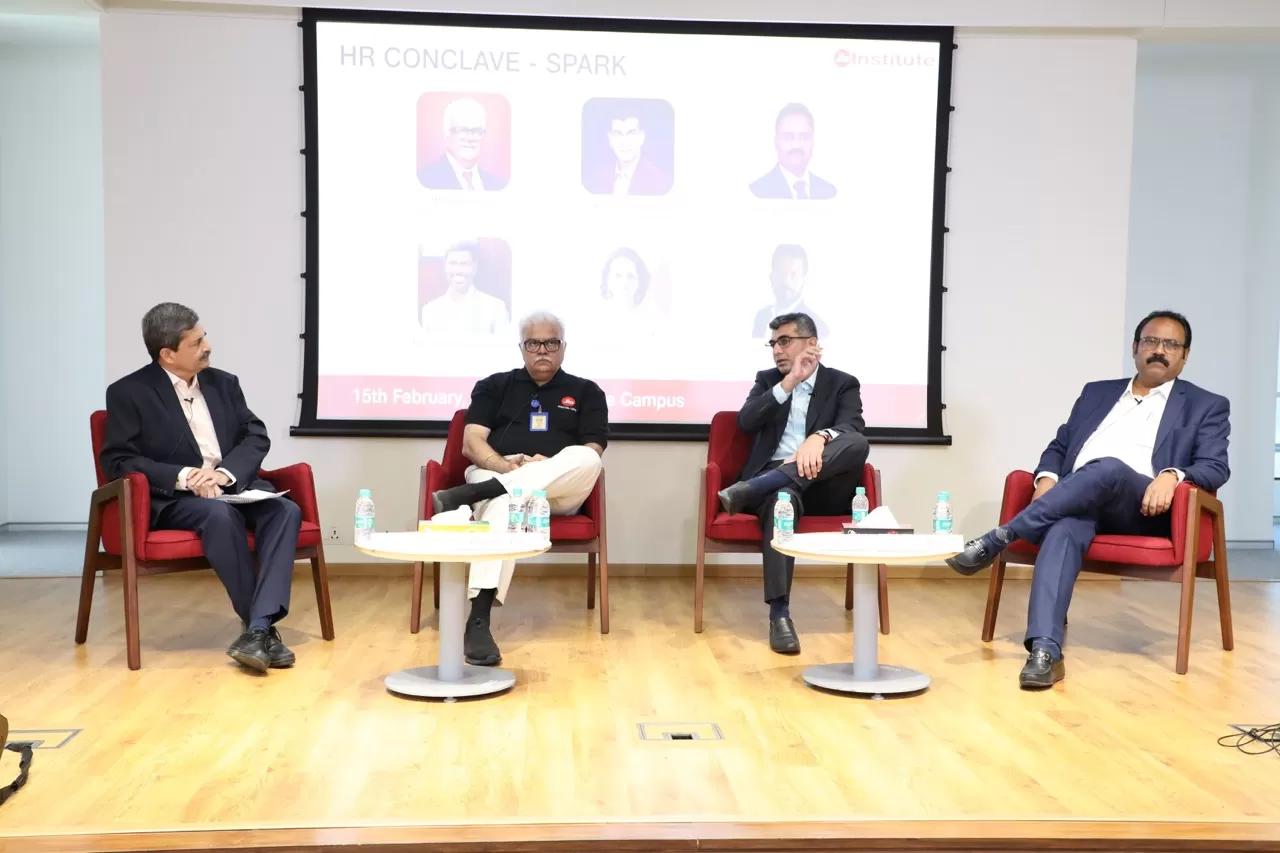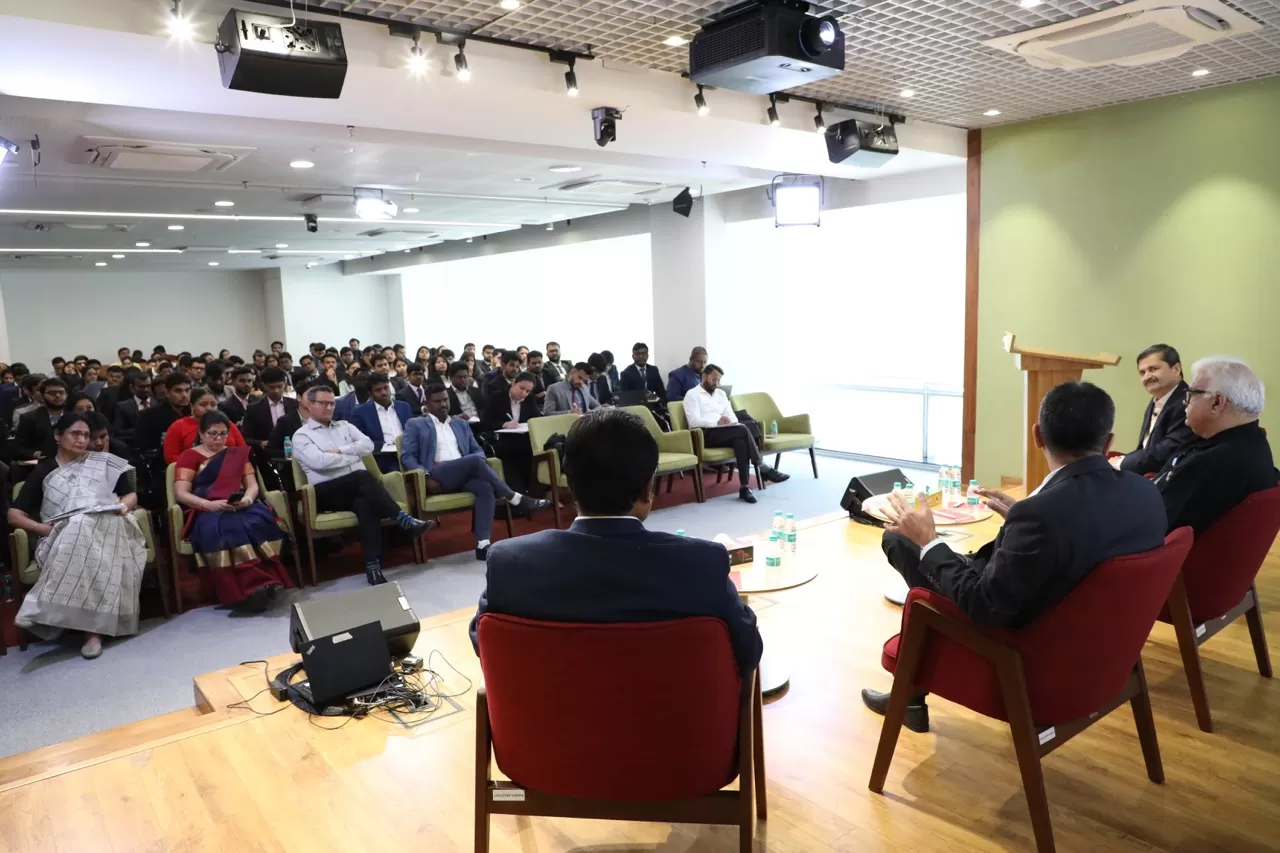 Introduction
Jio Institute is organizing its first HR Conclave - SPARK, which will be an annual event in the future. This conclave aims to be a curated and content-rich conference. This 1- day event will host three panel discussions covering an array of up and coming topics in the field of human resource development.
SPARK intends to bring together leading HR professionals & industry experts to exchange and share their experiences and insights on various aspects of people operations. This conclave will also provide networking opportunities for like minded people and interact with students who are the future of tomorrow.
What Will You Learn?
To learn the various trends in the field of human resource management
To gain insight into the methods that companies are utilizing to address current industry challenges
To understand and develop a new skill set to adapt in the modern workplace
To understand different perspectives from experts regarding expectations from the young workforce.