Blog
Jio Institute's Four-Pronged Approach to Empower Career Paths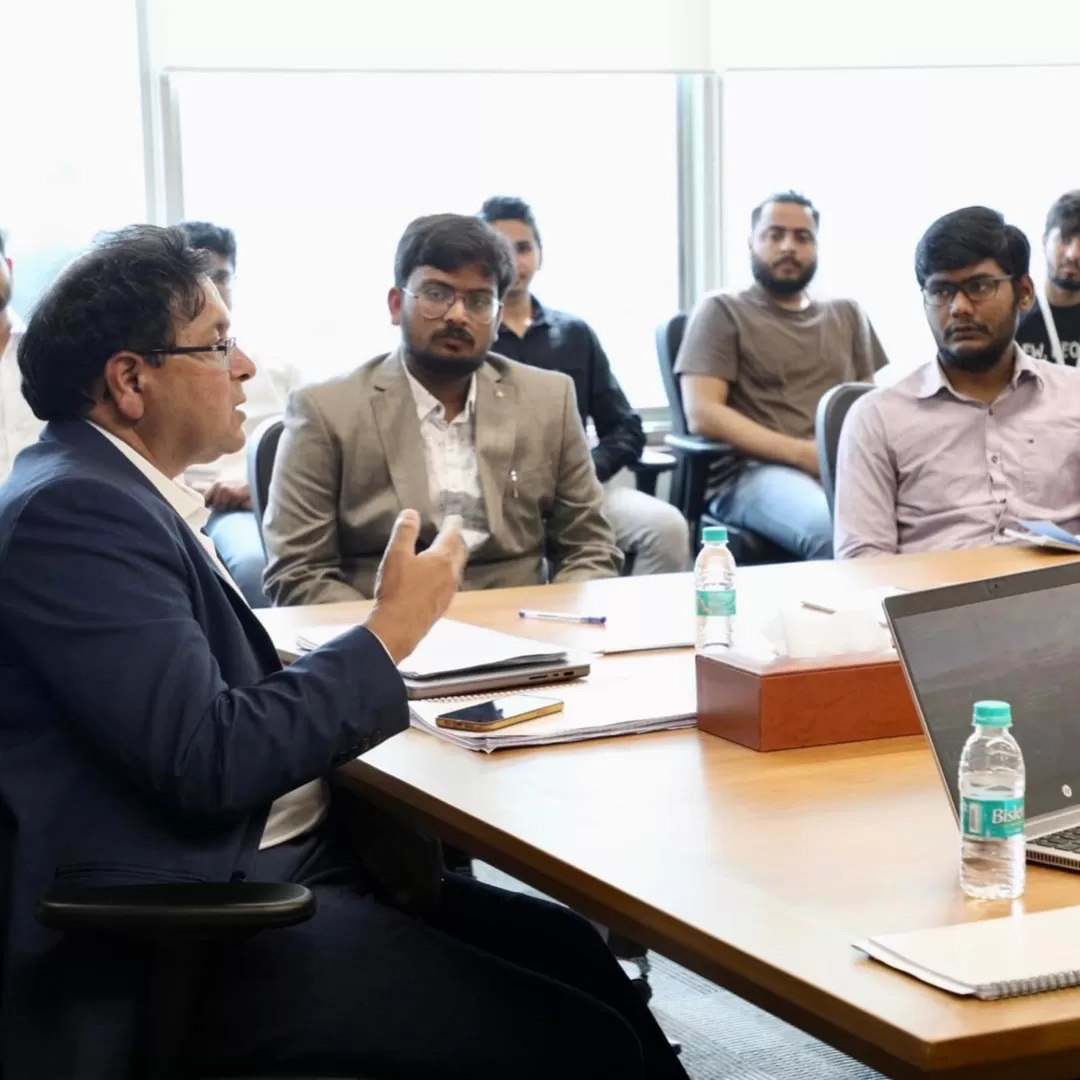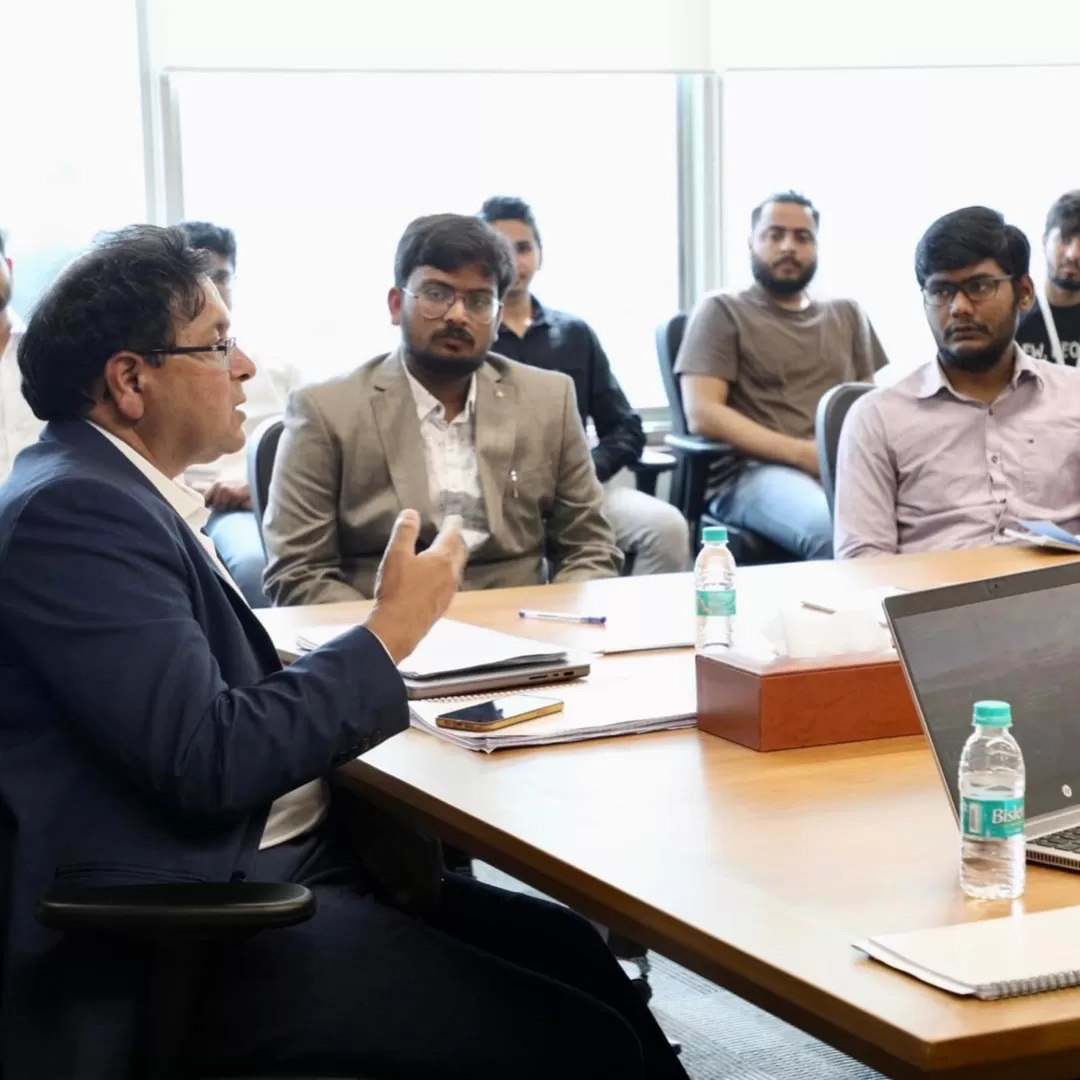 Getting a job is easy, but building a career in a dream role in your dream company is an ambitious goal for parents as much as students. The process begins with admissions and goes on till the completion of the course. It is as holistic as it is continuous.
The Office of the Career Services at Jio Institute is here, fully geared to help our students build their dream career. With a focus on guiding, moulding and training our students, the Career Services team is committed to helping each one of them put their best foot forward come placement season. This includes organizing guest lectures, leadership training sessions, career development programmes and sharing relevant information about opportunities.
Resume Building
First, we give utmost importance to resume building workshops that include sessions on how to make that perfect resume. The team conducts sessions on how to create a one-page resume, video resumes or a webpage for each student. A student's best profile is projected to the recruiter through this.
Soft Skills and Interview Training
Second, we focus on mock interviews along with written feedback, where the students are provided proper guidance and suggested areas of improvement. It does not end there. There are several rounds of mock interviews before a student appears for the final interview.
We conduct training sessions on a wide range of soft skills as well—such as communication, presentation, problem-solving, leadership and teamwork—that are essential to become leaders of tomorrow.
Latest Concepts and Knowledge on Industry
Knowing what is happening in the industry is vital for students when they face a recruiter, this leads to the third. Dr Murali Mantrala, Ned Fleming Professor at the University of Kansas School of Business, was specially brought in to conduct a session, on B2B Sales and Omnichannel Retail, for our students. Capsule modules on specific topics related to each programme are organized at intervals. Furthermore, industry experts and leaders are invited on campus to address students and share industry insights from time to time. This year, we have had visits from experts working at Google, Fractal AI, Asian Paints, Deloitte, Accenture, Tableau, Tesseract, Reliance Retail, Reliance Jio, Reliance Foundation, etc. Conference and conclaves are another way we ensure students get the opportunity to interact with industry leaders, and we have organized a few of them—a hybrid conference on "The Next Decade of Digital Marketing" with prominent speakers such as Kedar Mehta, Head of Experience, Ogilvy India, Mr Neil Montes, Senior Business Solutions Consultant - Digital Experience, Adobe, and others; a virtual conference on "The Next Decade of AI in Business", attended by Dr Inderpal Bhandari, Global Chief Data Officer, IBM Consulting, Mr V. Subramaniam, Director (Technology and Transformation), OTIS, etc. Very recently, we also hosted a HR Conclave, with participation from Mr Barttanu Das, Head - Human Resources, Larsen & Toubro, and Mr Kartik Rishi, Partner, People and Organisation, PwC, and so on.
Industry Connect, Exposure and Familiarization
The fourth, and most important, is—we are constantly building a relationship with recruiters in the industry and reaching out to new ones to build the recruiter portfolio. Students are also expected to work on live projects arranged by the Institute as part of the programme. They undergo training, and gain exposure and knowledge for three to four weeks every quarter with the same company. This increases their chances of getting hired by these companies based on their performance. This year, students of the Digital Media & Marketing Communication programme got the opportunity to work with Spykar Jeans.
The Career Services team hasn't left any stone unturned to make sure our students are well-prepared for their professional journeys. "We start preparing our students for the placements right from day one so that they can match the industry standards. We help them bring out their absolute best," says Ritu Mishra, part of the Student Services team. We at Jio Institute also believe in a strong industry connect and organize corporate visits for students to experience real work environments.
The Office of Career Services is constantly working to help students achieve their fullest potential and fulfil their professional aspirations, whether it is to pursue a corporate career, explore further research opportunities or embark on entrepreneurial ventures.
So, stop worrying and be assured. We've got you covered. We are here to help you build your dream career.