Digital Media & Marketing Communications
The Next Decade of Digital Marketing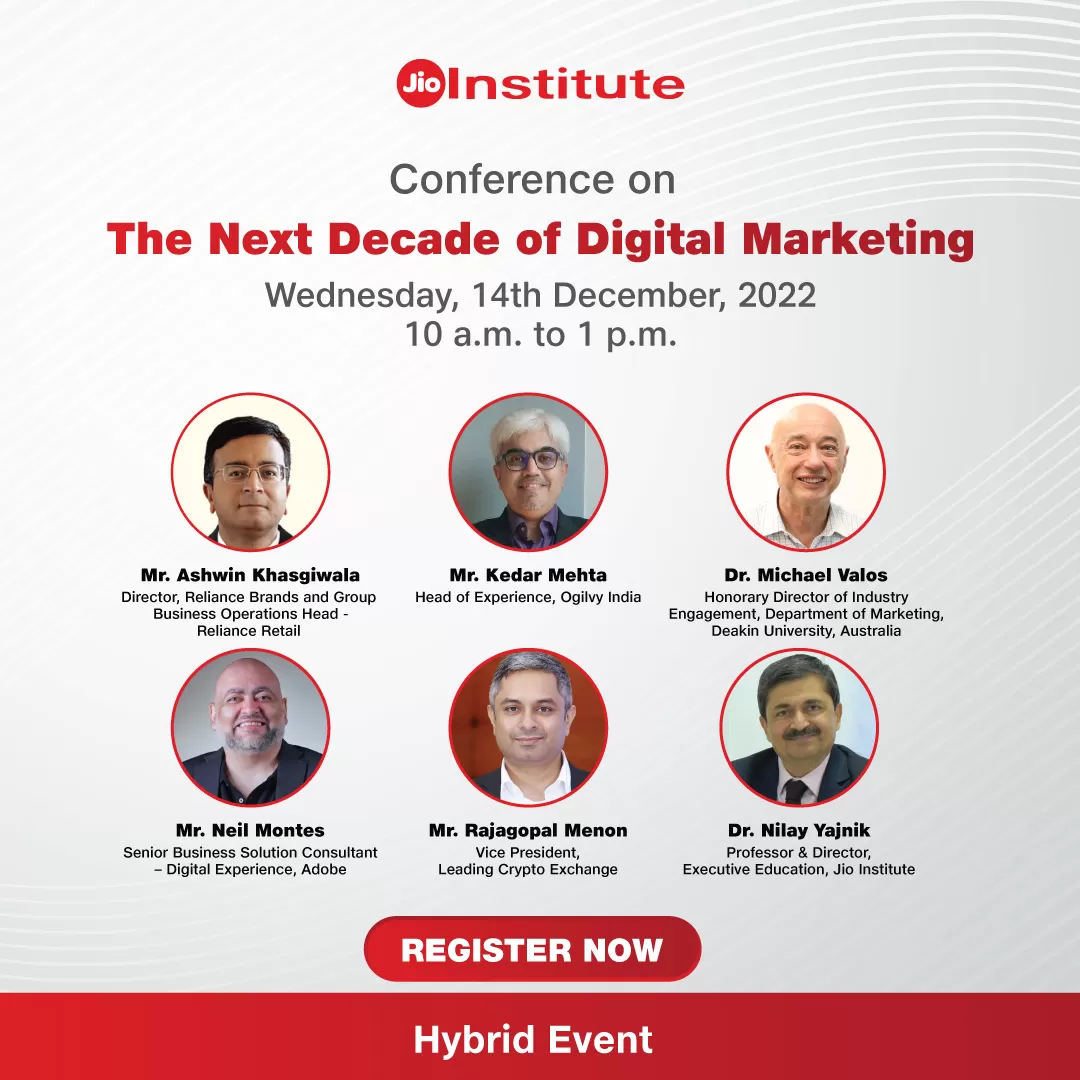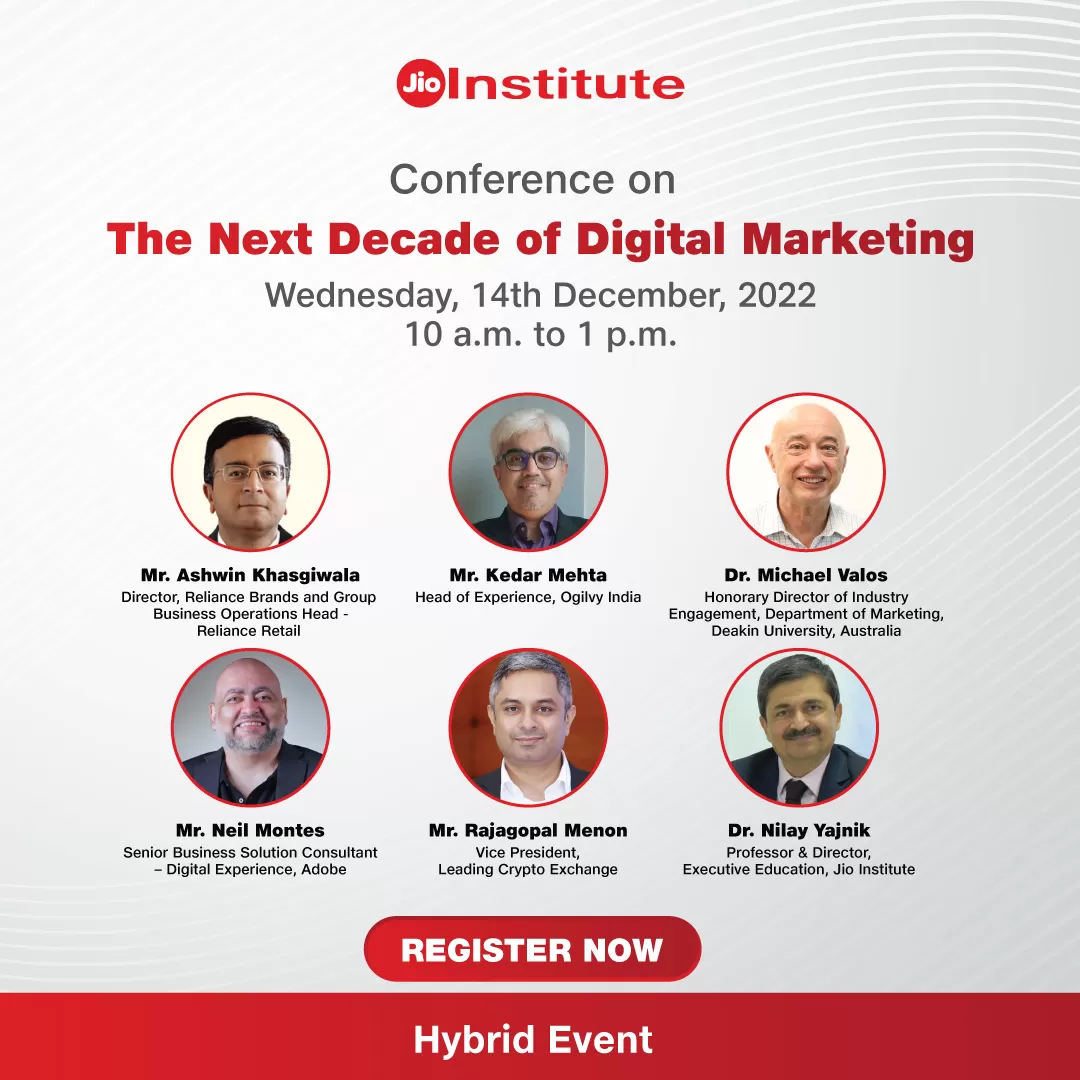 14 Dec 2022 10:00 - 13:00 (IST)
{ "name":"The Next Decade of Digital Marketing", "startDate":"01-14-2022", "endDate":"01-18-2022", "startTime":"10:15", "endTime":"23:30", "description":"The Next Decade of Digital Marketing", "options":[ "Apple", "Google", "iCal", "Microsoft365", "Outlook.com", "Yahoo" ], "trigger":"click", "custom_date":"12-14-2022 / 12-14-2022", "custom_time":"10:00 - 13:00", "timeZone":"Asia/Kolkata" }
Speakers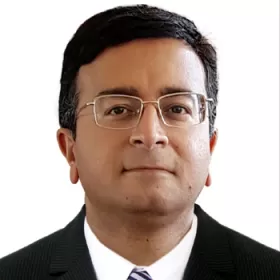 Mr. Ashwin Khasgiwala
Director Reliance Brands Ltd & Chief of Operations, Reliance Retail Ltd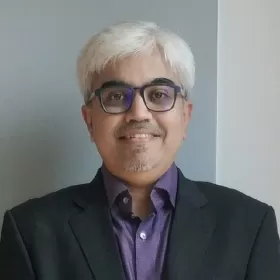 Mr. Kedar Mehta
Head of Experience, Ogilvy India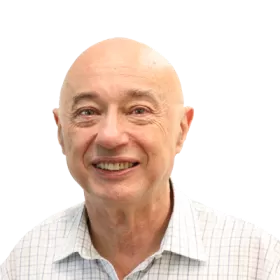 Dr. Michael Valos
Honorary director industry engagement, Department of Marketing, Deakin University, Australia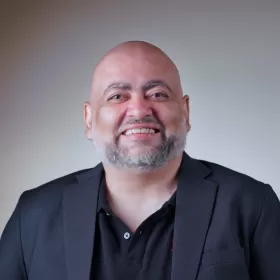 Mr. Neil Montes
Senior Business Solution Consultant – Digital Experience Adobe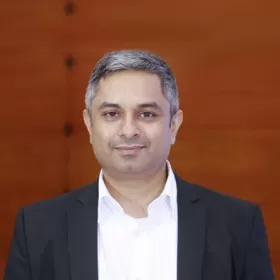 Mr. Rajagopal Menon
Vice President, Leading Crypto Exchange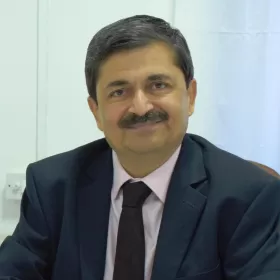 Dr.Nilay Yajnik
Professor & Director, Executive Education, Jio Institute
Introduction
In the digital age, marketing can mean different things to different people. Most people associate "digital" with the widespread transformation of most industries. Transforming to digital means eliminating inefficiencies and finding specialized, cutting-edge technology. But the "heart and soul" of marketing in the digital age is not stockpiling all the newest technology. Organizations can only flourish with analytics, automation, and omnichannel if their brands can intentionally transform digitally.
The most cutting-edge digital marketing techniques are only as effective as the marketers' understanding of their target demographic, their problems, and the demands that these issues reveal. In other words, it matters why and how you utilize the tools you employ, not just what tools you use. This conference, organized by the Marketing Club of Jio Institute, aims to spread awareness about the constantly changing Marketing ecosystem in the digital world.
What Will You Learn?
Marketing being a dynamic field, its application is paramount and principles at play today may well be outdated the coming year. With that in mind, this conference will enlighten its audience on real-time marketing practices through its speakers, hailing from several domains such as Advertising, Cryptocurrency and Media.
Who Should Attend?
Senior Executives across industries
Practicing marketers
Students and Academics