Soft Skills Training Programme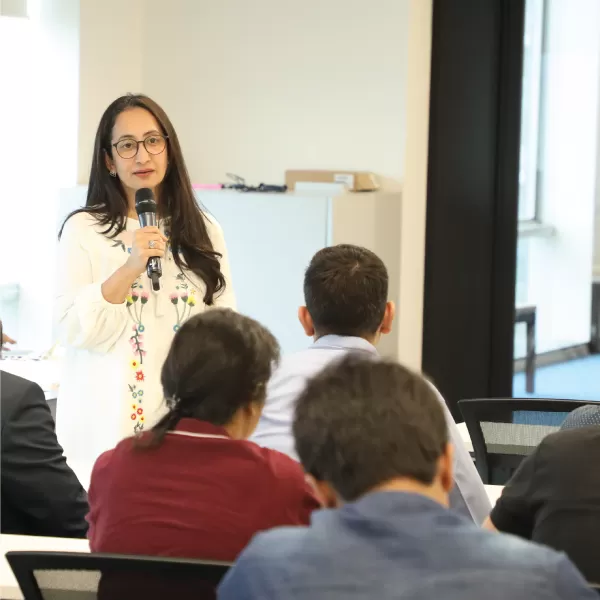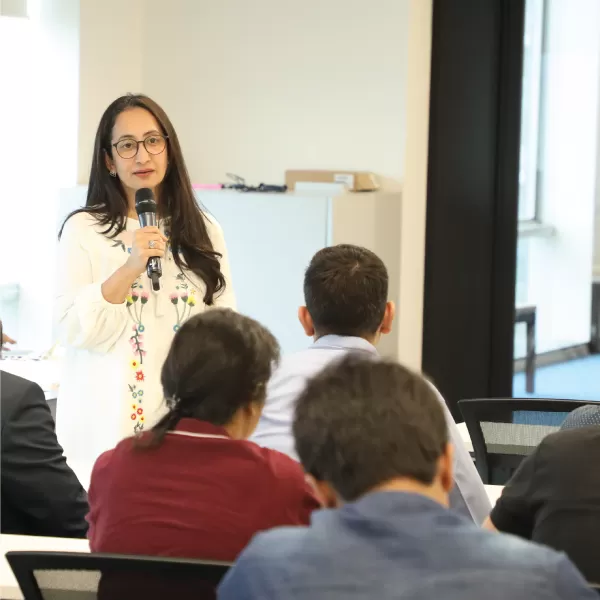 Personal Development Module
This module ensures the development of students' communication and presentation skills. Activities include self-introductions, open-minute speech, elevator pitch, public speaking and debates. It also works on personal grooming and enhancing emotional intelligence. For the 2022–23 batch, this training was conducted by Ms Yakuta Rassai, a renowned corporate trainer with 20 plus years of experience.
Foreign Language Module
A foreign language module is offered to students to widen their professional opportunities. The two languages currently offered are Spanish and French. These classes focus on both verbal and written communication through conversations, speech training and writing exercises.
Group Discussion
A workshop on group discussion helps students articulate their ideas, present them logically and take the conversation ahead in a meaningful manner. Through these sessions, students get to improve their interpersonal skills, build confidence and hone their critical thinking abilities.
Mock Interviews
Mock interview sessions help students gain confidence and put their best foot forward. These sessions, although organized on campus, are monitored by mentors and attended by industry and HR professionals from relevant fields. At the end of these interviews, feedback from career specialists enables students to understand how to crack complex interviews, how to handle technical and non-technical questions, and ace professional interviews.