News
Renowned HRD Expert Dr. T.V. Rao Visits Jio Institute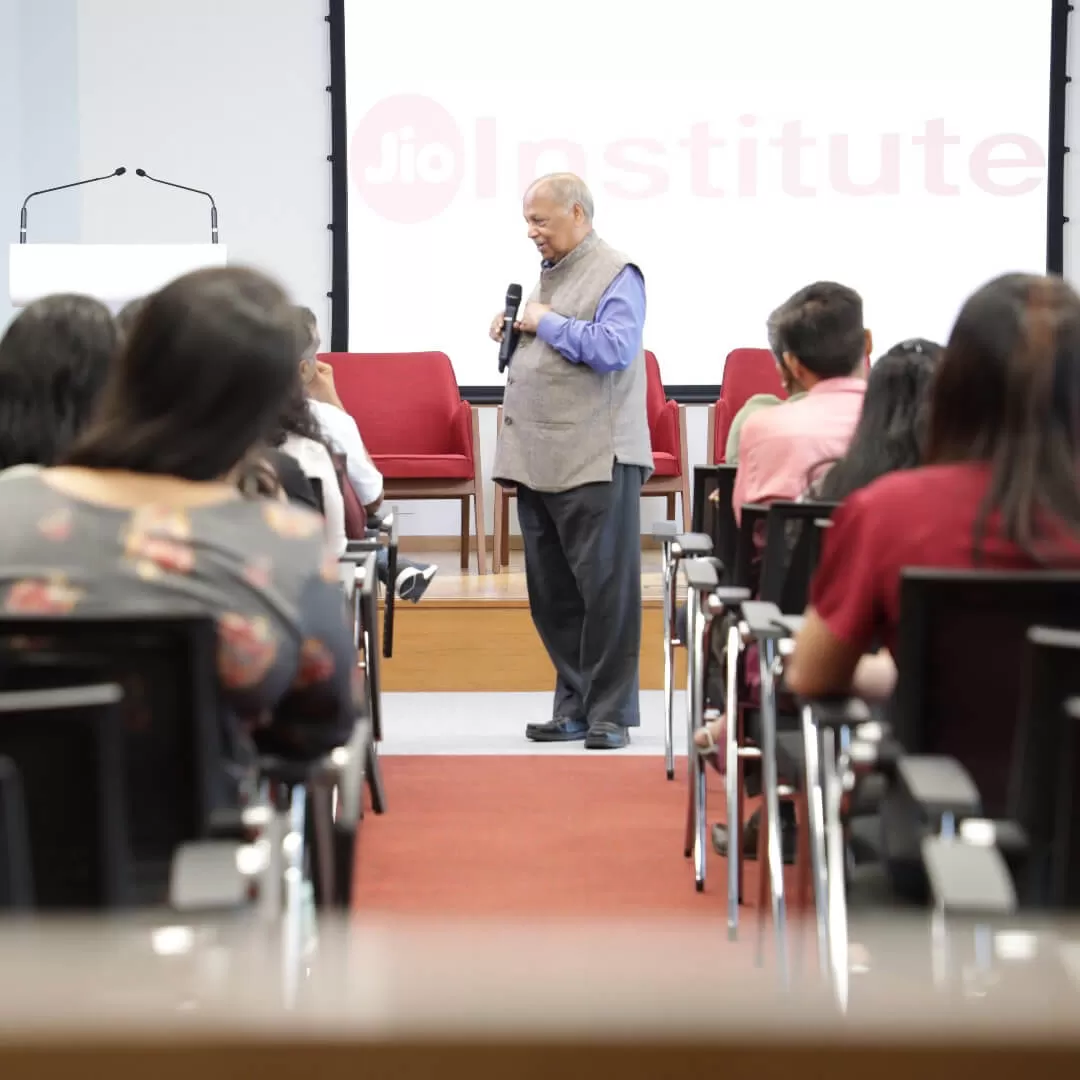 26 Jun 2023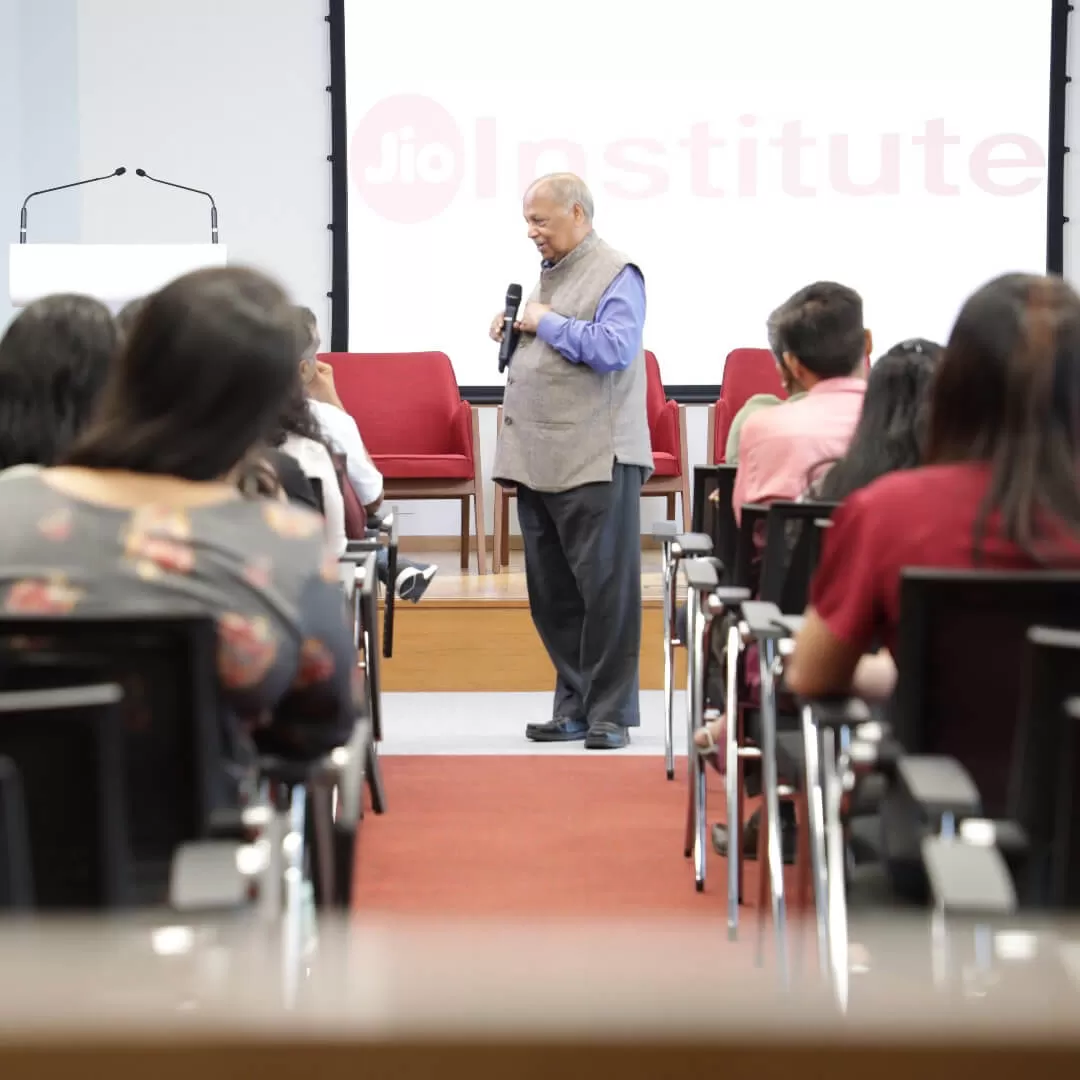 Prof. (Dr.) T.V. Rao, a renowned figure in the field of Human Resource Development (HRD), addressed the Jio Institute employees on building institution of excellence.
Prof. Rao has made significant contributions to the domain and is considered one of its pioneers. He served as a Professor at the Indian Institute of Management (IIM), Ahmedabad from 1973 to 1983, during which he worked alongside Dr. Ravi J. Matthai to introduce the first set of management courses at the institute. Currently, Prof. T. V. Rao serves as the Chairman of TV Rao Learning Systems Pvt. Ltd., where he continues to contribute to the field of HRD through his expertise, research and training initiatives.
Prof. T.V. Rao's talk focused on the role of leadership and culture in building institutions of excellence. He emphasized the significance of faculty members, non-teaching staff, and alumni in creating a vibrant academic, research, and administrative ecosystem within an institute. He also avowed the need for mentoring and guiding individuals to choose the right career paths, drawing from his own experiences of being mentored by his professors.
His talk followed by an interactive session provided us new insights into building learning ecosystems, adapting to policy-level changes and navigating the evolving landscape of HRD.