Faculty and Research
Jio Institute's AI-Led Innovation in the Healthcare Sector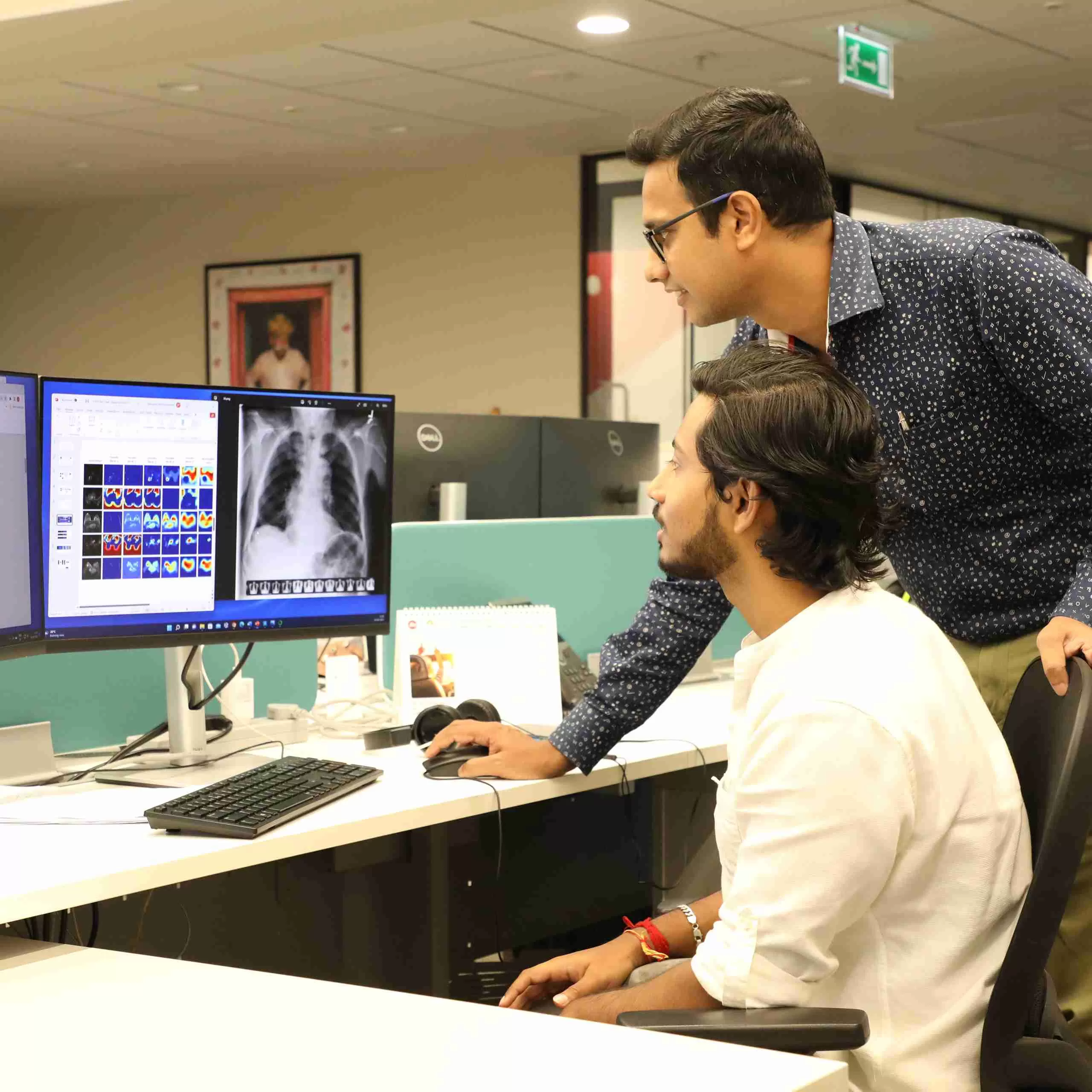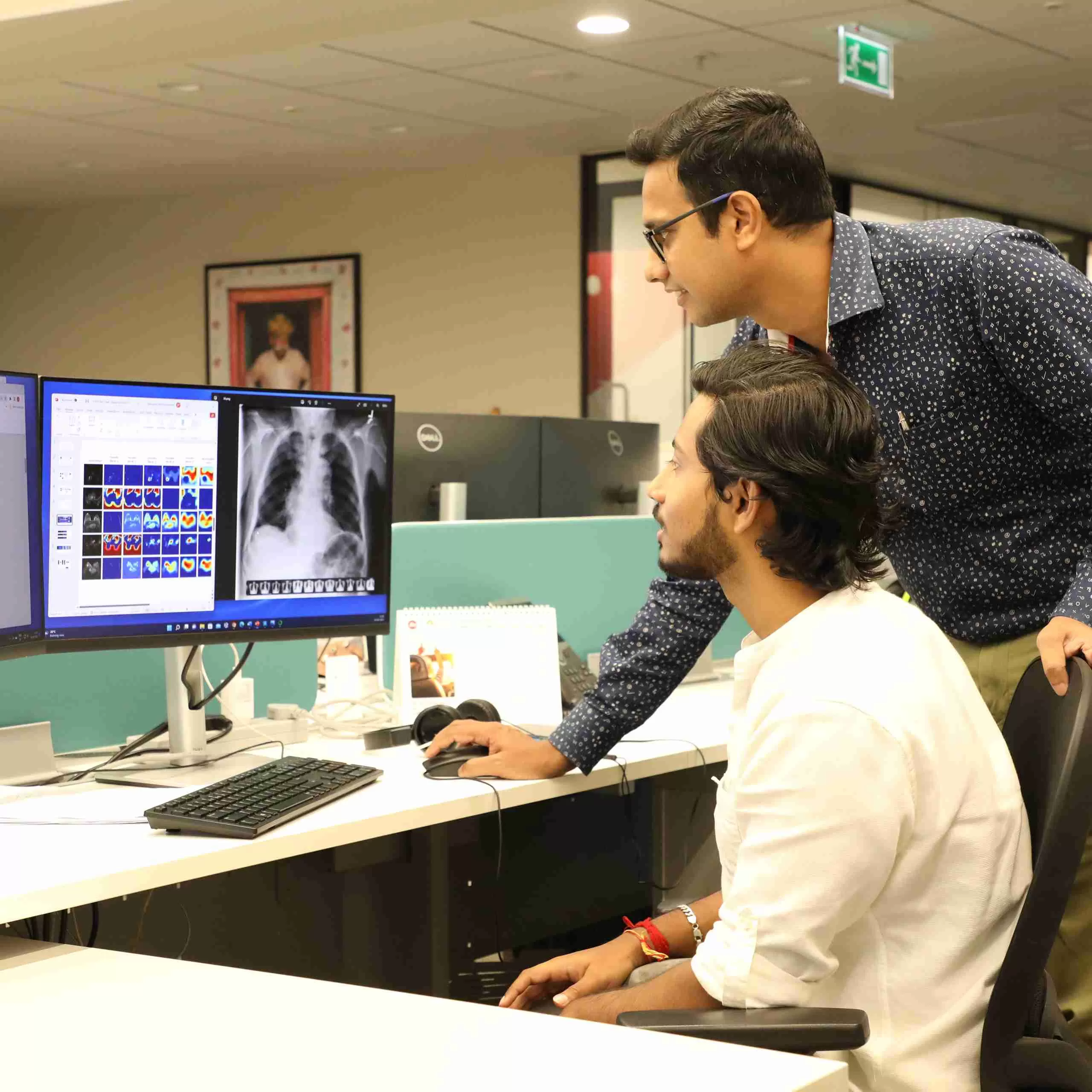 "It will either be the best thing that's ever happened to us, or it will be the worst thing. If we're not careful, it very well may be the last thing."
—Stephen Hawking
Artificial Intelligence (AI) is here to change the way the world functions today. We here at Jio Institute believe that while Artificial Intelligence will significantly help India, AI itself will derive substantial benefit on account of the sheer volume of data and diversity of use-cases across demographics, states, regions and sectors in the country. The Centre of "AI for All" set up by Jio Institute, is a collaborative space where different stakeholders come together to develop research, development programmes and training and deployment platforms of a large number of India-centric AI capabilities. All research activities are planned around global and national priorities as well as emerging trends from around the world. The Centre aims to promote AI-led innovations in Indian language technologies, healthcare, agriculture, education, and so on.
To fulfil this vision, Jio Institute has picked the brightest minds to lead the research projects at the Centre. Dr Sudipta Roy, assistant professor, Artificial Intelligence & Data Science programme, at Jio Institute is leading the research project titled "Computer Vision in Medical Imaging" under the umbrella of the Centre for "AI for All". Dr Roy holds many feathers in his esteemed cap: prior to Jio Institute, Dr Roy was a research associate at Washington University in St. Louis, MO, USA. He received his master's and PhD from the Department of Computer Science and Engineering, University of Calcutta. Not one to rest on his laurels, Dr Roy has contributed over 50 publications in refereed international conferences and journals, such as those published by IEEE, Springer, Elsevier, and many others, and has authored five books and many book chapters. He has been a part of several international conferences, and if all this was not enough, he also holds a US patent in medical image processing. Currently, he is serving as an Associate Editor of IEEE Access. In recognition of his exceptional contributions to the IEEE access journal as associate editor, the IEEE Access Editorial Board and Editorial Office honoured him as an Outstanding Associate Editor of consecutive two years, 2020 and 2021.
Equipped with state-of-the-art laboratories, high-performance computers and a support team of five research assistants and a doctor, the primary focus of Dr Roy's project is to bring about higher accuracy and consistency in precision diagnostics. The project covers research on thoracic disease detection from a chest X-ray image, missed or delayed fracture detection from X-rays, fine-grained visual classification, etc.
On the current research being conducted, Dr Roy pointed out, "We are presently developing automatic segmentation and annotation of medical imaging which increases the efficiency of clinical workflow, this improves the accuracy and gives a probabilistic map for annotation." This research is aimed at reducing the workload of radiologists.
As part of this research project, Dr Roy's paper titled "Attention UW-Net: A fully connected model for automatic segmentation and annotation of Chest X-ray," was published in the journal Computers in Biology and Medicine. Another of his papers, "Bone Fracture Detection Using Deep Supervised Learning from Radiological Images: A Paradigm Shift", was published and selected as a cover page of Diagnostics published by the Multidisciplinary Digital Publishing Institute on 17 October 2022. Members of his research team were invited for a talk at the International Symposium on Visual Computing 2022, San Diego, California, and present a paper on their current research work.
Dr Roy and his team are leaving no stone unturned to synchronise technology with human intelligence to create an ambience wherein professionals with a complete know-how of this unique technology emerge. Looking forward to the outcome of the project, Dr Roy says, "AI has a major potential to bring higher precision and accuracy in diagnostics throughout the world, and will be the crucial tool to navigate the complexity of diseases that the future will bring."