News
Jio Institute Wins SCUP Award for Planning & Design of Dronagiri Campus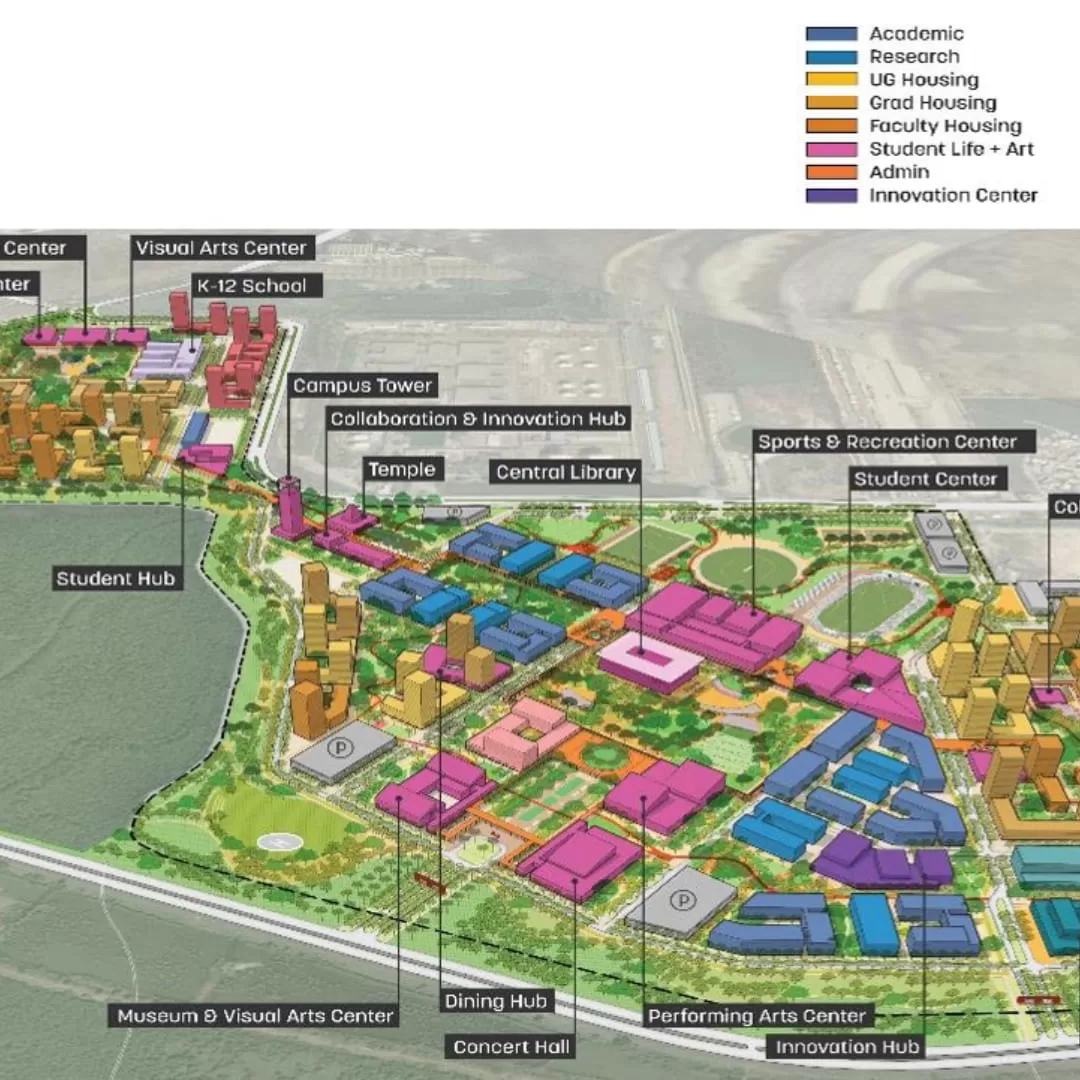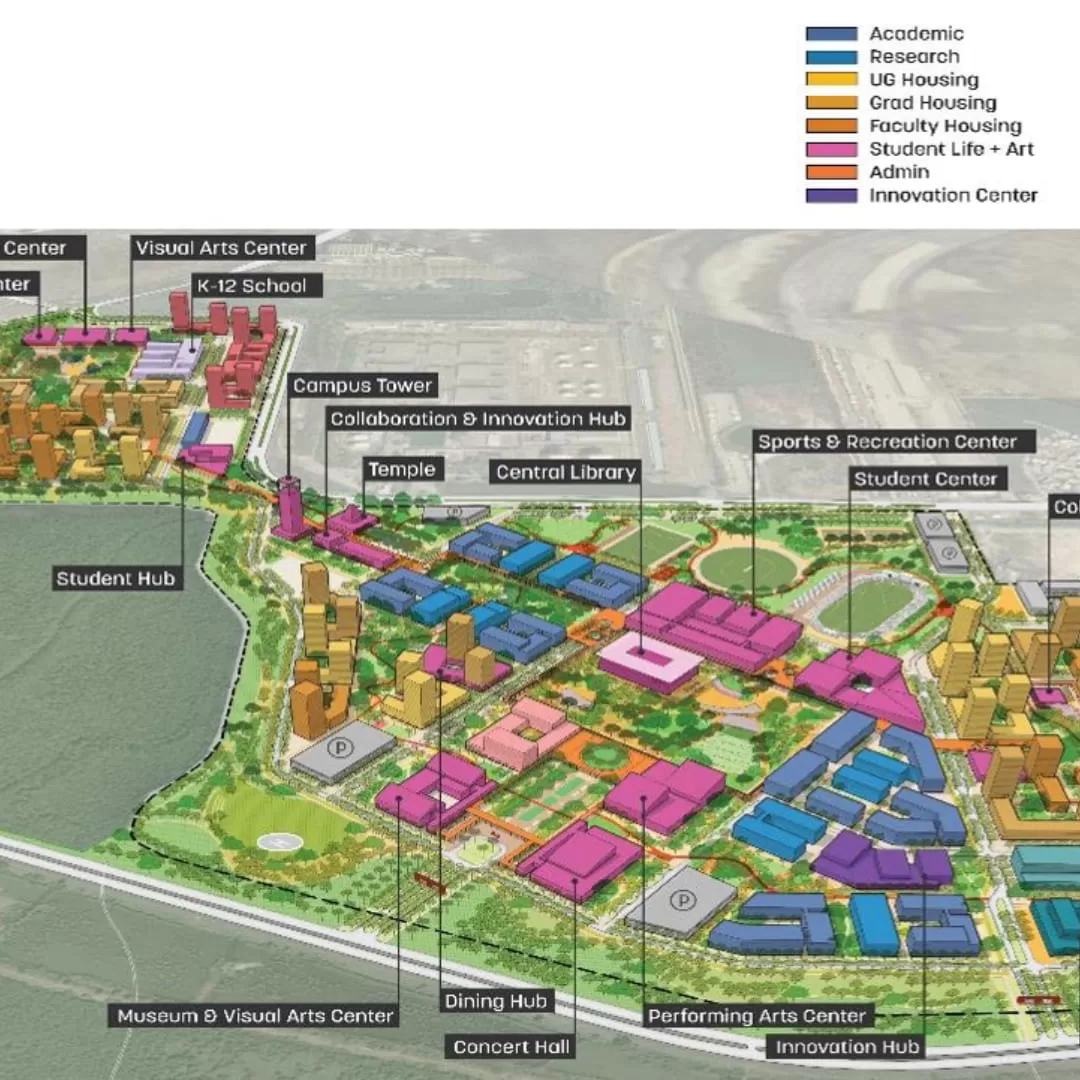 Jio Institute has been awarded the prestigious Society for College and University Planning (SCUP) Excellence in Planning award for its new campus at Dronagiri, Navi Mumbai. SCUP is a American organization that aims to unite the best of professional and college planners. It provides knowledge, resources and a platform for exchanging perspectives, resources, best practices and fresh ideas that move challenges to solutions - building upon a culture of integrated planning.
Jio Institute is the only campus outside North America, in the Excellence in Planning New Campus category, to have been awarded this recognition. The category recognizes an exemplary physical master plan for an entirely new campus for higher education. This award is a nod to Jio Institute's commitment to creating a sustainable, modern and inclusive campus that supports its academic mission and vision
The new campus at Dronagiri has been designed in collaboration with Boston-based Sasaki, a global design firm that specializes in institutional campus design. The campus is envisioned to be a dynamic and vibrant space that integrates technology, sustainability and diverse learning, research and living environments. It has been designed as a walkable and pedestrian-oriented campus to foster creativity, innovation and collaboration among students, faculty and community members.
The campus incorporates best practices of sustainability and resiliency and aims to be net zero. It also has provisions for ample open spaces (over 68%) and a world-class sports and recreation district that will include multiple indoor and outdoor arenas, athletic and cricket fields, a high-performance gym, wellness and sports research facilities.
The campus will feature a range of flexible learning spaces, including adaptable classrooms, makerspaces and interdisciplinary research labs. It will also incorporate innovation and allied industry spaces and a dedicated arts district with cutting-edge learning and performance spaces for music, theatre and dance. A range of mixed-use amenities like community and cultural centres, day cares, galleries, cafes and retail spaces are also integrated to support the broader campus community.
To promote the mission of an integrated and holistic experience, the campus includes extensive housing facilities for student, faculty and staff that are designed as living learning communities, all within a 5-minute walk of all core facilities. Additional features include a dedicated K-12 boarding school, a 5,000-bed teaching hospital and health science district.
The campus will be operational in phases starting from 2025. Jio Institute hopes that this campus will not only stand out in its design and architecture but will also become confluence of diverse cultures, traditions and ethnicities, making it a truly global university.