News
Jio Institute Students Shine on The International Stage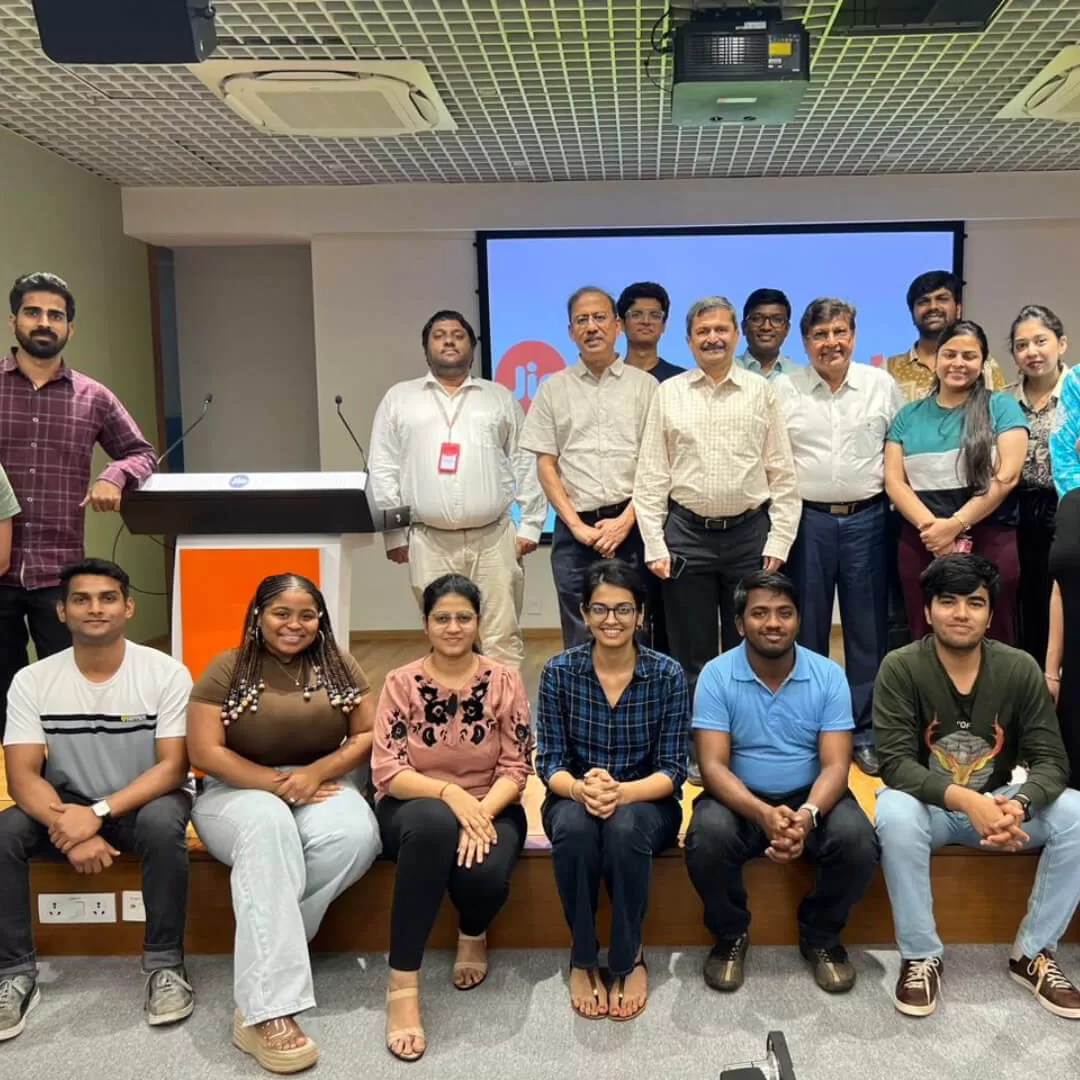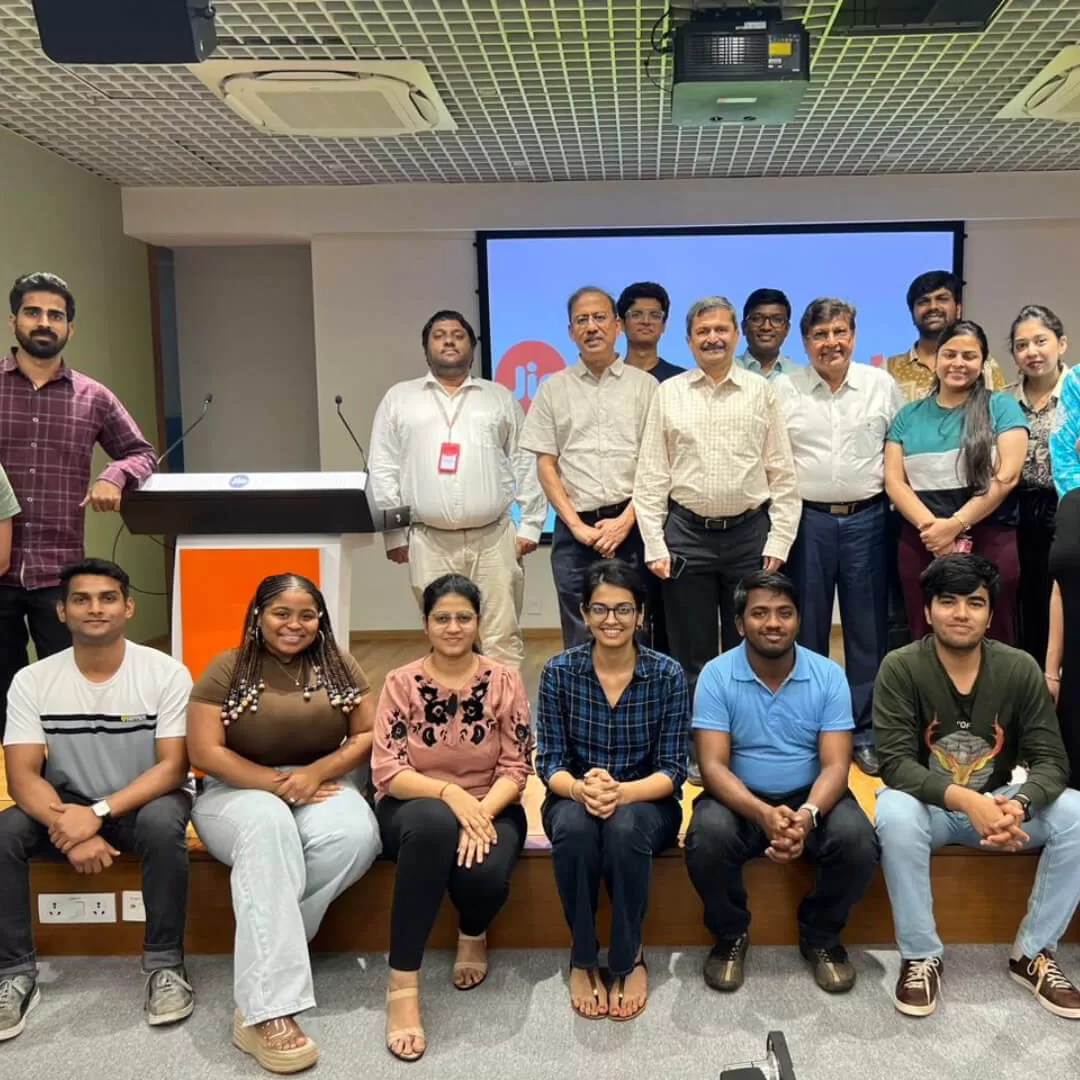 We are proud to introduce Angela Grace, Ayush Mitra, Deepanshi Gupta, Ganesh Shamsundar, Hardev Laungia, Karthik Balaji, Mohammed Aslam, Pallavi Upadhyay, Sachin Kumar Rai, Shubhayan Chakrabarti, all bright young students of Jio Institute who participated in the X-Culture Programme last year and were invited to attend the prestigious X-Culture symposium in Poland.
X-Culture is a platform that facilitates the coming together of students and companies from across the world. The students find real solutions to real problems faced by these corporations. The X-culture conference is attended by over 50,000 people from across 40 countries every year.
The X-Culture selection process requires students to appear for a readiness test. On clearing the test, they are placed in virtual teams with six–seven students from different countries. They are then presented with a real business challenge that they need to develop a solution for. The students are given two months to work on it, and on the basis of the real-world usage of their solution, the ' BEST TEAM' and BEST STUDENT' awards are announced. Some of the best students are also invited to attend the X-Culture Symposium, where they get a chance to meet the other participants, interact with organisation leads and build their professional network.
Last season, in 2022, a total of 6,198 students from 140 universities in 43 countries over six continents participated in the X-Culture programme. Apart from the above names, many other students from Jio Institute also participated in this programme. Students worked in 1,298 global virtual teams. International companies such as Differ.Chat (Norway) Meta Collective (USA), Finnish Schools International (Finland), Truffle Hill (Australia), Wheelstair (Poland), SkiBig3 (Canada), ZenHire (UK), Cellux (Brazil) and many more were all associated as business partners for the X-Culture program 2022.
By participating in this programme, students gain exposure to international business practices, develop team building skills, acquire cross-cultural communication skills and, most importantly, 'learn by doing'.
'X-Culture presented us with an International Business Challenge giving us two months to develop a solution. It was a phenomenal experience to be working with people across the globe from different cultures and time zones. We had weekly zoom meetings to complete our weekly tasks, spending hours brainstorming over the various aspects and viable solutions of the Wheelstair wheelchair in the European and Asian market,' says Hardev.
We, at Jio Institute, believe that exposing their students to such programmes will not only open new doors for them but also open their minds as to what they can achieve in their professional lives, a testament to the Institute's motto—'Learning for Life'.
'Such participation exposes our students not only to business problem solving, experiential learning but also to global businesses and practices,' says Dr Nilay Yajnik, Professor and Director, Executive Education, at Jio Institute, who was instrumental in mentoring the students for this exercise and facilitating their participation.
Encouraging students to participate in such competitions and events is not the only way we provide the right kind of industry insight for its students. Capstone projects, and special classes and lectures by some of industry experts is also another way the Institute ensures students' industry exposure. Such interactions equip students with practical knowledge and soft skills that are essential for a successful career.
We are constantly working on creating long lasting partnerships with with industry leaders such as PwC, ICICI bank, Reliance Retail, Jio Tesseract, Fractal AI, Viacom 18, Network 18, and so on to provide our students the much-required practical experience and excellent placement opportunities with these industry giants.