News
Jio Institute Welcomes Israel's Top Diplomat on Campus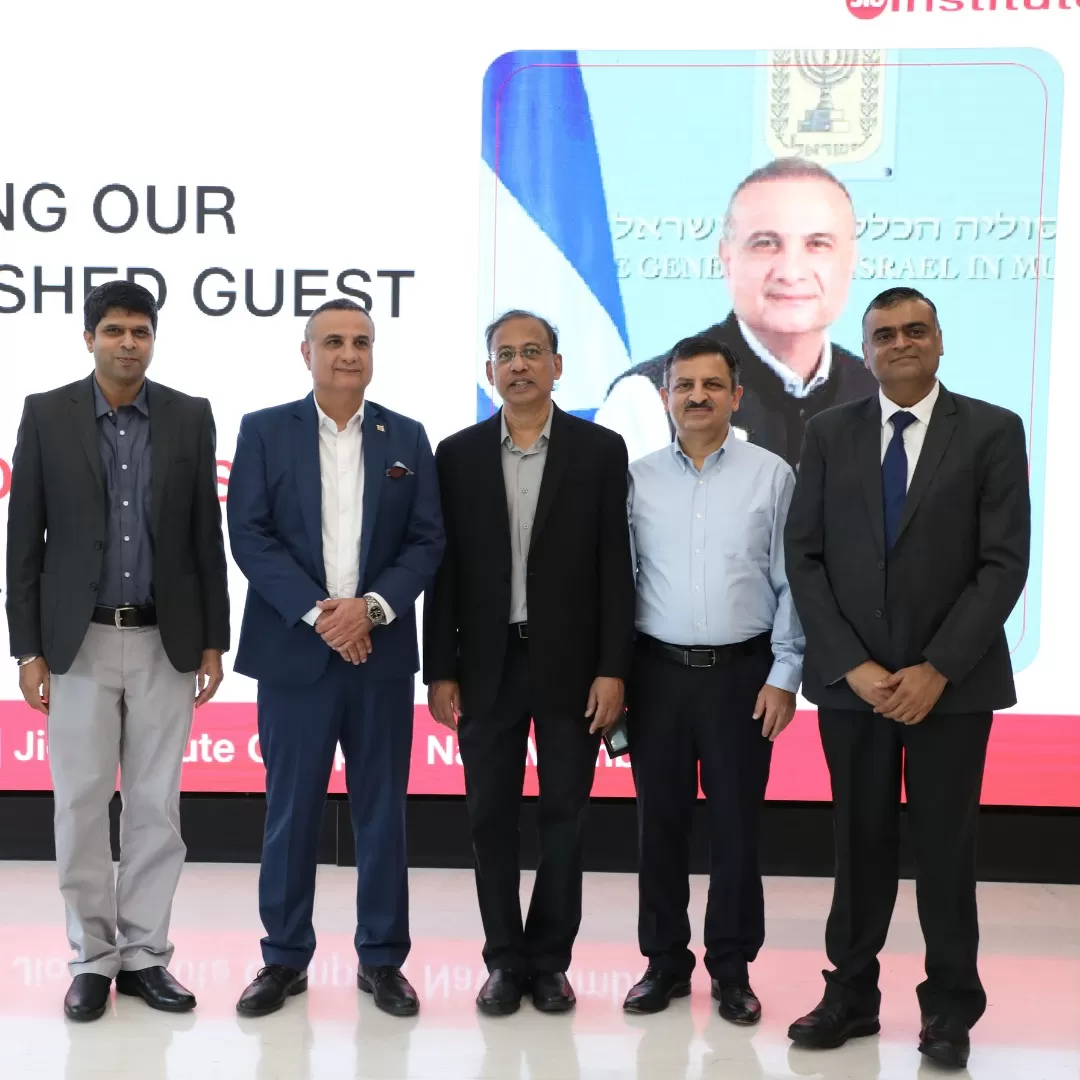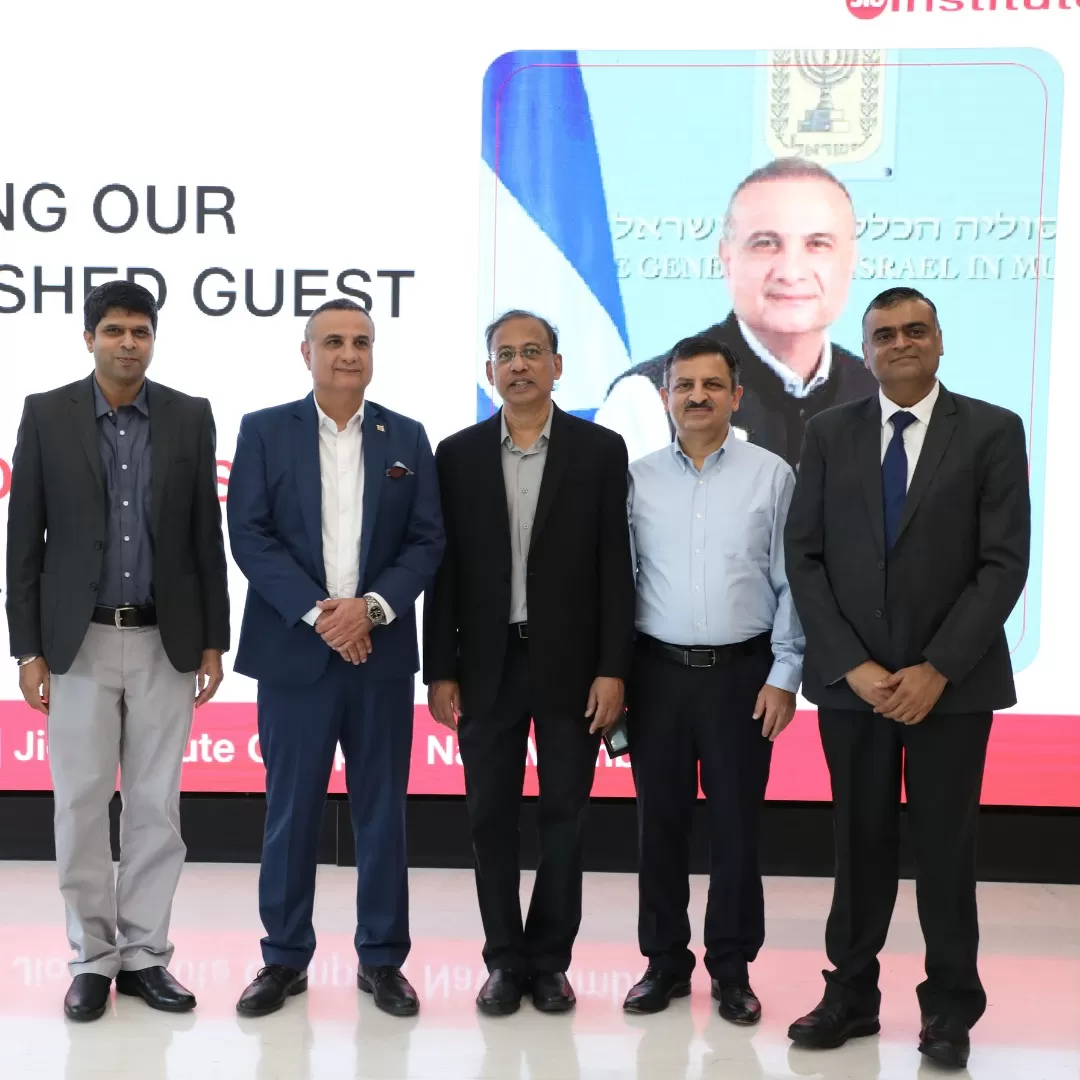 A momentous occasion unfolded at the Jio Institute as it welcomed His Excellency, the Consul General at the Consulate General of Israel in Mumbai, H.E Kobbi Shoshani. Our distinguished guest, Israel's top diplomat, was accorded a warm reception as he embarked on an extensive tour of the campus, witnessing firsthand the Institute's commitment to academic innovation and research excellence.

The visit commenced with an immersive presentation, shedding light on Jio Institute's current achievements and future aspirations. Focused on pushing the boundaries of academia and research, the institute stands as a beacon of innovation, carving a path toward transformative learning experiences.

H.E. Kobbi Shoshani, in a captivating seminar, highlighted the remarkable parallels between the Indian and Israeli ecosystems, brimming with potential for ground-breaking ideas and solutions. Drawing on Israel's culture of nimble and competitive start-ups, he urged Indian leaders in both the government and corporate sectors and spoke to the students about the importance of embracing this model and confronting various challenges.

The seminar transcended beyond borders, encouraging students and faculty members to envision a greener, more sustainable world. Amidst the escalating threat of climate change, Mr. Shoshani passionately motivated the audience to adopt sustainable practices and minimize plastic usage, especially disposable bottles that wreak havoc on the environment.

Underlying the significance of academic partnerships between India and Israel, the Consul General emphasized that together, the two nations could spearhead solutions to the world's most pressing challenges. The potential for collaboration and knowledge-sharing between the two countries is immense, promising a brighter and more prosperous future.

Gracing the occasion, Jio Institute's Project Director, Dr. Palak Sheth, felicitated Mr. Shoshani, expressing heartfelt gratitude for his visit. Dr. Sheth reaffirmed the institute's steadfast commitment to nurturing a sustainable and enduring relationship with Israel. The aim is to create a nurturing ecosystem that benefits students and researchers in both nations, fostering mutual growth and learning.

The event marked a significant milestone in the journey of academic relations between India and Israel. As the Jio Institute continues to pave the way for cutting-edge research and transformative education, the shared vision of both nations in addressing global challenges takes center stage.

In the spirit of collaboration and innovation, Jio Institute remains dedicated to forging enduring ties, fuelling a new era of academic synergy between India and Israel. As we look to the future, bound by the common thread of progress, we remain inspired by the potential that lies ahead - a future where knowledge transcends borders, and meaningful change knows no boundaries.