Blog
Digital Media and Marketing Communication: A Dynamic Job Market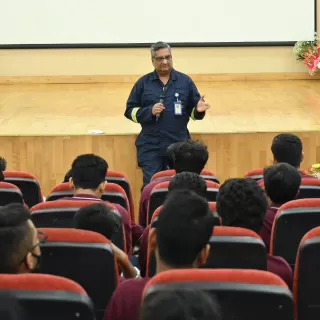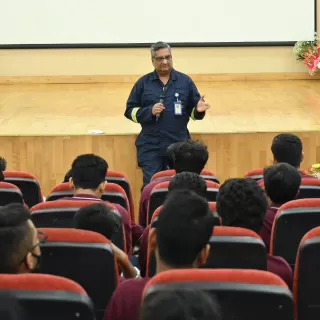 Marketing strategies in today's world have evolved significantly due to the rapid advancements in technology and everchanging consumer behaviour. A large part of the world's population now buys through their phones, which calls for creative ways of reaching out to new-age consumers. It is here that social media plays a vital role—by providing businesses with a platform to connect with their customers, build brand awareness, and promote their products and services effectively.
Nowadays, digital media marketing has become an essential part of any organization's marketing strategy. And marketing professionals who have mastered digital media communication are in huge demand as they play a critical role in helping businesses and organizations leverage the power of digital channels to engage with their target audiences.
A degree in digital media and marketing communication opens up a wide range of job prospects across different industries. Marketing Manager, Market Growth Manager, Digital Marketing Manager and Campaign Designer, Businees Analyst, Digital Advertising Specialist are among the topmost positions available. Additionally, candidates can also explore allied fields like Corporate Communications, Digital Publishing & Marketing and so forth.
The digital media marketing industry has seen tremendous growth in recent years. In India, the digital advertising market was valued at around $3.5 billion in 2020 and is expected to grow at a CAGR of 32.4% during the period of 2021–26, according to a report by ResearchAndMarkets. The industry is anticipated to maintain its growth trajectory in the upcoming years, driving the demand for trained professionals who bring a range of skills and expertise to the table.
The one-year Post Graduate Programme in Digital Media and Marketing Communication at Jio Institute is designed to train a cohort of marketeers who are equipped with the relevant knowledge and tools, from strategy development to content creation to data analysis.
The course includes, apart from the curriculum, a two-week stint at a foreign university, capstone projects, corporate visits, and workshops and lectures by some of the leading industry experts and global faculty. Students pursuing this programme will gain a deep understanding of consumer behaviour and preferences, the use of technology and data analytics, with an emphasis on creating positive customer experiences while maintaining ethical practices.
---
Read more about Post Graduate Programme in Digital Media and Marketing Communication at Jio Institute