International Admissions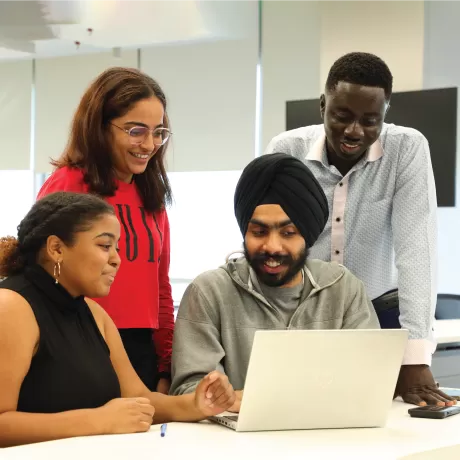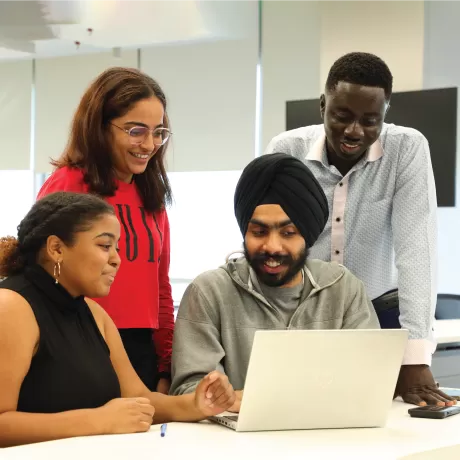 Admission Information Session
Virtual Session - 5 Apr 2023 from 7:00 p.m. to 8:00 p.m. IST
Join us for the virtual information session to know more about our PG programmes, the eligibility criteria and admissions process.
Visit our campus –  All days between 11 a.m. and 8 p.m. IST
Join us for an on-campus information session and campus tour to know more about the programmes, the eligibility criteria and admissions process.
Post Graduate Programmes and Eligibility 
PGP in Artificial Intelligence & Data Science

PGP in Digital Media & Marketing Communications

PGP in Sports Management

PGP in Journalism
---
Note - Sample paper for Jio Institute Entrance Test (JET) shall be available soon. Contact us at admissions@jioinstitute.edu.in for more information. 
Fees and Scholarship 
PGP Fee for 2023-24

The fee details for the academic year 2023-24 are as under :

PGP Fee Structure for 2023-24

Fee Structure for PG Programmes (Academic Year 2023-24)

 
Application Fee
Particulars
Amount
Remarks
Application Fee
USD 40
To be paid at the time of submission of online application form (Non-refundable)
 
Programme Fee
Particulars
Components
Amount
Remarks
Admission Fee
-
USD 315
Payable on receipt of Provisional Admission Offer
 
Fees for 1st and 2nd Quarter
Tuition Fee
UDS 3440
Payable on receipt of Final Admission Offer.
Hostel Charges
USD 1005
Mess Fee
USD 865
Other Charges*
USD 470
Total Amount Payable as First Installment
USD 5780
 
Fees for 3rd and 4th Quarter
Tuition Fee
USD 3750
Payable at the start of Quarter 3 (Jan 2024)
Hostel Charges
USD 1005
Mess Fee
USD 865
Other Charges*
USD 470
Total Amount Payable as Second Installment
USD 6090
 
Total  Fee
USD 12185
 

*Other charges include IT Services, On-Campus Medical services, Sport Facilities, Electricity charges, Gymnasium and other facilities provided to students.

Scholarship

Jio Institute believes that all deserving candidates should have the opportunity to fulfil their higher education aspirations irrespective of their financial constraints. The Institute will offer scholarships of up to 100 per cent on the tuition fees to deserving candidates. Scholarships will be awarded based on the review of individual needs as well as the Jio Institute's commitment to access and diversity. A significant number of scholarships will be available for meritorious candidates, international candidates, specially-abled candidates, etc.

Cancellation and Refunds

Application fee is non-refundable.
Admission fee and applicable taxes are non-refundable.
First installment and applicable taxes will be refunded completely, if such a request is received on or before June 1, 2023.
Second installment and applicable taxes are non-refundable.
In case of extenuating circumstances, all deductions may be waived by the competent authorities on compassionate grounds.

One Time Charges/Deposits

#
Particulars
Amount
1
One Time Security Deposit (Interest free, refundable at the end of academic year and subject to any applicable recoveries)
USD 125
2
One Time Alumni Fee (Transferable to Alumni Association Fund)
USD 190
Above one time charges/deposits are to be paid along with first installment (Fees for 1st and 2nd quarter)

Other Estimated Expenses for PGP

#
Particulars
Approximate Amount
1
Books (As per actuals)
USD 250
2
Laptop (As per actuals)
USD 940
Note: These are only indicative figures and may vary based on student choices, to be incurred directly by the students on actual basis.

Additional expenses towards Study Abroad Module : 

Students will also travel overseas for a Study Abroad Module of two weeks duration at one of the globally reputed universities abroad. 
For this purpose, Jio Institute will cover expenses towards course fee, accommodation charges, industry visits, cultural immersion, etc. 
Students will have to bear expenses towards air fare, visa charges, insurance (on actuals), and meal expenses.

Refund and Cancellation Policy

Prospective applicants and students are requested to read the Refund & Cancellation Policy for more information.
Admission Process

Further details about admission process 
Key Dates for PGP Batch of 2023-24
 
Round 1
Round 2
Applications Open
Dec 15, 2022
Feb 1, 2023
Last date to Apply
Jan 31, 2023
Apr 30, 2023
Programme Begins
Jun 15, 2023
PGP 2022-23 Founding Batch Statistics

Work Experience (average)
4 years

Student Age (average)
26 years

Global representation
4 countries (excluding India)