Holistic Learning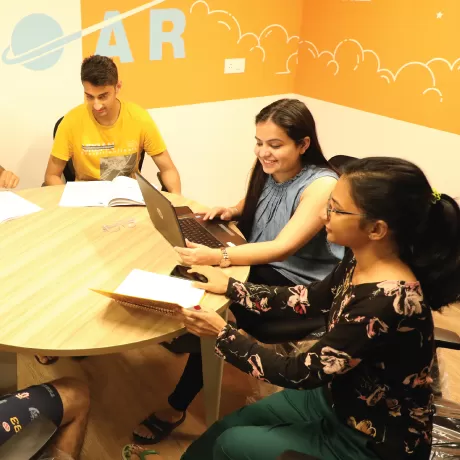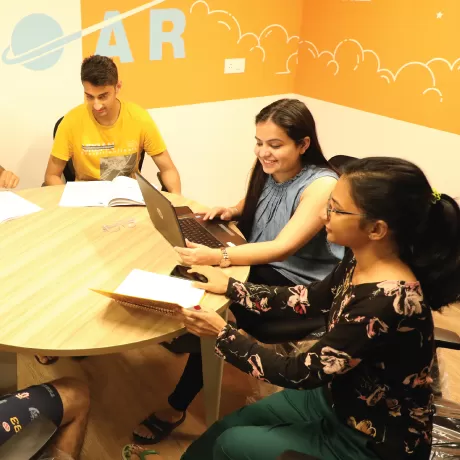 Critical Thinking
Students will learn to explore, connect, and evaluate ideas, make logical connections between concepts, and arrive at informed conclusions and opinions. They will also be able to develop frameworks or mental models that can be applied to a range of problems.
Design Thinking
Students will develop a problem-solving mindset and inculcate skills of ideation and prototyping through design thinking. They will learn to apply design thinking methodology to real-world problems and develop viable solutions to user challenges using an approach that fosters creativity and innovation.
Digital Thinking
These skills will allow students to develop capabilities to formulate technology-driven solutions to real-world problems. Students will hone their ability to use a variety of digital technologies in different spaces, places and situations.
Leadership Development
Students will gain leadership skills to succinctly and effectively drive a team. They will learn to collaborate with individuals from varied backgrounds, work effectively in a team, delegate tasks successfully and manage timelines. They will also learn strategies for reflecting on and enhancing their own leadership skills.
Understanding Research
Students will develop specialized skills related to quantitative methods, research design, and evaluation that can be applied to multiple problem statements. As a result, students will be able to design a research study from inception to the final report.
Communication Skills
These skills will enable students to express ideas effectively in written, oral or visual formats and show proficiency in clear and concise communication. Students will learn to engage, discuss, and present information constructively and strategically utilizing diverse communication styles.
India Connect
Students will develop an understanding of India-specific local and national issues. They will integrate their knowledge from across various disciplines and sources to address these issues and envision solutions.
Entrepreneurship
Students will gain exposure to various challenges faced by entrepreneurs and build skills to effectively address business management, strategy, financial accounting and people management, among other skills.