Library & Information Science
Designing Digitally Robust Research Libraries for the 21st Century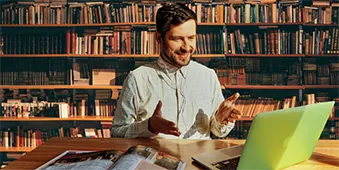 In synergy with the Government of India's Digital India initiative - the Jio Digital Library is envisioned as a platform to provide access to the best information and resources using advanced digital infrastructure. The library will not only be accessible to the Jio Institute community (i.e., faculty, students and alumni) but also to a wide range of global universities, colleges, research institutes, museums, galleries and archives. The vision for the next 15 years is to ensure that the library is accessible to the global community of scholars to fulfil their aspiration to address the complex global and national challenges.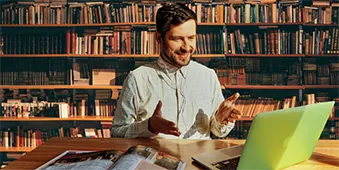 Upcoming Sessions
05 Apr 2021 - 09 Apr 2021
Key Benefits
The Jio Digital Library will be a prototype and model institution with new methods and thoughts, and testing these prototypes in collaboration with Stanford Libraries.
Creating an organization that might produce new models of research, interdisciplinary work, team work, teaching and learning that will be useful to India and the rest of the world.
Creating teams of equals but with discrete specialties that will work collaboratively to help in the advancement of new developments at their institutions.
Anticipating and stimulating the needs of researchers, teachers, and lifelong learners to build a comprehensive and organized curriculum.
Advancing digital libraries by rapidly prototyping services in support of remote instructions by way of e-collections, e-reserves and digitization services in a seamless manner to our clients.
Need and necessity to shift to the 21st Century Library and adopting the Blue Ocean Methodology to develop the 21st Century Strategy for the Library.
Who Should Attend?
The programme is ideal for professionals who have knowledge and interest in Library Science. This programme aims to build the management, organizational and preservation skills of the candidate. This programme enables the candidates to organize information, which involves classification, cataloguing, recording and maintenance of manuscripts and books.
Future of Digital Libraries: Case Study of Stanford University
Session Description
Due to COVID-19 pandemic in 2020, the Stanford University shutdown completely on 13th March 2020 until months later. This caused a break and rupture in research and learning.
Provided logistical support and discovery support for specimen collection used especially in teaching. For the specimen collection, maps have been one of the most helpful factors. Maps were used as carries and links to information and showed historical development of conception of space
Stanford library has also seen the rise of (apart from the use and necessity of digitalization) the use of librarian archival sciences in support of providing access to the specimen collections generated over decades.
Developed new methodologies and new possibilities for sharing and collaboration which led to new interpretations of cultural artefacts and documents.
Jio Institute Library is investing in special collections. First, 'History of Mumbai from the 1900s' which will trace down the period of development from the British Raj to the Independence of India. This resulted in flourishment of teaching, science, religion, economics, politics, and world trade. This will reflect as a model for debate, improvement, and examination of other major cities and rural areas of India.
Speakers
Dr. Michael Keller
Chief Advisor, Jio Institute Digital Library | Vice Provost and Ida M. Green University Librarian, Director of Academic Information Resources, Stanford University, USA
ILS Implementation – Folio: "The Future of Libraries is Open"
Session Description
The inception of Index Data, a software company specializing in creating innovative products and tools for the library ecosystem, in 1994- known for open source library tools like YAZ, Zebra, Pazpar2 and core FOLIO platform.
Starting a conversation about the scope of library technologies to do for the Libraries in India and the flexibility of these technologies in addressing the challenges that Libraries face.
The engagement in the FOLIO community in India- organise a sense of excellence, encourage the formation of the ecosystem of service providers based in India, establish collaboration, and vision innovation in the new development.

Speakers
Sebastian Hammer
Co-founder and President, Index Data, USA
Discovery Systems – EBSCO
Session Description
EBSCO does public and personal usability studies every year. The personal usability studies are generally carried out to test a new product or iterating on new features of an existing product.
Patrons are focused on the skimming, scanning, and efficiently-seeking research. The patrons generally want a brief information and a clear call out of the publication and author.
Majority of users (about 71%) conduct basic searches. Advanced searches are considered a method for increased relevance, currency, and combinations.
Speakers
Mike MacKinnon
Director of SaaS & Partner Management, Asia & Oceania, EBSCO Information Services, USA
Platform for Open Discovery (POD) project of some of the Ivy+ libraries to create a platform for open discovery that positions data reuse and service integration as strategic priorities: Case study of Stanford
Session Description
The Ivy Plus Libraries is a voluntary reunion of 8 traditional Ivy Leagues Institutions (Harvard, Yale,Princeton, Dartmouth, Columbia, Cornell, the University of Pennsylvania, and Brown) and 5 private research Universities in the U.S. including Stanford University, University of Chicago, Duke, MIT, and Johns Hopkins University. All 13 institutions, collectively, hold more than 90 million titles. Ivy Plus Libraries have developed BorrowDirect which provides extremely high value and deeply appreciated access to one another's collections
To resolve to the data problem, the Ivy Plus came up with Platform for Open Discovery (POD)
Speakers
Tom Cramer
Associate University Librarian, Director of Digital Library Systems and Services & Chief Technology Strategist, Stanford Libraries, USA
Artificial Intelligence in Libraries: Case study of National Library of Norway
Session Description
National Library of Norway (NLN) is one of the major libraries in Norway and thus hold on to various text in form of all media such as books, newspaper, journals, radio, television, and movies. The library has also digitized most Norwegian literature, more than 50% of newspapers and many journals. The library also has a defined AI-Lab.
Basic object model in digital libraries consists of content such as pictures, books, journals, etc. and ample amount of metadata produced by hand over the decades. Based on this general object model, services like search access context are built. However, AI enriched object models will have AI metadata and AI functionality.
In the field of AI, a model is a software based on mathematics and statistics trained on data to perform according to pre-defined measures. The content in these models is represented as mathematical vectors in multi-dimensional vector space.

Speakers
Svein Arne Brygfjeld
Head of NB AI Lab, National Library of Norway, Norway
Libraries, Discovery and the Catalog: Scale, Workflow and Attention
Session Description
Shift of information from print to digitalization. The context of information (i.e. newspapers, journals, books) was predominantly in print format which has changed to electronic format. The digitization of this information has become default to print.
The distribution of this information has digitized over the years.
The paradox in the realm of libraries is that resources were scarce and attention was abundant but now resources are abundant and attention has become scarce.
Speakers
Dr. M.G Sreekumar
Director Libraries, Jio Institute | Former Chief Librarian & Adjunct Professor, IIM-Kozhikode (IIMK)
Thematic Pathways on the Web: IIIF annotations of manuscripts from the Vatican collections (Case study)
Session Description
The IIIF presentation API provides a model for describing digital representations of objects. It is a format for software- viewing tools, annotation clients, web sites- to consume and render the objects and any other associated content in the form of annotations.
The job of the API is to get the content of the work (for example the pages of a book, paintings, etc.) to a point where human can interact with it in a logical way- to view it, read it, annotate it, and mix it up with other things if they want.
A manifest could be used to generate the webpage of the object. It could also be used as a source material in the creation of a new manifest.
Speakers
Dr. Paola Manoni
Head of Coordination of IT Services , Vatican Library, Vatican City
Accentuating User Experience (UX) in Academic Libraries through Technology - A Practical approach
Session Description
Librarians' ability to discover user interests and their experiences can greatly help libraries to align and engage users using more appropriate technology, collaboration, and face-to-face interaction.
UX is motivated by a call to actively pay close attention to users' unique and distinctive requirements, which allows libraries to more effectively design services for their communities.
The online presence and the technology applications in the library are as important as the library's physical infrastructure and resources.
Speakers
Giridhar Kunkur
Librarian and Unit Chief, Publications & Media Relations Birla Institute of Technology & Science, Pilani, India
The Learning spaces and Future of Libraries/ Library Buildings: Case study of restoration and upgradation of Vikram Sarabhai Library, IIM Ahmedabad
Session Description
One of the important factors, among the debating points under restoration and upgradation of libraries is retaining space that libraries operate from. In spite of this, Vikram Sarabhai Library restoration project led to an increase in the space for the library.
Presently, the restored library is housed in a building with 50,000 sq. ft. spread over 5 floors.
One of the main reasons for the increase in space is the acknowledgement of the function of libraries in providing access to information resources, print as well as digital, to its users.
Speakers
Dr. Hiral Patel
Deputy Librarian, Vikram Sarabhai Library, IIM Ahmedabad, India
Share Virtual Discovery Environment (Share-VDE): Case Study from Italy /Concept-based Searches: Yewno Discovery Tool
Session Description
As described by Tim Berners Lee in 2006, "The Semantic Web isn't just about putting data on the web. It is about making links, so that a person or machine can explore the web of data. With linked data, when you have some of it, you can find other, related, data." Thus, Linked Data is very popular across web communities spread over many different domains and it also possesses enormous potential for libraries.
The Share-VDE has collaborations and connections within the library community like Library of Congress, BIBFRAME adopters, IFLA, LD4P, OCLC, and FOLIO. The Share-VDE also has connections extended across sister projects such as Share-VDE, Share Catalogue, Share-Music, Kubikat-LOD, Parsifal, PCC data pool, and Ancient books. The project also has connections with wider web communities.
One of the most interesting results of the project is community engagement (extended, homogeneous, and mixed). The project has shown the ability of creating a wireless community where the project collaborates with the heterogeneous initiatives and institutions in the library domain.

Speakers
Michele Casalini
Managing Director, Casalini Libri, Italy
Programme Leadership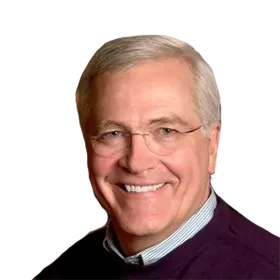 Dr. Michael Keller
Chief Advisor, Jio Institute Digital Library | Vice Provost and Ida M. Green University Librarian, Director of Academic Information Resources, Stanford University, USA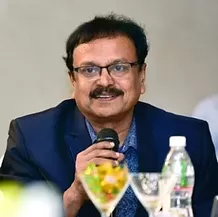 Dr. M.G Sreekumar
Director Libraries, Jio Institute | Former Chief Librarian & Adjunct Professor, IIM-Kozhikode (IIMK)
Faculty and Advisors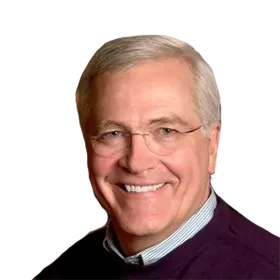 Dr. Michael Keller
Chief Advisor, Jio Institute Digital Library | Vice Provost and Ida M. Green University Librarian, Director of Academic Information Resources, Stanford University, USA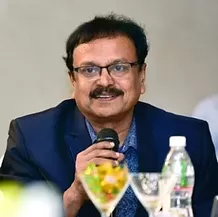 Dr. M.G Sreekumar
Director Libraries, Jio Institute | Former Chief Librarian & Adjunct Professor, IIM-Kozhikode (IIMK)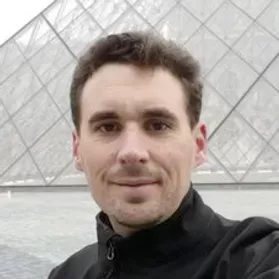 Tom Cramer
Associate University Librarian, Director of Digital Library Systems and Services & Chief Technology Strategist, Stanford Libraries, USA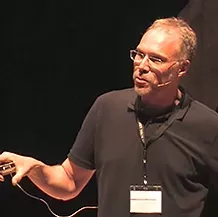 Sebastian Hammer
Co-founder and President, Index Data, USA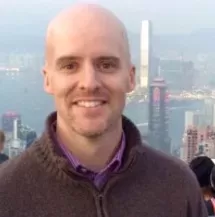 Mike MacKinnon
Director of SaaS & Partner Management, Asia & Oceania, EBSCO Information Services, USA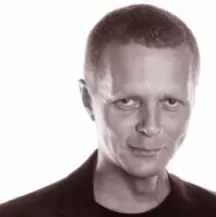 Svein Arne Brygfjeld
Head of NB AI Lab, National Library of Norway, Norway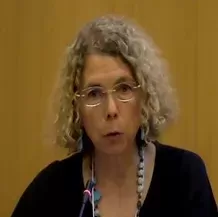 Dr. Paola Manoni
Head of Coordination of IT Services , Vatican Library, Vatican City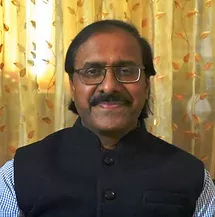 Giridhar Kunkur
Librarian and Unit Chief, Publications & Media Relations Birla Institute of Technology & Science, Pilani, India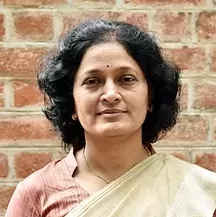 Dr. Hiral Patel
Deputy Librarian, Vikram Sarabhai Library, IIM Ahmedabad, India
Michele Casalini
Managing Director, Casalini Libri, Italy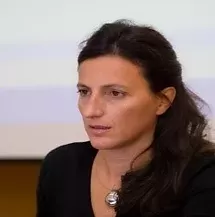 Tiziana Possemato
Director, @Cult & Chief Information Officer, Casalini Libri, Italy