Digital Media & Marketing Communications
Storytelling Mastery: Dr Melanie Green's Insights on Media Impact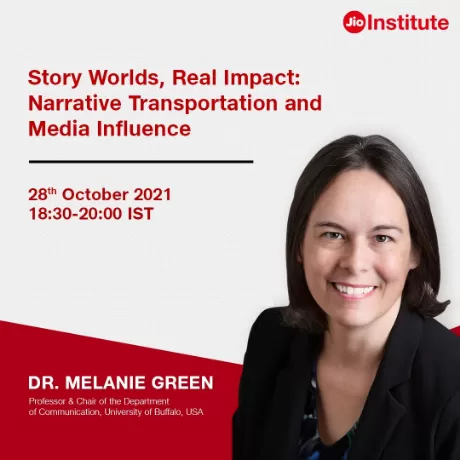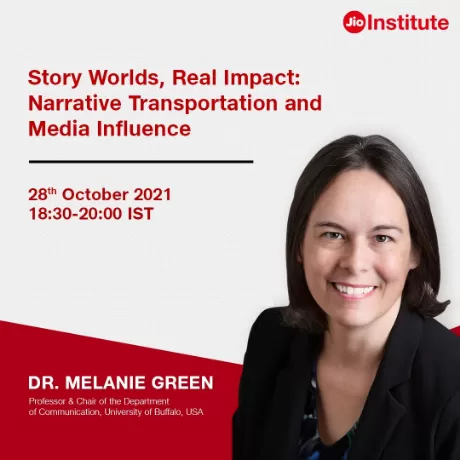 28 Oct 2021 18:30 - 20:00 (IST)
{ "name":"Storytelling Mastery: Dr Melanie Green's Insights on Media Impact", "startDate":"01-14-2022", "endDate":"01-18-2022", "startTime":"10:15", "endTime":"23:30", "description":"Storytelling Mastery: Dr Melanie Green's Insights on Media Impact", "options":[ "Apple", "Google", "iCal", "Microsoft365", "Outlook.com", "Yahoo" ], "trigger":"click", "custom_date":"10-28-2021 / 10-28-2021", "custom_time":"18:30 - 20:00", "timeZone":"Asia/Kolkata" }
Speakers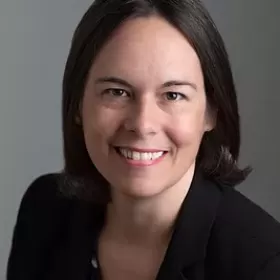 Dr. Melanie Green
Professor & Chair of the Department of Communication, University at Buffalo, USA
Introduction
Narratives or stories are a fundamental form of communication: authors create imagined worlds that are brought to life in the minds of readers or viewers, and individuals can also share stories of real events. Although media narratives are often associated with entertainment, narrative messages are regularly used for persuasive and motivational purposes in marketing, health communication, and social issue messaging. These messages are most effective when audiences become immersed or transported into the narrative world. Transporting narratives can have effects beyond the immediate enjoyment of entering a narrative world; stories (even fictional ones) can also lead to changes in real world attitudes, beliefs, and behaviours.
In order to learn more about these issues, we would like to invite you to this interactive and informative masterclass on:
Story Worlds, Real Impact: Narrative Transportation and Media Influence by Dr. Melanie Green
This masterclass will describe some of the psychological processes underlying the effects of these mediated messages, highlighting the role of affective or emotional responses. Finally, it will discuss current directions in narrative persuasion research.
What Will You Learn?
How stories can be used for persuasion in areas such as health and consumer behaviour.
The psychology of why media stories are persuasive.
Audience differences that may make stories more or less persuasive.
Who Should Attend?
Media & Entertainment Professionals Advertising Professionals
New age storytellers' and screenwriters
New age Digital Marketers
Consumer insights Professionals
Marketing Communications Enthusiasts
Digital Media & Technology Consultants