Re-imagining Higher Education in a Post Pandemic world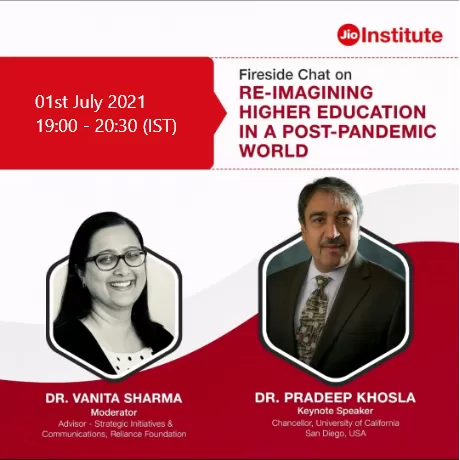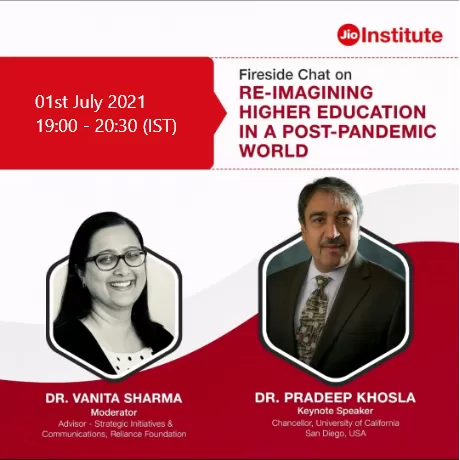 01 Jul 2021 19:00 - 20:30 (IST)
{ "name":"Re-imagining Higher Education in a Post Pandemic world", "startDate":"01-14-2022", "endDate":"01-18-2022", "startTime":"10:15", "endTime":"23:30", "description":"Re-imagining Higher Education in a Post Pandemic world", "options":[ "Apple", "Google", "iCal", "Microsoft365", "Outlook.com", "Yahoo" ], "trigger":"click", "custom_date":"07-01-2021 / 07-01-2021", "custom_time":"19:00 - 20:30", "timeZone":"Asia/Kolkata" }
Speakers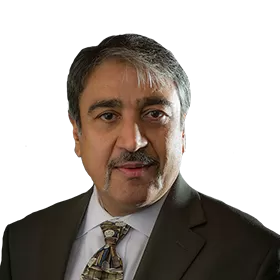 Dr. Pradeep Khosla
Chancellor, University of California, San Diego, USA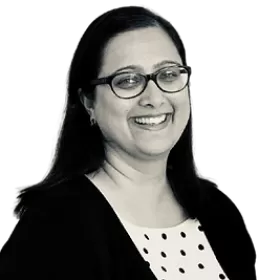 Dr. Vanita Sharma
Advisor- Strategic Initiatives, Reliance Foundation
Introduction
The effects of the ongoing COVID-19 pandemic have been evident across geographies and sectors. It has already led to an evolved way of living, learning, working and even interacting with each other. While the complete implications of the pandemic will only unfold in the future, some key opportunities and challenges for higher education in a post-pandemic world are already emerging.
Over the last year, higher education systems across the world have had to deal with hitherto unforeseen issues like starting routine academic sessions, re-imagining pedagogy, completing the syllabus, conducting examinations, managing finances, curtailed job opportunities as well as challenges caused by the digital divide.
However, there have also been positives. Most notably, the scale and speed of digital adoption has accelerated significantly, as most higher education institutions have swiftly switched to remote learning. On one hand, this has led to exponential growth of ed-tech platforms both in individual and institutional capacities, as well as providing new opportunities for learning and collaboration. On the other, it has presented new challenges of access, measuring learning outcomes and striving towards educational equity. As we look ahead to a post-pandemic world, it is important to understand current dynamics, explore different pathways and ably strategize to ensure a sustainable and equitable higher education ecosystem.
The conversation will focus on the following themes:
Increased adoption of digital learning in higher education institutions
Economic impact of the pandemic on higher education institutes
Ensuring education equity irrespective of recent socio-economic turmoil
An opportunity to reform the Indian higher education system
Re-thinking higher education in the post pandemic job market
During the session, we will explore some of the key emerging trends in India and globally which show the possibilities for how we can re-imagine higher education in the future.
Who Should Attend?
Leaders in Education
Institution builders
Education policy-makers
Faculty members
Students
Research and Development Professionals
Industry Learning and Development Professionals
Ed-tech Professionals