Executive Education
Masterclass on What Great School Leaders Do (and Don't Do!)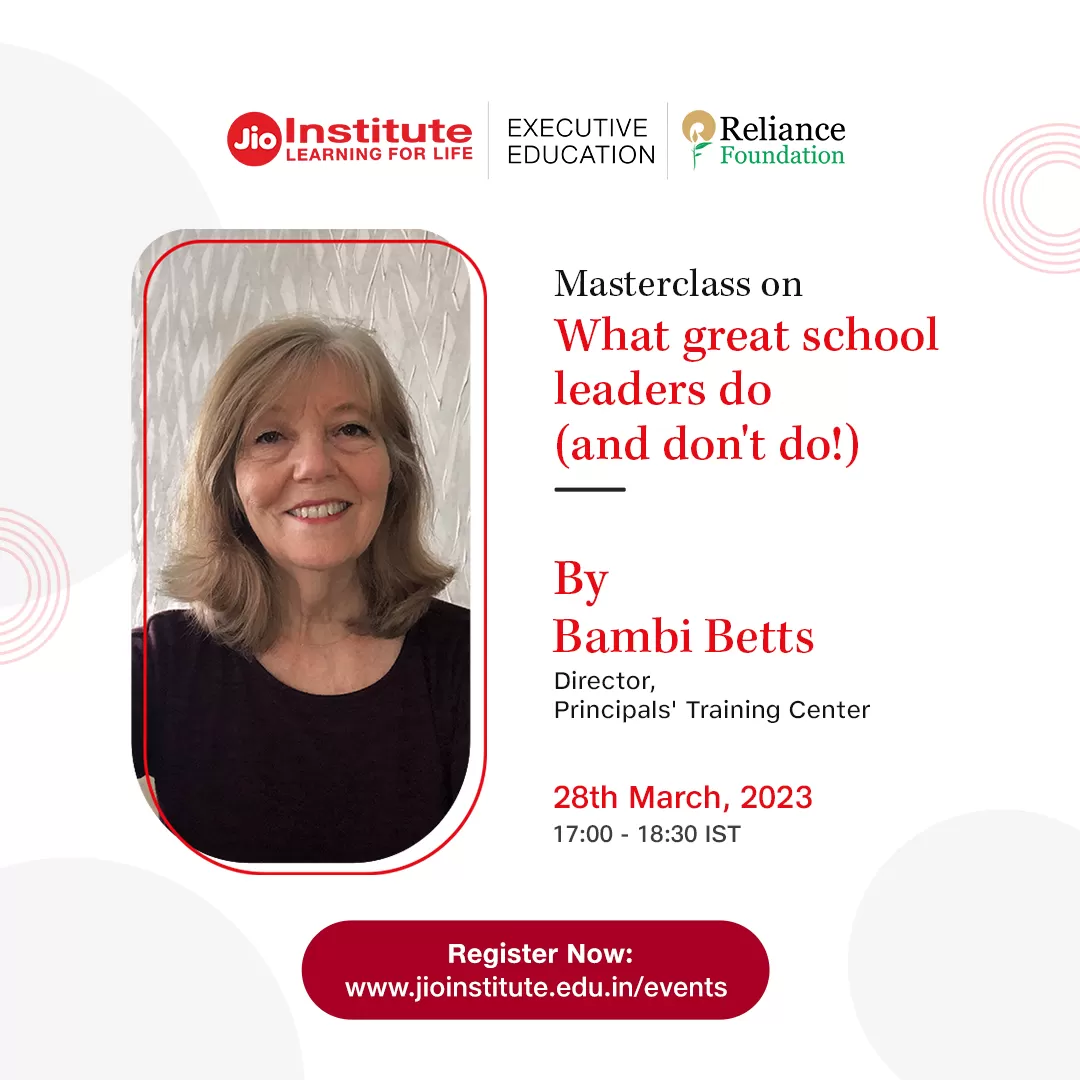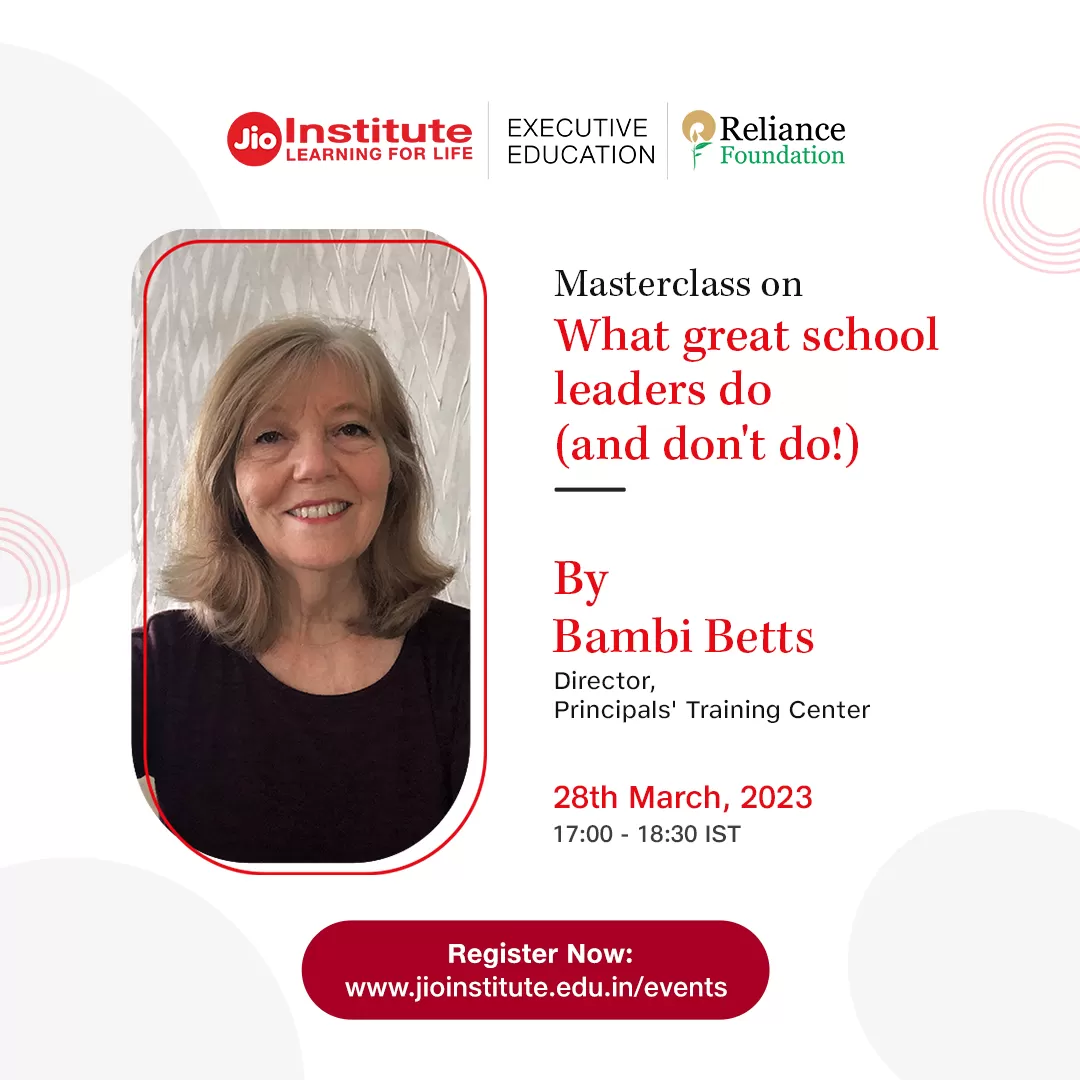 28 Mar 2023 17:00 - 18:30 (IST)
{ "name":"Masterclass on What Great School Leaders Do (and Don't Do!)", "startDate":"01-14-2022", "endDate":"01-18-2022", "startTime":"10:15", "endTime":"23:30", "description":"Masterclass on What Great School Leaders Do (and Don't Do!)", "options":[ "Apple", "Google", "iCal", "Microsoft365", "Outlook.com", "Yahoo" ], "trigger":"click", "custom_date":"03-28-2023 / 03-28-2023", "custom_time":"17:00 - 18:30", "timeZone":"Asia/Kolkata" }
Speakers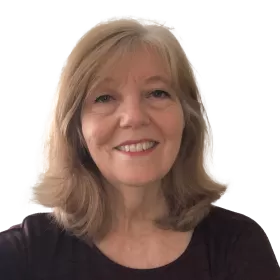 Bambi Betts
Executive Director, Principals' Training Center
Introduction
Jio Institute and Reliance Foundation presents an initiative for capacity building for school teachers, principals and educational leaders. As part of this initiative following masterclass is arranged Masterclass on What great school leaders do (and don't do!) by Bambi Betts.

All of us in education want to make a difference. We want the learners in our charge to achieve deep and enduring learning. We know teachers can make a difference- a huge difference.

But what about school leaders? Can they make a difference to learning?

Recent formal research along with informal accounts from thousands of school leaders strongly suggest that school leaders CAN and DO positively influence student learning.

In this brief session we will explore 4-5 of the highest leverage strategies, actions and behaviours that emerge from the research and distinguish impactful school leaders.

We will explore proactive strategies and, just as importantly, what great school leaders DON'T do to achieve more and better for all the students in their charge. Join us!
What Will You Learn?
School leaders can have consequential influence on student learning
High impact leadership strategies including aspects of:

Curriculum
Assessment practices
Instructional practice
Organizational design

A few DON'TS!