The Digital Library of the Future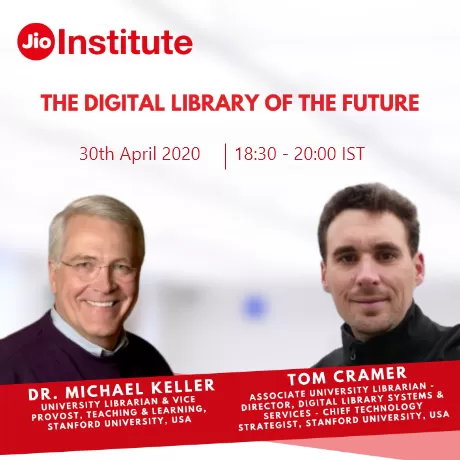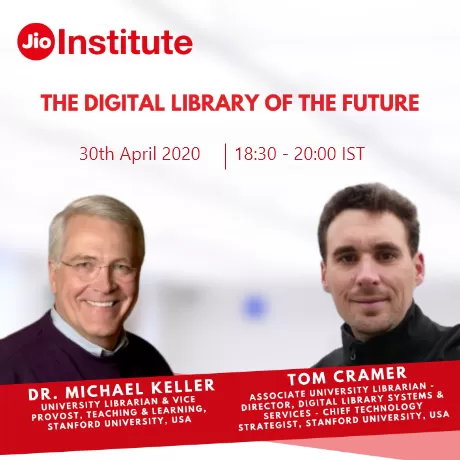 30 Apr 2020 18:30 - 20:00 (IST)
{ "name":"The Digital Library of the Future ", "startDate":"01-14-2022", "endDate":"01-18-2022", "startTime":"10:15", "endTime":"23:30", "description":"The Digital Library of the Future ", "options":[ "Apple", "Google", "iCal", "Microsoft365", "Outlook.com", "Yahoo" ], "trigger":"click", "custom_date":"04-30-2020 / 04-30-2020", "custom_time":"18:30 - 20:00", "timeZone":"Asia/Kolkata" }
Speakers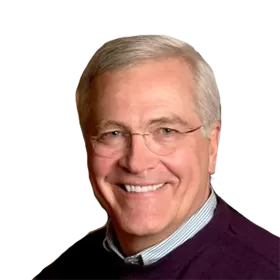 Dr. Michael Keller
Chief Advisor, Jio Institute Digital Library | Vice Provost and Ida M. Green University Librarian, Director of Academic Information Resources, Stanford University, USA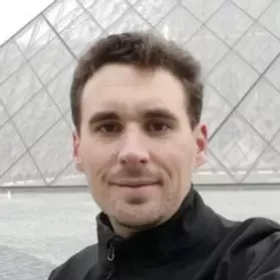 Tom Cramer
Associate University Librarian, Director of Digital Library Systems and Services & Chief Technology Strategist, Stanford Libraries, USA
Introduction
The role of digital libraries in advanced research and education has increased in importance and functionality in recent years. The relevance and usage of digital libraries will continue to grow in coming years with advancements in technology, allowing for greater ease in knowledge sharing and giving an impetus to academic scholarship.
Jio Institute in collaboration with Stanford University conducted a webinar, Digital Libraries of the Future on 30 April, 2020. It was helmed by Dr. Michael Keller, Chief Librarian and Vice Provost of Stanford University and Tom Cramer, Director Digital Library Systems and Services at Stanford University.
The webinar was attended by 1505 librarians, information experts and other academicians. Using Stanford Digital Library as a focal point, Dr. Keller and Cramer focused on the significance and trends of digital libraries, the importance of collaborations and key functional features of Stanford Digital Library.
Dr. Keller and Cramer, are supporting and directing Jio Institute to build the Jio Digital Library, which will be launched along with its academic program. The role of Jio Library will be knowledge creation, knowledge dissemination and knowledge certification. Jio institute also aims to create special collections and archives reflecting the arts, culture and heritage of India.