Building a Research University in an Innovation Ecosystem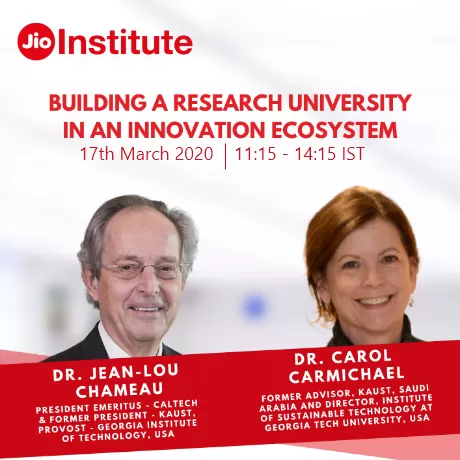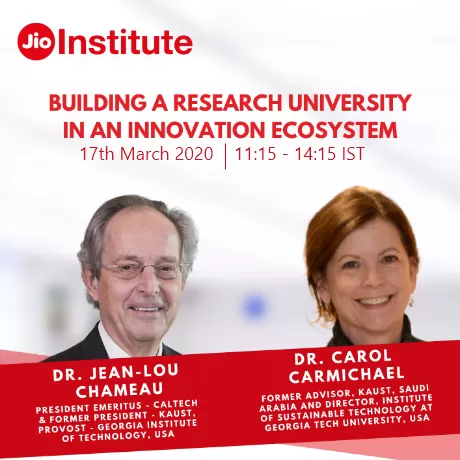 14 Nov 2019 16:00 - 18:00 (IST)
{ "name":"Building a Research University in an Innovation Ecosystem", "startDate":"01-14-2022", "endDate":"01-18-2022", "startTime":"10:15", "endTime":"23:30", "description":"Building a Research University in an Innovation Ecosystem", "options":[ "Apple", "Google", "iCal", "Microsoft365", "Outlook.com", "Yahoo" ], "trigger":"click", "custom_date":"11-14-2019 / 11-14-2019", "custom_time":"16:00 - 18:00", "timeZone":"Asia/Kolkata" }
Speakers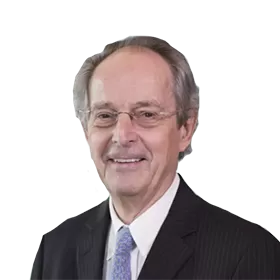 Dr. Jean-Lou Chameau
President Emeritus, California Institute of Technology, USA | Former President, KAUST, Saudi Arabia | Former Provost, Georgia Institute of Technology, USA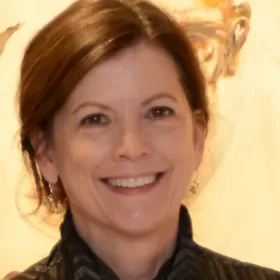 Dr. Carol Carmichael
Former Advisor, KAUST, Saudi Arabia and Director, Institute of Sustainable Technology at Georgia Tech University, USA
Introduction
Relevant and robust research mechanisms are pivotal for the success of higher education ecosystems. A major reason for the absence of Indian higher education institutions (HEIs) in the top echelons of university rankings is the lack of quality research output – a key metric to determine rankings. As per the SCImago database (1996-2018), India ranks ninth in terms of overall research output. However, India's Hirsch index* of 570 pales in comparison to USA (2222), Germany (1203) and even Japan (967). A thriving research ecosystem not just benefits the host university but substantially contributes to the economic and social development of the region. In the long run, these universities become indispensable contributors to the overall growth trajectory of the nation.
Thus, it becomes essential for any new HEI to focus on its research culture and systems. Accordingly, Jio Institute (JI) in the lead up to its launch organized a talk by Dr. Jean – Lou Chameau, Former President, California Institute of Technology, USA and Dr. Carol Carmichael, Former Advisor, KAUST, Saudi Arabia and Former Director, Institute of Sustainable Technology at Georgia Tech University, USA on November 14, 2019 at the Oberoi Hotel, Mumbai. At the outset, Dr. Chameau outlined the a few characteristics pivotal to the holistic development of a research University namely:
In addition to educating people, research universities over time build a successful innovation ecosystem.
Research Universities are successful in part because of other institutions in the area. It is always part of a larger ecosystem.
These universities must exhibit a commitment to excellence and a discipline to focus. This must manifest through careful recruitment across domains and tough decisions when required.
An appropriate balance must be found between curiosity-driven research on one hand and goal oriented research on the other. In addition, such universities must have the wherewithal to successfully transition between the two.
Must be able to identify young faculty members who are driven by ideas and can consistently compete with themselves.
Engage young people to do research activities at the earliest.
The talk was followed with a discussion that included deans, principals, professors as well as doctoral researchers from different HEIs and research across Mumbai.