Building Brands in the Digital Age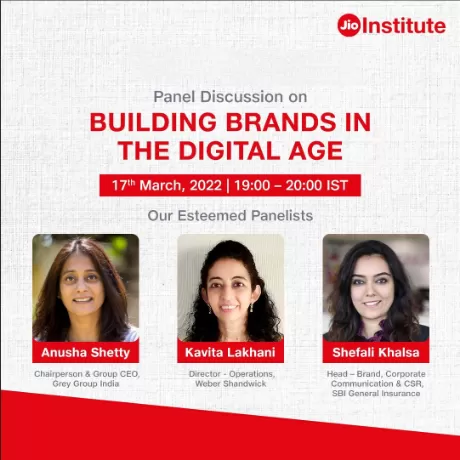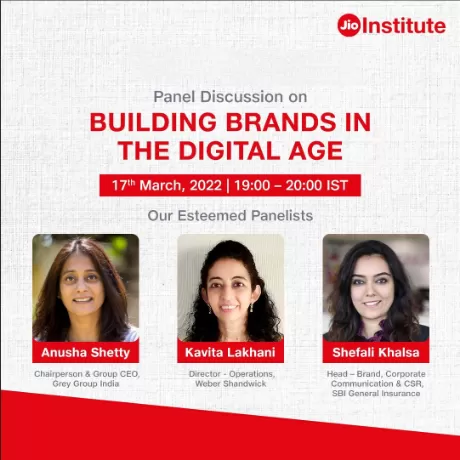 17 Mar 2022 19:00 - 20:00 (IST)
{ "name":"Building Brands in the Digital Age", "startDate":"01-14-2022", "endDate":"01-18-2022", "startTime":"10:15", "endTime":"23:30", "description":"Building Brands in the Digital Age", "options":[ "Apple", "Google", "iCal", "Microsoft365", "Outlook.com", "Yahoo" ], "trigger":"click", "custom_date":"03-17-2022 / 03-17-2022", "custom_time":"19:00 - 20:00", "timeZone":"Asia/Kolkata" }
Speakers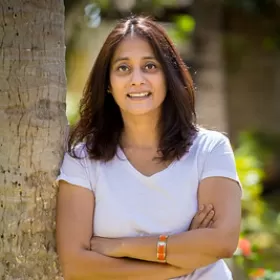 Anusha Shetty
Chairperson & Group CEO, Grey Group India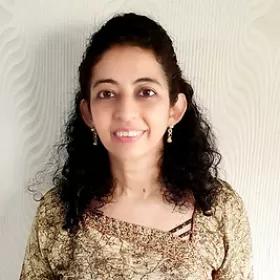 Kavita Lakhani
Director - Operations, Weber Shandwick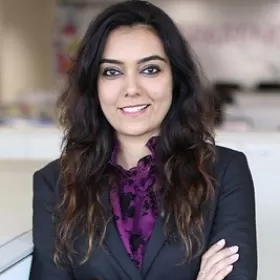 Shefali Khalsa
Head – Brand, Corporate Communication & CSR, SBI General Insurance
Introduction
The rapid adoption of internet coupled with increasing network speeds have had a profound impact on individuals and industry. One area where it has fundamentally changed businesses is the business of building brands. Gone are the days when companies used a mass broadcast via print or TV to build brand awareness, followed by promotions at the purchase point to encourage sales. The consumer touch points in the 'awareness-evaluation-purchase-advocacy' cycle have changed dramatically, both in number and nature. For instance, post purchase customer advocacy in e-commerce portals have become an important factor in how brand perception is built.
Such far reaching changes have necessitated a change in approach in terms of how marketing content is created, how they reach customers through new channels, and how they are consumed. Organizations that have adapted to this paradigm shift are outmanoeuvring those competitors who are still viewing the new reality with old lens.
In this session, three successful women leaders share their experience of helping organizations make this transition, the new way of building brands, and future changes that they foresee. You will get to learn from experts on how brands and agencies are evolving to engage with customers in ever changing ways.
What Will You Learn?
Possibilities and probabilities in the world of sport.
The impact on the business of sport in India.
Learn from experts on how brands and agencies are evolving their engagement strategies.
Who Should Attend?
Media & Entertainment Professionals
Advertising Professionals
New Age Digital Marketers
Consumer insights Professionals
Marketing Communications Enthusiasts
Digital Media & Technology Consultants