Digital Media & Marketing Communications
Branding in a Changing Socio-Cultural Landscape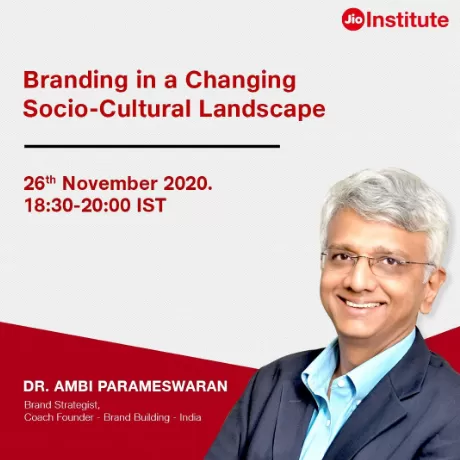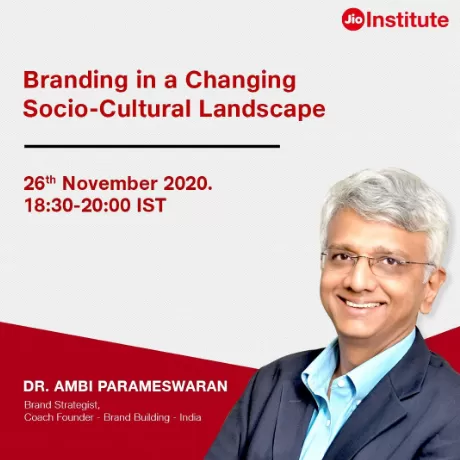 26 Nov 2020 18:30 - 20:00 (IST)
{ "name":"Branding in a Changing Socio-Cultural Landscape", "startDate":"01-14-2022", "endDate":"01-18-2022", "startTime":"10:15", "endTime":"23:30", "description":"Branding in a Changing Socio-Cultural Landscape", "options":[ "Apple", "Google", "iCal", "Microsoft365", "Outlook.com", "Yahoo" ], "trigger":"click", "custom_date":"11-26-2020 / 11-26-2020", "custom_time":"18:30 - 20:00", "timeZone":"Asia/Kolkata" }
Speakers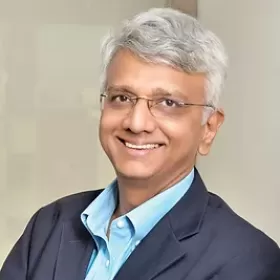 Dr. Ambi Parameswaran
Brand Strategist / Coach;
Founder - Brand Building - India
Introduction
Societal changes are reflected in all elements of popular culture like movies, books, music, television etc. and often advertising is a good reflection of this changing society, and its relationships. Media captures these changes through content and brands reflect these changes through various narratives they create to engage, involve and motivate their consumers.
As part of Jio Institute's upcoming programme on Digital Media and Marketing Communications, we would like to invite you to an interactive and informative masterclass on:
Branding in a Changing Socio-Cultural Landscape by Dr. Ambi Parameswaran
The Masterclass will take the attendee through an array of old and new advertising to bring alive the idea that brand advertising is indeed a great reflection of the society we live in. This session will also explore how Indian society has changed by examining different brand narratives and shall pose questions on the changes we can expect in the future, the socio-cultural waves that some brands have managed to ride to find success and more.
What Will You Learn?
Understand the changes happening in society and how brands reflect these changes
What are socio- cultural changes and how do they affect the market trends
Importance of understanding societal change for brand building
Popular culture and advertising narratives in changing times
Much more.
Who Should Attend?
Young Professionals
Brand Managers
Media & Communications Professionals
Project Leaders and Managers
Consultants and Educators
Entrepreneurs
Branding Enthusiasts
Sales and Marketing Leaders
Anyone interested in learning about media communications, brand marketing and advertising.