Postdoctoral Fellowships for Computer Vision in Medical Imaging (CVMI)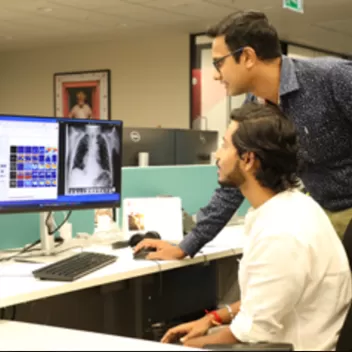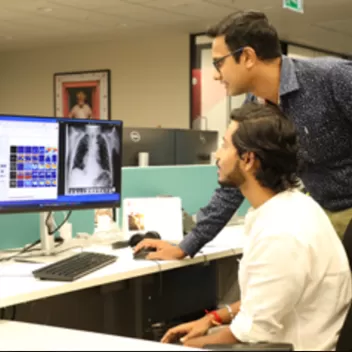 Overview
Jio Institute is seeking a highly motivated post-doctoral fellow at Artificial Intelligence & Data Science (AI&DS) department, Jio Institute, Navi Mumbai, India. This is a highly exciting opportunity to work at a new lab being setting up at Jio Institute as part of the AI for all program. The candidate will be engaged in innovative and real-world impactful highly interdisciplinary areas of AI, computer vision, and healthcare imaging research for a project on developing novel computational methods for health data analytics and quantitative imaging.
The candidate will have a unique opportunity to collaborate and work with a diverse group of multidisciplinary researchers from Jio Institute, and Reliance
Eligibility
The ideal candidate must have a doctoral degree in Computer Sc. & Engineering, Electrical and Electronics engineering, applied mathematics, biomedical engineering, or related fields. Demonstrated experience in at least two or more of the following fields is required: machine learning, computer vision, image segmentation, image co-registration, image processing, multivariate statistical modelling, optimization, medical imaging or related fields.
The candidate should be proficient in at least one programming language (e.g., Python, MATLAB, C++). Experience in GPU programming and conducting an objective assessment of image analysis studies will be advantageous.
Application Process
Interested individuals should send a CV, complete publication list, PDF version of the best three papers, and a brief statement of research goals in a single email to sudipta1.roy@jioinstitute.edu.in
A committee of experts will evaluate the applications and choose a pool of shortlisted candidates for interviews.
Benefits
A stipend of Rs.12 LPA
Health insurance coverage for self as per institute norms.
Timeline
Last date for inviting applications : 31st March 2023.
Duration
This is for a contractual position for a period of one/two years, which can extended based on performance & continued funding.