JI Students Visit to Patalganga Petro Chemical Plant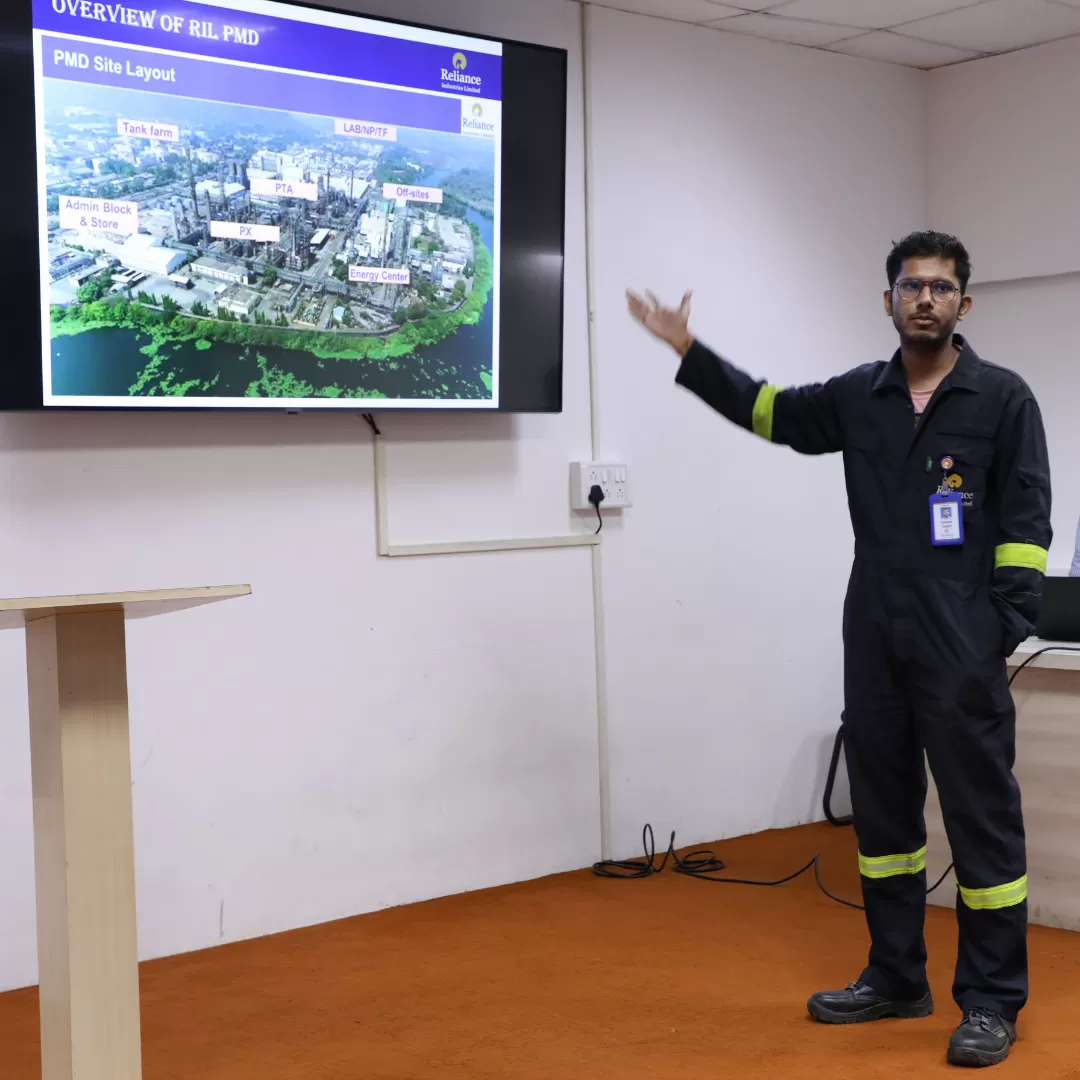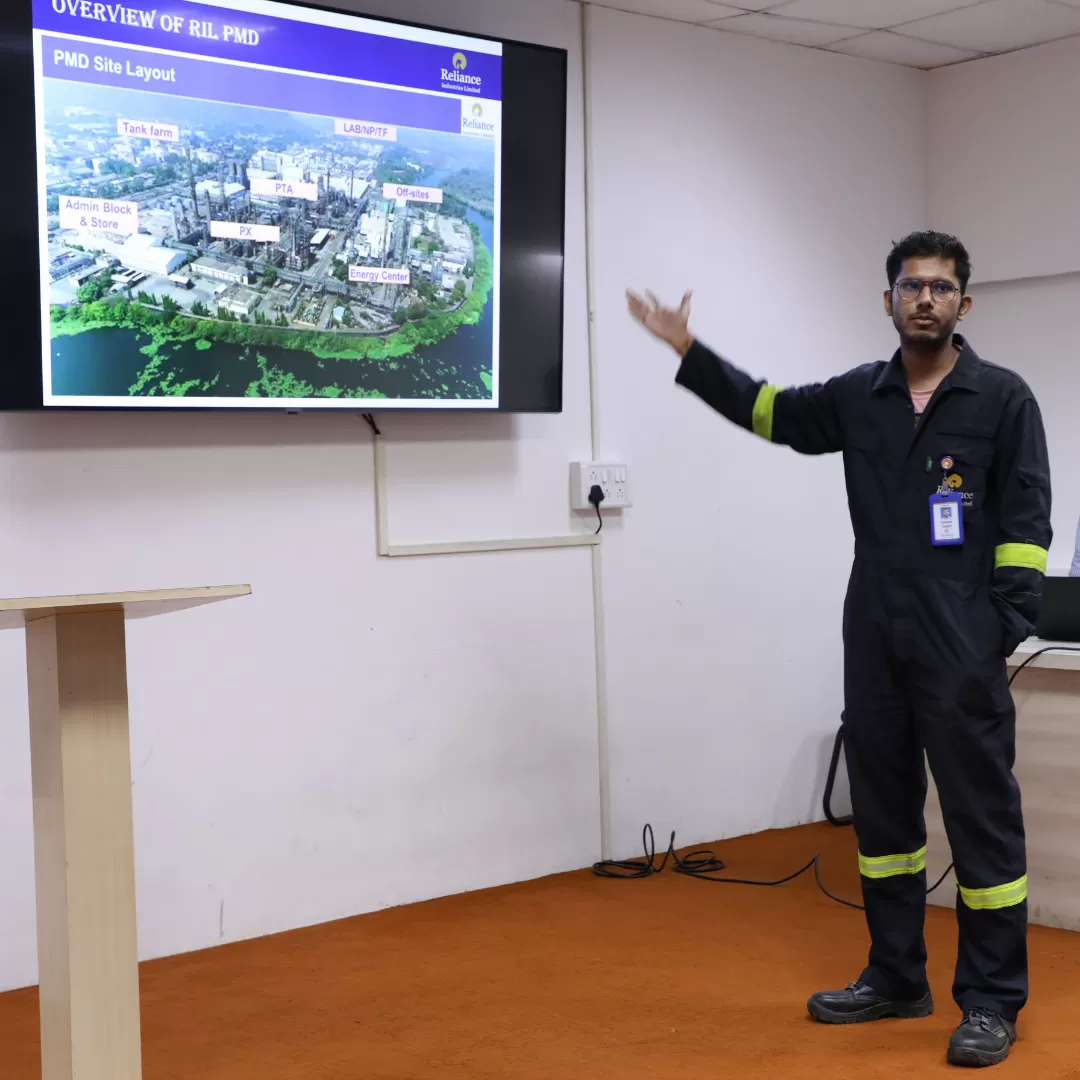 In a bid to Orient the new batch with the various infrastructures related to Reliance Industries Limited, Jio Institute students were taken for an industry visit to the petrochemical plant at Patalganga, Raigarh on the outskirts of Navi Mumbai.
The students saw for themselves the intricacies of the various processes, operations, and safety measures that are taken at the plant. It was a very informative and a hands-on experience for the students who were shown a presentation explaining the business of Reliance petrochemical plants. The students also visited the control room and understood the several processes that take place at the plant.