Independence Day, a Day Dedicated to Unity and Peace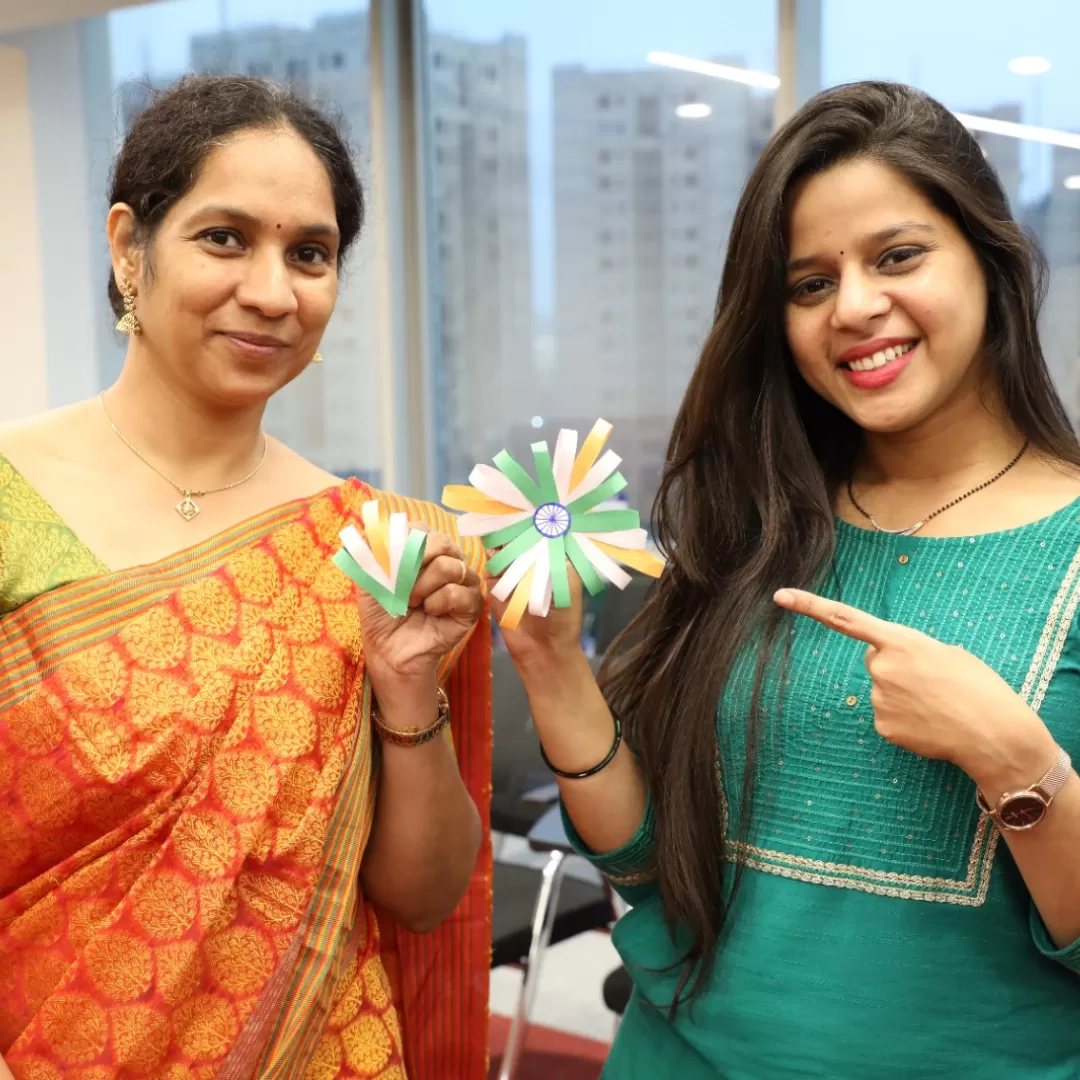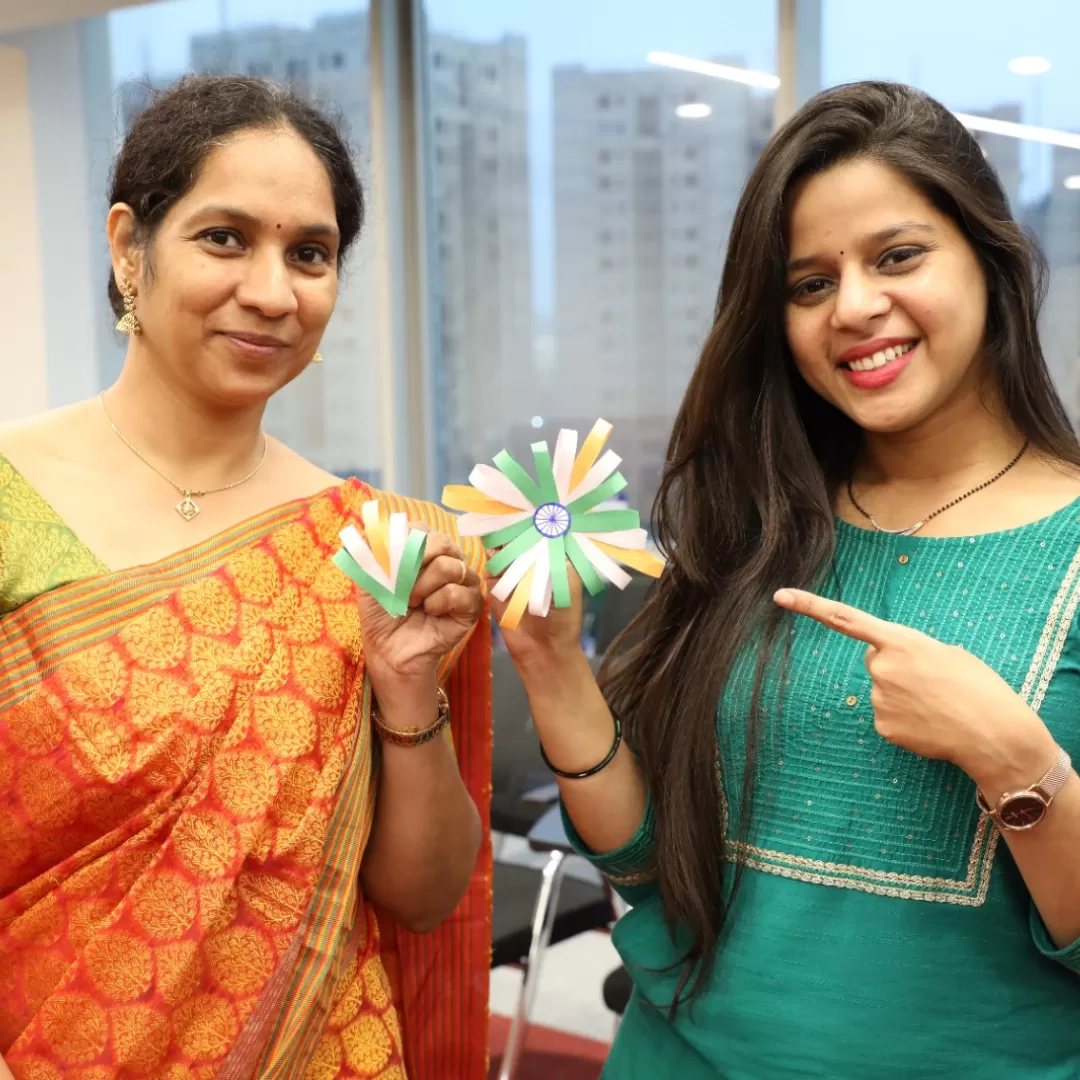 On the eve of August 15, 2023, the Jio Institute team came together to commemorate Pre-Independence Day, to pay homage to the heroes who fought tirelessly for India's freedom. The event, held on August 14, celebrated the triumph of the Tricolour, marked by spirited participation from over 25 members in engaging activities that bound us as a team.

The celebration resonated deeply with the spirit of patriotism and the richness of our cultural heritage. At the heart of the event stood the Freedom Wall – a canvas that allowed every individual to convey their patriotic sentiments through sketches, messages, and thoughts. The wall not only showcased the valiant stories of our freedom fighters but also fostered a sense of unity and remembrance, connecting us to our shared history.

The creative energy was further ignited through various art activities such as Tricolour crafts, paper quilling flags, and pot painting sessions that captured the imagination of participants.

The Tricolour dress code was embraced by all members of the Jio Institute team and led to a rainbow of saffron, white, and green blending seamlessly to create a powerful visual representation of our unity in diversity.

Central to the success of the celebration was the unwavering enthusiasm and active participation of all team members. Their dedication not only honored the sacrifices of our freedom fighters but also forged stronger bonds within our team. The event wasn't just about remembering history; it was about creating a shared experience that deepened our sense of pride and belonging.
Pre Independence Day Celebrations