International Chess Day 2023 at Jio Institute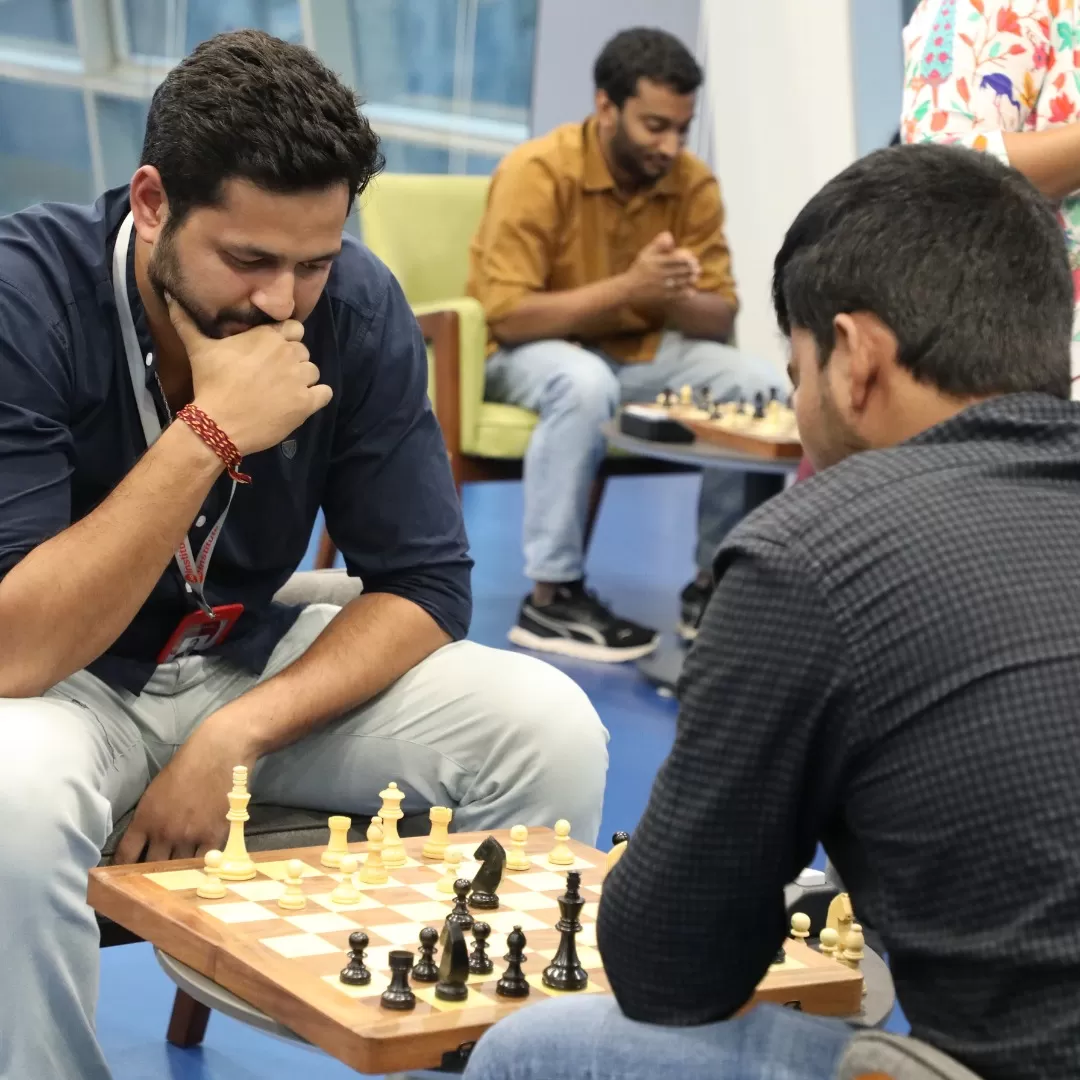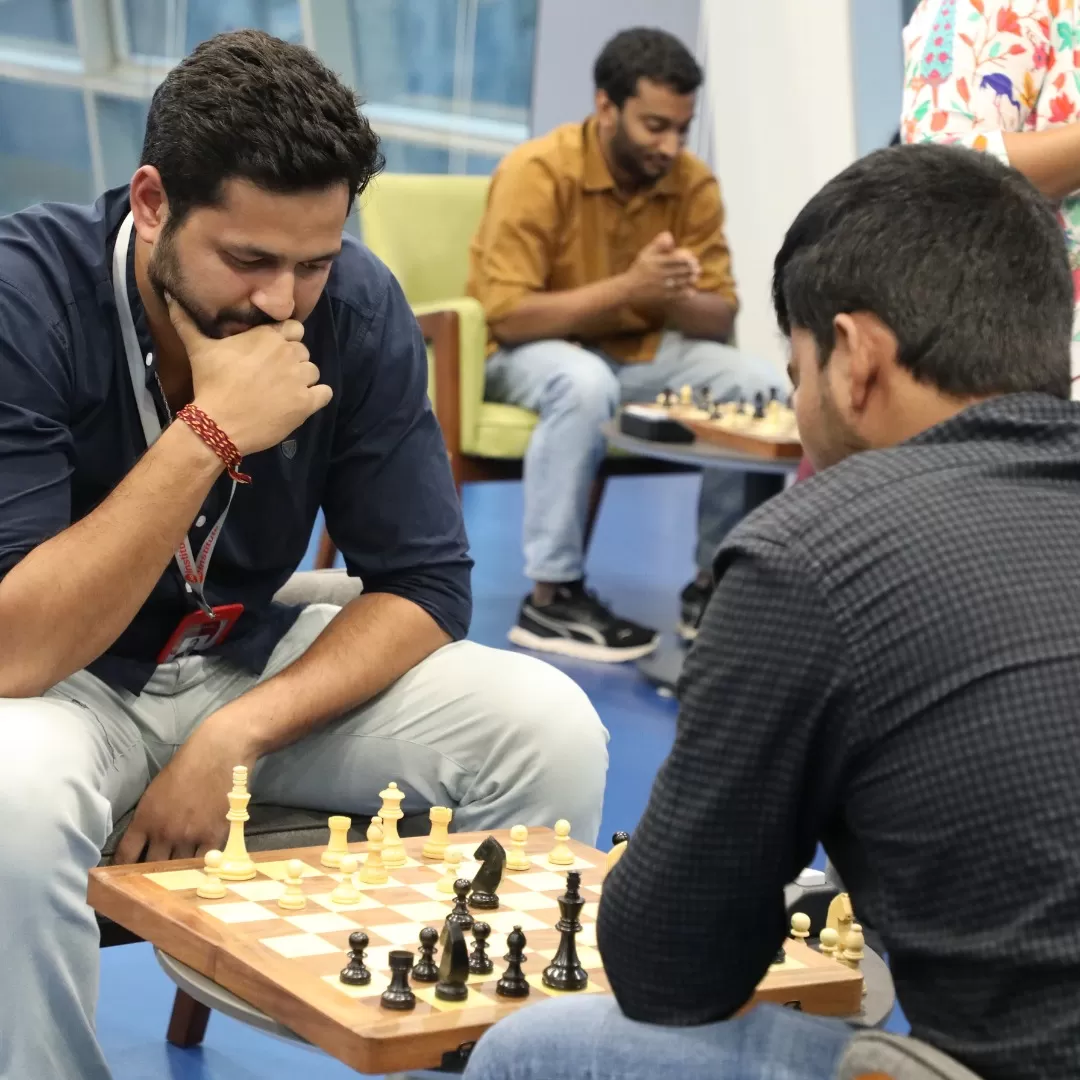 It was the coming together of all masterminds at Jio Institute. The Jio Institute organised a stimulating chess competition to celebrate the International Chess Day. The event, held on July 20, 2023, saw participants engaged in friendly matches, forging connections, and discovering their inner grandmasters.

The event provided a platform for enthusiasts to brush up on tactics, learn new strategies, and elevate their game to new heights. To ensure a smooth and fair competition, the organizers invited Mr. Avinash Upadhyay, head of the RCP Chess Club, to guide and arbitrate the event. With his expertise, participants received valuable insights and advice throughout the competition.
The response to the competition was overwhelming, with enthusiastic participants registering in advance to secure their spots. The venue was thoughtfully set up, with five Chess boards in the yoga room for the main competition and four additional boards in the recreation area for practice and learning.

The Chess Challenge brought together a diverse group of individuals, including employees, students, and athletes who are currently training at the Institute. The camaraderie and teamwork exhibited during the matches highlighted the inclusive nature of the event.
As the competition came to an end, Kalpesh Vedak, Teaching Assistant at DMMC, emerged as the reigning champion, securing the coveted first place. Mihir Tusharparab, a student in Sports Management, showcased remarkable skills and claimed the well-deserved second place.

The International Chess Day 2023 concluded on a high note, leaving Chess enthusiasts already looking forward to the next edition of this remarkable event. With a strong sense of community and an unyielding passion for the game, the participants left the venue with a renewed appreciation for the sport and a determination to continue honing their Chess skills.