Artificial Intelligence & Data Science
Masterclass on Ethical AI 2.0 - Need to Revamp Ethical AI Principles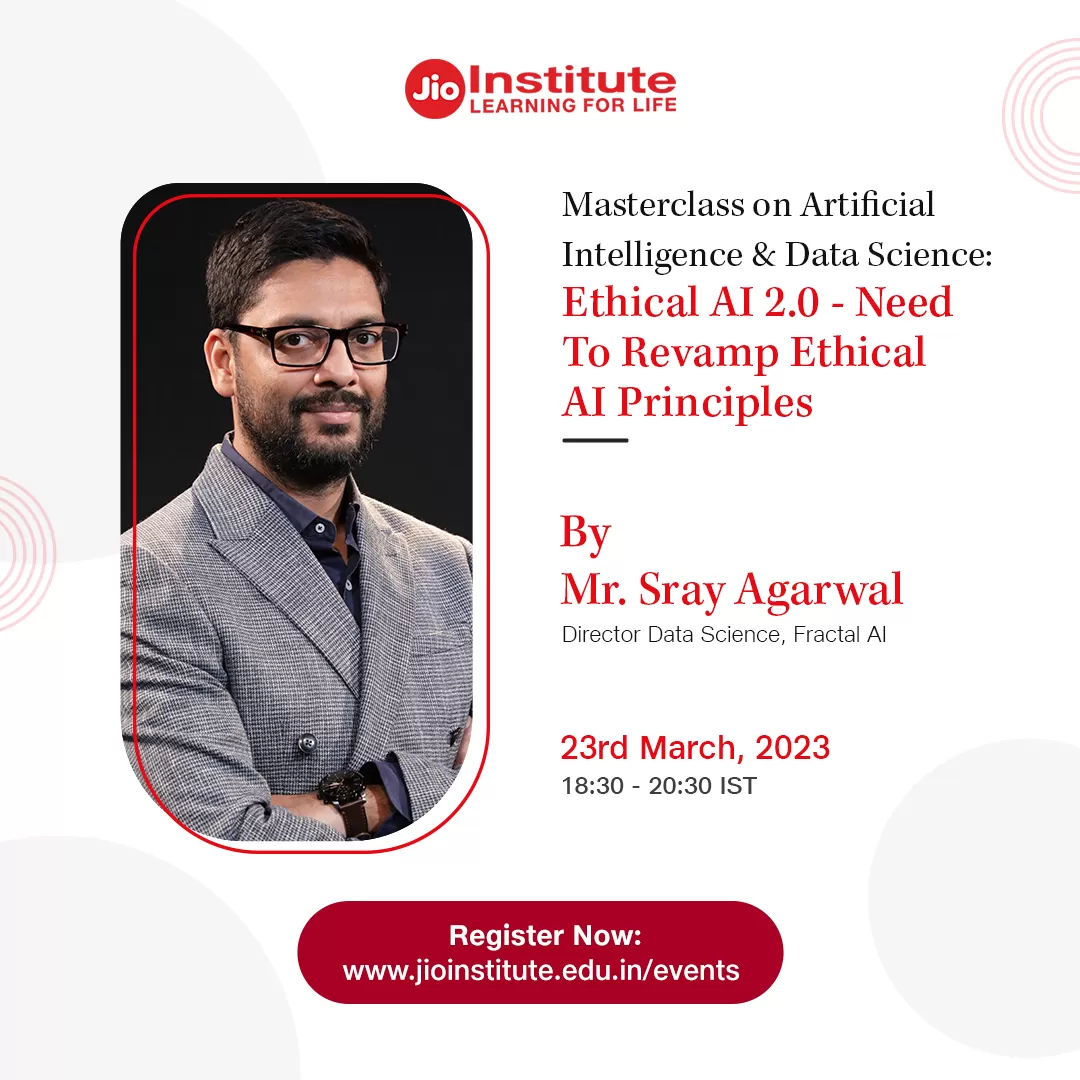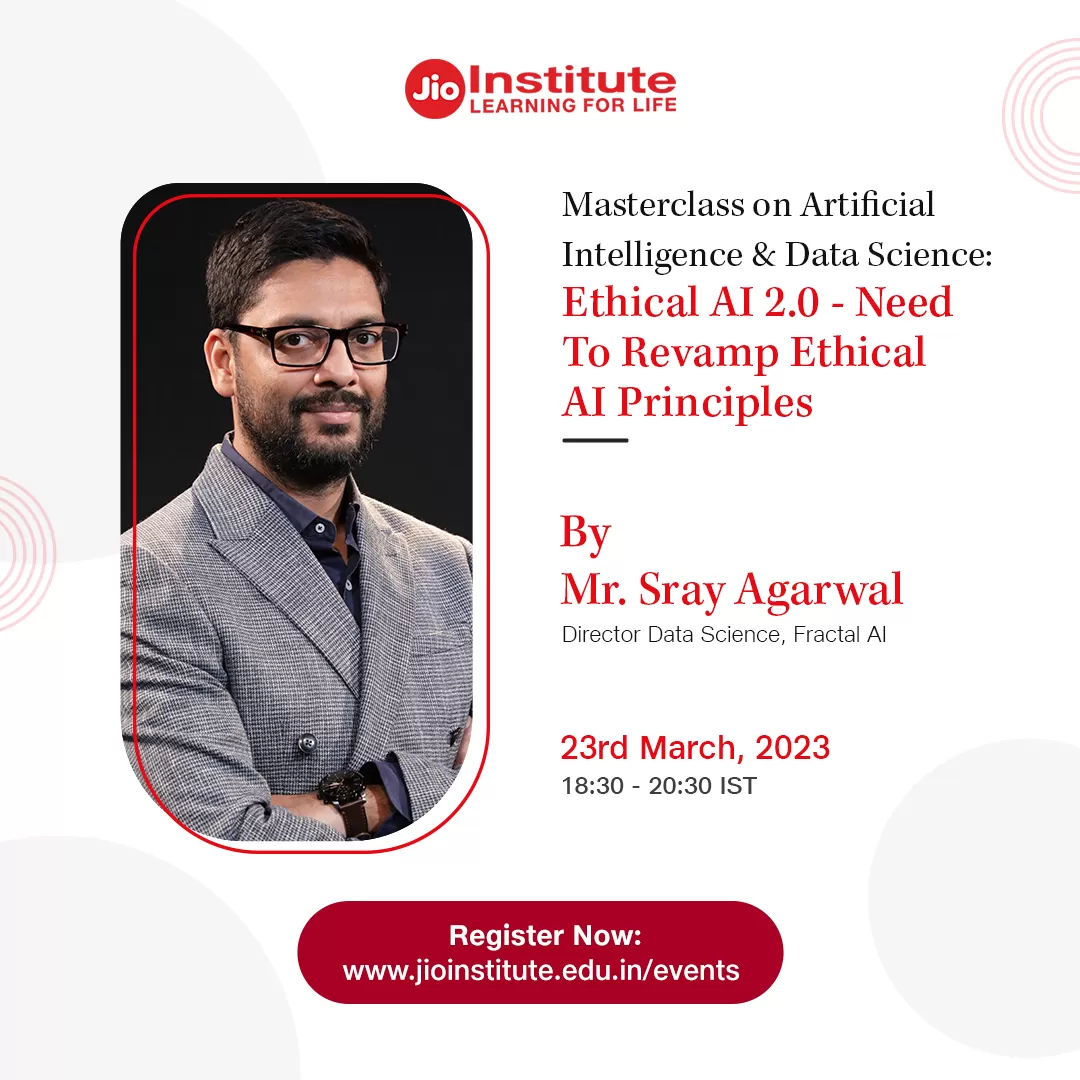 23 Mar 2023 18:30 - 20:30 (IST)
{ "name":"Masterclass on Ethical AI 2.0 - Need to Revamp Ethical AI Principles", "startDate":"01-14-2022", "endDate":"01-18-2022", "startTime":"10:15", "endTime":"23:30", "description":"Masterclass on Ethical AI 2.0 - Need to Revamp Ethical AI Principles", "options":[ "Apple", "Google", "iCal", "Microsoft365", "Outlook.com", "Yahoo" ], "trigger":"click", "custom_date":"03-23-2023 / 03-23-2023", "custom_time":"18:30 - 20:30", "timeZone":"Asia/Kolkata" }
Speakers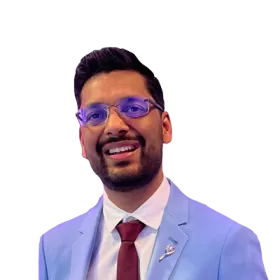 Mr. Sray Agarwal
Director Data Science, Fractal AI
Introduction
As new technologies and generative AI continue to dominate the industry, the importance of Ethical AI principles has become more crucial than ever before. It is no longer sufficient to simply monitor factors such as fairness, explainability, and privacy; we must establish a new set of pillars that prioritize ethical considerations in AI development and deployment. In this context, it is imperative to revisit and refine existing ethical frameworks to ensure that AI is developed and used in a responsible and transparent manner that upholds human values and rights.
What Will You Learn?
Why AI needs to be ethical
How fairness can be important
Explainability of AI models
Privacy in AI
Ethical issues with Genrative AI and metaverse
Who Should Attend?
Technology business leaders
Entrepreneurs & Startup leaders
Innovation Enthusiasts
Technocrats
Data Scientists/ Engineers
Business Consultants
Research and Development Professionals
Project Managers
IT professionals
Business Analysts
Data Analytics Consultants
Product Managers
Enthusiast Students
Project Manager
Product Manager