Executive Education
Masterclass: Future Thinking in Wellbeing with Generative AI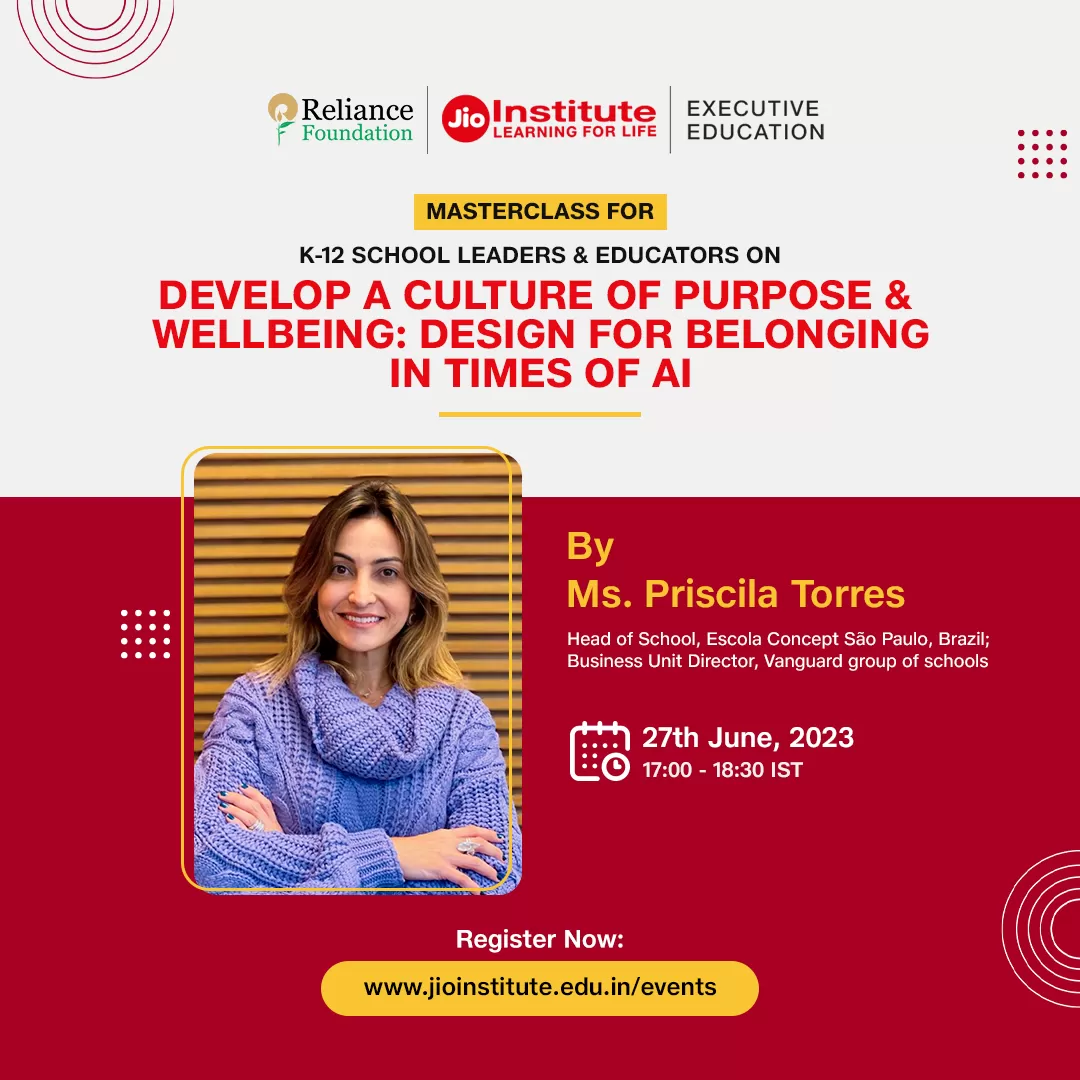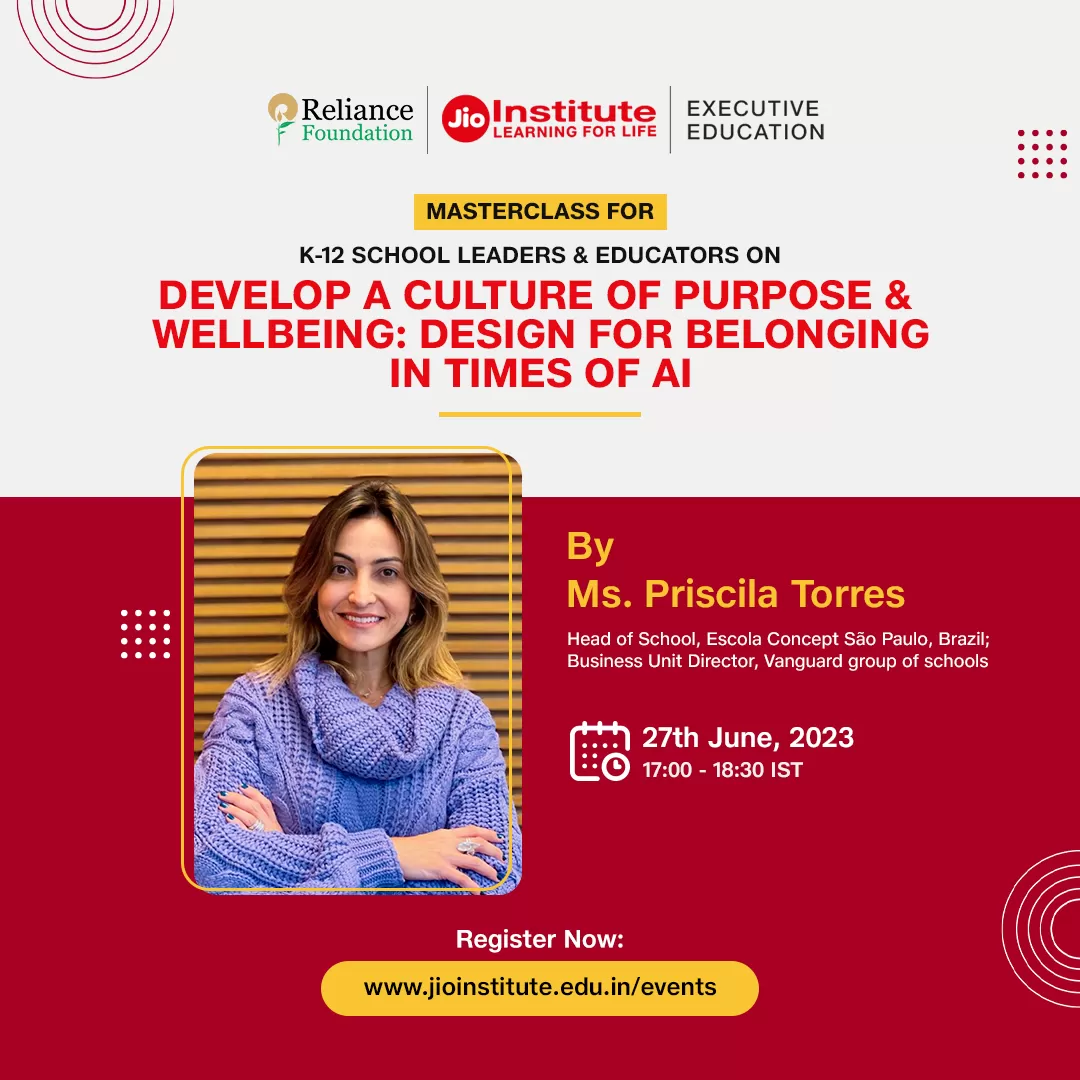 27 Jun 2023 17:00 - 18:30 (IST)
{ "name":"Masterclass: Future Thinking in Wellbeing with Generative AI", "startDate":"01-14-2022", "endDate":"01-18-2022", "startTime":"10:15", "endTime":"23:30", "description":"Masterclass: Future Thinking in Wellbeing with Generative AI", "options":[ "Apple", "Google", "iCal", "Microsoft365", "Outlook.com", "Yahoo" ], "trigger":"click", "custom_date":"06-27-2023 / 06-27-2023", "custom_time":"17:00 - 18:30", "timeZone":"Asia/Kolkata" }
Speakers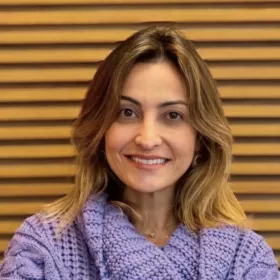 Ms. Priscila Torres
Head of School, Escola Concept São Paulo, Brazil | Business Unit Director, Vanguard group of schools
Introduction
How might you cultivate a relationship centered culture when the world is focused on the advancement of technology, generative AI and other tools that could potentially distance human interaction? Join me for a design session where we will harness the power of futures thinking to explore important elements of thriving workspaces: purpose, well-being, connection, and intentionality. Together, we'll delve into strategies for fostering belonging and promoting holistic wellness while embracing the opportunities presented by generative artificial intelligence.
As leaders, if we trust ourselves and the people we work with, we can create that magic, so why is trust so hard to hold on to?
In this Masterclass we'll delve into why trust can be transformative both at an organizational and personal level and how to build systems of trust across your organization.
What Will You Learn?
Understand the importance of cultivating a relationship centered culture in any environment
Learn strategies to foster belonging
Comprehend how to promote holistic wellness
Embrace opportunities presented by generative artificial intelligence