Sports Management
International Sport Business – Current Issues, Future Perspectives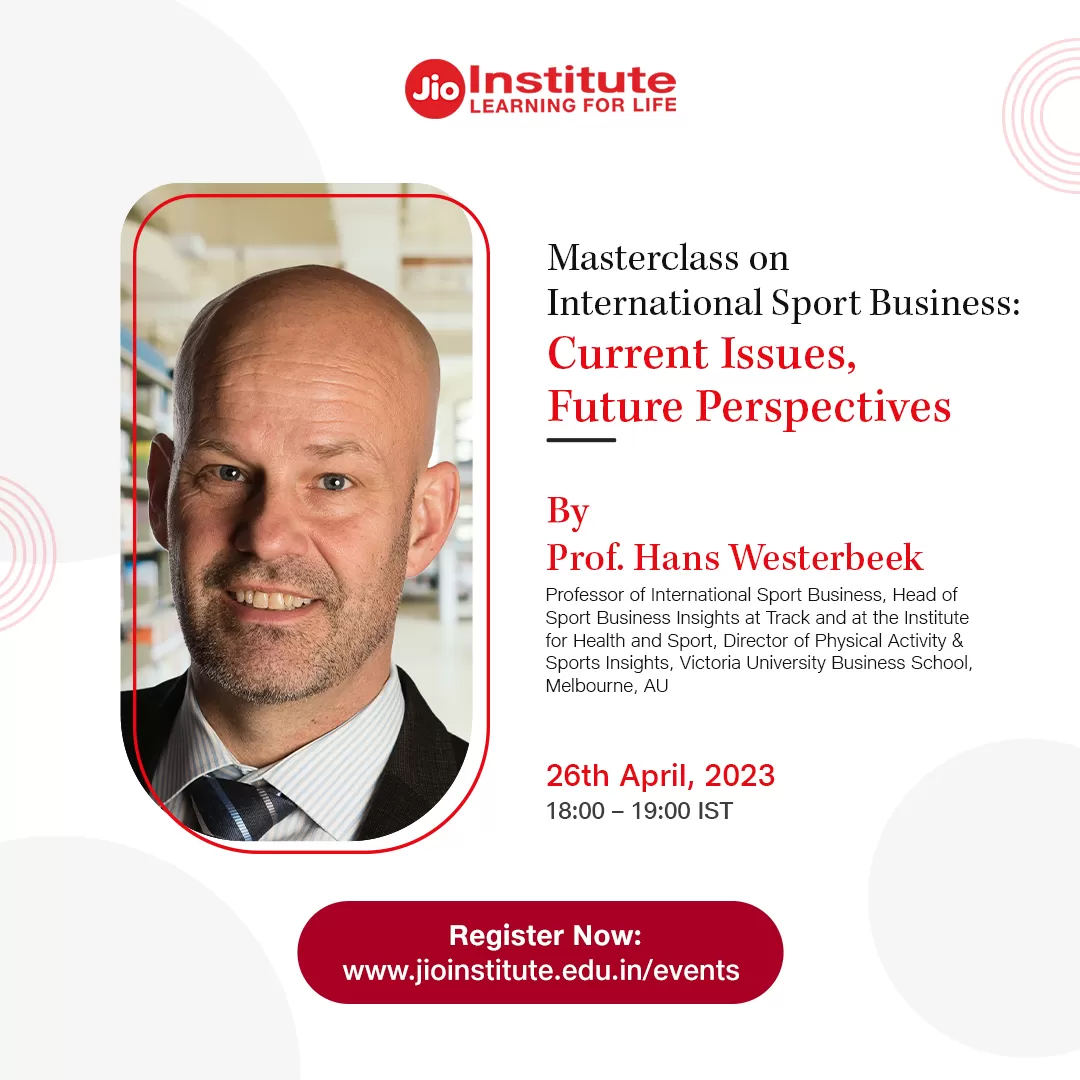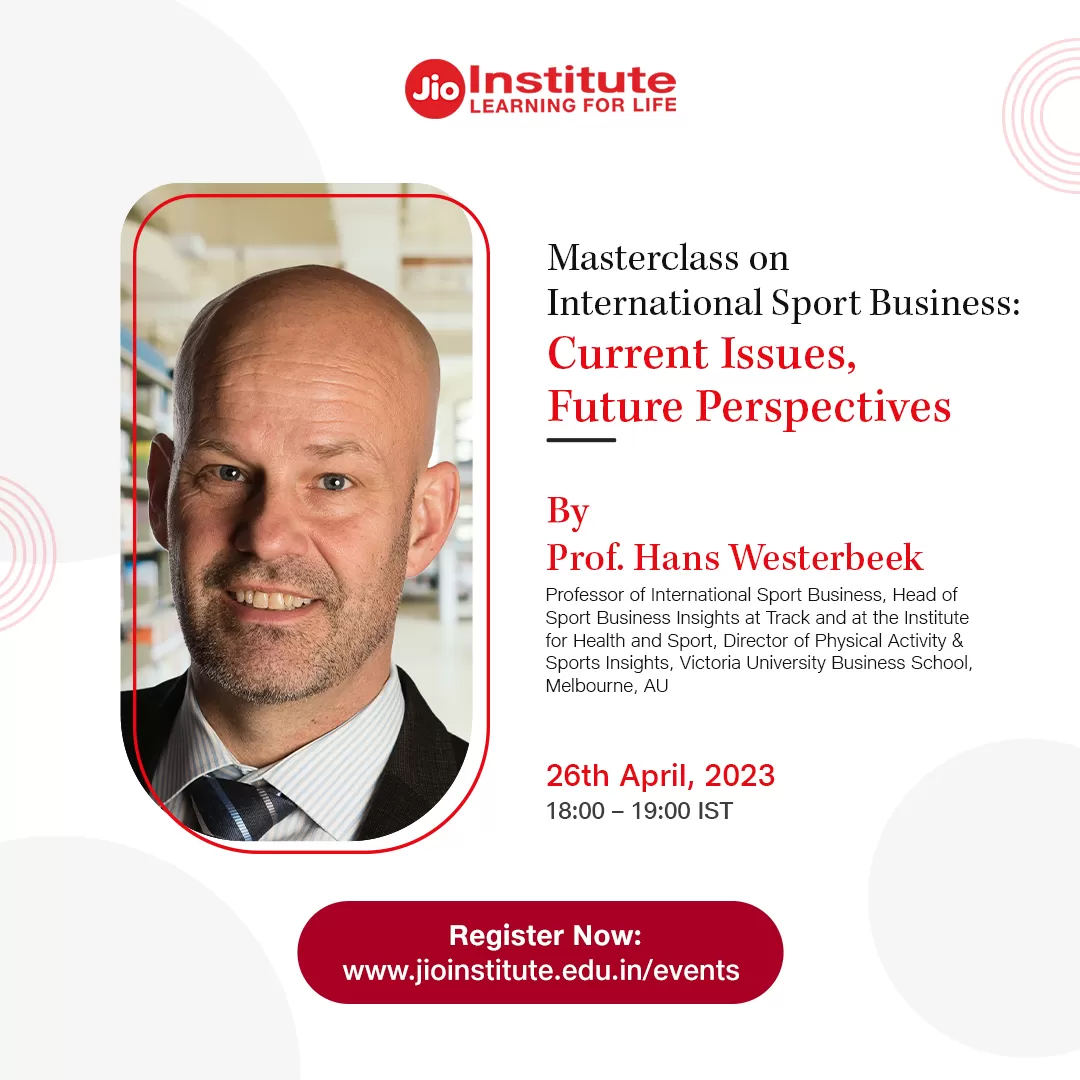 26 Apr 2023 18:00 - 19:00 (IST)
{ "name":"International Sport Business – Current Issues, Future Perspectives", "startDate":"01-14-2022", "endDate":"01-18-2022", "startTime":"10:15", "endTime":"23:30", "description":"International Sport Business – Current Issues, Future Perspectives", "options":[ "Apple", "Google", "iCal", "Microsoft365", "Outlook.com", "Yahoo" ], "trigger":"click", "custom_date":"04-26-2023 / 04-26-2023", "custom_time":"18:00 - 19:00", "timeZone":"Asia/Kolkata" }
Speakers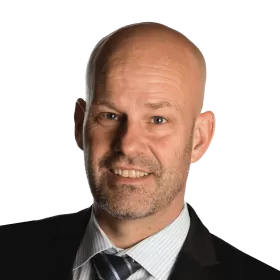 Dr. Hans Westerbeek
Professor of International Sport Business, Victoria University, Real Madrid Graduate School, Vrije Universiteit Brussel, Central University for Economics and Finance (CUFE, Beijing)
Introduction
The session will provide an overview of and insight into the global sport industry. A brief history of how sport became a business will be provided, against the background of globalisation. Some of the most powerful drivers of change in the industry will be discussed as a way to look at what the future of sport business might bring.
What Will You Learn?
How sport became a big global business
What drives value creation in sport business
How the digital revolution has led to a value explosion in sport
A brief insight into the future of sport business
Who Should Attend?
Working professionals aspiring to be future managers in sport industry
Sport Managers who are looking for professional development by enrolling in sport management education
Sport enthusiasts