Journalism
Back to the Basics: Need for Transcendent Political Journalism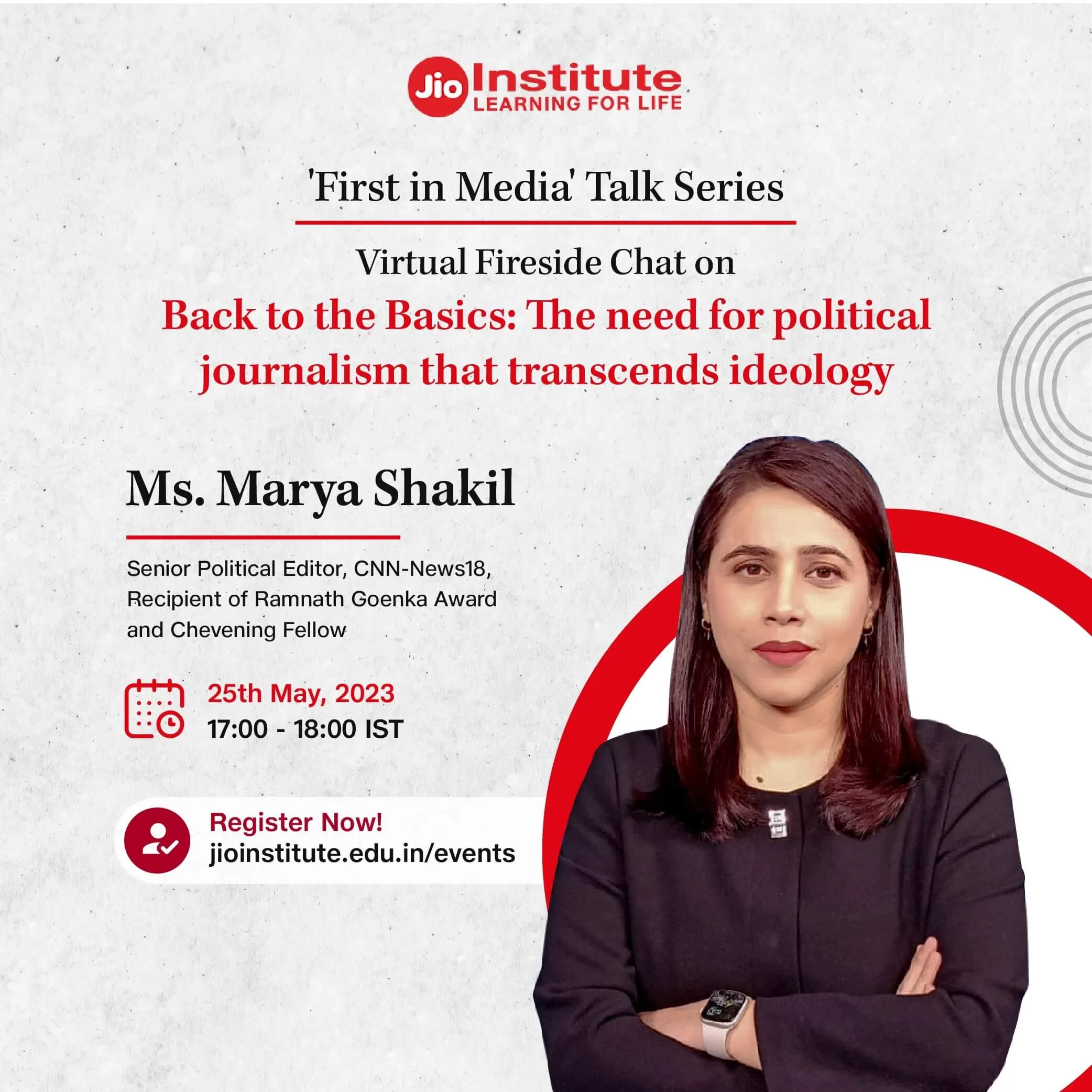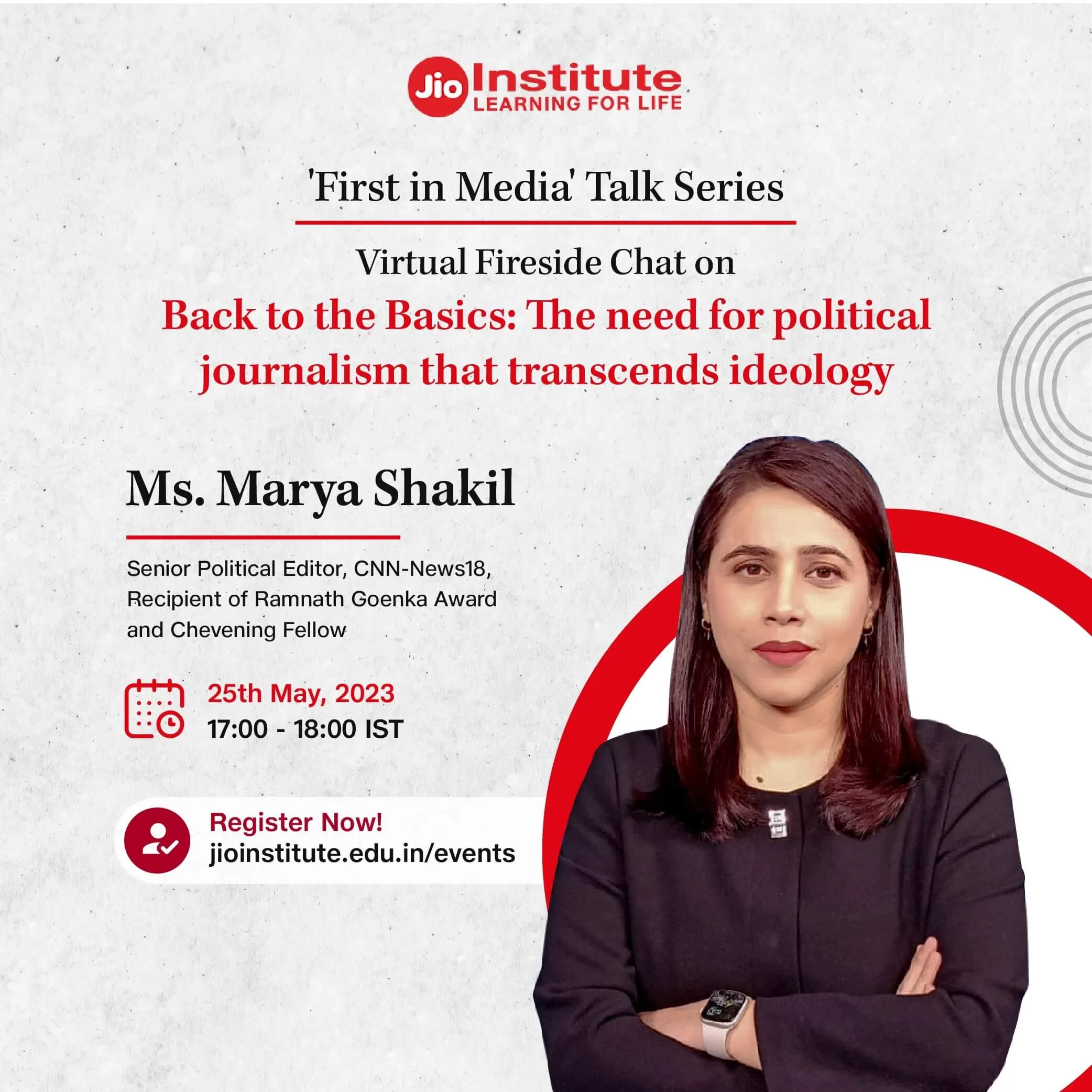 25 May 2023 17:00 - 18:00 (IST)
{ "name":"Back to the Basics: Need for Transcendent Political Journalism", "startDate":"01-14-2022", "endDate":"01-18-2022", "startTime":"10:15", "endTime":"23:30", "description":"Back to the Basics: Need for Transcendent Political Journalism", "options":[ "Apple", "Google", "iCal", "Microsoft365", "Outlook.com", "Yahoo" ], "trigger":"click", "custom_date":"05-25-2023 / 05-25-2023", "custom_time":"17:00 - 18:00", "timeZone":"Asia/Kolkata" }
Speakers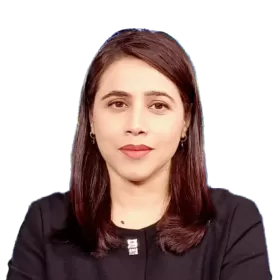 Ms. Marya Shakil
Senior Political Editor, CNN-News18 | Recipient of Ramnath Goenka Award and Chevening Fellow
Introduction
With people often calling out journalists for being 'biased', and with a society and polity that are undergoing constant change, the task of a political journalist has become more challenging.
Rapid changes cannot be properly captured and understood without removing one's own ideological blinkers and biases. The journalist of today must have an open mind, her ear close to the ground and a discerning eye. She must be willing to take her cues not from her own pre-given frames of analysis but be open to capturing what people are thinking on the ground and be ready to tease out new frames from field insights. This requires a return to the basics and a lot of ideological unlearning.
Join us for an insightful conversation between Ms. Marya Shakil & Dr. Vikas Pathak, on what challenges confront the political journalist of today and tomorrow, and how the journalist can triumph over these challenges for more insightful and informed reportage that captures society rather than addressing echo chambers.
Who Should Attend?
Journalists
People working in/ associated with News organizations
News enthusiasts
Journalism students, scholars & faculty
Policy makers (Information and Broadcasting)