Postdoctoral Fellowships in Artificial Intelligence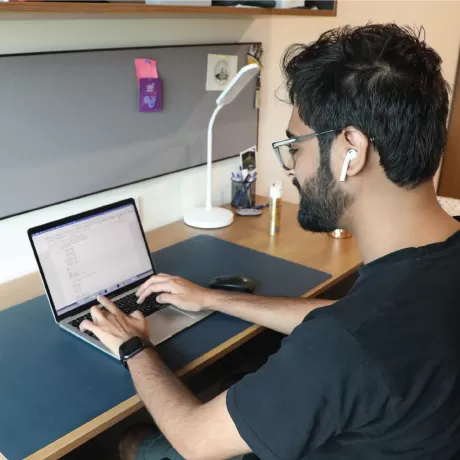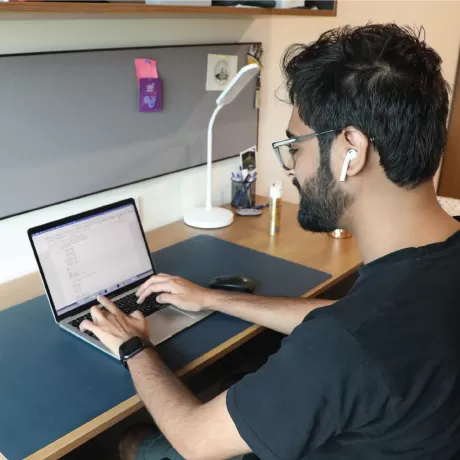 Overview
Jio Institute, in partnership with the Global Learning Council (GLC), invites applications for two Postdoctoral Fellowships in Artificial Intelligence (AI). The one-year fellowships can be renewed based on performance. The fellowship recipients will perform research in applying AI to address problems that will contribute to India's dynamic transformation in sectors such as agriculture, education, and/or health with implications on a global scale.
Examples of applications in agriculture include crop management, water conservation, personalized advisory to farmers, multi-sensor fusion of satellite, soil, biome, genome, and weather data to maximize crop yield.
Examples in education include personalized learning, adaptive practice, digital-physical education models, relationships between teachers and learners in digital learning spaces (i.e. the role of emotions in learning), etc.
Examples in healthcare include predictive health using longitudinal health data, building a holistic understanding of genomics, biomics, psychology, and nutrition, connection between mental and physical health, neuroscience for mental health, drug discovery, oncology research, next-generation diagnosis systems based both on conversations and sensors, and applications to rural healthcare.
The recipients will be able to collaborate with prominent academics and industry leaders worldwide, including those associated with the GLC and the Reliance ecosystem.
Eligibility
Candidates should have received their Ph.D. in Computer Science, Agriculture, Education, Healthcare, or a related field.
Applications are also welcome from candidates who have submitted their doctoral dissertations and awaiting final approval.
Application Process
Candidates are requested to send their (i) CV, including a complete list of publications, (ii) research statement (2 to 3 pages), and (iii) two significant publications in a single PDF document and send it by email to pfp@jioinstitute.edu.in
Candidates should arrange for three references to send their recommendation letters directly to pfp@jioinstitute.edu.in
A committee of experts will evaluate the applications and choose a pool of shortlisted candidates for interviews.
Benefits
Monthly stipend of Rs. 1,10,000 to support living and local expenses
Health insurance coverage
One-time air travel from home city to Mumbai to join the institute
Research fund of up to Rs. 2,00,000 per annum for costs associated with professional development.
Timeline
Deadline for completing the application and recommendation letters: 31 July 2023
Online interviews with finalists: around 15 August 2023
Notification of fellowship recipients: 31 August 2023
The fellowships will commence around 1 October 2023
About Jio Institute
Jio Institute is a multi-disciplinary higher education institute as a philanthropic initiative by the Reliance Foundation and Reliance Industries. The Institute is dedicated to pursuing excellence by bringing together global scholars and thought leaders and providing an enriching student experience through world-class education and a culture of research, innovation, and entrepreneurship. Jio Institute aims to play a pivotal role in nation-building and nurturing global citizens through a solution-driven approach.
About Global Learning Council (GLC)
The
Global Learning Council (GLC)
is committed to advancing the use of science and technology to improve the outcomes for learners of all ages and backgrounds around the world. GLC brings together thought leaders and practitioners in the effective use of technology to discuss and to help facilitate systems-level solutions and pathways that enhance access to education and improve learning outcomes for people of all ages and backgrounds.